Transcript below!
---
View Video
Listen to Podcast
Like podcasts? Find our full archive here or anywhere you listen to podcasts: search Community IT Innovators Nonprofit Technology Topics on Apple, Spotify, Google, Stitcher, Pandora, and more. Or ask your smart speaker.
Community IT Voices: Tim Meinberg, Senior Engineer
Join us for our series featuring interviews with Community IT employees. In this series, we talk about nonprofit technology career paths, career resources, skills, and certifications. We also touch on mentoring opportunities as you start out on your career and ways to give back if you are further along.
Today Carolyn talks with Tim Meinberg, Senior Engineer, about being on the projects team at Community IT.
In this interview, Tim talks about his love of working with new technologies, and how working with nonprofits at Community IT he sees a lot of cutting edge tools and innovations in putting platforms and tools together. He talks about being on the projects team as a senior engineer and being at Community IT over 13 years. And he enjoys working almost completely remotely, which is easy to do with Community IT's support for remote work.
I think [Community IT] was exactly what I was looking for. Something in the nonprofit sector and in IT and they fit the bill perfectly. When I went in to interview everyone was super friendly and it felt like a very warm place.

Tim Meinberg, Senior Engineer
---
Speakers:
Tim Meinberg brings several years of IT experience to Community IT Innovators. His experience in managing computer networks spans Windows, Mac, and Linux systems. He loves working with non-profits and helping them effectively use technology to support achieving their mission. Tim joined Community IT in 2009.
He earned his Bachelor's degree in computer Science from the University of Maryland. He is an outdoor enthusiast an avid cyclist, hiker, and love camping. He loves spending as much time as he can with his family.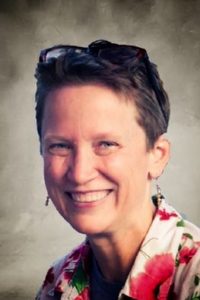 Carolyn Woodard has served many roles at Community IT Innovators, from client to project manager to marketing. With over twenty years of experience in the nonprofit world and marketing, including as a nonprofit technology project manager and Director of IT, Carolyn knows the frustrations and delights of working with technology professionals, accidental techies, executives, and staff to deliver your organization's mission and keep your IT infrastructure operating.
Carolyn is excited to help manage Marketing at Community IT Innovators and is always looking for new ways to tell stories and reach people. She has a master's degree in Nonprofit Management from Johns Hopkins University and received her undergraduate degree in English Literature from Williams College. She thinks the best thing about being with Community IT Innovators is the people.
---
Transcript
Carolyn Woodard: Welcome, everyone, to Community IT innovators' Voices interview series.
My name is Carolyn Woodard and today I am talking with Tim Meinberg who is going to tell us about what he does at Community IT.
Tim Meinberg: My Name is Tim Meinberg, currently senior engineer. Been at Community IT for about 13 years, in November.
What do I do? My responsibilities, I am primarily a senior engineer. I do work on the Projects team, so I primarily work on projects, but I also do a lot of other things. Help out wherever it is needed, dispatches, help desk, escalations, anywhere I can really help out.
Carolyn Woodard: So you said you worked on the Projects team and that that's different from the help desk.
Can you talk a little about the Projects team and what are "projects?"
Tim Meinberg: Sure. Projects usually are bigger projects, like a client may need an email migration from Office 365, or we are decommissioning servers and migrating services to the cloud; replacing hardware like firewalls, switches, things that take a little bit more planning to do.
Carolyn Woodard: So they are outside of the day to day technology support.
So on a typical day, what do you usually do? Are you in a lot of meetings for the projects or are you doing hands on IT stuff?
Tim Meinberg: I do usually have a handful of meetings; it can vary from one to several a day. It really just depends on how many projects we have currently going. A typical day is usually following up on emails, like most people do in the morning, figuring out priorities for the day, and then my day typically does involve a lot of technical work. So I am basically doing the technical work. Sometimes, I need to call clients to work with them, that's kind of a short cover of my typical day.
Carolyn Woodard: You said you are a senior engineer and you do more technical work.
Can you talk a little bit about your career? How did you start out in IT?
Tim Meinberg: Yes, I started at University of Maryland for Computer Science. After that, I worked at a couple smaller jobs doing internal IT, and then I was looking for something that just gave me more experience and that's how I ended up at Community IT.
I was very interested in nonprofit work; had been for quite some time. I had been doing some volunteer work in the animal rights field. That was my nonprofit experience. So that's what kind of led me to Community IT, or working for an MSP.
Carolyn Woodard:
You said earlier that you were looking for something that would give you more experience and maybe not be so narrowly defined by the technology you work on, so I imagine as a senior engineer there is a lot of variety. Is that true?
Tim Meinberg: There is. I came into Community IT as a regular sysadmin, where I worked with maybe two clients. I remember my primary client was a health clinic down in Northern Virginia where I would go on site and do some work there.
I actually worked with David Dawson, who worked there as well. He was the engineer there. We worked together and I learnt a lot from David. I helped out on some projects here and there and I became an engineer and joined the Projects team. That's where I really got exposure to lots of things.
Definitely, working on the Projects team you do touch a lot of different technologies and newer technologies, too, which helped me get to where I am now. I think what I really enjoy about working on the projects team is working with a lot of different kinds of technologies.
Carolyn Woodard:
And so what's the best thing about your job at Community IT?
Tim Meinberg: I think working with a lot of different technologies is definitely up there and working with new stuff too, is always a lot of fun. New hardware and new operating systems, new technologies in general. Clients will come to us to implement something that maybe we haven't done with a client before and we get to work with them.
I would say, other than that, I do primarily work remote which is definitely a benefit. I really enjoy that. I've worked remote for quite some time. Primarily remote, I do go and do client visits here and there, to install equipment or to troubleshoot something or set up computers, whatever is needed.
Carolyn Woodard: I think that Community IT has a really strong support for remote workers. I've also been remote almost my entire career at Community IT, but you still feel like part of the team. That's something I really like about it.
So when we had to go completely remote during the pandemic, we already had some of the skills to make that work and I feel it has given us a good insight into helping clients as well, who are now either all remote, or some of them are going back to the office, or they have a hybrid office.
So we kind of understand what they are going through since we also work remotely.
Tim Meinberg: Yeah definitely.
Carolyn Woodard: So when you started out, clearly you got a degree in IT and you knew this was going to be the career for you.
Do you have any advice for other students or maybe for people who are newer in their career, just starting out, for guidance to get the IT career that you want? I gave you a hard one.
Tim Meinberg: That is a hard one.
Carolyn Woodard: Because I know there are a lot of certifications, and there is no standard certification. So if you're interested in a career in IT you can start taking some of the tests and certifications, trying to discover what you like. But, being a senior engineer, while we were talking earlier about it, you're not really a generalist, but you are seeing a lot of different types of technology and solving lots of different types of problems.
Do you have advice for people who would enjoy that, on how to get into that type of a career?
Tim Meinberg: Definitely working for an MSP, you usually get exposure to a lot of different stuff, just by default, because clients have variant types of technologies that they use on their networks. So that definitely gets your foot in the door into working with different things.
It definitely will help you figure out your interest if you do gravitate towards one type of technology. Whether it's Cloud Computing or Networking or Security, or whatever. Learn your interests that way, for sure.
Like you said, there are certifications, lots of online classes these days, and a lot of them you can find either low cost or free. I know Microsoft has a lot and you could definitely learn a lot of different things that way, as well.
Carolyn Woodard: I want to go back to something that you said that I've been thinking about a lot, too. There is a little bit of a tension with maybe some of the stereotypes that people have about technology at nonprofits.
I know I have worked at nonprofits where all of the computers were donated. They try to keep the cost down as much as possible so we had all really old things. But you said earlier that some of the clients where you work have very new platforms or tools or they are trying to do something in a different way. So can you talk about that a little bit of how that happens at nonprofits?
Tim Meinberg: Well, I think in general, services are being moved to the cloud and it does allow for a little bit more flexibility and it is a little bit less expensive. You don't have to have that huge, upfront cost of servers and network equipment that costs tens of thousands of dollars, so they are able to get that newer technology, those newer platforms, and save a lot of money that way. That's what we've been seeing a lot of these days.
Carolyn Woodard:
So it is kind of an opportunity if they move to a newer technology, particularly on the cloud?
Tim Meinberg: Yeah.
Carolyn Woodard: And you said you do a lot of migrations to the cloud, usually.
Tim Meinberg: Yeah. So clients are slowly moving from on premises to cloud computing. I don't think that we have too many clients that have on premises email systems any more, or we are moving them from one to another where they've been on an old email system and they want to move into an Office 365 or Google Workspace or something like that. We are doing those. Same with files, as well.
There are a lot of clients that still have an on premises file system and a lot of those are moving to SharePoint, or Box or Google Workspace, those file services. So we have been doing those for a while, and continuing to do things like that.
Carolyn Woodard:
Did you have any doubts about coming to work at Community IT? You've been here now, did you say thirteen years?
Tim Meinberg: Thirteen years. No, I didn't actually. I think it was exactly what I was looking for. Something in a nonprofit sector and in IT and they fit the bill perfectly. When I went in to interview everyone was super friendly and it felt like a very warm place.
Carolyn Woodard: That's great. Thank you. Thank you so much for your time today. I really enjoyed talking to you.
Tim Meinberg: Thank you for having me.
---
We hope you enjoyed this Community IT Voices interview with Tim Meinberg. Community IT is the right place for you if you find fulfillment in helping others succeed and love mastering new technologies.
Our employees stay and grow with us, and over half of our staff have been with us for over a decade. Community IT is an employee-owned company with a positive, sustainable workplace that promotes professional development and a healthy work/life balance. We have been 100% employee-owned since 2012. Check out careers with us here.