Community IT Innovators is very pleased to sponsor a new Idealware download on making the case for tech that will be useful to our nonprofit technology community.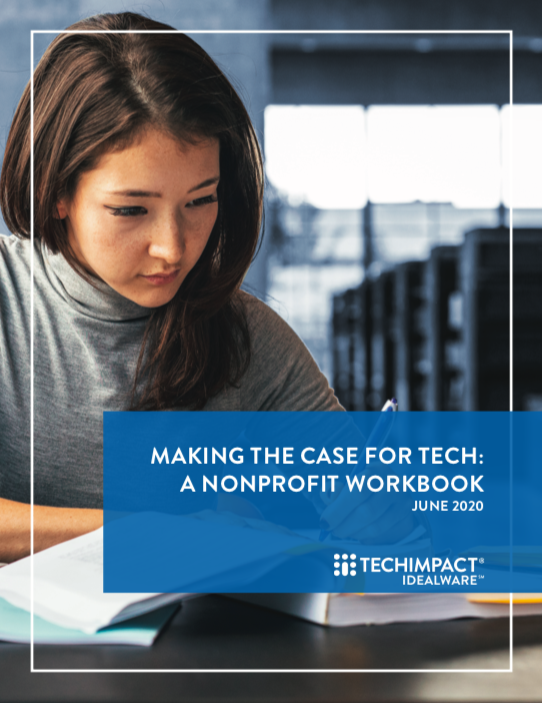 You want to make a compelling argument to convince funders, board members, executive staff, or peers to support new technology for your nonprofit. Do you have the tools you need?
The Idealware tech pitch kit includes worksheets to help you gather information about your project, identify your audience, prioritize benefits, connect them to your organization's mission, and calculate Return On Investment (ROI)—in short, everything you need to convince decision-makers that you have a plan for success.
To fully arm yourself for a successful pitch, just customize the companion PowerPoint deck template with your brand logo and colors and use the corresponding worksheets to fill out the slides.
The whole kit is absolutely free. Sign up here to get started.
The Idealware program is a trusted and authoritative resource for nonprofits on software and technology. They maintain the highest level of professionalism and objectivity in their work, and operate with transparency and accountability to their audience.
Idealware does not let financial or other relationships influence or undermine their high standard for that integrity. Community IT Innovators is proud to once again contribute funding that carries no conditions that could compromise editorial integrity. Idealware editorial decision making is carried out without contact from funders such as Community IT.
Ready to make the case for tech and get nonprofit IT you can depend on?
At Community IT Innovators, we've found that many nonprofit organizations deal with more IT issues than they should have to. Resources are tight. Systems are unreliable, responses are too slow, and repairs are too expensive. Sometimes, nonprofits don't even realize how bad things are until something big breaks and their mission is derailed.
Our process is based on 25 years of exclusively serving nonprofits. Our technicians have certifications across all major platforms, and we constantly research and evaluate new solutions to ensure that you get cutting-edge solutions that are tailored to the needs of your organization.
If you're ready to gain peace of mind about your nonprofit IT, let's talk.