Welcome to this October 2019 News from Community IT Innovators!
Artificial Intelligence – AI – is getting a lot of buzz recently in the nonprofit world, as a way to cut through large databases and detect trends and patterns for fundraising or client services. If you need some help deciphering AI terminology, this article from Classy has some good definitions.

"Most generally, [AI] deals with … the capability of a machine to imitate intelligent human behavior. Today's AI generally uses a programming technique called neural networks which can take very raw data, and by processing and reprocessing it, solve many kinds of tasks without human intervention."

As AI continues to mature, you know Community IT will help you incorporate it into your work for the best outcomes for you and your constituents. We take an agnostic approach to evaluating platforms and AI tools, and will partner with you to determine your goals and ROI before exploring AI solutions.

There are also some watchful people at the tech giants and large nonprofits working to grow AI with intentional humanitarian goals, emphasizing diversity, equity, and inclusion. Take a look at https://www.partnershiponai.org/.

No tricks this month, but we do have some treats for you – our October webinar: Ten FREE Cybersecurity tools and Three Worth Paying For. And if you are a member of TechSoup, join our Cybersecurity expert Matt Eshleman October 17th for a live webinar on security trends for nonprofits. More info to follow! Click here for Cybersecurity 102 and 201 – courses from Matt available on demand to TechSoup members.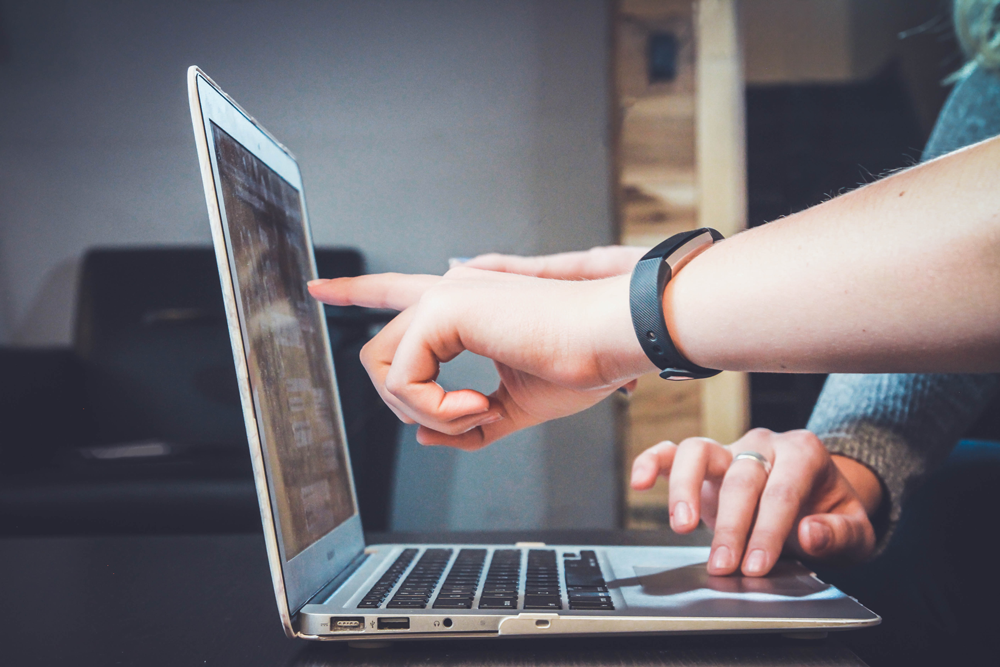 ---
Topic: 10 Free Cybersecurity Tools
Date: Wednesday, October 16, 2019
Time: 3-4pm EDT
Cost: Free
Join Community IT Innovators' CTO cybersecurity expert, Matt Eshleman, for a discussion of the 10 free cybersecurity risk-management tools available to nonprofits that want to increase security. 

Matt will cover free tools that your organization should be using, how they operate, how to set them up, and how to train your staff to use them.
He will also spend time discussing three security tools to pay for, what they do, and why they offer a return on your investment.

Community IT Innovators is vendor-agnostic and does not resell vendor services or tools. Join us for this webinar for our un-biased recommendations and overview of the growing market for free and paid security tools for nonprofits.

There will be a 15 minute Q&A following the webinar, so bring your questions. As with all our webinars, this presentation is appropriate for an audience of varied IT and security experience.

If you miss a webinar, you can always catch the video on YouTube or download the slide deck from SlideShare at any time, and you can find all our past webinars here on our website.

---
Presenter:

As the Chief Technology Officer at Community IT, Matthew Eshleman is responsible for shaping Community IT's strategy around the technology platforms used by organizations to be secure and productive. With a deep background in network infrastructure he fundamentally understands how technology works and interoperates both in the office and in the cloud.

Matt joined Community IT as an intern in the summer of 2000 and after finishing his dual degrees in Computer Science and Computer Information Systems at Eastern Mennonite University he rejoined Community IT as a network administrator in January of 2001. Matt has steadily progressed up at Community IT and while working full time received his MBA from the Carey School of Business at Johns Hopkins University.

Matt is a frequent speaker at NTEN events and has presented at the Inside NGO conference, Non-Profit Risk Management Summit and Credit Builders Alliance Symposium. He is also the session designer and trainer for TechSoup's Digital Security course.

Matt lives in Baltimore MD with his wife, daughter and son. He is a member of the Baltimore Choral Arts Society and on the support committee of the Reservoir Hill House of Peace.
---
Did you miss our September Webinar on Cybersecurity Readiness?
In the slides and video to this webinar, Community IT Innovators' CTO and our resident security expert Matt Eshleman covers the basics a security plan should include for nonprofit cybersecurity readiness, giving updates and a synthesis of our recent security webinars.
He touches on:
Understanding and measuring cybersecurity risks to your mission and reputation
Talking about ROI for cybersecurity measures, and how to consider costs and potential costs in your budget process, based on industry benchmarks
Considering cyber insurance and which nonprofits particularly need such insurance; in safeguarding databases for healthcare and children/volunteers, guarding against billing and budgeting scams, and nonprofits who may be targeted for their advocacy work
Updated security incidence response best practices
Creating a multi-layered security plan that actively includes your staff and executives
As with all our webinars, this presentation is appropriate for an audience of varied IT and security experience.

Hope you found this Community IT Innovators October 2019 News useful!

If you miss any of our webinars or blog posts, we understand how busy you are – these resources can be found on our website at any time.

Please let me know if you have questions or ideas for future webinar topics you'd like covered, and follow me on LinkedIn or FaceBook for all my latest posts and news.

Warm Regards,

Johan Hammerstrom, President & CEO