Managing Google Workspace and Office 365 Together: Social Justice School Case Study
Wednesday, July 27, 2022 at 3pm Eastern, 12 Noon Pacific
Join Dominique Diggs from the Social Justice School, a start up public charter school in Washington DC, Norwin Herrera, and Carolyn Woodard from Community IT for a case study and discussion of managing Google Workspace and Office 365 together.
Google Workspace is becoming a very common IT platform for nonprofits and a viable alternative to Microsoft Office 365.
But what if you want to use both together?
Whether you are with a nonprofit school managing your own hybrid of Google Workspace and Office 365 together, or your nonprofit works in another sector entirely but is contemplating hybrid IT management, this case study and discussion will help you learn the ins and outs of deciding to combine these two powerful platforms.
This discussion will touch on many aspects of hybrid management, and is appropriate for all nonprofits in addition to nonprofit schools.
Case Study – Social Justice School
The Social Justice School in Washington DC knew they wanted to use Google for students. As a start up, they asked Community IT to evaluate their options for continuing to use Office 365 for staff. Could the two platforms be successful managed without breaking the bank or over-complicating things?
In his role as IT Business Manager at Community IT, Norwin Herrera knew that Social Justice School would need to be innovative to make this hybrid management work. Dominique Diggs, the Senior Manager of Operations and Development, worked with Norwin in this successful implementation. They will share this case study of how they did it, and take your questions.
What happens when a single platform can't meet all of an organization's technology needs? What situations warrant creating a deliberate hybrid solution between platforms like Microsoft and Google? Using this case study of The Social Justice school's hybrid environment setup, we'll discuss what working in that environment looks like and ways to combat logistical challenges.
Carolyn Woodard will moderate. The conversation will include tips on
intentionally making the decision to integrate these two platforms
special considerations and implications for managing inventory
cybersecurity concerns and protection tips
staff training, which is essential to avoiding chaotic file sharing and calendars
This webinar builds further on the presentation Google Workspace for Nonprofits.
Please, ask your questions at registration and in the live event. As more and more nonprofits seek to integrate these platforms, this case study and tips will provide the insights you need to pursue your own hybrid for managing Google Workspace and Office 365 together.
---
Presenters: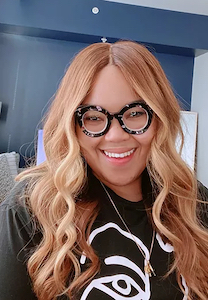 Dominique Diggs, Senior Manager of Operations and Development at the Social Justice School, is originally from Miami, Florida. She earned her Bachelor of Arts in English and Afro American Studies from Howard University and is currently enrolled at American University to receive her Master of Public Policy with a concentration in Education Policy.
Dominique has always been passionate about serving diverse communities and believes that advocacy is one of the most important tools to utilize in education. Before she joined The Social Justice School, Dominique worked for Uncommon Schools as an English Teacher and KIPP Metro Atlanta Schools as an Operations Manager.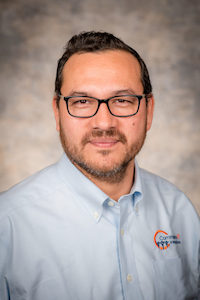 Norwin joined Community IT Innovators in November 2019 as an IT Business Manager. Bringing over 25 years of experience working with technology to his role, Norwin knows how to help clients achieve their organizational missions by managing IT tools wisely. Norwin has a strong history of providing direct services in Spanish and English to nonprofit organizations in the Washington DC area.
Prior to joining CIT, he worked at Casa de Maryland as a computer teacher and created a technology handbook with popular education techniques. At La Clinica del Pueblo he was Manager of Technology.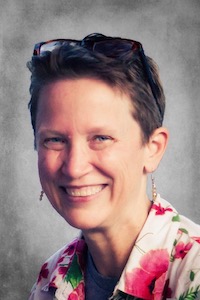 Carolyn Woodard is currently head of Marketing at Community IT Innovators. She has served many roles at Community IT, from client to project manager to marketing. With over twenty years of experience in the nonprofit world, including as a nonprofit technology project manager and Director of IT at both large and small organizations, Carolyn knows the frustrations and delights of working with technology professionals, accidental techies, executives, and staff to deliver your organization's mission and keep your IT infrastructure operating. She has a master's degree in Nonprofit Management from Johns Hopkins University and received her undergraduate degree in English Literature from Williams College. She is happy to be moderating this webinar on managing Google Workspace and Office 365 together.