2023 Nonprofit Cybersecurity Incident Report:
Emerging Trends, Practical Advice
Wednesday, April 19, 2023 at 3pm Eastern, 12 Noon Pacific
Join Community IT CTO and Cybersecurity expert Matt Eshleman for this Q&A webinar presentation of our updated 2023 Nonprofit Cybersecurity Incident Report.
Is your nonprofit prepared?
Drawn from data from the calendar year 2022 of cybersecurity incidents across our small and mid-sized nonprofit client users, this report shows changes in attacks and emerging threats.
Using this real and timely data, Matt walks through recommendations and outlines the practical steps your organization can take to prevent the most frequent attacks.
He will cover new threats and ways to think about continual training for your nonprofit staff around evolving cybersecurity issues.
You may also be interested in taking the 10-minute Cybersecurity Self Quiz to assess your organization's stance and priorities, or downloading the free Cybersecurity Readiness for Nonprofits Playbook to review a framework for focusing on your cybersecurity fundamentals.
As with all our webinars, this presentation is appropriate for an audience of varied IT experience.
Community IT is proudly vendor-agnostic and our webinars cover a range of topics and discussions. Webinars are never a sales pitch, always a way to share our knowledge with our community.
Come ask your questions at registration or live at the virtual event and get some expert insight.
---
Presenters: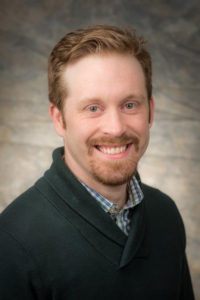 As the Chief Technology Officer at Community IT, Matthew Eshleman leads the team responsible for strategic planning, research, and implementation of the technology platforms used by nonprofit organization clients to be secure and productive. With a deep background in network infrastructure, he fundamentally understands how nonprofit tech works and interoperates both in the office and in the cloud. With extensive experience serving nonprofits, Matt also understands nonprofit culture and constraints, and has a history of implementing cost-effective and secure solutions at the enterprise level.
Matt has over 22 years of expertise in cybersecurity, IT support, team leadership, software selection and research, and client support. Matt is a frequent speaker on cybersecurity topics for nonprofits and has presented at NTEN events, the Inside NGO conference, Nonprofit Risk Management Summit and Credit Builders Alliance Symposium, LGBT MAP Finance Conference, and Tech Forward Conference. He is also the session designer and trainer for TechSoup's Digital Security course, and our resident Cybersecurity expert
Matt holds dual degrees in Computer Science and Computer Information Systems from Eastern Mennonite University, and an MBA from the Carey School of Business at Johns Hopkins University.
He is available as a speaker on cybersecurity topics affecting nonprofits, including cyber insurance compliance, staff training, and incident response. You can view Matt's free cybersecurity videos from past webinars here.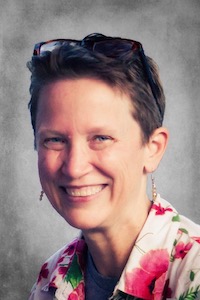 Carolyn Woodard is currently head of Marketing and Outreach at Community IT Innovators. She has served many roles at Community IT, from client to project manager to marketing. With over twenty years of experience in the nonprofit world, including as a nonprofit technology project manager and Director of IT at both large and small organizations, Carolyn knows the frustrations and delights of working with technology professionals, accidental techies, executives, and staff to deliver your organization's mission and keep your IT infrastructure operating. She has a master's degree in Nonprofit Management from Johns Hopkins University and received her undergraduate degree in English Literature from Williams College. She is happy to be moderating this webinar.
Check back here after the webinar for the transcript, video and podcast in case you miss this webinar on the 2023 Nonprofit Cybersecurity Incident Report.