Transcript below!
---
View Video
Listen to Podcast
Like podcasts? Find our full archive here or anywhere you listen to podcasts: search Community IT Innovators Nonprofit Technology Topics on Apple, Spotify, Google, Stitcher, Pandora, and more. Or ask your smart speaker.
Community IT Voices: Saba Gebru, Director of Service Operations
Join us for our series featuring interviews with Community IT employees. In this series, we talk about nonprofit technology career paths, career resources, skills, and certifications. We also touch on mentoring opportunities as you start out on your career and ways to give back if you are further along.
Today Carolyn talks with Saba Gebru about her role as Director of Service Operations. Like many Community IT employees, Saba learned about Community IT as a client, while she was working at the Ethiopian Community Development Council and assisting refugee resettlement. As she had an aptitude for working with technology and with people, she was able to turn her passion for nonprofits into a career in nonprofit IT support.
Saba loves the problem solving her job demands, working with senior engineers and getting the clients back able to work as quickly as possible. She puts the care into working with clients and sees these client partnerships as long term relationships; she has worked with some clients for her whole tenure at Community IT, or almost 15 years. She also is motivated by helping people succeed, so she is very involved in the mentoring programs at Community IT, both formal and informal.
..I find it rewarding to work with a variety of nonprofit organizations to help them meet their needs in terms of technology, so they can go out in the communities they serve to make this world a better place.

– Saba Gebru, Director of Service Operations
---
Speakers: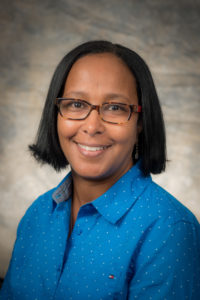 Saba Gebru is Director of Service Operations at Community IT. She leads the Service Delivery Team which includes Advanced Engineering, Full Time Support and the Help Desk Team. She is responsible for technical requests response and resolution, coaching and mentoring staff, managing team capacity and continual service improvement.
Saba has over two decades of experience in IT service delivery, managing and overseeing IT departments, and support and coaching staff. She brings a deep understanding of nonprofit needs to her development of the service operations team ethics and a passion for service delivery. She is particularly cognizant of the need for her teams to calmly address stressful situations, investigate and address technical problems, and quickly get IT tools back up and running smoothly.
Before Community IT, Saba worked for nine years at the Ethiopian Community Development Council and the Enterprise Development Group; managing, overseeing and leading both organizations' IT departments.
Saba has a BS in Computer Information Systems. She is a Microsoft Certified IT Professional (MCITP), and certified in Information Technology Infrastructure Library (ITIL). Saba enjoys volunteering at local nonprofits, chasing after her boys, and hiking.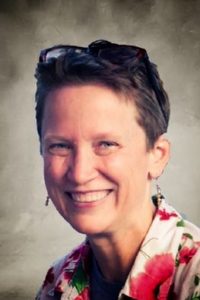 Carolyn Woodard has served many roles at Community IT Innovators, from client to project manager to marketing. With over twenty years of experience in the nonprofit world and marketing, including as a nonprofit technology project manager and Director of IT, Carolyn knows the frustrations and delights of working with technology professionals, accidental techies, executives, and staff to deliver your organization's mission and keep your IT infrastructure operating.
Carolyn is excited to help manage Marketing at Community IT Innovators and is always looking for new ways to tell stories and reach people. She has a master's degree in Nonprofit Management from Johns Hopkins University and received her undergraduate degree in English Literature from Williams College. She thinks the best thing about being with Community IT Innovators is the people.
---
Transcript
Carolyn Woodard: Welcome to the Community IT Voices interview series. My name is Carolyn Woodard and today I am interviewing Saba Gebru about her job at Community IT.
So Saba, would you like to introduce yourself?
Saba Gebru: Yes, thank you Caroly. My name is Saba Gebru, and I am Director of Service Operations here at Community IT.
Carolyn: What are your responsibilities?
When people ask you what you do, what do you say?
Saba: My responsibilities are mainly focused on service delivery, and any request that comes in for technical work, whether incident or emergency, making sure those incidents or requests are addressed in a timely fashion, and also that services are restored as quickly as possible. That's one area of my responsibility.
The other area is I'm responsible also for staff development; mentoring, coaching, and making sure staff have what they need to provide the services that we deliver to our clients.
And the last is also working on continual service improvement, always looking for better ways to deliver service, to do it efficiently, so that's another area of my responsibilities.
When people ask me what I do at Community IT? I say that I help nonprofit organizations meet their mission by providing technology support, as well as helping them with planning their IT structure, or cloud, or whatever they need.
Carolyn: When you say "services delivery," are you involved with the help desk? How is it different from the people who are on the help desk?
Saba: When I say service delivery, basically the help desk, the advanced engineering team; we have the onsite team, these are the teams I work with and I oversee. These teams basically work providing direct services to the clients, whether it's the computer not working, or Outlook not working, something is broken and we have to fix it and restore service as quickly as possible, so that is what I mean by service delivery.
Carolyn: On a typical day what are the sorts of things you do? Do you have a lot of meetings with all the different teams?
Saba: We serve, as you know, more than 100 clients. The days are completely different, but in some ways there are some similarities.
A typical day for me would be starting my day with the advanced engineering team looking at what are the escalations we have. Working with the team to help prioritize and provide some guidance and some next steps.
It could also be that we have a planned meeting talking about emergencies. How do we handle this emergency? And as you say, also there are meetings with my team, and I'm also part of the senior leadership at Community IT, so we have meetings.
And I have clients, so I talk to clients. That would be my typical day.
Carolyn: What would you say are the best things about your job?
What do you enjoy about your job at Community IT?
Saba: The best thing about my job at Community IT – I would say there are three things: our clients; the culture at Community IT; and the people I work with.
So when I say our clients, I find it rewarding to work with a variety of nonprofit organizations to help them meet their needs in terms of technology, so they can go out in the communities they serve to make this world a better place. So I think that's one.
Here, we have great people. As you know, there are a lot of people who come from different places, different backgrounds. And, you know, listening to everyone's story, learning about a person's experience, it's full of different cultures and I find that really fascinating to just learn about my colleagues and where they come from.
The last one is my team. I have a wonderful team, honestly smart, and they do care about what they do.
These are the best things about my job. I'm grateful especially for my team, for what they do at Community IT and also for our clients that we serve.
Carolyn: I think maybe technology jobs have a lot of stereotypes around them, like "Oh, you work on computers…"
Is there something about your job at CIT that most people don't know, that you'd like people to know more about?
Saba: When I first came into CIT, I had many clients. I used to go onsite [and do] consulting and technical support.
From there my role has evolved. I have become an engineer, then project engineer, and then service desk manager, and then on to Director of Service Operations.
Throughout my journey I kept a few clients. At the beginning I was technical support, onsite support. But now I provide, to the same clients, IT planning, budgeting, consulting, helping them determine what is their next move in terms of technology. Should they be moving to the cloud, what cloud should they be moving to?
So I think my main responsibility is around service delivery. I also enjoy building relationships with clients and keeping those relationships going. That's what I would say, I have clients that I have been supporting probably as long as I have been at Community IT.
Carolyn: That's very interesting. I think when people think about technical support, they don't think of long-term relationships, where you have this ongoing [relationship]. It IS like a relationship with a client. You're thinking about their needs, their business needs, their planning, their strategy around using technology. So that's really interesting, a different piece of the job, I think.
Do you remember when you applied at Community IT, and how long you've been at Community IT, and what it was that made you want to have a job with Community IT?
Saba: That is an interesting question. I came to Community IT in 2007. I would say it's almost 15 years ago.
In terms of why, I was working in a downtown area. My previous job was at a client of Community IT. And we had a tech at that time who used to come to my job and would help with technology, all of the issues that we used to have.
I was always intrigued with this person. He would come in and do a thing quietly and leave quietly. He had a very calm personality, humble, and efficient. And also would share the knowledge without any hesitation. "Here's what happened, this is how it is fixed, this is the next step. In case this happens again, here's what you need to do." I learned a lot from Johan [Hammerstrom], who was the tech person at my previous job, and now he is our CEO at Community IT. You can imagine.
I really, really appreciated his calm demeanor, and I learned a lot from him. I applied to Community IT because I was inspired and I knew they work with nonprofits, and nonprofits are my passion, and the rest is history. I was hired and here we are!
Carolyn: The next question is about you. Why did you feel that you wanted to be at Community IT?
Now that you are in more management and leadership and managing a team, can you talk a little bit about what Community IT saw in you? What are the qualities and characteristics that make a good employee?
You already talked about being calm, sharing knowledge, and being transparent. Are there any other qualities you look for when you are thinking about new employees that you'd like to hire?
Saba: Those are good comments you made. In terms of quality, when you work with technology, you also work with people.
I think technical skill is required. It's good, you can learn, you can grow, but we also have to have, like you mentioned, a calm demeanor, be friendly, and have empathy. Especially in the nonprofit world, you have compassion for the mission, to the work that nonprofits do. That goes a long way; that's what we are doing. Those are the qualities I would think that are important.
Carolyn: You said that nonprofits were your passion, and a lot of the people we recruit to Community IT are really interested in nonprofits and helping nonprofits. But if you were talking to someone in high school or maybe in college who was thinking about this kind of career, technology with nonprofits – are there any technology qualifications that you would advise them to start getting?
What is the technology path to do the sort of job that you do?
Saba: Yes. If someone is looking into the IT world and providing IT support, there are certain paths they can follow. I think in general, the technical would be looking into certifications for example. What kind of certifications do I need, especially for entry level?
There are certifications just for the entry-level that you can work with. For example, there is CompTIA that is only for consumer networking, which is a fundamental of general IT, which gives you a foundation.
Also along there is Windows Operating System, there are certifications for Microsoft I believe it's called Modern Desktop specifically for desktops. That is also important, the foundation, networking, and the operating system.
Nowadays, there are lots of Macs in the environment, people who use Macs for business. Apple also has its own certification called Mac OS Essential. I believe they changed it to something like Device Support (Apple Certified Support Professional), but it used to be called Mac OS Essential.
Those are the three things that are important to just start having the foundation and understanding, so that's the technical side.
I also believe something that goes along with the technical side is customer service. There are certificates, the Help Desk Institute has a customer service certification. You can take classes, you can take the exam. And also get that certification.
So you have the IT technical skills. And then you have the customer services skills that you need to start your new journey in providing support.
Carolyn: I know that I constantly see the email announcements of different staff members who have achieved some level of certification or passed a new test or gotten to a new tier. You mentioned earlier one of your things that you do is mentoring.
I wanted you to talk a little bit about how mentoring works at CIT, if you could?
Saba: Mentoring at CIT is based on individuals. You would work and assess each individual to see what their need is. Is there training they need?
In terms of areas, one person could be needing a certain training, another person could be needing a separate training, so you just have to start where they are and go from there. Have a plan.
We also have something called skill assessment, a tool that we use, and based on that skill assessment we are able to identify the areas each individual needs to be focused on. We will find the training or find someone who can help with the training who is within CIT.
There are also informal trainings in CIT. It happens a lot, honestly. We have a process called "light escalations," in which people can post the technical question, and the engineers that are on the list would respond.
In terms of technical mentoring, that is kind of informal mentoring. It's not like we have a list we go through, where we sit down with staff. There is formal and informal, both of them we have. And we find them, guide them, and go through the process. Find them a shadowing opportunity for the areas they need, finding them someone who can help them with the training. So that is how the mentoring works at CIT.
Carolyn: I've been really impressed through this series of interviews to learn more about how supporting Community IT is. There are [internal] teams and there's always mentoring and shadowing. I think a couple of people have mentioned that when they first started at Community IT they were doubtful of their abilities to answer every question a client who's having trouble might ask them.
It's really been interesting to learn how Community IT is internally structured to support new employees and make sure the clients have the level of expertise that they need.
So that we're always bringing [along] the new employees, improving their technical skills and also customer services skills, as you mentioned. Outside of Community IT, if somebody is at a different organization that is not so supportive, do you have any advice on finding mentors?
What advice would you give someone who is not as supported and is looking for someone who could mentor them in IT technology?
Saba: For finding support, there are organizations. The ones I know are generally in the DC metropolitan area. However, there are other organizations I'm sure in many places that help with IT career development. Those nonprofit organizations are very helpful in that sense, even in changing careers or providing technical skills. That's one place I would go. Find out what is in your area, nonprofits especially, that focus on helping bring up your IT interest needs and support you to grow. That's one area.
I find a lot of groups on LinkedIn; there are so many groups on LinkedIn. I recommend joining those groups, learning what the groups are and maybe asking and posting questions there.
The other thing I would say is talk to people. Really, talk to family members. By talking, and finding out more information, that's how we find mentors. That's how we find coaching. And then, through coaching and through mentoring is where you find the support to grow in the profession in general.
You need to grow and accomplish in general, also, it doesn't have to be in IT. But we are talking about IT.
Carolyn: I think someone said that to me, pretty early in my career too. People can't help you if they don't know you are looking for help. I think people appreciate being reached out to. It's kind of flattering if somebody that you don't even know on LinkedIn is like: Hey, you seem like you've been posting a lot about this topic. I'm really interested in it; can you tell me more about it?
People are often very interested to share their knowledge and their experiences.
Were you always interested in technology?
Saba: Good question. Before CIT, before coming to work, I was working as a draftsperson. Which is basically you work with civil engineers and engineers [on things like] a floor plan. I graduated as a draftsperson and I was working on potentially getting a civil engineering degree back home, so that was the plan.
Then when I came to America, I was working at the Ethiopian Community Development Council, just starting my life, basically. Somehow, I was the receptionist there and it was the dial up time. I don't know how I ended up in IT, honestly. I just started helping people when things weren't working; that is how my IT proficiency started.
The Ethiopian Community Development Council was resettling refugees. Somehow, I became part of the refugee resettlement program. I was processing refugee papers. I was taking classes and I realized, "You need a better system, not paper," so I ended up building an Access database. So that is how my IT proficiency started. I find it nice and rewarding.
Also working with people to ask, "What's broken?" You get to talk to people. "This is how we can fix it." Yeah. Problem solving. In terms of problems with IT, admittedly I must be good at it. Let me see how I can help.
So that's how my interest in IT started.
Carolyn: You said you came from back home and worked with the Ethiopian refugee resettlement program.
So how did you end up in Washington DC? Do you mind telling me the story?
Saba: Sure. I don't know if you are familiar with the diversity visa. It was a lottery for immigrants. The general idea of the diversity visa was to diversify the immigrant population in the United States. And the idea was, the countries that had low immigrants in the US, they got to be part of the diversity program.
And I think it was started in 1992, I'm not 100% sure. But I know that the first immigrants through the diversity visa came to America in '95. My father filled out the form for all of my siblings, I won the visa in 1996 and I came to the US. I was in the second diversity visa batch. So we basically got the green card and work because of that. So that's how I ended up in the US. Interesting.
Carolyn: Did you get to choose Washington DC?
Or were you placed there? How did that work?
Saba: Usually you find a sponsor. First the process, you apply. Once you apply, you get selected, and then once you get selected, then you have to find a sponsor. So I had to find a family here. That's how I ended up in DC.
Carolyn: Well we are so happy to have you Saba! Thank you so much for talking with me today. I learned a lot, and it was really wonderful just talking to you.
Saba: Thank you Carolyn. I enjoy listening to these Voice interviews, you do a great job.
Carolyn: Thank you
---
We hope you enjoyed this Community IT Voices interview with Saba Gebru. Community IT is the right place for you if you find fulfillment in helping others succeed and love mastering new technologies.
Our employees stay and grow with us, and over half of our staff have been with us for over a decade. Community IT is an employee-owned company with a positive, sustainable workplace that promotes professional development and a healthy work/life balance. We have been 100% employee-owned since 2012. Check out careers with us here.