Community IT presented "Building the Foundation for IT Innovation for Nonprofits"
Nonprofit tech innovation is a trendy topic, with funders rewarding nonprofits that think outside the box creating innovative apps, platforms, and customized IT. A teacher who can't find the right app for her online class writes one herself. A healthcare startup creates a platform to connect clients to providers, by phone. An association uses existing networking tools in an innovative way to lobby Congress.
But for every success story you probably know dozens of nonprofits with "big idea" tech projects that didn't deliver.
How can your leadership team tell the difference between an IT idea that your organization can support and one that will cause wide-reaching headaches? Is your nonprofit ready to innovate? Are you trying to cut corners where you shouldn't? When should you invest your resources first in getting your existing IT house in order and when should you go big?
Community IT Innovators' Carolyn Woodard, Sarah Wolfe, Patrick Sprehe shared a framework to help identify when to take an IT chance, based on your nonprofit size, lifecycle stage, leadership, culture, cybersecurity needs, and existing IT status. Having served nonprofits exclusively for 20+ years, they also provided a list of basic IT must-haves that build the foundation for innovations and nice-to-haves.
Video, podcast and transcription coming soon.
What is Good Tech Fest?
Good Tech Fest is a conference about how to have an impact with technology. From data science to agile development to mobile applications, technology has the potential to support and scale the efforts of nonprofits, government, philanthropy, and social enterprise. There are risks we must address and mitigate. Skills we must develop. New ways of operating and being that we must design.
Good Tech Fest was virtual on May 10 and 11, 2022.
The sessions are by data science, product management, fundraising, philanthropic, and technology professionals for their peers. Titles include analyst, program officer, product manager, engineer, developer, consultant, and more. Good Tech Fest is focused on how technology can be implemented in our programs and further our missions.
Last year more than 1,500 people from 42 countries participated in Good Tech Fest and they are striving to make this year's event the most global, representative, and accessible yet! And because you are reading this on Community IT, you can take advantage of a 100% discount when you register using the code GOODTECH2022.
You must attend to be able to listen to the keynote speakers. The line up included:
Afua Bruce, Author of "The Tech That Comes Next"
Amy Sample Ward, CEO at NTEN & Author of "The Tech That Comes Next"
Brandolon Barnett, Chief Product Officer at Deed
Tim Sarrantonio, Director of Corporate Brand at Neon One
CV Madhukar, CEO at Co-Develop
Woodrow Rosenbaum, Chief Data Officer at GivingTuesday
Dr. Ronda Železný-Green, Capacity Accelerator Network Program Director at data.org
Ann Mei Chang, CEO of Candid
Phil Chow, Co-founder & CEO of Humanitas Technologies
Community IT Session Speakers: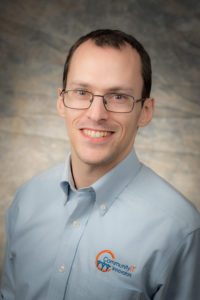 Patrick Sprehe joined Community IT in 2010 and has provided technical support to a variety of clients on a variety of issues. As IT Business Manager Team Lead, Patrick manages the team that guides our clients' IT roadmaps and provides help with overcoming their nonprofit technology challenges. Patrick graduated from University of Maryland, University College with a B.S. in Information Technology. Patrick is also a certified BRM (Business Relationship Management) Professional. Patrick looks forward to sharing insights from years of service and helping you shape your approach to innovation based on success stories.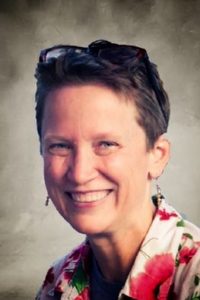 Carolyn Woodard is currently head of Marketing at Community IT Innovators. She has served many roles at Community IT, from client to project manager to marketing. With over twenty years of experience in the nonprofit world, including as a nonprofit technology project manager and Director of IT at both large and small organizations, Carolyn knows the frustrations and delights of working with technology professionals, accidental techies, executives, and staff to deliver your organization's mission and keep your IT infrastructure operating. She has a master's degree in Nonprofit Management from Johns Hopkins University and received her undergraduate degree in English Literature from Williams College.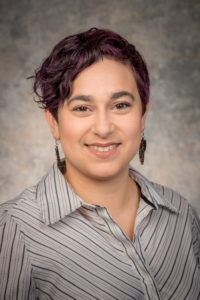 Sarah Wolfe is Sales Manager at Community IT Innovators. A DC Area native, Sarah has years of experience interacting with nonprofits of all sizes in her role ensuring partner organizations are receiving the right combination of IT support services to meet their organizational needs and goals. She is a founder of the internal BLM working group at Community IT and recently organized and moderated panels on diversity in nonprofit tech and basic IT support for accidental techies. Prior to joining Community IT, Sarah was a science teacher at various schools in Maryland. She attended Oberlin College in Ohio, graduating in 2008 with a Bachelor of Arts in Biology. This topic of the consequences of not building a foundation for IT innovation is one she thinks about a lot in her interactions with prospective clients and she is eager to share her insights and hear your stories of risk and reward.