Thank you for downloading the New 2021 Cybersecurity Readiness for Nonprofits Playbook. Click Here to view or download.
You may be interesting in viewing Matt's presentation of the 2021 Cybersecurity Readiness for Nonprofits Playbook in this webinar.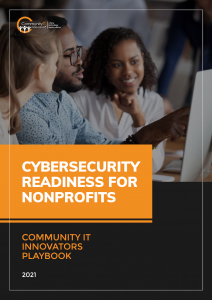 ---
2020 Nonprofit Cybersecurity Playbook Author: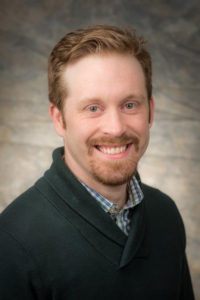 As the Chief Technology Officer at Community IT and our resident cybersecurity expert, Matthew Eshleman is responsible for shaping Community IT's strategy around the technology platforms used by organizations to be secure and productive. With a deep background in network infrastructure, he fundamentally understands how technology works and interoperates both in the office and in the cloud.
Matt joined Community IT as an intern in the summer of 2000 and after finishing his dual degrees in Computer Science and Computer Information Systems at Eastern Mennonite University, he rejoined Community IT as a network administrator in January of 2001. Matt has steadily progressed up at Community IT and while working full time received his MBA from the Carey School of Business at Johns Hopkins University.
Matt is a frequent speaker at NTEN events and has presented at the Inside NGO conference, Non-Profit Risk Management Summit and Credit Builders Alliance Symposium. He is also the session designer and trainer for TechSoup's Digital Security course.
Keep Your Organization Safe with Effective Cybersecurity
Your information systems and data are critical to the life and success of your organization. Having proactive cybersecurity in place will drastically reduce the risk of damage during a cyberattack.
We offer cybersecurity services to keep your organization safe.
As hackers get more creative and attacks become more frequent, it's challenging for nonprofit organizations to defend themselves. Doing it all – managing the security of your data assets, preventing employees from accidentally allowing threats to enter, and keeping costs effective – is a complicated endeavor.
How It Works
At Community IT, we know that there isn't a one-size-fits-all solution for cybersecurity. We accurately assess, implement, and manage cybersecurity solutions for nonprofit organizations. We also work with your employees to educate them on best practices for avoiding attackers. Our experience working with nonprofits allows us to provide cybersecurity solutions that are aligned with the unique culture and needs of your organization. At the end of the day, our cybersecurity services allow you to have peace of mind that your organization is safe from dangerous threats.
Webinar: Data Cybersecurity for Nonprofits
Join David Deal from Build Consulting and Matt Eshleman on Wednesday, October 18 at 3pm Eastern, Noon Pacific for a discussion of data cybersecurity for all your business applications.
Are You Ready for IT You Can Depend On?
Fill out the form below to request a quote. We'll be in touch shortly to discuss your needs and take the first step toward better nonprofit IT.