Thank you for your interest in the Building the Foundation for IT Innovation Nonprofit Guide. Click Here to view or download.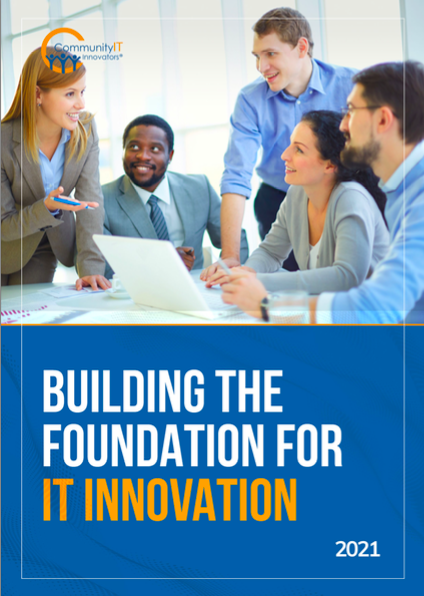 ---
Our guides are written to benefit our nonprofit community with our experience. You can use them to help you vet any MSP provider, or to determine that the MSP model is not right for your organization right now.
If you would like to learn more about our specific services at Community IT Innovators and explore an IT partnership, let's talk.
Not all IT companies specialize in serving nonprofits. Get IT support you can depend on.
Our managed IT services offer unlimited remote and on-site helpdesk support, proactive network management, and ongoing IT planning from a dedicated team of nonprofit IT experts.
How It Works
At Community IT Innovators, our process is based on 25 years of exclusively serving nonprofits. We help organizations to plan for, implement, and maintain systems that are perfectly fit to their unique needs, ensuring that our clients are prepared for the future with systems that support their missions.
Webinar: Data Cybersecurity for Nonprofits
Join David Deal from Build Consulting and Matt Eshleman on Wednesday, October 18 at 3pm Eastern, Noon Pacific for a discussion of data cybersecurity for all your business applications.
Are You Ready for IT You Can Depend On?
Fill out the form below to request a quote. We'll be in touch shortly to discuss your needs and take the first step toward better nonprofit IT.