Thank you for your interest in this guide.
Not all MSPs are equipped with the experience to serve nonprofits like yours. Finding an MSP that is the right fit for the mission and culture of your organization requires asking the right questions up front. This guide will walk you through 12 questions to ask and some resources to help your organization make the best choice for you.
Community IT Innovators' CEO Johan Hammerstrom presented a webinar walk through of the 12 questions and shared his decades of experience in providing MSP services to nonprofits in this webinar video.
Click the image to view or download.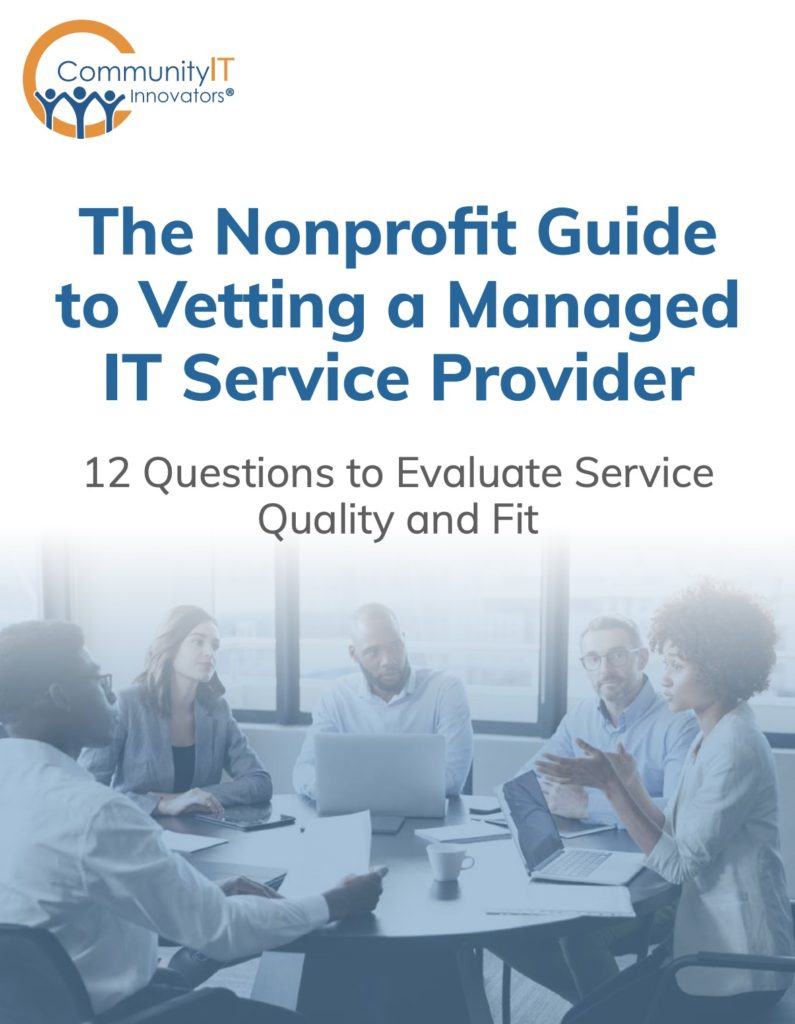 Webinar: Data Cybersecurity for Nonprofits
Join David Deal from Build Consulting and Matt Eshleman on Wednesday, October 18 at 3pm Eastern, Noon Pacific for a discussion of data cybersecurity for all your business applications.
Are You Ready for IT You Can Depend On?
Fill out the form below to request a quote. We'll be in touch shortly to discuss your needs and take the first step toward better nonprofit IT.