Presented at 23NTC; Transcript Below
View Video
Listen to Podcast
Like podcasts? Find our full archive here or anywhere you listen to podcasts: search Community IT Innovators Nonprofit Technology Topics on Apple, Google, Stitcher, Pandora, and more. Or ask your smart speaker.
NTEN's Nonprofit Technology Conference — often referred to as the NTC — is the annual gathering of people who want to make the world a better place through the skillful and equitable use of technology. At the NTC, learn essential nonprofit technology best practices while connecting with a community that shares your commitment to social change.
This is the first NTC to combine in-person and virtual into a fantastic hybrid experience and Community IT was happy to be a part of it.
Bleeding-edge Nonprofit Tech: Hype? Hope? Q&A
Ever heard about something that sounded really cool, like Artificial Intelligence or Blockchain and thought to yourself, my nonprofit needs to get some of that, no matter the cost?
Or have you had a vendor approach you with bleeding edge technology and swear it can transform your nonprofit and the world, but you have doubts?
Are you looking around at peer organizations and feeling a little fomo? Not sure what you need to know about?
Nura Aboki, Senior Engineer-IT Business Manager-Tech Strategist talks with CEO Johan Hammerstrom on the "buzziest" technologies, their realistic promise for the nonprofit sector, and where they are not quite ready for primetime.
Is your nonprofit tech foundation in place for a big innovative leap? Or are you poised to fall hard? Come find out!
As with all our webinars, this presentation is appropriate for an audience of varied IT experience.
Community IT is proudly vendor-agnostic and our webinars cover a range of topics and discussions. Webinars are never a sales pitch, always a way to share our knowledge with our community.
---
Presenters: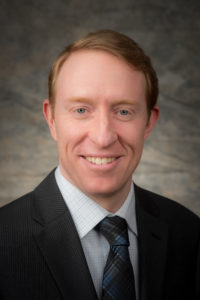 Johan Hammerstrom's focus and expertise are in nonprofit IT leadership, governance practices, and nonprofit IT strategy. In addition to deep experience supporting hundreds of nonprofit clients for over 20 years, Johan has a technical background as a computer engineer and a strong servant-leadership style as the head of an employee-owned small service business. After advising and strategizing with nonprofit clients over the years, he has gained a wealth of insight into the budget and decision-making culture at nonprofits – a culture that enables creative IT management but can place constraints on strategies and implementation.
As CEO, Johan provides high-level direction and leadership in client partnerships. He also guides Community IT's relationship to its Board and ESOP employee-owners. Johan is also instrumental in building a Community IT value of giving back to the sector by sharing resources and knowledge through free website materials, monthly webinars, and external speaking engagements.
Johan graduated with Honors and a BS in Chemistry from Stanford University and received a master's degree in Biophysics from Johns Hopkins University.
Johan enjoys talking with webinar attendees about all aspects of nonprofit technology. He was excited to share insights on 23NTC bleeding-edge nonprofit tech.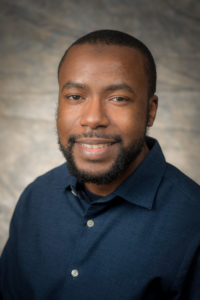 Nura Aboki is a Senior Engineer and IT Business Manager at Community IT Innovators. In that role, he proactively oversees technology infrastructure for clients. Nura started his career at Community IT as a Network Administrator in 2009. In 2012, he was promoted to Network Engineer and assumed a supervisory role in IT service operations.
As an IT Business Manager (ITBM), Nura guides some of our largest clients through complex implementation of effective technology investments and utilizing efficient IT services in direct support of their missions.
The ITBM makes recommendations on IT investments, training programs, maintenance, and licenses. They help the client be forward-looking, and act as a vendor-agnostic, trusted advisor with deep knowledge of the nonprofit IT software and platforms available. Because Community IT works in partnership with clients to manage long-term IT needs, the ITBM relationship with the client makes them a true asset.
Prior to joining Community IT Innovators, Nura served as a member of the technical support team at George Washington University where he provided incident management to over 20,000 end users on computer hardware, software, and networking issues. Nura also held a Network Specialist role at the Economic Community of West African States (ECOWAS) Parliament in Abuja, Nigeria.
Nura holds a Bachelor of Science in Computer Engineering and Master of Science in Electrical Engineering, both from George Washington University. He continues development of his professional competence through continuing studies in Technology Management.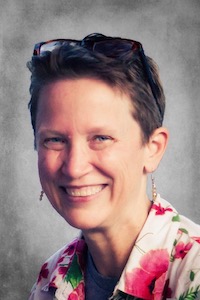 Carolyn Woodard is currently head of Marketing and Outreach at Community IT Innovators. She has served many roles at Community IT, from client to project manager to marketing. With over twenty years of experience in the nonprofit world, including as a nonprofit technology project manager and Director of IT at both large and small organizations, Carolyn knows the frustrations and delights of working with technology professionals, accidental techies, executives, and staff to deliver your organization's mission and keep your IT infrastructure operating. She has a master's degree in Nonprofit Management from Johns Hopkins University and received her undergraduate degree in English Literature from Williams College. She was happy to be moderating this webinar on bleeding-edge nonprofit tech.
Transcript
Session material and resources:
The video, podcast, and transcript from Building a Foundation for IT Innovation presents a framework to help identify when to take an IT chance, based on your nonprofit size, lifecycle stage, leadership, culture, cybersecurity needs, and existing IT status. Having served nonprofits exclusively for 20+ years, we also provide a checklist of basic IT must-haves that every nonprofit executive needs to know about, whether or not you plan on an innovative project.
In late December Carolyn asked several senior staff to reflect on the biggest nonprofit tech stories of 2022, and some of the undervalued or under-reported stories as well. You'll hear from Carolyn; David Dawson, Senior Engineer; Saba Gebru, Director of Service Operations; Matt Eshleman, CTO and Cybersecurity Expert; Steve Longenecker, Director of IT Consulting; Johanny Torrico, COO; Nuradeen Aboki, Senior Engineer and IT Business Manager Consultant; and Johan Hammerstrom, CEO.
Introduction
Carolyn Woodard: I want to welcome everyone to the Community IT Innovators' presentation on Bleeding Edge Nonprofit Tech. We have a panel of our senior staff here today to talk about cutting edge and future trends in technology and what that means for nonprofits.
We're going to talk about some fun stuff like AI as it relates to tech companies and products, and we're going to try and give you some ideas on how your nonprofit can take advantage of these opportunities, but also try not to get burned by some big hot IT tech that's not really going to go anywhere.
My name is Carolyn Woodard. I'm the outreach director for Community IT. I am the moderator today. I'm happy to hear from our experts. So, Nura, would you like to introduce yourself?
Nuradeen Aboki: My name is Nura Aboki. I'm a Senior Consultant at Community IT, and I oversee technology infrastructure for select clients, providing strategic IT advice. I recommend IT solutions and solution designs to meet business objectives for our clients.
I'm excited to be here; this is my first intern panelist conference. Excited to talk about AI bleeding edge technology. Johan, how about you introduce yourself?
Johan Hammerstrom: Yeah, thank you Nura. Hello everybody. My name's Johan Hammerstrom. I'm the CEO at Community IT. I've been here for over 20 years. I've been working with nonprofits and helping them with technology throughout that time. The first N10 I attended was the NTC in Seattle in 2006, and the buzzy technology at that time was Facebook was this brand new thing. So, I'm looking forward to talking today about what is buzzy now in 2023.
Carolyn Woodard: That's great. That's a great way to think about it, right? What was buzzy 10 years ago, 15 years ago.
Before we begin, if you're not familiar with Community IT, a little bit about us. We are a 100% employee-owned, managed services provider, and we provide outsourced IT support. We work exclusively with nonprofit organizations, and our mission is to help nonprofits accomplish their missions through the effective use of technology. We are big fans of what well-managed IT can do for your nonprofit. We serve nonprofits across the United States, and we've been doing this for over 20 years. We are technology experts and we are consistently given MSP 501 recognition for being a top MSP, which is an honor we received again in 2022. I think some of you may be familiar with us, but just to get that there.
Learning Objectives
All right, so to give us some learning objectives, today we are going to dive into forward looking trends and opportunities that nonprofits want to pursue and we're going to talk about the ways we expect nonprofit IT and IT generally to evolve over the next few years.
Our learning objectives are to:
learn about cutting edge technologies making a play for the nonprofit market, things like blockchain, virtual reality and artificial intelligence.
We are going to learn how to evaluate the hype against real business needs and IT needs, and we don't have time to talk really about how to make a roadmap, but if you have your IT roadmap and your needs in mind as you're looking at these new technologies, that can really help you guide where you're going to invest.
And, of course, become a sparkling, knowledgeable conversationalist with thoughtful opinions on bleeding edge tech, which is what we all strive to be.
I want to remind everyone that for these presentations, we're vendor agnostic, so we're going to talk about a lot of cool stuff today, but we'd only make recommendations for our clients.
But we love talking about all of this stuff. We're going to try and leave some time for Q and A. You can put your questions in the chat. But we were just talking earlier that this is a short session, so we're going to maybe whet your appetite to learn more about some of these tools.
Poll #1
We're going to start out with a poll. How cutting edge are you?
You accept crypto donations,
you use AI tools, artificial intelligence tools, or are starting to use them this year.
You start using cybersecurity tools as soon as they are on the market. You're very forward looking in cybersecurity.
You are on all the social media platforms that I've never heard of, but your kids use or
you love open source platforms and custom apps,
or not applicable, or we are not cutting edge and we admit it.
I often feel like I'm firmly in that camp. I like to read about a lot of this stuff, but it takes a while before it filters down into something that I'm going to end up using.
Choose the one that is the most speaks to you.
And Johan, can you see the results?
Johan Hammerstrom: I sure can. So, we had 11% of respondents accept crypto donations. 19% of respondents use AI tools or are starting to use them this year, 9% using cybersecurity tools, 2% on all the social media platforms. 13% love open source platforms and custom apps, and 47% are not cutting edge and are not afraid to admit it.
Carolyn Woodard: Thank you everyone for filling that in. That really helps us get a feel for where you are and why you are here to listen to our experts.
Nonprofit IT Trends
All right, so now we're going to talk a little bit about nonprofit trends. And I just want to read this for anyone visually impaired. Technology and work are always changing, but we are living through a sea change right now. I don't think many people would object to that phrasing. No one knows what nonprofit work and technology will be like in the future, but we're going to talk about it anyway.
Johan and Nura, what are the most important future tech stories nonprofits should be paying attention to right now? Johan, you want to start us off?
Johan Hammerstrom: Sure. So, first I just want to say, for those of you who are not cutting edge and not afraid to admit it, that is a great place to be. It's called cutting edge or bleeding edge for a reason. So, if you're at this session to learn more, we're happy that you're here. Don't ever feel bad that you're not using the latest and greatest technology. There's an adoption curve that comes with every new technology that's released, and more often than not, nonprofits really benefit from waiting until new technology really becomes mainstream. And a lot of the costs and bugs and issues have worked out of it. So, if you walk away from this session having learned a little bit more, but also feeling confident in your current approach to technology, I think that's a win.
It probably comes as no surprise to any of you that in my view, the key IT and overall technology trend for nonprofits and the world is going to be AI. Back when we first pitched this session to N10, it wasn't as obvious. And If you've been paying attention to a lot of the news and everything that's been coming out over the last few months, AI has really leapt to the forefront of our imaginations, our fears, our nightmares, and I think it's real and we'll talk about that a little bit more, but I think AI is going to become the dominant technology trend.
Carolyn Woodard: Nura, do you want to weigh in?
Nuradeen Aboki: Yeah, I agree with Johan and certainly for those that haven't yet started trying it out, there shouldn't be any worry that we're late to the game. It's just in the experimental phase now, the discovery phase for it. But certainly it's really a big trend as we move forward into the future.
Blockchain/Crypto
Carolyn Woodard: We are going to save that. I think one of our slides is a little bit further along. So, we're going to start out by talking about blockchain and I think a lot of people think of blockchain as crypto. But Johan, you had this great example where you were talking about DocuSign and how we are still signing papers even though they're electronic. So, do you want to talk a little bit more about blockchain?
Johan Hammerstrom: Blockchain is basically a technique and it's a way of verifying a transaction. And there's two different ways of handling transaction verification. One is to use a centralized authority, and the other is to use a decentralized model.
And this whole question of centralized versus decentralized is an issue that the internet really enables. In many ways blockchain is an internet enabled technique that has been used primarily for cryptocurrency. And the dream or the promise of blockchain is that you don't need a centralized authority to verify transactions. The challenge of blockchain and the challenge of any decentralized technology is that individuals have to host their own wallets or servers or technology. And the trend with the internet over the last 20 to 25 years is towards centralization. And many of you have probably experienced this in your offices, right?
You used to have an email server sitting in your closet. That was decentralized, that was something that you managed for yourself. And over the last 10 or 15 years, we've all moved our email into the cloud, and nonprofits pay a minimal amount for Microsoft or no amount for Google, someone else to manage that email for you.
The dream of blockchain was that you didn't need a centralized authority. But the challenge is how do you incent people to run their own verification servers in this large scale peer-to-peer network? And the solution that cryptocurrency came up with was an economic incentive that if you run a server you will generate these Bitcoins over time. And that's the economic incentive to run this large distributed model. In many ways, it's no different from Napster, for those of you who were around 25 years ago, very similar model, whereas a peer-to-peer network at that time, the economic incentive was free music.
There's still the possibility that it could become widely used. A lot of large companies are looking at using blockchain for things like digital rights management. Disney is exploring blockchain as a way of cutting down on piracy. Nothing significant has come of it yet but we'll see what happens.
The one area where it obviously has been gaining traction is with cryptocurrency, although I think one of the things that's become pretty obvious over the last year is that the promise of blockchain, this decentralized currency sort of ran into the reality of bad actors, people with bad intent. And I think a lot of people have gotten disenchanted with a decentralized model because it doesn't necessarily protect you from theft or incompetence or a lot of the things that have caused people to lose their cryptocurrency.
Carolyn Woodard: I feel like that might be another area where people in nonprofits know about cryptocurrency. If they know a nonprofit, or themselves, have been subject to ransomware. Often they want to get the ransom in crypto. And so, it's something else that you might want to know what it is, but maybe you don't need to be using it as much. Nura, did you want to weigh in on blockchain?
Nuradeen Aboki: Yes. I think someone just asked a question about environmental impact. All of these computers that do the computation to host some crypto data consume a lot of power and energy, and it has a negative impact to the environment. So, there has been some awareness to that even though there's the monetary incentive and the financial gains that cryptocurrency businesses go into. But the environmental factor is enormous. The energy cost is quite high. So, as nonprofit organizations, I think that awareness has been helpful. There are innovations in the area of energy conservation and energy use, but they're still in their primitive phase. So, the environmental impact is still a big issue as we consider blockchain to be a future trend down the road.
Carolyn Woodard: I feel like that illustrates something that nonprofits are always very cognizant as well, when they're embracing technology, of the secondary and maybe third layer of effects that those technologies might have on their issue area. If you're a nonprofit working in environment, you would definitely be highly aware of this aspect.
Virtual/Augmented Reality
I know Nura, this is an area that you have a lot of interest in: virtual and augmented reality and potential training uses for it. So, would you like to take on this slide?
Nuradeen Aboki: Yes, so definitely. Augmented reality, virtual reality, we've seen this in the past three or four years. And the big one is Meta, exactly what Facebook rebranded. That is a technology that they are heavily invested in. And there's so much potential if the technology is done right. From medical fields where a doctor is able to just wear the pair of glasses and see a CT scan of my chest, or from a mechanic trying to fix a car remotely and needs help. And the virtual reality glasses can be used as perhaps a guide to give them a vision of what they need to fix.
Or even a novice who perhaps doesn't have any idea how to cook a meal, those augmented reality solutions are able to show them how to put together that recipe and cook a perfect meal. So, there is so much potential with augmented reality and virtual reality in the field, especially nonprofit organizations that do have a lot of volunteer opportunities. They do a lot of field work. This is a solution that can go a long way into helping less privileged societies actually take that leap and get the much needed support that is needed in those regions. Johan?
Johan Hammerstrom: I'm seeing some great comments in the chat from attendees who've used VR in different contexts: using it with patients that have dementia, using it for doing virtual hospital and patient visits too, using it to show donors the work that they're doing, which is the really creative and interesting uses.
Like you said, Nura, there's a lot of potential around VR and AR. I think the reality will depend on how well the technology progresses. Is this like 2003 with smartphones, and we're like, oh, it's never going to happen. These things are so slow, they're so small, they don't work well. And then we're four years away from the iPhone coming out and revolutionizing this space. We just don't know yet.
Right now, VR headsets tend to be very expensive. They tend to be heavy and not particularly performant. A lot of people report headaches with extended usage. So, it's possible that if the technology doesn't advance much beyond where it is now, then there will be niche use cases for it, like the kinds we've been talking about. But maybe not the immersive Metaverse that Mark Zuckerberg has spoken of. For that to happen would really require a revolution in the technology itself, which we just haven't seen yet. So, it's an interesting space. I think it's one that it's good to keep an eye on, but it doesn't seem like it's right around the corner in the way that the next technology we're going to talk about is.
Carolyn Woodard: I want to make sure we have plenty of time to talk about AI which is something that many people in the beginning had said they were interested in. So, go ahead. I think Johan, you were going to lead off this slide.
Artificial Intelligence/AI
Johan Hammerstrom: I heard a really good quote about AI, which is, "AI is always the next technology and the previous technology actually isn't AI anymore." So, when Siri first came out, it was pretty incredible that it could do voice recognition and that's artificial intelligence. And then as people started to use Siri, they're like, well, there's nothing intelligent about this system at all. Then it's no longer AI, and then AI is the next thing. 
What we're experiencing right now are these large language learning models which are basically AI. Chat GPT, OpenAI, Stable Diffusion, all of these tools that have been released over the last year are enabled by the internet. So, basically these tools are pulling enormous amounts of data from all across the internet. And then they're training these models and developing these models that are built on the very large data centers that now exist to support the internet. It's not like there's some new formula that someone discovered. This is the result of research work that's been going on for years now that's enabled by all of the data on the internet, particularly all of the image data.
All of the photos that we all have uploaded over the last 15 to 20 years, all of the text that gets moved up to the internet, all of that gets sucked into these large learning models. And the important thing to remember is that AI is the domain of the largest tech companies.
So, Microsoft has an equity stake in OpenAI. Google has developed their own AI models. Amazon is developing one, and really, those are the only entities that can do this because it requires massive amounts of computing power to develop these models. And they're obviously looking for commercial uses for this AI. We're in this interesting moment where it's pretty incredible what they're able to do, but they're looking for commercial uses for this technology.
And Microsoft in particular is starting to roll it out looking for how AI Copilot can be integrated into Microsoft Office. It's like a new Clippy. We're going to get the Clippy that we always wanted.
Carolyn Woodard: I think that's great. I think you made a great distinction between cutting edge technology that's going to be intrinsically focused or have a special use case specific to nonprofits and nonprofit work, versus some cutting edge technology that's just going to be all around us and that we'll be using for everything, so nonprofits will be using it too, for the things that we're going to be doing.
And Nura, did you want to weigh in on artificial intelligence?
Nuradeen Aboki: Yeah, it's a big subject and I wish we had more time, but certainly one of the concerns I have is the ethical use of AI and also how AI is going to be accessible to nonprofits of smaller sizes. 
You have a mission that has maybe two-people organizations or five-people organizations. How accessible is this technology, easily usable? There could be smaller organizations that may not have the technical skills to learn these tools, that may put them at a disadvantage. So, how this technology is built to assist the entire industry is important for us in the nonprofit sector.
Carolyn Woodard: I put on here as well that we're not endorsing anything that's on this slide, but I feel like I've been getting emails for maybe four or five years now about AI being able to go through my database of major donors and tell me exactly when to ask them for those major gifts. It's going to slice my bread and butter it for me, too. And that just seems like wishful thinking. As often happens, people see a market and then are trying to convince you that there's some new tech that you absolutely must have that's going to raise your fundraising by that much by next Tuesday. And it's always good to be skeptical of those kinds of claims.
Johan Hammerstrom: I think it's important to be aware of AI, but I don't think anyone should feel like they need to run out right now and start using AI. I think how to use these systems is going to evolve dramatically over time. How to craft prompts, how to interact with the systems and the big vendors like Microsoft and Google that are making these systems available, they're going to refine this software over time as well. So, don't feel like you're late to the party. 
It's an area where moving somewhat cautiously is probably better than jumping into it, at least when it comes to figuring out how to use it at your organization.
Carolyn Woodard: We had some questions in the chat about policies. Do you guys want to touch on policy?
Johan Hammerstrom: I think that's still being developed. Ethicists are still struggling with the questions that are coming, and that's why I feel like caution is probably the right approach. That's a great question.
It's probably worth adding things like Bing. Bing Chat or the Copilot software that Microsoft is going to be releasing with Windows and Office, maybe having some messaging to staff about how to use it, how not to use it. But we're still in very early days.
To me, it is a subset of approved technologies that organizations should be defining in their IT policies. And if it's not approved yet, then that's important to communicate.
Carolyn Woodard: We had a question come in about cybersecurity issues and how to stay ahead of cybersecurity requirements and trends. I feel like that's an entire other presentation. But it's a great question because a lot of times nonprofits and people in general feel like we're trying to catch up with stuff that hackers and computer experts already know.
So, do you want to just give us a few final words on cybersecurity as it relates to nonprofits trends?
Johan Hammerstrom: Well, you and I were talking about this this morning about this incident report that we release every year, and the recommendations haven't changed in the last five years.
The threat landscape is kind of the same. There's cyber criminals that are trying to steal your money, and that's kind of the dominant risk that most organizations face. And training basic security mitigation tools and staff awareness are the best things to do around security. 
It'll be interesting to see if AI leads us into a new era of cybersecurity risk and new mitigation is required in that new era to deal with that new risk. But that's an evolving topic and the cyber criminals are also trying to figure out how to use AI. So, just kind of wait at this point.
Carolyn Woodard: The questions that people put in that we weren't able to get to, I will try to put resources in the collaborative notes. Johan and Nura can jump in and try to give you some more answers or at least point you in some more directions where you can find your answers. We had people asking more about specific use cases.
What is the most frequent cybersecurity challenge faced by nonprofit clients?
Nuradeen Aboki: In recent times, most nonprofits encounter cyber liability insurance requirements, and that leads into cybersecurity guidelines and roadmaps. So, that's one of the most frequent ways of getting the answers.
Carolyn Woodard: I think because we provide IT support, a lot of these questions are around technology or tools that sit on top of the kind of support that we give, although cybersecurity does cut across it because you want to make sure that your systems are secure.
All right. Well I want to thank everybody so, so much for coming. We had a great time. Thank you all of the participants that are still here, thank you again for joining us.