Nonprofit IT Expert Round Table
Wednesday, January 18, 2023 at 3pm Eastern, 12 Noon Pacific
Join three Community IT Innovators executives for an "ask the experts" discussion and Q&A. Our executives, with decades of nonprofit IT experience between them, will look at how our predictions from last year played out. Come hear their predictions for 2023!
They will discuss nonprofit technology trends we expect to continue to impact our sector this year. You'll learn how to ensure your nonprofit is up to date on the essentials in a changing landscape.
This is always one of our most popular webinars as we take your questions on nonprofit tech.
CEO Johan Hammerstrom will share his experience and observations on the top technology trends that nonprofits are using right now. Whether you have outsourced or in-house IT support, if you are back in the office or working remotely for the foreseeable future, Johan will have some insights for you on the best practices of your peers and forward-thinking nonprofits.
We expect cloud-based tech to continue to be the ongoing story of the modern office, for nonprofits as well as everyone else. Are you migrating to the cloud? Are you in the cloud but wondering if your team is utilizing all the tools you have, or has all the tools you need? Director of IT Consulting Steve Longenecker discusses his experience with cloud computing platforms, migrations, and implementations, and will give his educated guess on where cloud tech will be in 3-5 years and how to get ready for that future.
The need for Cybersecurity is not going away. Ever. In fact, cybersecurity safeguards and training are evolving as nonprofits suffer increasing hacks, wire fraud, and ransomware. Community IT Innovators' CTO and cybersecurity expert Matt Eshleman will answer all your questions on emerging threats, prevention, and staff cybersecurity training. Does your organization need a cybersecurity assessment or cybersecurity insurance? Have you taken our free self-quiz to see where you stand in cybersecurity readiness?
As with all our webinars, this presentation is appropriate for an audience of varied IT experience.
Community IT is proudly vendor-agnostic and our webinars cover a range of topics and discussions. Webinars are never a sales pitch, always a way to share our knowledge with our community.
Come ask your questions at registration or live at the virtual event and get some expert advice.
Presenters: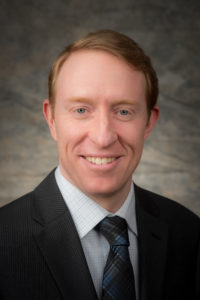 Johan Hammerstrom's focus and expertise are in nonprofit IT leadership, governance practices, and nonprofit IT strategy. In addition to deep experience supporting hundreds of nonprofit clients for over 20 years, Johan has a technical background as a computer engineer and a strong servant-leadership style as the head of an employee-owned small service business. After advising and strategizing with nonprofit clients over the years, he has gained a wealth of insight into the budget and decision-making culture at nonprofits – a culture that enables creative IT management but can place constraints on strategies and implementation.
As CEO, Johan provides high-level direction and leadership in client partnerships. He also guides Community IT's relationship to its Board and ESOP employee-owners. Johan is also instrumental in building a Community IT value of giving back to the sector by sharing resources and knowledge through free website materials, monthly webinars, and external speaking engagements.
Johan graduated with Honors and a BS in Chemistry from Stanford University and received a master's degree in Biophysics from Johns Hopkins University.
Johan enjoys talking with webinar attendees about all aspects of nonprofit technology. He is excited to share insights in this nonprofit IT expert round table.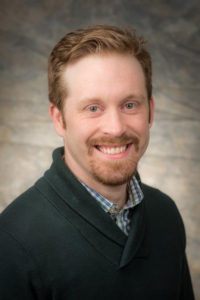 As the Chief Technology Officer at Community IT, Matthew Eshleman is responsible for shaping Community IT's strategy in assessing and recommending technology solutions to clients. With a deep background in network infrastructure technology he fundamentally understands how secure technology works and interoperates both in the office and in the cloud.
Matt has dual degrees in Computer Science and Computer Information Systems at Eastern Mennonite University and received his MBA from the Carey School of Business at Johns Hopkins University.
Matt is a frequent speaker at NTEN events and has presented at the Inside NGO conference and Non-Profit Risk Management Summit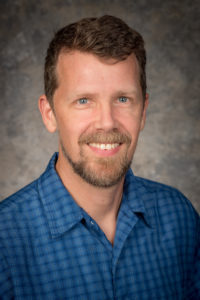 As Director of IT Consulting, Steve Longenecker divides his time at Community IT between project managing client projects and consulting with clients on IT planning. Steve's appreciation for working at Community IT Innovators is rooted in respect for the company's dream and vision, and for the excellent colleagues that the dream and vision attract. Steve is MCSE certified. He has a B.A. in Biology from Earlham College in Richmond, IN and a Masters in the Art of Teaching from Tufts University in Massachusetts.
Sharing expertise in the nonprofit IT expert round table in 2023 –as every January–is always something he looks forward to.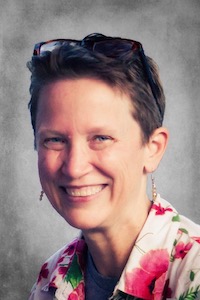 Carolyn Woodard (moderator) is currently head of Marketing at Community IT Innovators. She has served many roles at Community IT, from client to project manager to marketing. With over twenty years of experience in the nonprofit world, including as a nonprofit technology project manager and Director of IT at both large and small organizations, Carolyn knows the frustrations and delights of working with technology professionals, accidental techies, executives, and staff to deliver your organization's mission and keep your IT infrastructure operating. She has a master's degree in Nonprofit Management from Johns Hopkins University and received her undergraduate degree in English Literature from Williams College. She is happy to be moderating this nonprofit IT expert round table webinar.