Transcript below
---
Listen to Podcast
Like podcasts? Find our full archive here or anywhere you listen to podcasts: search Community IT Innovators Nonprofit Technology Topics on Apple, Spotify, Google, Stitcher, Pandora, and more. Or ask your smart speaker.
Community IT Voices: Galen Wenger's New Endeavor, Orchard Stack
In today's interview, Galen Wenger talks about leaving Community IT and our support during this transition, as he takes on a really big and really exciting new endeavor, starting a start-up. This new business developed software for Meals on Wheels and other meal and food delivery nonprofits to manage their kitchen, dietary specifics, routes, volunteers, and mapping.
After volunteering for over a decade and serving on the board of his local Meals on Wheels in Lancaster PA, Galen stepped in to help with a software selection that turned up a real and pressing need for mapping and management tools for local meal delivery nonprofits. Galen Wenger's new endeavor hopes to serve that need with affordable software that is easy to implement. We couldn't be prouder. We will miss you Galen but we know from your work at Community IT that you will put your total effort into everything you do and we know meal-delivery nonprofits will be putting this software to work to deliver on their missions through effective use of IT.
Listen to the podcast to learn about Galen's new company, and hear from Johan Hammerstrom about this successful transition.
At the end of the day, that's what we want for everybody here, that they're doing work that they're excited by and that they find rewarding and fulfilling.

Johan Hammerstrom, CEO
Join us for our series featuring interviews with Community IT employees. In this series, we talk about nonprofit technology career paths, career resources, skills, and certifications. We will also touch on mentoring opportunities as you start out on your career and ways to give back if you are further along. If you are wondering what it is like to work at a place like Community IT, you can learn about it here.
---
Speakers: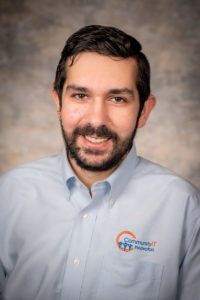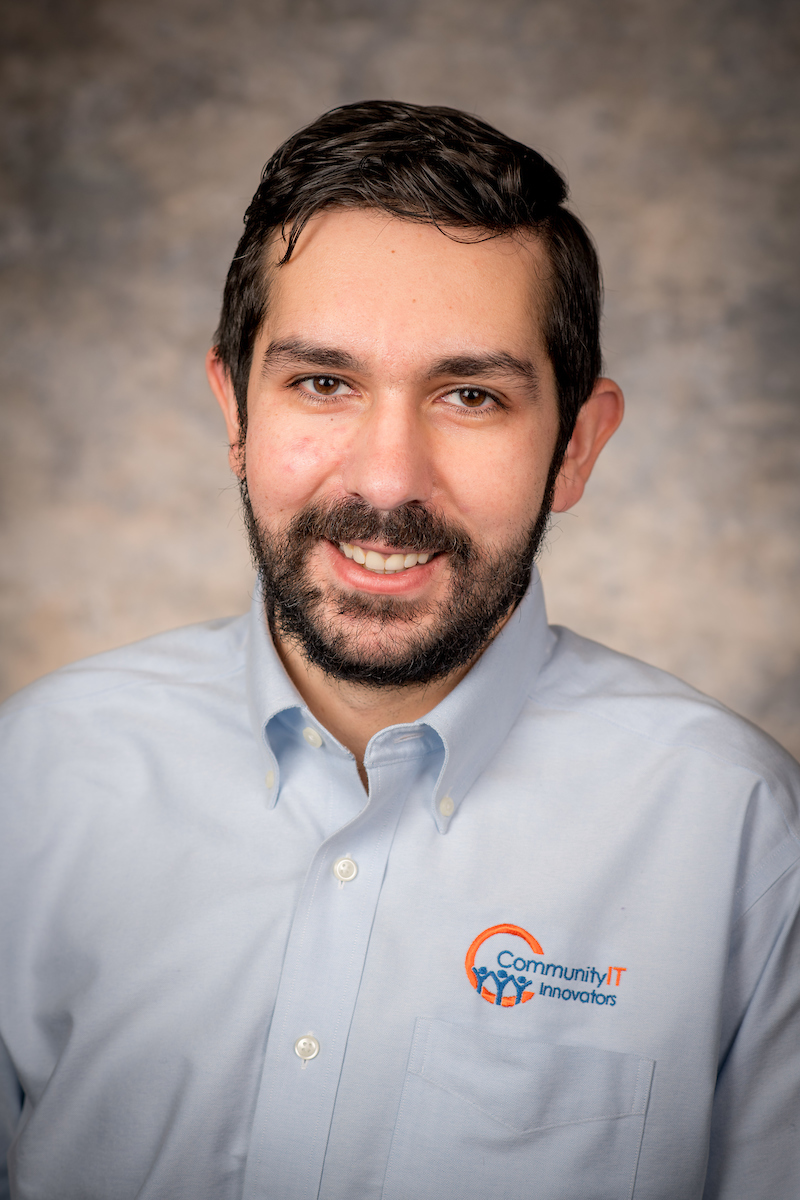 Galen Wenger was the Director of Technology Solutions at Community IT until 2023, specializing in Windows Server administration, workstation lifecycle management, Mac enterprise management, and Google Apps. With a deep background in customer support across a variety of platforms, he brings strong technical knowledge into client engagements, and leads the team providing expertise in nonprofit IT support. His decade of experience interacting with nonprofit clients allows him to develop solutions that fit nonprofit management and budgets.
Galen joined Community IT in April 2009 after two years of providing technical support in a university setting. Galen has a B.A. in Philosophy and Theology from Eastern Mennonite University. He is a Microsoft Certified IT Professional: Enterprise Administrator and Google Apps Certified Deployment Specialist.
Galen lives in Lancaster, PA, where he co-leads an organization encouraging community engagement and spends his free time writing.
Galen's new business is Orchard Stack, which lets you manage your Meals on Wheels operations; endless spreadsheets not required.
---
Transcript Community IT Voices Galen Wenger
Carolyn Woodard: Welcome to Community IT Innovators' Voices series. My name is Carolyn Woodard. I'm the Outreach and Marketing Director for Community IT. And today I'd like to introduce Galen Wenger, who is actually leaving Community IT for an interesting and exciting new venture supplying IT support to Meals on Wheels and other food delivery nonprofits through a new company and software that he has developed. So I'll let Galen tell you about the new company.
Galen Wenger: My name is Galen Wenger. I was the Director of Technology Solutions at Community IT Innovators. I've worked at Community IT for over 13 and a half years. Orchard Stack started about seven years ago. I was on the board of the local Meals and Wheels program here in Lancaster, Pennsylvania, and they were using a very old custom database to manage their routes and deliveries.
The Meals on Wheels program delivers hot, nutritious meals to seniors and other folks who aren't able to prepare their own nutritious meals on a daily basis. And so just like UPS or FedEx, they have to have multiple delivery routes and volunteers that are driving around to all these different locations to make their deliveries.
And while I was on the board, we identified that the software solution they were using to manage this was not up to the task. And we looked around at the other available options, didn't see anything that was really a good fit, and we decided that I would instead write a solution. Fast forward seven years, that solution has grown quite a bit.
It's now used by a couple other organizations and it manages
their clients
all the delivery routes with mapping integration
the menus
whether somebody has a particular dietary preference or need that they should not receive a certain item.
the billing, whether that's for billing the client directly, billing a county or government program, or billing some other third-party payer. We see a lot of different billing solutions in the Meals on Wheels environment.
As an organization, we've considered over the past couple years, what should we do with this program? And as we looked around, we saw even more need than seven years ago.
With the pandemic, Meals on Wheels, but also others providing food boxes in general, needs have shifted from a pickup distribution model to making deliveries. And while the pandemic pressures have subsided thankfully, a lot of organizations have found that that's actually still a better way to go about it. Deliver food directly to the folks who need it, as opposed to asking them who maybe don't have reliable transportation, have trouble lifting objects, to come in and pick up food, we can deliver directly to them.
And so after some years of deliberation, I've decided to leave Community IT and move forward with a business that will provide this software to primarily Meals on Wheels organizations, but really any social services organization that needs to manage deliveries to the home.
There are thousands of Meals on Wheels organizations in the United States. Many of them are small, some of them very large. But a surprising number of them, especially on the smaller side, are still using spreadsheets or maybe a 20-year-old custom database to manage this critical operation. And when I think about the needs that we have in our country around nutrition, but also isolation and check-ins for seniors and having that social touch, I'm very excited to be some part of the Meals on Wheels community that's helping bring that connection to folks. Organizations who are interested in Orchard Stack can find out more on our website, orchardstack.com and can also request a demo there.
Carolyn Woodard: Thank you, Galen. Now I'd like to turn it over to Community IT CEO Johan Hammerstrom and share the internal announcement about the way Community IT was able to support Galen as he turned his side gig into his main gig.
Johan Hammerstrom: My name is Johan Hammerstrom, and I'm the CEO at Community IT Innovators. And I just wanted to announce that after 13 years at Community IT, Galen has decided to move on. He's going to be moving on from Community IT at the end of the year. Galen joined Community IT 13 years ago. He's contributed an immense amount to the company over the last 13 years, and we're certainly going to find ways to honor and recognize him before he goes.
But we just wanted to say a little bit more about where he's moving on to. So as you all know, Galen's been deeply involved in building out many of the tools that we use to provide service to our customers, particularly the Ncentral and other centralized services platforms.
As part of that work, he started getting more and more into first scripting and then full-fledged coding, and then started to do some additional work in his spare time on a volunteer basis developing a system for a nonprofit organization. He really got into that work and basically wants to pursue that as a new opportunity, and we're very excited for Galen. It's an exciting opportunity. Obviously, we're going to miss him a lot, but I wanted to give you a few minutes, Galen, if you want to say anything about your departure and specifically just share a little bit more about the venture that you're going to be pursuing, which is very exciting.
Galen Wenger: Sure. Well, thank you Johan, and I want to say it's very bittersweet to be leaving. I have a lot of good friends and colleagues and mentors here at Community IT, and I've really valued the 13.5 years that I've been here.
So in terms of what I'm moving on towards next, about six years ago, the local Meals on Wheels organization here in Lancaster, Pennsylvania, were using a very old FileMaker database to manage their deliveries and operations. It had been designed by a gentleman who was now in his upper 70s and very much wanting to retire from this ongoing maintenance. Meals on Wheels, if you aren't familiar with those organizations, they provide home delivery of meals to mostly seniors, but folks who are homebound or maybe aren't able to provide or make nutritious meals.
We looked around for good options to transition to another software platform. We did not find any. And so I ended up developing one. It's a Python based web app posted in Azure, and we've maintained it for about six years now and for the past couple of years, there's been an open question of what to do with it.
As I think everyone here knows, software doesn't age well. It either continues to grow or it declines and falls into obsolescence, and we had to decide which direction we were going to go. In the past year or so, we've done a little bit of reviewing the market, market research and found that things hadn't changed a whole lot in the past six years since we last looked around for software.
And we think there's an opportunity there to make a business and also hopefully help people in the common good.
It's been among the most interesting technical work and has also been really valuable to me knowing that some software I wrote has been used to help feed hundreds of people every day, and hopefully now more than that.
I'm very appreciative of the leadership at Community IT. Particularly Johan and Matt are helping carve out an extended transition that provides me some stability and also allows us to transition the work I've been doing at Community IT more gradually. So I'm working 30 hours a week through the end of the year, and then I'll be doing some consulting for Community IT, thereafter.
Also, I want to thank the Centralized Services team. It's been a year of growth and transition on the Centralized Services team, and that's obviously going to continue or maybe even accelerate a little bit as I transition out. So, very appreciative of those folks and everyone that I've been able to work with and will continue to work with here for the next little while.
Johan Hammerstrom: Thank you so much, Galen. And I just want to say I really appreciate how you've handled this transition and you've shown a lot of ownership throughout and responsibility for the systems that you've built here. And you've remained committed to those and to the rest of us, and the work that we're all doing here at Community IT. So I'm really sorry to see you go, but I'm also at the same time, really excited for this new opportunity that you have.
At the end of the day, that's what we want for everybody here, that they're doing work that they're excited by, and that they find rewarding and fulfilling. So thank you again for all your service and we will have more opportunities to say goodbye to you.
Galen Wenger: Well, thank you, Johan. Organizations who are interested in finding out more about Orchard Stack can find out more on our website orchardstack.com and can also request a demo there. Demos usually take 30 or 60 minutes depending on how in depth we need to go.
Also, happy to just have a quick 30-minute phone call with the organization to find out if Orchard Stack could be a good fit for your organization. In general, we work well with organizations that have complex billing needs, multiple payers, where they may have a need for more streamlined management of their routing and mapping solutions, or where they may be running their own kitchen and need to be able to manage their menus and dietary preferences.
So again, the website, orchardstack.com or you can reach out to me directly galen at orchardstack.com.
---
We hope you enjoyed this Community IT Voices Galen Wenger interview about his new endeavor, Orchard Stack. Community IT is the right place for you if you find fulfillment in helping others succeed and love mastering new technologies.
Our employees stay and grow with us, and over half of our staff have been with us for over a decade. Community IT is an employee-owned company with a positive, sustainable workplace that promotes professional development and a healthy work/life balance. We have been 100% employee-owned since 2012. Check out careers with us here.