Transcript below
View Video
Subscribe to our Youtube Channel here
Listen to Podcast
Like podcasts? Find our full archive here or anywhere you listen to podcasts: search Community IT Innovators Nonprofit Technology Topics on Apple, Spotify, Google, Stitcher, Pandora, and more. Or ask your smart speaker.
Community IT Voices: Pat Sprehe, Director of Information Systems and Technology
Join us for our series featuring interviews with Community IT employees. In this series, we talk about nonprofit technology career paths, career resources, skills, and certifications. We will also touch on mentoring opportunities as you start out on your career and ways to give back if you are further along. If you are wondering what it is like to work at a place like Community IT, you can learn about it here.
In today's interview, Carolyn talks with Pat Sprehe, who recently was promoted from managing the IT Business Manager team to Director of the internal Information Systems and Technology at Community IT. This is a new position and an example of the ways at Community IT if you see a need, there's a lot of flexibility to create a role.
Pat has worked his way up at Community IT over 13 years and his career is one of increasing responsibility and new opportunities. As a former IT Business Manager, Pat also touches in this interview on that role of strategic planner, IT consultant, and tech expert rolled into one. ITBMs help clients be forward-looking, and act as a vendor-agnostic, trusted advisors with deep knowledge of the nonprofit IT software and platforms available.
"…you need to have both technical skills and you need to have people skills… You need to be able to have a high-level, holistic view of technology and then be able to talk about it, to describe it to people who are not technical. And that just comes with a lot of experience of interacting with people and constantly working on learning how to talk to people about technology."

Pat Sprehe, Director of Information Systems and Technology
---
Speakers: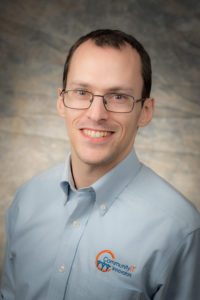 Patrick Sprehe is now Director of Information Systems and Technology, after serving as the IT Business Manager Team Lead. As that team lead he managed the team that guides our clients' IT roadmaps and provides help with overcoming nonprofit technology challenges.
Patrick brings a deep knowledge of technical support, an interest in new technology uses at nonprofits, and experience implementing and maintaining established platforms and systems for large and mid-sized nonprofit clients to his role as Director of Information Systems and Technology at Community IT.
Patrick joined Community IT in 2010 and has provided technical support to a variety of clients on a variety of issues. His capable approach helps the ITBM team tackle strategic planning with clients with calm expertise.
Patrick graduated from University of Maryland, University College with a B.S. in Information Technology. Patrick is also a certified BRM (Business Relationship Management) Professional.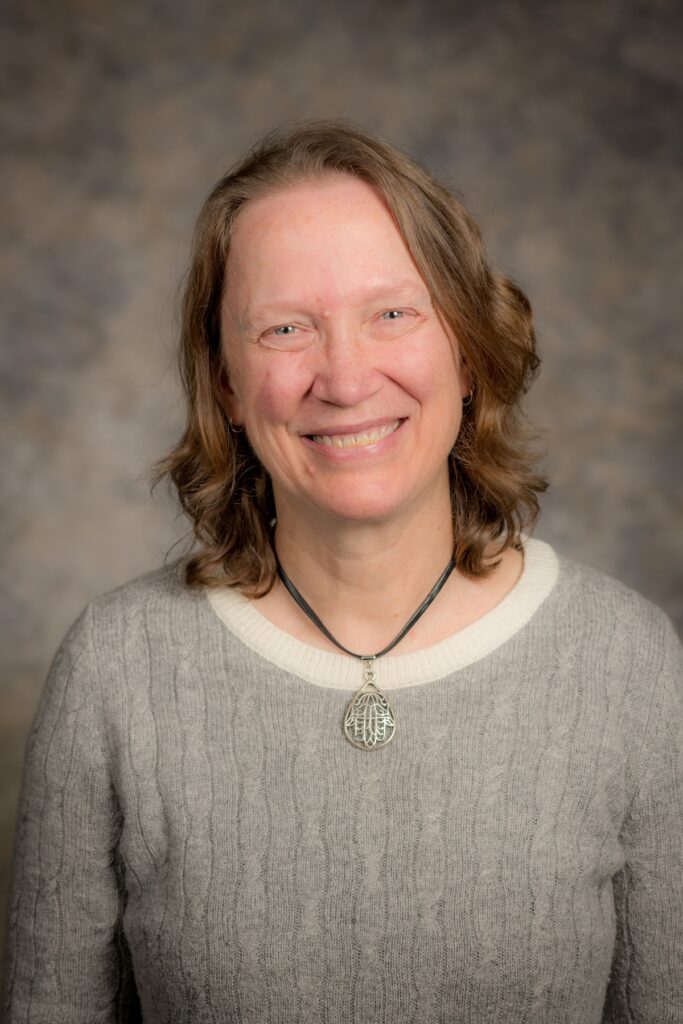 Carolyn Woodard has served many roles at Community IT Innovators, from client to project manager to marketing. With over twenty years of experience in the nonprofit world and marketing, including as a nonprofit technology project manager and Director of IT, Carolyn knows the frustrations and delights of working with technology professionals, accidental techies, executives, and staff to deliver your organization's mission and keep your IT infrastructure operating.
Carolyn is excited to help manage Marketing at Community IT Innovators and is always looking for new ways to tell stories and reach people. She has a master's degree in Nonprofit Management from Johns Hopkins University and received her undergraduate degree in English Literature from Williams College. She thinks the best thing about being with Community IT Innovators is the people.
---
Transcript
Carolyn Woodard: Welcome to Community IT Innovators' Voices Interview series. My name is Carolyn Woodard and I'm the Communications and Outreach Director for Community IT.
Today I'm so happy to be talking with Pat Sprehe, who is going to tell us a little bit more about his new position at Community IT. So Pat, would you like to introduce yourself? What is your title?
Director of Information Systems and Technology
Pat Sprehe: Yes, I'm Pat Sprehe. My title is Director of Information Systems and Technology. So I'm essentially the internal IT Director here at Community IT.
Carolyn Woodard: And what was your position before?
Pat Sprehe: Before becoming the Director of IST, I was the Business IT Manager Team Lead. Although, I think it's now called the Business IT Manager position.
Carolyn Woodard: This is a new position, the internal IT position. Did you ask to do it or did they ask you to do it?
Pat Sprehe: I was asked to do it. We're often consulting with clients and making recommendations about how they manage IT.
One of the frequent recommendations we make for a mid to large size client is that they need an internal IT director or somebody to own IT internally. And making this recommendation, we kind of realized, well, we should be following our own advice.
We need somebody to manage our internal IT. And the position was offered to me since the IT business manager team role is to do that consulting for external clients. And so, they decided to have one of us do it internally.
Carolyn Woodard: That really makes sense. Are there skills from being the IT business manager team lead that you bring over to doing the internal management?
Pat Sprehe: Yeah, it's a lot of the same stuff. It's less about the actual technology and more about the policy and the process, where technology meets people. The big difference is that now instead of telling others what they should be doing, I actually have to do the work. And so, there's a lot more work to be done.
Carolyn Woodard:
What do you do on a typical business day?
Or is there a typical day?
Pat Sprehe: There's two types of days, I guess.
One is a day that has a lot of meetings and a lot of chatting with people, which is great. I like to chat with my colleagues.
The other is that I've got a lot of open time. And so I spend a lot of that time updating policies that we haven't updated the written versions in a long while, some on a lot of processes. Most of the processes are internal, new staff onboarding process, equipment policy. Some of it is more external, like service development process, but that's my typical day.
And then, between that, there's of course emails, there's troubleshooting issues for people and responding to questions that people have.
Carolyn Woodard: I know one of our services for clients is the help desk. It's a very important service. To my understanding, we didn't really have an internal help desk until now.
How did you go about creating an internal help desk?
Pat Sprehe: To some degree, we have had a very minimal help desk. Fortunately, a lot of our colleagues at Community IT are IT people, and so they tend to resolve their own problems. Mostly it was just taking the ticketing platform that we already have, ConnectWise, and adding what they call a new board to it. So any tickets sent to our internal help desk email address will go to that board. I'll see it immediately. I usually respond pretty quickly. Otherwise, I will assign it to somebody to follow up on our internal IT team.
Carolyn Woodard: That makes sense. And I'm only asking because I know I probably am one of your largest users of the help desk, so.
Pat Sprehe: Yeah, well, even then, you submit a ticket maybe once every other week, maybe once a month. You probably are one of our largest users; it just doesn't get a whole lot of use. I'd like to keep it that way.
Carolyn Woodard: Exactly, exactly.
So to switch gears a little bit, I'd like to ask you more about your tech background. Do you remember when you applied to Community IT? I know you've been here for a while.
What made you want to apply to Community IT?
Pat Sprehe: Yes, so I had been kind of putting around a bit in my 20s, but I knew I wanted to get into IT. I applied for a job and I got a job working at what was then one of Community IT's clients as kind of a desktop admin.
That got me beyond some basic training and A plus and some basic certifications. That got me hands-on experience and working with things like Active Directory and then Microsoft Exchange and Windows 7 and all that kind of stuff. They were a Community IT client, so I got to know Community IT, got to know some of the people working at Community IT.
So, when I felt like I had learned everything I could and made as much difference as I could there, I applied to Community IT. I got a job at Community IT as a network admin, so I was going on-site to one client and then another client. Back then, it was much more common to have on-site IT support, and so we had clients that had on-site coverage all week.
I was at one or two of those clients, so besides getting more experience and learning more things, not just IT, I was learning the processes of how we manage tickets and how we interact with users and clients, and that kind of thing.
I also completed my bachelors in IT, got a couple of additional certifications, and I was then promoted to engineer. That was just as we were introducing a new position called Network Manager, which would eventually evolve into IT Business Manager, which is kind of the virtual IT director or IT consultant for our clients.
What is an IT Business Manager/ITBM?
Carolyn Woodard: And can you tell me a little bit more about that role? I know it's something that's unique to Community IT and that IT Business Managers are positioned to ask questions and understand the client's strategic needs and also make suggestions, right? So how IT can better fit what the client is trying to do.
Pat Sprehe: Yeah, very much in vogue among MSPs is this virtual CIO role and the idea is that a virtual CIO goes to a client and says, well, here's what your IT is right now, here's our recommendations, here's the things you need to fix and the things you need to improve and so on and so forth. Hopefully the client signs off on those and then the vCIO disappears for another six months until they show up again and repeat.
That's not how we work with our clients. We are much more engaged with our clients. And so I tend to think of the IT Business Manager role as more of a virtual IT director. So, you're meeting regularly with the clients. You're there to provide guidance.
We certainly want clients to adopt certain best practices like MFA. The IT Business Manager, the ITBM, is talking through these recommendations with clients and explaining them, helping them plan for them, helping them implement them.
But then we're also available just if they have a question. A while back, everybody was talking about VPNs, virtual private networks, for accessing the internet. And so we got a lot of questions about, do we need these? All of our staff are remote, should we have these? Short answer was no.
It's having those kinds of discussions, being a resource for the client to reach out to and for us to guide them, as well as act as their voice at Community IT. If they're talking to our help desk and getting something resolved, we can interface with the help desk on their behalf.
Carolyn Woodard: Can you talk a little bit about job qualifications for the ITBM role and things that you need to know? It sounds like in your career you started as the admin and worked your way up and also were able to understand the strategy.
If somebody wanted to apply to become an ITBM, what kind of background is a good background to have?
Pat Sprehe: It's a tricky one because you need to have both technical skills and you need to have people skills.
One thing we look at is a base level of technical knowledge because you do need to be able to talk to clients about things like Microsoft 365, the differences between the Microsoft 365 EM plus S licensing and the E3 licensing and the business premium licensing and that kind of thing. You need to understand Autopilot and Intune. You don't have to actually be able to do it. I don't think I could actually do an Autopilot implementation, but I need to know enough about it so that I can talk about it intelligently to the client and answer their questions.
Beyond that, you also have to have a good understanding of policies and processes that a client would want in place. Frequently, if there's an issue that I'm involved in, it's not a technical troubleshooting issue. It's not that there's something that needs to be fixed because they have a help desk for that. It's that the client is trying to do something and they are misunderstanding, or we are misunderstanding, a step in the process to get that done.
And so, I'm also often stepping in and either documenting or helping to educate the client on how this process is supposed to work or helping them to develop the process or policy around it.
And so, you need to be able to have a high-level, holistic view of technology and then be able to talk about it, to describe it to people who are not technical.
And that just comes with a lot of experience of interacting with people and constantly working on learning how to talk to people about technology. A lot of metaphors, a lot of analogies. And then also you learn to identify the key points of the technology that you want to talk about with the client versus digging very deep into the weeds.
So if we're talking about Autopilot, I'm not going to go into all of the different features and the settings in Autopilot. I'm going to talk about how it's a very low-touch laptop deployment. Dell sends you a laptop and it's already been enrolled in Autopilot, into your Office 365 tenant. The user just logs on with their credentials and they're up and running and everything is automatically deployed onto their computer. Keeping a very high level, hitting the points that the client really needs to know about that makes it useful for the client, that's useful knowledge so the client can make a decision.
Carolyn Woodard: And that's a great way to put it. The client still needs to make the decision, but it's our job to give them enough information so they can make an informed decision about technology, which they may not be an expert in. That's where we have the expertise. So I love that way of explaining it.
Were you always interested in technology?
Did you start very young? Or did you make a career change later? How did that happen?
Pat Sprehe: I was always interested in technology. Growing up, we had a computer, which was still brand new when I was a kid. I'm old enough that I remember the big floppy disks that you would have to put into a computer to play games. I remember not having internet and then having dial up. But even back then, we had a computer. We were one of the only families on the block that had a computer. So yeah, I'd always been fairly technical growing up.
And then, there came a point where I wasn't sure what I wanted to do, and I was at a decision point in college, trying to figure out, did I want to go into computing, or did I want to go into maybe accounting? There seemed to be a lot of good ideas. Psychology was one of them. I was given some advice which was, like it, or you can try something else. So I said, well, I like IT. I'm going to get into IT.
At the time, I was actually working in child care. I was working in before and after school care, which was also really good because kids can be very frustrating. A lot of fun, but frustrating. And so I went from there to that client of Community IT, then from there to Community IT.
What does Community IT do?
Carolyn Woodard: So when you meet people and they want to know what you do, how do you explain your job now, your new role? And also what Community IT does? Do you have an elevator speech?
Pat Sprehe: Yeah, I say that I work for Community IT. We're a managed service provider. We do IT support for nonprofits across the US, and I am the internal IT Director at Community IT. It's a very short, condensed version.
Carolyn Woodard: And then if people want to know more about what being an internal IT Director is, you've found your people.
Pat Sprehe: Yeah, I talk about how we have a lot of different tools that we use for delivering service to our clients. And then we also have a lot of internal tools that people use for office productivity. And that my job is to own all of the tools and own the holistic vision for the usage of these tools. And so, I work on not only keeping them up, but making sure that staff have the correct tools, have the correct permissions for everything and the correct equipment. So, I also "own" the hardware and the computers that we use, as well.
Carolyn Woodard: At many of our clients, the primary contacts are also in that role, so I'm sure that's very, very helpful.
Well, thank you so much, Pat, for your time today. I really appreciate being able to talk to you about all of this and just it's been a delight.
Pat Sprehe: Thank you. My pleasure.
---
We hope you enjoyed this Community IT Voices interview with Pat Sprehe, Director of Information Systems and Technology. Community IT is the right place for you if you find fulfillment in helping others succeed and want to work for a company that serves nonprofits.
Our employees stay and grow with us, and over half of our staff have been with us for over a decade. Community IT is an employee-owned company with a positive, sustainable workplace that promotes professional development and a healthy work/life balance. We have been 100% employee-owned since 2012. Check out careers with us here.