Transcript below
---
View Video
Listen to Podcast
Like podcasts? Find our full archive here or anywhere you listen to podcasts: search Community IT Innovators Nonprofit Technology Topics on Apple, Spotify, Google, Stitcher, Pandora, and more. Or ask your smart speaker.
Community IT Voices: Sarah Wolfe, Sales Manager
Join us for a new series featuring interviews with Community IT employees. In this series, we will talk about nonprofit technology career paths, career resources, skills, and certifications. We will also touch on mentoring opportunities as you start out on your career and ways to give back if you are further along.
In today's interview, Carolyn talks with Sarah Wolfe, previously our Account Associate, who just celebrated her third year anniversary with Community IT. Sarah is a client wrangler for Community IT. She does non-technical account management and customer service work and handles sales inquiries. She makes sure that people understand the agreements that they have with Community IT, makes sure that the processes are working right, and connects people with the solutions that they need if they're having trouble.

Sarah discusses the challenges of being a woman in IT, where to go for mentoring, and what experiences she would advise a high school student interested in IT sales or account management to pursue.
Since this interview, Sarah has been promoted to Sales Manager. Congratulations Sarah!
---
Speakers: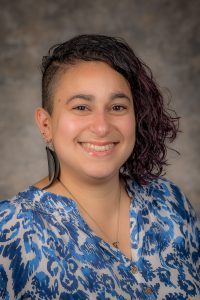 A DC Area native, Sarah Wolfe joined Community IT Innovators in March 2018. As the Sales Manager she is responsible for ensuring our partner organizations are receiving the right combination of IT support services to meet their organizational needs and goals.
Prior to joining Community IT, Sarah was a science teacher at various schools in Maryland. She attended Oberlin College in Ohio, graduating in 2008 with a Bachelor of Arts in Biology, and took classes at UMCP as part of the MSMaRT program from 2010 to 2011 for her teaching certification. In her free time, Sarah enjoys gardening, rock climbing, and curling up with her menagerie to read a good book or science blog.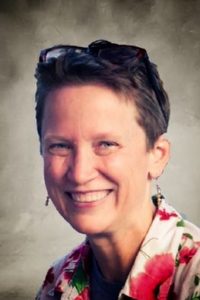 Carolyn Woodard has served many roles at Community IT Innovators, from client to project manager to marketing. With over twenty years of experience in the nonprofit world and marketing, including as a nonprofit technology project manager and Director of IT, Carolyn knows the frustrations and delights of working with technology professionals, accidental techies, executives, and staff to deliver your organization's mission, keep your IT infrastructure operating, and your website live.
Carolyn is excited to help manage Marketing at Community IT Innovators and is always looking for new ways to tell stories and reach people. She has a master's degree in Nonprofit Management from Johns Hopkins University and received her undergraduate degree in English Literature from Williams College. She thinks the best thing about being with Community IT Innovators is the people.
---
Transcript: Community IT Voices: Sarah Wolfe
Carolyn: My name is Carolyn and I am interviewing Sarah Wolfe with Community IT. Could you tell me your title and the years that you been at Community IT?
Sarah Wolfe: I am the Account Associate at Community IT, and I joined in March, 2018. So, we are about to come up on my [third work] anniversary.
Carolyn: What are your responsibilities? And when people ask you what you do, what do you say?
Sarah Wolfe: I tend to say that I am a client wrangler for Community IT. As an Accounts Associate, I do non-technical account management and customer service work and I also do sales inquiries. A lot of it is making sure that people understand the agreements that they have with us, making sure that our processes are working right, and connecting people with the solutions that they need if they're having trouble.
Carolyn: That sounds like about what you do on a typical day. What are the best things about your job at Community IT?
Sarah Wolfe: I think that the best thing about my job is that every day is a little different and I'm in a position where I really do get to know everybody at the company, and I get to know a bunch of the primary contacts at our clients.
I also really enjoy the sales process, having people come to us saying "We have this IT problem, can you help?" And saying "absolutely, let's take all of those IT troubles, we'll take them for you." We'll make sure that you get the systems you need, so you can worry about whatever the actual job title at your work is, or whatever you want to focus on. Because, that's one of the things we see a lot is, the chief operating person who's says, "Well, like I don't know anything about IT, but I'm supposed to be in charge of all this stuff," and I can say "I got you."
Carolyn: Right, so, great be able to be so reassuring. My next question is, what's something about your job that we probably don't know, that you'd like others to know?
Sarah Wolfe: There's a lot of data crunching actually, specifically on the account management end. I do a lot of the background invoicing checks and keep track of our customer satisfaction, reports and metrics and pulling reports around that kind of stuff. Which is really fun. I'm not somebody who considers myself like a super math person, but getting to dig down into the patterns that you see in how responses go, or what problems are coming up and how people are responding to them; it's a lot of fun.
Carolyn: That is totally something I would not have thought, because when you think "account management," you think you're on the phone all day with all of the clients, but that's really interesting.
I want to take you back a little bit and ask, why did you apply to Community IT and what was it about Community IT that inspired you to put your resume in?
Sarah Wolfe: So, I was actually a teacher before this. I was working at a small private school run by a charity and in the best possible way our funding ran out, because we did not have enough students or enough students that required the specialized support that we were giving. Their actual community schools had gotten their act together, which was great, but that meant that I was out of a job come December, 2017. I'd been a teacher at various different schools, middle school and high school, for 10 years around the Maryland area, and had worked at a Nature Education Center. I had come back to teaching, but then realized, you know what, I think this is the signal that maybe I should find another career, because the idea of jumping in mid-year at a school – you know what, I think it's time.
And I actually had a friend, a very good friend who was working here and had been raving about Community IT for years, years, and years, and kept on saying "we have a job opening, do you want to apply?" I'd say no, I'm happy here, and then finally he said "hey, we have got a job opening for an Account Associate. I know you're looking, please come be my coworker. We're really awesome." He had already told me all about the ESOP, the fact that we're employee owners and that we work for nonprofits.
When you're a teacher, that's a very civil-servant-oriented career. That was a huge part of my identity at that point. So, being able to transition to not a school and not a nonprofit but helping all of these people with their really amazing missions [was important to me]. So, this is still a way for me to give back to the community and fulfill that need in myself.
Carolyn: I think there are a lot of people at Community IT who feel that sense of service which can be odd at a for-profit, but it's an employee owned organization [focused on nonprofit clients].
Can you cast your mind back or think about, now that you're almost at your anniversary, do you think that there's something about you that helped you get the job at Community IT, that made you a good fit?
Sarah Wolfe: Thinking back on it and seeing how our community as a staff is so tight knit and very open, I am rather outgoing, and I really enjoy connecting with other people, and as a teacher, I also came in with a bunch of conversation management tools. (For example,) de-escalating, active listening, you make a lot rapid decision-making on your feet as a teacher and so all of those things are good skills to have.
Carolyn: So, hearing about your career path of being a teacher and coming to it that way, I'm interested in this next question which is, if you were talking to someone in high school about what skills and experiences they should work on, to work at a place like Community IT, what would you tell them?
Sarah Wolfe: I think, especially at the high school level, take a class in public speaking. I never did that until after I got out of college and was starting to do teacher certification. Debate would also be a really good idea, because that allows you to categorize and organize your thoughts and present them in a way that creates confidence in presentation. Just becoming organized enough to have the information you need or information that comes up at your fingertips.
Also, I'm going to be frank as a woman, the idea of talking confidently, speaking confidently about something – it's been a challenge to overcome all of that behavioral training that you have growing up. "Don't make a scene," "speak, but don't be overconfident" "end your sentences with an uptick so that it's like questioning," all of that. Do the work to break yourself from those habits.
Find somebody that can mentor you in those things and can model really good behavior for you. At Community IT I'm very happy that we don't have a stereotypical sales approach. A lot of our clients are referred by word of mouth. So, I do not have to do cold calling, which is amazing.
Taking a class [in a field you are interested in], for example getting fundamentals of sales is a good idea just to figure out the proper word choice and phrasing. You gain it with experience, but also finding things to key into and focus on are really good [when you are starting out].
Carolyn: I think that makes a lot of sense. I think I may have already covered this a little bit, but what is one thing that you thought you knew about the job when you started out as an account manager that it turned out you were really wrong about?
Sarah Wolfe: I definitely thought I was going to be on the phone dealing with a lot of questions. Like, I'm confused about this, or oh, I have questions about that; and really spending a lot of time explaining things to people or putting out fires, but our help desk is awesome. I love the service desk. We have some hardcore fans of our help desk analysts. Part of our processes is making sure that we communicate enough ahead of time and do the change management ahead of time. It's really nice to not have to deal with those kinds of issues as often.
Carolyn: That kind of leads directly into my next question, which is, if you had a friend or a colleague at a different organization who was maybe not finding support or not feeling fulfilled in what they were doing, can you talk a little bit about where do you turn for encouragement? How do you find mentors and training that you needed for the nonprofit technology job that you have?
Sarah Wolfe: As hard as it is to do, and as much as people hate doing it, networking, creating professional level contacts is really helpful. Within Community IT, I have people that I'm just a little bit closer to, and so if I'm having an issue with anything, (being able to) reach out to make sure that it's not just you, is really big. Mentors can give you perspective or background on a situation that you find yourself in, that helps clarify what's going on. In terms of finding mentors, if there isn't somebody available in the company that you're working with, finding people in the area that you're in, that you look up to and connecting with them, it's super daunting, but Twitter, LinkedIn, Facebook – reach out to people and they will respond.
I neglected my LinkedIn for years and years as a teacher. In the last six months to a year, I've been trying to make more connections outside of my friend's friends and my work people and I've met some really amazing people that way.
In terms of training, Community IT has been really great. We have partnerships with NTEN and at a couple of the different vendors that we use. Tech Impact has trainings, Channel Partners does trainings. Be part of a membership organization that you can give you discounts on those trainings, as well as honestly, when I thought I needed to learn a little bit more about sales, I just Googled it and I found some pretty good resources. I'm not technical, but our company uses ITIL. So, getting a foundation in that is not a bad idea. That's what I'm considering right now.
Carolyn: Did you have any doubts about joining Community IT? I know you said you had a friend who was just loved it so much, but now that you've worked here, what would you say to someone who was having doubts about nonprofit technology or sales or accounting or anything?
Sarah Wolfe: I am so glad I found myself here.
For somebody joining Community IT I'd say look, if you're looking to just make money and make sales, we're not necessarily the place for you because we're so mission focused and community oriented. But if you're trying to really feel connected with your coworkers and feel devoted to a worthy mission and feel supported in everything that you do, we're really great.
I came from a non-technical background, and I found someplace that has a history and a vibe that welcomes learning and welcomes growth.
There are a lot of people that transitioned into tech by coming to Community IT, and as long as you're really good at critical thinking and analytic skills and learning and being open to learning new things, it's a great field. I hope that answered the question.
Carolyn: I wonder when people ask you what Community IT does, what do you say?
Sarah Wolfe: I say that Community IT helps nonprofits not worry about IT. You know, making sure that they have the tools that they need for their workers to do what they need to do now, but also providing the proactive support, planning, strategic thinking to make sure that there's nothing that catches them off guard, two, three, five years down the road and that's focused on what they need to do.
Carolyn: Thank you so much for your time today, this was just a lovely interview and I really appreciate it.
Sarah Wolfe: Thank you, this was fun.
---
Community IT is the right place for you if you find fulfillment in helping others succeed and love mastering new technologies.
Our employees stay and grow with us, and over half of our staff have been with us for over a decade. Community IT is an employee-owned company with a positive, sustainable workplace that promotes professional development and a healthy work/life balance. We have been 100% employee-owned since 2012. Check out careers with us here.