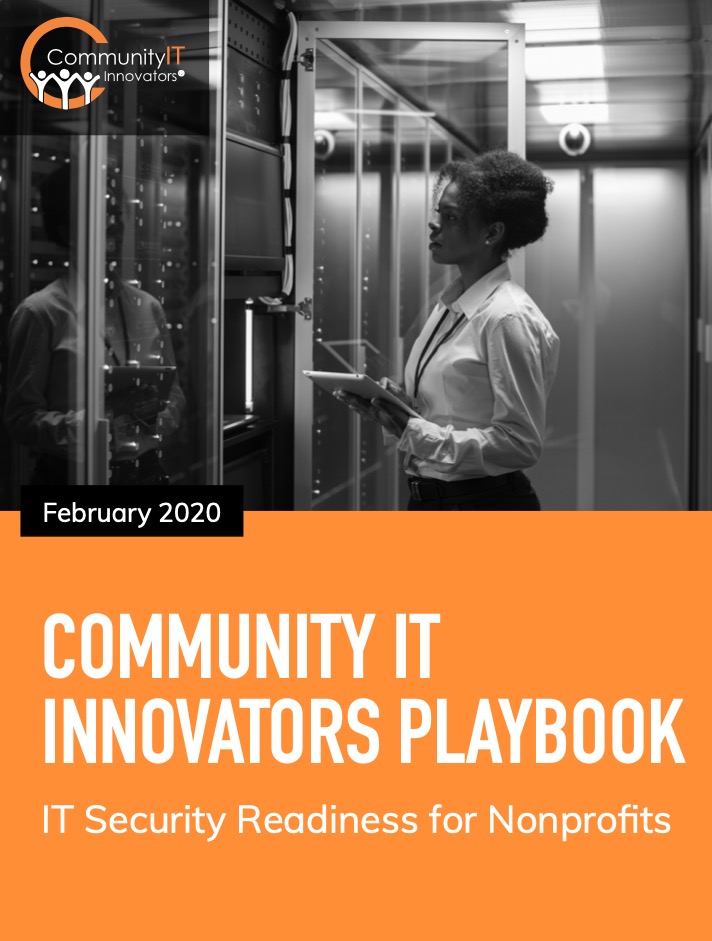 The challenge for a non-profit organization is to develop an appropriate security plan that recognizes the difficulty in managing the security of their data assets, engages their staff with sensible practices as an important line of defense, and keeps costs effective.

Whether hiring a Managed Service Provider (MSP) or using an in-house IT Department, organizations need to establish a good foundation of updated systems, regular backups, good user training including passwords and crisis management, and effective security policies that can evolve with the organization.

These steps represent the Community IT Innovators method to a multi- layered approach to cybersecurity.

Community IT Innovators is pleased to announce the revised Community IT Innovators Playbook: Cybersecurity Readiness for Nonprofits is now available online for viewing and sharing, or we recommend you print double-sided for best paper viewing.
Do you know how exposed your nonprofit or association is to cybersecurity threats?
Do you have a written technology security policy that includes your cybersecurity defensive planning costs and strategy?
Do you need a framework to mobilize your people, process, and technology to counter the daily threats to your organization?
Are you worried that you won't be able to even understand the terminology some consultants use to talk about your cybersecurity risk assessment?

Our goal is to give nonprofits a playbook to organize their response to increasing cybersecurity risks, in language accessible to any nonprofit executive, decision maker, or IT staff who implement security.

Cybersecurity is a critical component of the IT services at any nonprofit organization. Your IT security should work for your organization and not against it; ask your IT Provider, Managed Services Provider (MSP) or IT Department about the checklist provided in this playbook.
Fill out the form below to download your Cybersecurity Readiness for Nonprofits Playbook.
Author: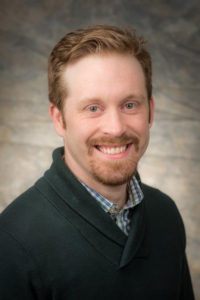 As the Chief Technology Officer at Community IT and our resident cybersecurity expert, Matthew Eshleman is responsible for shaping Community IT's strategy around the technology platforms used by organizations to be secure and productive. With a deep background in network infrastructure, he fundamentally understands how technology works and interoperates both in the office and in the cloud.

Matt joined Community IT as an intern in the summer of 2000 and after finishing his dual degrees in Computer Science and Computer Information Systems at Eastern Mennonite University, he rejoined Community IT as a network administrator in January of 2001. Matt has steadily progressed up at Community IT and while working full time received his MBA from the Carey School of Business at Johns Hopkins University.

Matt is a frequent speaker at NTEN events and has presented at the Inside NGO conference, Non-Profit Risk Management Summit and Credit Builders Alliance Symposium. He is also the session designer and trainer for TechSoup's Digital Security course. He presents updated tips to protect your login credentials throughout the year.

Matt lives in Baltimore MD with his wife, daughter and son. He is a member of the Baltimore Choral Arts Society and on the support committee of the Reservoir Hill House of Peace.