We've focused on supporting nonprofits achieve their mission through the effective use of technology since our founding in 1993. As a result of our deep commitment to the sector, Community IT has developed a robust set of capabilities when it comes to assessing, implementing and managing cybersecurity solutions for nonprofit organizations. Our unique perspective on supporting nonprofits allows us to provide cybersecurity solutions that are aligned with the unique culture and needs of your organization.
Services
---
NIST Security Survey: Not sure where to get started? Our NIST Security Survey is a web based tool that allows you to proactively identify security risks across your organization. You'll get a heatmap report that identifies the most critical areas to address in the NIST areas of Identify, Protect, Detect, Respond and Recover. Preview a sample report

Core Cybersecurity Assessment: Building on the NIST Security Survey, our cybersecurity assessment delves into your network to review settings and configurations and identify design weaknesses. Our assessment looks at your IT policy, security awareness approach along with checks of your devices, network, data, wireless email and website. We include a security scorecard and a detailed set of recommendations designed to provide meaningful security improvements.

Comprehensive Cybersecurity Assessment: Our proven comprehensive cybersecurity assessment is built from the Center for Internet Security's 20 Critical Security Controls (CSC). This assessment provides valuable insight into your existing security posture. We also deliver critical guidance so that you can protect your staff and secure your constituents.

Managed Cybersecurity Services: Superior cyber is rooted in a foundation of IT Policy and bolstered with End User security awareness training. We've developed a range of managed solutions that align the protection against the most common threats facing nonprofit organizations today.

Microsoft EM+S Quickstart: Microsoft has provided 50 free licenses of EM+S for nonprofits We ensure that your organization is taking full advantage of this valuable resource by assisting you implement a range of security features such as multi-factor authentication, auditing and reporting.

IT Budget Evaluation: The current cybersecurity landscape is complex. Organizations often end up with redundant and ineffective solutions. Community IT can help you identify your critical security requirements, review your existing budget, and ensure that you have a cost effective set of security tools and practices.

HIPAA Technical Security Risk Assessment: Organizations that deal with PHI are required to conduct a HIPAA Technical Security Risk Assessment annually to maintain their compliance. Community IT can work with your Compliance Officer to ensure that all security controls are in place and address any unresolved issues
Education
---
Community IT has partnered with TechSoup to provide an on-demand Cybersecurity 101 and 201 IT Security Training. This training provides practical instructions for both individuals and IT Directors.
Resources
---
Contact us (form below) for more resources for your nonprofit. We love talking security and can perform a risk assessment and help you develop your strategic cybersecurity plan.
Cybersecurity Expertise
---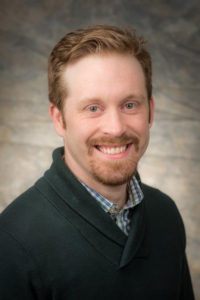 As the Chief Technology Officer at Community IT and our resident cybersecurity expert, Matthew Eshleman is responsible for shaping Community IT's strategy around the technology platforms used by organizations to be secure and productive. With a deep background in network infrastructure, he fundamentally understands how technology works and interoperates both in the office and in the cloud.

Matt joined Community IT as an intern in the summer of 2000 and after finishing his dual degrees in Computer Science and Computer Information Systems at Eastern Mennonite University, he rejoined Community IT as a network administrator in January of 2001. Matt has steadily progressed up at Community IT and while working full time received his MBA from the Carey School of Business at Johns Hopkins University.

Matt is a frequent speaker at NTEN events and has presented at the Inside NGO conference, Non-Profit Risk Management Summit and Credit Builders Alliance Symposium. He is also the session designer and trainer for TechSoup's Digital Security course.