Transcript coming soon!
---
View Video
Listen to Podcast
Like podcasts? Find our full archive here or anywhere you listen to podcasts: search Community IT Innovators Nonprofit Technology Topics on Apple, Spotify, Google, Stitcher, Pandora, and more. Or ask your smart speaker.
View or Download Slides
Download the slides: 2021 Nonprofit Cybersecurity Incident Report
2021 Nonprofit Cybersecurity Incident Report
Join CTO and Nonprofit Cybersecurity expert Matthew Eshleman as he walks through the third annual Community IT Nonprofit Cybersecurity Incident Report.
This report looks at the different types of attacks that occur at small and mid-sized nonprofit organizations. Is your nonprofit prepared?
Matt also shares advice on security improvements that provide protection against the most common attacks. Learn the role of leadership in placing a value on cybersecurity preparedness for your nonprofit and the long term planning that should accompany your immediate assessment of your security risk.
Matt touches on vendor hacks from 2020 including Blackbaud and SolarWinds and discusses steps your nonprofit should take to understand your risk level.
Learn about real cyberattacks on nonprofit organizations and how they responded to these attempted hacks. Matt gives you the tools you need to protect your organization and staff from cybercrimes.

Many of these tips you can put in place quickly and train your staff on immediately.
---
Presenter: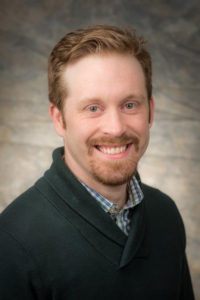 As the Chief Technology Officer at Community IT and our resident cybersecurity expert, Matthew Eshleman is responsible for shaping Community IT's strategy around the technology platforms used by organizations to be secure and productive. With a deep background in network infrastructure, he fundamentally understands how technology works and interoperates both in the office and in the cloud.
Matt joined Community IT as an intern in the summer of 2000 and after finishing his dual degrees in Computer Science and Computer Information Systems at Eastern Mennonite University, he rejoined Community IT as a network administrator in January of 2001. Matt has steadily progressed up at Community IT and while working full time received his MBA from the Carey School of Business at Johns Hopkins University.
Matt is a frequent speaker at NTEN events and has presented at the Inside NGO conference, Non-Profit Risk Management Summit and Credit Builders Alliance Symposium. He is also the session designer and trainer for TechSoup's Digital Security course. He presents updated tips to protect your login credentials throughout the year.
Matt is excited to present this 2021 nonprofit cybersecurity incident report.