Transcript coming soon!
View Video
Subscribe to our Youtube Channel here
Listen to Podcast
Pt 1 Pt 2
Like podcasts? Find our full archive here or anywhere you listen to podcasts: search Community IT Innovators Nonprofit Technology Topics on Apple, Spotify, Google, Stitcher, Pandora, and more. Or ask your smart speaker.
How secure is your organization?
Join Community IT CTO Matt Eshleman in a new webinar that will explore risk assessment and cybersecurity preparedness options. Community IT released a self-assessment quiz that will give you documentation of your cybersecurity readiness.
Many nonprofits are building cybersecurity policies from the ground up.
Your nonprofit may not have a good idea of where your weaknesses lie, or where to invest your cybersecurity budget wisely. You may not have an executive level role responsible for cybersecurity, or adequate and frequent staff training.
For more details, you can download our free Cybersecurity Readiness for Nonprofits Playbook that will help you build the foundation on which you can begin to optimize and then be proactive about your security approach.
The Playbook is complementary to this self-quiz, and both are free.
As with all our presentations, this webinar on cybersecurity self assessment is appropriate for an audience of varied IT experience.
Community IT is proudly vendor-agnostic and our webinars cover a range of topics and discussions. Webinars are never a sales pitch, always a way to share our knowledge with our community.
---
Presenter: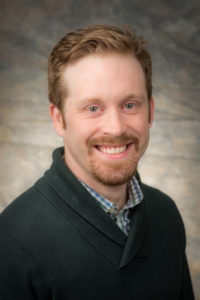 As the Chief Technology Officer at Community IT and our resident cybersecurity expert, Matthew Eshleman is responsible for shaping Community IT's strategy around the technology platforms used by organizations to be secure and productive. With a deep background in network infrastructure, he fundamentally understands how technology works and interoperates both in the office and in the cloud.
Matt holds dual degrees in Computer Science and Computer Information Systems at Eastern Mennonite University, and an MBA from the Carey School of Business at Johns Hopkins University.
Matt is a frequent speaker at NTEN events and has presented at the Inside NGO conference, Non-Profit Risk Management Summit and Credit Builders Alliance Symposium. He is also the session designer and trainer for TechSoup's Digital Security course. He enjoyed presenting this new webinar on cybersecurity self-assessment as an additional resource to our nonprofit IT community.
Transcript coming soon!