Transcript Coming Soon!
---
View Video
Listen to Podcast
Like podcasts? Find our full archive here or anywhere you listen to podcasts: search Community IT Innovators Nonprofit Technology Topics on Apple, Spotify, Google, Stitcher, Pandora, and more.
View or Download Slides
Download the slides here: Cybersecurity Training for Nonprofits
Cybersecurity Training for Nonprofits: Your Staff Are Your Best Defense
Community IT presents a discussion of basic IT cybersecurity training for nonprofits' end users. Learn about common threats and the best techniques for dealing with them. Learn how to balance convenience and security for your staff, so they can follow best practices and be your best defense against hackers and cybercrime.
Lots of organizations are rethinking working from home, secure collaboration on slack and zoom, and security on home devices. And as we have seen an uptick on ransomware and phishing schemes, some organizations have rushed to tighten up your security measures.
Make your security too rigorous, miscommunicate your objectives, or skimp on training, and your staff will soon be working around your measures, opening your organization back up to the cybersecurity risks you were trying to avoid.
Cybersecurity begins with good training.
In this webinar, Community IT Innovators' Cybersecurity expert Matt Eshleman walks you through a typical staff training, explaining what must be included, how to approach building a team ethos, and how often to update/mandate your training and work with HR.
Do you need specialized security training for certain roles?
Do your executives support and participate in security training?
Where do your greatest cybersecurity risks lie?
How do you document your training?
What apps can make training easier?
Matt has worked over the years with many of our clients to implement cybersecurity, and always emphasizes the importance of staff training as the first line of defense. This webinar incorporates material and best practice advice from recent cybersecurity trainings.
We know our nonprofits will be called on over the next few years to provide more support to our communities than ever before. Put your best foot forward now with cybersecurity training updates that protect your nonprofit, build your team, and allow you to focus on your mission.
As with all our webinars, this presentation is appropriate for an audience of varied IT experience.
Presenter: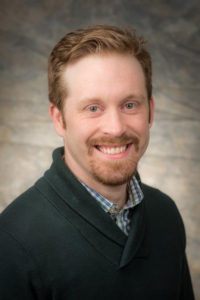 As the Chief Technology Officer at Community IT and our resident cybersecurity expert, Matthew Eshleman is responsible for shaping Community IT's strategy around the technology platforms used by organizations to be secure and productive. With a deep background in network infrastructure, he fundamentally understands how technology works and interoperates both in the office and in the cloud.
Matt joined Community IT as an intern in the summer of 2000 and after finishing his dual degrees in Computer Science and Computer Information Systems at Eastern Mennonite University, he rejoined Community IT as a network administrator in January of 2001. Matt has steadily progressed up at Community IT and while working full time received his MBA from the Carey School of Business at Johns Hopkins University.
Matt is a frequent speaker at NTEN events and has presented at the Inside NGO conference, Non-Profit Risk Management Summit and Credit Builders Alliance Symposium. He is also the session designer and trainer for TechSoup's Digital Security course. He presents updated tips to protect your login credentials throughout the year.
Matt enjoys presenting webinars on cybersecurity training for nonprofits. You can access more videos of his past cybersecurity presentations here.
---
Transcript coming soon!