Free Ask the Expert Webinar
Wednesday, April 21, from 3-4pm Eastern
Nonprofit Cybersecurity Playbook
Join CTO Matthew Eshleman for the release of our newly updated Nonprofit Cybersecurity Playbook.
Is your nonprofit prepared? Learn the Community IT approach to cybersecurity and how to implement the changes you need to protect your organization.
Matt will share advice on security improvements that provide protection against the most common attacks. You will also learn about staff training, cyber insurance, and why you need written IT documentation and governance policies.
This Playbook gives you a structure to understand cybersecurity risks. Matt's presentation will give you tips you can put in place quickly and train your staff on immediately. You will be able to download the new Playbook for free following the webinar.
This webinar is appropriate for nonprofit executives, managers, accounting, development, and nonprofit IT personnel – and as with all our webinars, it is appropriate for a varied audience.
Community IT is proudly vendor-agnostic and our webinars cover a range of topics and discussions. Webinars are never a sales pitch, always a way to share our knowledge with our community.
REGISTER HERE
---
Presenter: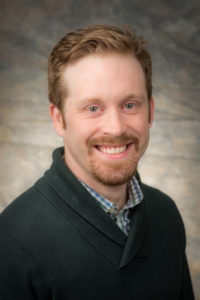 As the Chief Technology Officer at Community IT and our resident cybersecurity expert, Matthew Eshleman is responsible for shaping Community IT's strategy around the technology platforms used by organizations to be secure and productive. With a deep background in network infrastructure, he fundamentally understands how technology works and interoperates both in the office and in the cloud.
Matt joined Community IT as an intern in the summer of 2000 and after finishing his dual degrees in Computer Science and Computer Information Systems at Eastern Mennonite University, he rejoined Community IT as a network administrator in January of 2001. Matt has steadily progressed up at Community IT and while working full time received his MBA from the Carey School of Business at Johns Hopkins University.
Matt is a frequent speaker at NTEN events and has presented at the Inside NGO conference, Non-Profit Risk Management Summit and Credit Builders Alliance Symposium. He is also the session designer and trainer for TechSoup's Digital Security course. He presents updated tips to protect your login credentials throughout the year.
Matt is excited to present this completely updated Nonprofit Cybersecurity Playbook.