Presented with Nonprofit Learning Lab
Transcript below
View Video
Listen to Podcast
Like podcasts? Find our full archive here or anywhere you listen to podcasts: search Community IT Innovators Nonprofit Technology Topics on Apple, Google, Stitcher, Pandora, and more. Or ask your smart speaker.
Are you afraid to think about what IT your nonprofit needs?
Do you know what to look for in an Outsourced IT provider?
Do you have any idea where to start?
Join Community IT CEO Johan Hammerstrom and Director of IT Steve Longenecker in a new webinar hosted by the Nonprofit Learning Lab.
"Managed services" can mean different things to different people, especially when you are just embarking on a quest to find an IT provider. To understand what you need, what a provider is offering – and whether they'll be able to deliver – Community IT Innovators developed a list of basic questions to ask.
These questions will help any nonprofit director, no matter what your IT experience and background, have confidence finding an IT Managed Services Provider (MSP).
In our 25 years in serving the nonprofit IT community nationally, we've heard lots of stories of IT support that didn't work out. We used our experience to develop this list of 12 questions you can use to vet any managed service provider as you evaluate your needs and their services.
Community IT Innovators is pleased to partner with Nonprofit Learning Lab to present this webinar on how to hire nonprofit IT support at the right level and budget for your nonprofit — whether a growing start up, mid-sized and experiencing growing pains, or a large organization in need of specialized IT help.
As with all our webinars, this presentation is appropriate for an audience of varied IT experience.
Community IT and Nonprofit Learning Lab are proudly vendor-agnostic and our webinars cover a range of topics and discussions. Webinars are never a sales pitch, always a way to share our knowledge with our community.
---
Presenters: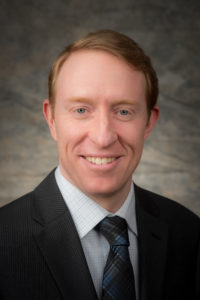 CEO Johan Hammerstrom has always been interested in using technology as a force for good that can improve our world. In college, he pursued this interest through science, first studying Chemistry, Physics and Biology at Stanford University, graduating with Honors with a BS in Chemistry. He then studied Biophysics at Johns Hopkins University and received a Masters Degree.
The time spent in Baltimore convinced Johan that there were more pressing and immediate problems that technology could and should be used to address. He pursued a career in Information Technology, with the express goal of improving our communities and our world. He started at Community IT in 1999 as a Network Administrator. Since that time, Johan has been a Network Engineer, a Team Lead, the Director of Services, Vice President of Services, Chief Operating Officer, and beginning July 2015 President and CEO. Working directly with over 200 nonprofit organizations, to help them plan around and use technology to accomplish their missions, has been one of the most positive and rewarding experiences of his life.
Johan enjoys talking with webinar attendees about all aspects of nonprofit technology. Answering questions in this webinar on how to hire nonprofit IT support was a great experience.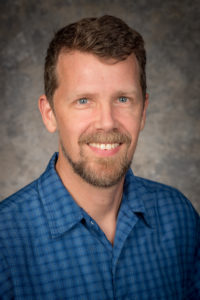 As Director of IT Consulting, Steve Longenecker divides his time at Community IT primarily between managing the company's Projects Team and consulting with clients on IT planning. Steve's appreciation for working at Community IT Innovators is rooted in respect for the company's dream and vision, and for the excellent colleagues that that dream and vision attract.
Before coming to Community IT in September 2004, Steve was an 8th grade science teacher at Takoma Park Middle School, and – though that was a long time ago now – he still draws on lessons learned in that first career. Steve is MCSE certified. He has a B.A. in Biology from Earlham College in Richmond, IN and a Masters in the Art of Teaching from Tufts University in Massachusetts. Steve is married and has two children. One of his favorite activities is playing Ultimate Frisbee.
Transcript
Hello, everyone, and thank you for joining The Nonprofit Learning Lab for today's workshop.
Johan Hammerstrom: Welcome, everybody to today's webinar. We're really happy that you could join us today. And we're really excited to be talking to you about how you can vet an IT support provider. That's something that a lot of nonprofit organizations have to do at some point, sooner or later in their experience.
We've learned a lot as an IT support provider about what to look for, and what to look out for when you're selecting an IT support provider.
So we're excited to be here and share what we've learned with you today. I'd like to start by introducing myself. My name is Johan Hammerstrom. I'm the CEO at Community IT and I am in my 22nd year at CIT. I started off as a technician back in the dial up days and proceeded to keep my technical skills fresh for a little while.
I then moved over onto the management side and became the CEO seven years ago, when our Founder David Deal sold the company to the employees. I'd like to welcome my co-presenter, Steve Longenecker.
Steve Longenecker: Hello, everyone. My name is Steve Longenecker. I'm the Director of IT Consulting at Community IT. I've been at Community IT for 17 years. That seems like a long time. I keep trying to catch up to Johan and I never do. I was a refugee from a classroom teaching job, a career that I had before I came to Community IT, but it's been a nice, long spell. As Director of IT Consulting, I see a lot of what our clients and what other clients need when they're looking for a managed service provider.
Johan Hammerstrom: So before we begin, I want to tell you a little bit more about our company. Community IT is, as I mentioned before, a 100% employee owned company, and we exist to help nonprofits use technology effectively.
Our goal is to advance the missions of our customers through the effective use of technology.
We have about 40 staff,
we're based in Washington, DC.
We serve nonprofits throughout the country.
And we're consistently named a top 501 managed services provider by Channel Futures. And that's an honor that we received again in 2021.
You may be asking, "What is a managed services provider? What is an MSP? You came to the right place, because that is the very first learning objective for today's webinar.
Let's talk about what we're going to focus on today.
Learning Objectives
So today, we are going to look at
what an MSP/managed service provider is.
Talk about why you might need an MSP as a nonprofit organization, and then
talk about different ways you can go about finding and selecting a good MSP to help you with IT support.
Before we do that, though, we've got a couple polls for you today. And I'd like to launch the first one right now. We're just curious, how large is your organization? We've got a couple different breakdowns of size here.
There are MSPs that work with enterprises. So there's IT support providers that provide support to organizations that have 1000s of staff.
We work in what's known as the SMB, or mid-market space. And that's typically organizations between 10 and 100 staff, or over a 100. But we're just curious, what today's audience has.
Steve Longenecker: It looks like over half, but just over half are between 10 and 50, the biggest group is 10 to 25 with 35%.
A quarter have less than 10. That's a significant number of people, so we should definitely talk about how very small organizations benefit from an MSP.
And then there's a small number that are 50 to 100 – 15%. And then 5% are over a 100.
Johan Hammerstrom: Great, we'll definitely be sure to address the needs of all of those different size categories in our presentation today.
So the first thing we're going to do is talk about what a managed services provider is. At the most basic level, a managed services provider or an MSP as we like to refer to ourselves in the industry, is someone who's providing outsourced IT support.
So, a managed services provider is helping organizations use their technology, hopefully use their technology effectively. And that leads to our second poll question. We've got a couple quick poll questions here before we get into the main content.
We're just curious, how does your organization currently support IT? Do you have IT support in-house? Are you outsourcing it already? Are you using some combination?
Steve Longenecker: I'm going to predict almost everybody's a combination. Not that much.
So right now I'm seeing 20% in-house, 20% outsourced, and 60% combination, Johan.
Johan Hammerstrom: Still a mix. Combination works well. And in fact, I would say that that's how we often prefer to work, where there's some level of IT ownership that's maintained inside the organization.
What MSPs Do
So let's talk a little bit about a managed services provider. Typically, managed services providers are providing infrastructure support. So they're supporting the IT infrastructure. That oftentimes means what we call endpoints like laptops, sometimes it'll be mobile devices. They may be supporting the basic productivity tools that an organization is using, like Office 365, or Google Workspace, the email platform that the organization depends on, the video conferencing platform that the organization uses to communicate both internally and with external stakeholders.
It can also mean for organizations that have offices, the networking infrastructure in the office, the wireless network, the connectivity to the internet. And then also any servers that the organization might have and applications that are installed on those servers.
What MSPs Don't
Managed services providers are focused on the infrastructure, the basic foundation that the rest of IT might be built-on.
They're typically not providing support for using databases. So they're not helping organizations run reports in databases, or keeping their data clean. They're not necessarily helping organizations with maintaining their website or updating it to keep up with a marketing strategy. MSPs are mostly focused on infrastructure support. And oftentimes those other IT needs are either met in-house, or they're provided by a different kind of provider, like a web designer, or a data management consultant.
The Difference between MSP and other types of IT support:
What distinguishes managed services providers from other types of infrastructure support is that it's comprehensive, it's a holistic service. Managed services providers are basically supporting all of the infrastructure, and they're doing it in a comprehensive and holistic way. So it's not piecemeal.
It's not what we call break/fix, where a break/fix provider is someone that you don't see very often, when something breaks, you might call them. They'll come in and fix it. You don't see them again until it breaks again.
A managed services provider typically has what are known as management agents or software on the computers. They're monitoring the services and they're taking a proactive approach to making sure that the IT is available.
So instead of fixing it when it breaks, they're making sure that it doesn't break and that it's meeting the overall needs of the organization. Would you add anything to that, Steve?
Steve Longenecker: Well, it's worth saying that there was an evolution in the industry in the space towards this. This current approach to IT break fix was just how everything was done at one time, when you talked about outsourced IT. It's also worth talking about the fact that for managed service providers, the contracts are structured in such a way that it incentivizes a proactive approach and preventing problems before they happen rather than solving problems after they happen.
Johan Hammerstrom: Yeah, that's a great point. Managed services providers often bill on a fixed fee basis. They'll use some measure like the number of staff, number of users, number of computers that are being supported. And then they'll have an option to charge you on a fixed fee basis for supporting every infrastructure IT need that comes up, as opposed to billing strictly on an hourly rate basis.
Steve Longenecker: The way this has evolved is there's a lot of historical pieces to this. So why does a traditional MSP like Community IT support the email platform, but not necessarily support the website? It is the fact that email was often running on a server in someone's office. It's now, for the most part, software as a service provided by a big service company like Google Workspace or Microsoft 365, or something else. It's not that different from a website in some ways, but email used to be part of IT infrastructure, so the MSP still supports it like it's part of IT infrastructure. The definitions are kind of mushy.
Similarly, today, a lot of security stuff is falling under the MSP's purview. Sometimes you talk about managed security providers or service providers as an add-on service. But some MSPs hope to be able to provide clients with the IT related security support they need.
Johan Hammerstrom: Yeah, and we will talk about security at some length later in the presentation. And I think you're right, and another factor in managed services, is that it tends to be technology that is somewhat generic, and that it's used by lots of different types of organizations.
Typically, specific databases tend to be more focused on a specific business activity, like a fundraising database or an association management system.
We support email, because it's something that every nonprofit needs and uses. And so it's a generic service.
It's important to note though, that there are managed service providers that specialize in certain types of businesses and they might manage specialized services. For example, there are MSPs that focus on dentists' offices. They'll provide and support the computers, but then maybe they'll also specialize in one particular type of electronic medical record system used by dentists. They just provide that service to dentists. You probably don't want to work with that MSP if you're a small nonprofit organization, but there can be that level of specialization.
In general, most MSPs tend to be a little bit more generalist.
Steve Longenecker: I'm amazed at the IT I meet in my dentist office these days. It's crazy. I'm serious. Crazy visuals on my teeth. It's a little scary. But yes. We're often a bunch of very good generalists for the most part, right.
Selecting an MSP
Johan Hammerstrom: Yeah. And that leads into the next slide. And this is really what we're going to talk about for the remainder of the presentation today: how can you go about identifying and selecting the good MSP for your organization?
We actually have 12 questions that you can ask, as you're vetting MSPs. 
[You can download a free pdf with the 12 questions here]
We're going to go through each one of those questions,
explain why they're important to ask and
how you can use that question to evaluate a potential MSP.
But basically, all of these questions are doing two things.
One, they're helping you to evaluate the quality and capacity of the MSP. You want to understand the quality of service that they're going to be providing. How good are they at managing IT? And what's their capacity? And I think capacity partly means, are they able to take you on as a client? Are they able to add more customers to the number they're already supporting without being stretched? But also, are they able to work with your type of organization?
So, if you're a 10 person organization, and you find an MSP that most of their clients are in the 100 person range, are they really going to have the capacity to provide you with the service that you need? Or are you just going to be too small for them to really pay much attention to?
Conversely, if you're a 100 person organization, and you're talking to an MSP that typically only works with 10 or 15 person organizations, are they going to understand the complexity and the sophistication of a larger organization, both on a day-to-day basis, as well as with regards to long-term planning?
So evaluating quality and capacity is very important.
And then also finding the best fit, and we're big proponents of finding the right fit.
We believe that we're a great MSP. We're a great fit for a lot of organizations, especially nonprofits. But we may not be the best fit for everybody.
One of the things that we really try to do in the sales process is help our potential future customers understand whether or not we're a great fit for them.
Are we a good fit for their culture,
Are we a good fit for how they work?
Are we a good fit for what they need?
There are so many MSPs out there, finding the one that's the right fit for your organization is really important.
So we're going to pause here for another poll question. And just kind of curious, what type of IT support do you currently have? Do you have a managed services provider that you're working with? Are you working with a break/fix IT support provider? Are you working with some other kind of IT support provider?
Steve Longenecker: For people who are in-house, would they be checking off other?
Johan Hammerstrom: Yeah, if you're in-house, you can check other.
Steve Longenecker: Well, other is a big winner, 62%. But that might be because we picked up all the in-house votes. And then MSP is 33%. And break fix is a very small number 5%.
Johan Hammerstrom: Okay, great. Well, those of you who are still on break/fix, it's not that break/fix is a bad fit. Especially for really small organizations, if you have less than five staff, break/fix can be a great approach. It delivers a lot of value to those organizations.
But if you are break/fix and you're feeling some of the pain of that, if it's not a great fit for you, hopefully these questions will be helpful.
And for those of you who have an MSP already, it never hurts to apply these questions in this evaluation to your current provider.
12 Questions
These are basically the questions that you should be asking:
References?
Who's going to answer the phone?
Who visits my location?
Staff tenure?
How does pricing work?
How is onboarding handled?
How will you work with us?
How will you report on your work?
What vendors and technologies are supported?
How is cybersecurity implemented?
Capacity for strategic planning?
How is value delivered?
And all of these questions are in the slides, which is a handout in the Go to Webinar window. You can download the slides there and have direct access to these questions.
1. The first one is references.
It's really important to ask for references from any potential MSPs you're evaluating. Ideally, they would have references that are similar to your organization: similar in size, similar in the work that they do. If you are now a completely remote, 100% dispersed workforce, you would ask for a reference of a similar type of organization. If you still have significant on-site presence, if your staff are going to an office now, every day, you want a reference of a similar type organization.
Also, organizations that are similar IT maturity level. Do you have a lot of in-house server infrastructure with old software that you need to migrate away from? Ask for references of a similar organization that maybe the MSP helped migrate out of an on-premises infrastructure into the cloud if that's something that you're thinking about.
And so ideally, when you ask for references from an MSP that you're evaluating, they have a number of references to choose from. They don't have just three references for everybody. They're maintaining a large list of references.
We probably maintain a list of 25% to 30% of all of our clients at any given time who are willing to act as references. Those cover a wide range of scenarios in terms of sizes, IT operational maturity, and ways in which they work. So, references are really important.
When you talk to the reference, when you call them up. You want to ask them how their experience working with the IT support provider is. You can ask them some of the questions that we're going to cover in the next few slides to make sure their experience matches up with what you're hearing from the MSP in the sales process. So you want to use the references as an opportunity to vet what you're hearing.
I'd always ask for at least three or four references. And hear from them directly what their experience has been.
Steve Longenecker: I would add that when you're evaluating the references, you would assume that any reference given to you by an MSP that's trying to get you to take them on will have positive things to say, one would hope.
One thing to evaluate is in fact, how close these references are to your journey. There's not always a perfect point of view. If you're working with an MSP that's relatively new, they may not have a large client base to choose references from. But that in itself is perhaps something that you will learn from doing the references.
But if you want references, then say, "I'd like to talk to some other 100 people organizations, because I'm a 100 person plus organization. I'd like to talk to people that are using Google. I'd like you to give me a reference for people who are using Google Workspace because we're having a lot of pain points with Google Workspace and we need an MSP that has experience and can help us with those pain points."
And you get some glowing recommendations from 50 person organizations that are in Microsoft 365. Those are glowing recommendations. And they might say lots of nice things about the MSP, but you now know that they don't work with a lot of 100 person organizations in Google Workspace. That may mean that they're not going to have as much experience to draw on in helping you with your particular requirements.
Johan Hammerstrom: Yeah, that's a great point. So there's a lot of ways that you can get more specific information about who you're evaluating and how good a fit they are for your specific needs through references.
2. The next question to ask is who answers the phone.
So this is kind of a defining feature of most MSPs; they typically have a help desk. That's the standard way that your staff will receive support from an MSP.
There are MSPs that provide what's known in the industry as deskside support. They have someone on-site who goes to someone's desk. But in general, staff in your organization will be calling the helpdesk.
This obviously, has become even more prevalent in the COVID era with people working remotely and working from home. So, ask them who answers the phone.
There's a couple of different things that you want to check for when you ask them that question.
One is whether or not they provide their own helpdesk in-house, or do they outsource their helpdesk to a third-party.
There are a number of companies that provide outsourced helpdesk services, or white label as they call them, helpdesk services to MSPs. That's not necessarily a bad thing. Sometimes they can be really good.
But it's just good to know, am I going to be talking with your MSP? Or am I talking with a third-party contractor that you're working with? And if so, what level of control do you have over the quality of their technical staff, over the customer service that they're going to be providing?
So it's good to ask and find out whether this is something that the MSP staffs in-house or whether it's something that they outsource.
At Community IT, we staff it in-house. And we've done that very intentionally and very deliberately because a big part of the experience of working with us is working with people who want to support nonprofit organizations and understand and connect with the mission and the mission fit and that culture of mission at nonprofit organizations.
So it's really important to us that our helpdesk staff identify with that culture. We find that it provides for a better overall experience for our customers. There are other organizations, maybe we have to pick on the dentist MSP, but maybe in that situation, it doesn't matter as much.
The other thing you want to find out is, what's the technical level of the person answering the phone? Is it a non-technical person who's basically doing air traffic control? Is it someone who's just triaging and they're going to create a ticket for you so the technical person can call you back?
Are you actually able to get a hold of a technical person when you call? And if so, what level?
One way of finding out the answer to that question is to ask, what's your first call resolution? So that means, how many tickets or technical issues are resolved by the first person who answers the phone? First call resolution can be a good question to ask as well.
Typically, you want to look for an MSP where they have technical staff who are answering the phone and solving the problem right away, rather than a triage process. In our view it adds an unnecessary step to the delivery of technical services.
Steve Longenecker: And how quickly do you get to that technical person? When you call, how long does it take?
Are you fighting your way through a menu that's doing its own automated triage? That can be a frustrating experience for your staff, if that's the case. Hopefully, the people you're finding this out about have those metrics, because that's also a sign of an MSP's maturity. Do they attend to these things and measure them?
You can also ask, how big is the helpdesk? In terms of how many staff people are on the helpdesk team, it's not necessarily a problem for it to be very large or very small. But you can see how, with very, very large, you're never getting the same person twice. The institutional knowledge in any one person's head is pretty minimal, so they have to have quality documentation on your systems, or your systems have to be very, very much standardized for the person to be able to help quickly.
So smaller sounds better, because then you're often getting the same people. And if they're good people, you get to know them and it's great. Although, too small, someone gets sick and all of a sudden phones aren't being answered as quickly. There's probably more than one person on the helpdesk. But those are other things you can ask about this part of the puzzle.
Johan Hammerstrom: Yeah. You definitely want to ask about the metrics. They should be tracking them. If not off the top of their head, that's information that they should be able to obtain pretty quickly. And if they're not measuring it, that's definitely a bad sign for how well their helpdesk is being managed.
This next one is maybe not as relevant in this day and age. But who knows, it might be — it certainly still is for some organizations. Depending on where things go with the pandemic, it may become more relevant over the next year or two.
3. It's important to find out about their on-site support capabilities.
So specifically, I think the questions you want to ask there are, how long it takes for them to send someone on-site. What's the turnaround from an issue being submitted to how quickly someone can get on-site to support the issue? In some cases, you may want to have an on-site support schedule where you are arranging for the same person to be at your office on a regular basis. You want to check and see if they have the capability of supporting that.
What's the technical level of the person that's going to be going on-site? Are they entry level, an engineer? Just find out a little bit more about the criteria by which they determine whether or not an issue needs to be dispatched.
4. So the next question I want to ask is staff tenure, how long? What's the retention rate of the organization? What's the average tenure of staff?
What's the tenure of the leadership? Obviously, the longer staff have been at the organization, the better it is, in terms of being a good place for people to work. But also, the retention of knowledge, the degree to which staff know the customers and their networks and their IT systems is also something that's important and that can be hard to maintain if the organization has a lot of turnover.
Steve Longenecker: Yeah, we love this slide because we have a long history of good tenure at Community IT, so it's a little self-serving, but I definitely do think it matters.
And we definitely hear from clients who come to us saying yeah, I liked my former MSP a lot, and then so and so left, and the service was never the same after that. And obviously we don't have perfect retention, that's impossible in this day and age. There's all sorts of reasons that people come and go from organizations, but if you're interviewing MSPs, and one of them has staff that stay on for a long, long time, whatever they're doing now, they're probably going to be able to keep doing into the future.
And if it's just a constant cycling of staff, then they better have really, really great systems in place to make up for that constant turnover, because there's not going to be any institutional knowledge maintained within the staff themselves. It can probably still work, but it's a disadvantage.
Johan Hammerstrom: Yeah. So you also should ask about pricing. And it's not just a question of how much, or what the actual price is, although that is important.
5. Obviously, you need to compare pricing between different providers, but more importantly, find out how they charge for the different services that they offer.
And I think this can be a really frustrating question for those of you who are evaluating MSPs. This can be a difficult question to ask because, unfortunately, for better, for worse, our industry is very nonstandard in terms of how things are priced.
You could get five different proposals from five different MSPs that are priced in five completely different ways. The line items could be all completely different. The price points might be all over the place. So it can be very challenging to evaluate MSPs on price.
The best thing that you can do is just ask them to explain what all this means.
I've seen invoices from a lot of different MSPs that even with a technical background, I had difficulty understanding what the different line items referred to and what they meant.
I think excessive amounts of technical jargon in pricing is a warning sign, the inability of a potential MSP to connect the dots for you between what the pricing is and what the different service offerings are, to what you need in terms of IT support. If they can't connect those dots, that's a warning sign.
At the end of the day, you should understand what the pricing is covering, how it works and the services that it refers to. So don't just look at the number, look at the different factors that create that final number. And make sure that the potential MSP is explaining to you how that number got calculated.
Steve Longenecker: Yeah, my two cents on this aren't necessarily all that helpful, because I think I'm mostly going to echo the fact that it's a real challenge for the people doing the evaluations.
Because of how different everything is, some wisdom to offer is that the bottom line that you see in a proposal is because of how different things are structured in how pricing is done. The total cost of ownership of IT can be different than what you see in a proposal. Cheaper is not always better.
Another thing to look for is places where the pricing sets up an incentive structure where you're going to possibly have a better IT experience.
You may be paying a fixed price per month, so you know that the MSP is incented to not have problems for the staff. If you are paying for not necessarily break/fix, but where you're charged hourly, for every little thing that the MSP does, that model can work, but the incentive structures are a little bit different.
Johan Hammerstrom: Yeah, I think that's a good way of thinking about it. What are the incentives around the pricing model and how might that influence how the MSP provides support?
All right, the sixth question. So we're halfway there, but we'll definitely finish on time.
6. Ask them about their onboarding process, how do they handle onboarding?
And I think this is something that we take very seriously. We have a very intensive and well defined onboarding process, but we're reviewing it every quarter.
We always feel like wow, we need to be even more intentional about it, even more focused on it. It's just amazing to us how critical the onboarding process is.
Who's in charge of onboarding?
What are the steps that the MSP goes through to onboard you?
How intentional and deliberate does it feel?
Our experience has been that the first three months of working with a new customer are the most important in some ways. They set the tone for the rest of the year and in some cases, the rest of the engagement.
If they don't go well, getting off to a rocky start can create long term problems. So it's something that the MSP should really be intentional and focused on.
They should give you a really clear understanding of what it's going to look like, and tell you what they're going to do during the process.
Are they going to evaluate the network?
Are they going to evaluate your IT systems?
What kind of documentation are they going to be creating?
Are they going to be providing that documentation to you?
How do they prepare themselves for supporting your staff?
What are the steps that they go through to transition management of your IT systems from your current provider, your current manager?
What's included in the onboarding process?
Do they bill you on an hourly rate basis or is it included as part of the standard pricing?
I think it's really important to think of onboarding as its own unique and critical activity within the larger context of working with a managed services provider, and they should really be confident and deliberate in terms of how they approach onboarding and should be able to communicate that to you, when you ask them.
Steve Longenecker: You want to know what the impact on your staff is going to be. How much time is required from them, but also from the use of the primary contact on your staff?
So obviously, there's going to be one person whether it's you or someone on your staff who's going to be doing a lot of product management and interfacing if you are transitioning from one MSP to another. Oftentimes that person is the person who has to mediate that relationship between the outgoing MSP and incoming MSP.
So that's going to take some time from that particular staff person. What are their responsibilities and expectations going to be through this process?
If you're starting with specific pain points, are those addressed during onboarding? Is there a roadmap coming out of the onboarding process for addressing those pain points? These are all sorts of additional wrinkles that you can add to this question.
Johan Hammerstrom: This is a little bit of a general question.
7. How will you work with us? I think it's good to ask it in just that way.
You're trying to get a feel for what their style is. What's their approach? Different MSPs have different approaches.
Our approach at Community IT is very collaborative and that works great for a lot of organizations, but it's not the best fit for every organization.
There are organizations out there that just want someone to come in and tell them what to do, or need someone to be more command and control in their approach to providing support.
You want to have an understanding of,
Are you going to meet with us on a regular basis? Or is that not part of your process?
What sorts of decisions are you going to expect us to make?
How involved and informed do we need to be in keeping the IT running?
There's some people who say, "I don't want to do anything about IT, I just want it to work." And there are managed services providers who work well with that approach. Finding out a little bit more about their style and how they work is an important part of the evaluation process.
Steve Longenecker: Some of the specific areas,
you need a line item for IT in your annual budget, and will the MSP work with you on that planning? How is that handled?
Projects are another area. It's not the day to day, but when we do need to do something different, how does that work in working with us?
Helpdesk is one aspect of how an MSP works with a customer and you want to explore the other areas as well.
Johan Hammerstrom: Related to that, you want to ask them,
8. What sort of reporting and accountability do they provide?
Are they providing regular reports on how they're doing?
We provide our customers with a monthly report that provides them with
an inventory of their endpoints and their computers that are being managed,
whether or not the patching is up to date,
whether or not the antivirus is up to date.
A report on the number of tickets that have been submitted,
the number of times that their staff have called our helpdesk,
how long they had to wait,
whether or not we met the service level agreement for all of the calls and tickets that were submitted in a given month.
An MSP should be tracking all of this, all these performance metrics, and they should be providing them back to you as the customer on a regular basis, so that you have insight into how they're performing and you can base it on actual metrics and quite quantitative results. Not just a qualitative feel of like, I feel like things are going well, or I don't know, I feel like things aren't going well.
It's important that the MSP have a reporting and accountability process where they're providing you with the information you need to hold them accountable for their services.
Steve Longenecker: We started with that poll that said we have 25% of our audience that's 10 or less. I do think for very small organizations, it's possible that such organizations might be working with a very small MSP.
I think it's really important that we as a larger MSP have reporting and accountability systems in place that we haven. They're automated, because otherwise we just couldn't deliver.
But I can see how in a 5-person organization, the number of tickets is at a human enough scale that the organization kind of already knows where things are and how things lie. You can just pick. up the phone and talk to someone. It can be a little bit more qualitative than this slide suggests, and so I think there's a little bit of a scale issue with this one.
I don't disagree with you. I'm saying that you definitely need this once you get above about 25 seats. How do you know exactly how this MSP is doing? There should hopefully be some automated reporting coming out.
Johan Hammerstrom: That's right.
9. You want to ask the MSP, what vendors and technologies do they support and do they work with?
Do they have a preferred vendor for computer equipment that they work with, just to get a sense for what they support and what sorts of systems they use. And they should be able to provide you with this information pretty easily. Hopefully, it's included in the proposal. Just so you know what software they're going to be using to manage and maintain your systems and if there are any specific vendors that they have partnerships with or that they have certifications with. It's a good opportunity to just get a better sense of how they run their business.
Steve Longenecker: And how much change it requires from you. Some MSPs gain their efficiencies by having their customers be very standardized and that can be fine. They can sometimes bring their pricing down because all of their client portfolios are the same. But that might require changes from you. You have to use Lenovo computers, or you have to use Dell computers. That's the only way we do this.
So being aware of that. I think there's a small risk here, that's something just to watch for.
I'm not so much talking about what antivirus the MSP uses. That's a good question to ask and they should know, but I'm not asking our audience members which antivirus is really good and if this MSPs is using a really good one. That's a hard question to answer, you can Google that and there's a million different opinions about antivirus. Antivirus isn't even what we're talking about anymore. It's more advanced systems.
But, we have seen MSPs that have locked customers in. This hasn't happened nearly as often as it used to, but if the MSP said, "We build the computers for you, you buy the computers from us, and they're in white boxes that we've built." I haven't seen that for years, but that's an example of where, if you leave the MSP, the people who built all your computers are gone. And suddenly, if anything breaks, there's not really any accountability on fixing it.
If you bought your computers from Dell or HP, or whatever, there's a major manufacturer who is responsible for that equipment, up to the lifecycle of the equipment under warranty. You do want your MSP to be in the mainstream, or else you run the risk of being locked into that MSP.
Johan Hammerstrom: Yeah, I think it's good to check on. And you're right, I think it's less common now, but it certainly still happens.
10. I would definitely ask the MSP about cybersecurity.
That's something that has become more and more important over the last few years as the threat landscape continues to evolve and in some ways get worse. I think we're all pretty well aware at this point of cybercrime and just how common and prevalent it is things like fraud, account compromise, ransomware. So you want to make sure that they've built into their service offering cybersecurity protections and that they have experience with meeting the cybersecurity needs of your type of organization.
And I would ask them,
Have you responded to any incidents?
What sort of incidents have your customers experienced?
How do you recommend that we prepare for cybersecurity?
Do you have any specific cybersecurity services that you might offer?
One word of caution, there's been a bit of a land rush over the last few years among MSPs to provide expensive cybersecurity solutions, oftentimes ones that aren't always needed.
So it's easy to look at the headlines and get frightened and say, "I really need to invest in a lot of cybersecurity protection to protect myself." But I think it's really important to look at the specific risks your organization is facing. And ideally, the MSP would be able to discuss that with you and help you identify your specific risks and put in protections that are appropriate for you.
So for example, I'm the CEO of a very small company, I'm not going to go out and hire a bodyguard. Yes, CEOs of companies get kidnapped, but they're much larger companies and more prominent CEOs. It would be silly for me to hire a bodyguard, and it would be a waste of money. But oftentimes, cybersecurity services will get oversold to protect you from things that you're not really at risk of experiencing. It's important to make sure that the MSP does cybersecurity, but that they also do it in an appropriate and responsible way.
Anything to add Steve, you think I should get the bodyguard?
Steve Longenecker: I'd love it. Yeah, it'd be great if you had a bodyguard, that would be fabulous.
This is a tough one for people because it's hard to evaluate if you don't have a familiarity with the landscape already. There's a lot of sweet talking sales people who talk a good game, and I know from our side, that there's a million products aimed at us, for us to sell to our customers.
It's not that none of them are valuable or that all of them are valueless, that's absolutely not the case. And there's no way we would do a good job with cybersecurity without some products that we're using with our customers. So I'm not telling you to beware of packages. I'm just saying it's a tough situation.
So you're just going to have to get a feel for what they tell you and whether it sounds like it makes sense. Don't just talk to one MSP, but talk to a number of them. Ask them all about cybersecurity and if there's one outlier that sounds really crazy, that's probably a warning sign.
But if they're all telling you the same thing, that's a good sign that they're in the mainstream and they're thinking about things similarly. There's a lot of opinions about this, but there's a lot of basic things that everyone agrees that you can do. And any MSP should be encouraging you to do those things to improve your security posture.
Johan Hammerstrom: Two more questions to ask, one is on strategic planning.
11. Do they support strategic technology planning? Can they think strategically with you?
Your MSP is not going to be a strategic planner. They're not a management consultant, but they should be able to understand strategic planning and business planning. And they should be able to help develop an IT roadmap that corresponds to your strategic plan as an organization.
The 12th question is delivering value, I think it's helpful to just ask them,
12. How do you deliver value?
It's a great interview question when evaluating an MSP just to hear their thought process. What's their thinking about the value they provide to the organizations they support?
Hopefully, we hit on these learning objectives today. You have a better understanding of what an MSP is, why you need an MSP and how to find and select an MSPs.
Q and A
We have a few minutes left. So would you want to open the floor up to any questions?
Moderator: Our first question comes from Carrie. They're asking,
Do you have any suggestions for ease of transition from one MSP to another? I'm concerned about the transfer of knowledge from one IT professional to another, rather than me, the Operations Director, trying to explain how our systems work.
Johan Hammerstrom: Yeah, that's a great question and a challenge that we run into pretty regularly. Ideally, if the MSP you're leaving is going to deal with it professionally, it's pretty standard in our industry for the arriving MSP to meet with the departing MSP and for the departing MSP to provide an overview of the network. You can ask them to put together network documentation, they should be doing that anyway. That's something that you have a right to as their customer.
Once you have that, that can be provided to the next MSP. That may be information that I would request on a regular basis just to have that information on hand. And that information is actually very helpful when you go to select a new MSP, because when you put together an RFP, or just an informal selection process, the MSPs that you're evaluating are going to want to know about your system, about your information systems and your network.
So if you have that information already, you can communicate it to them. In the worst case scenarios, if we have a really obstinate MSP, that's not being very helpful, the incoming MSP can generally figure everything out.
Even with the worst handoffs you can imagine, we've never encountered a situation where we haven't been able to ultimately onboard the customers. So it's always possible, it can be a little more painful in those situations, but I think getting as much information from your existing MSP on a regular basis as possible is a good starting point. What do you think, Steve?
Steve Longenecker: Well, I echo that it's a pain point for us sometimes, when we're onboarding someone and we're having difficulty with the MSP, that's being transitioned off of. Not always, of course, but it can be.
Some of the other places where it can be challenging is in the centralized services tool sets, sometimes they don't play well together. The professionals on both sides need to plan together on how to transition the monitoring and management agent from one system and platform to the other in a way that's efficient and doesn't require a tremendous amount of end user interactions.
I'd say maybe another piece of advice to offer is to plan and expect to pay the departing MSP to overlap. Somewhat the way it's much easier moving from one apartment to another if you have a residency in both apartments for a month, instead of trying to do it all at once. The transition is a lot easier if you can go back and forth, because you're paying for both for a month. It's obvious, but plan on it.
Moderator: Great. Thank you. And the person asking that question also says, "Good to hear that it's standard practice for both MSPs to communicate during on and off boarding."
Thank you. We are just about at time. And thank you so much Johan and Steve. Thank you so much for being such a great audience and participating. And again, thank you Johan and Steve for educating our community.
Steve Longenecker: Thank you.
Johan Hammerstrom: Our pleasure. Thanks, Tori.