Transcript coming soon.
View Video
Listen to Podcast
Podcast pt 2 and 3 coming soon. Like podcasts? Find our full archive here or anywhere you listen to podcasts: search Community IT Innovators Nonprofit Technology Topics on Apple, Google, Stitcher, Pandora, and more. Or ask your smart speaker.
Nonprofit Tech of the Future
Learn about cutting edge technology from 3 nonprofit tech experts with decades of experience and a deep interest in tech innovations. Johan Hammerstrom, CEO of Community IT Innovators, Steve Longenecker, our Director of IT Consulting, and Nura Aboki, Senior IT Business Manager and Consultant, discuss topics that are getting a lot of buzz – and dig into how ready these technologies are for the market, and how ready nonprofits are to invest in cutting edge tech.
In the first episode of this series of interviews, Johan, Steve, and Nura delve into Virtual Reality, Augmented Reality, and what nonprofits are getting excited about this technology for meetings and remote work, training, and volunteering.
Is your nonprofit forward looking? Are you thinking about ways to use VR to deliver services or to enhance your office and work life, outside of the games you play at home? Wondering what VR is going to look like 3-5 years from now and how we might all be using it for meetings and trainings? Wondering if VR is a smart investment for your nonprofit or whether you should hold tight and wait for the technology to develop for the market?
Join us for a quick preview of where we think VR and Augmented Reality are going and how we expect this trendy tech to impact the nonprofit sector. We also discuss meeting technology and the ways remote work has acted as an accelerant for new virtual experiences.
In part 2 of this series our experts discuss Cyber, Crypto, and Blockchain, and in part 3 we'll talk about Artificial Intelligence for nonprofits (AI) and Machine Based Learning innovations. Stay tuned!
---
Presenters: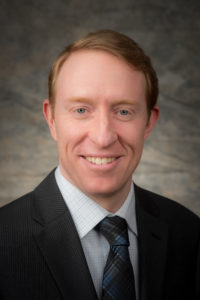 Johan Hammerstrom's focus and expertise are in nonprofit IT leadership, governance practices, and nonprofit IT strategy. In addition to deep experience supporting hundreds of nonprofit clients for over 20 years, Johan has a technical background as a computer engineer and a strong servant-leadership style as the head of an employee-owned small service business. After advising and strategizing with nonprofit clients over the years, he has gained a wealth of insight into the budget and decision-making culture at nonprofits – a culture that enables creative IT management but can place constraints on strategies and implementation.
As CEO, Johan provides high-level direction and leadership in client partnerships. He also guides Community IT's relationship to its Board and ESOP employee-owners. Johan is also instrumental in building a Community IT value of giving back to the sector by sharing resources and knowledge through free website materials, monthly webinars, and external speaking engagements.
Johan graduated with Honors and a BS in Chemistry from Stanford University and received a master's degree in Biophysics from Johns Hopkins University.
Johan enjoys talking about all aspects of nonprofit tech of the future.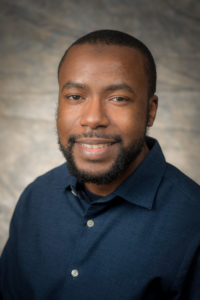 Nura is a Senior Engineer and IT Business Manager at Community IT Innovators. In that role, he proactively oversees technology infrastructure for clients. Nura started his career at Community IT as a Network Administrator in 2009. In 2012, he was promoted to Network Engineer and assumed a supervisory role in IT service operations.
As an IT Business Manager (ITBM), Nura guides some of our largest clients through complex implementation of effective technology investments and utilizing efficient IT services in direct support of their missions.
The ITBM makes recommendations on IT investments, training programs, maintenance, and licenses. They help the client be forward-looking, and act as a vendor-agnostic, trusted advisor with deep knowledge of the nonprofit IT software and platforms available. Because Community IT works in partnership with clients to manage long-term IT needs, the ITBM relationship with the client makes them a true asset. Nura is always thinking and talking about nonprofit tech of the future and how our clients can benefit from new technology.
Prior to joining Community IT Innovators, Nura served as a member of the technical support team at George Washington University where he provided incident management to over 20,000 end users on computer hardware, software, and networking issues. Nura also held a Network Specialist role at the Economic Community of West African States (ECOWAS) Parliament in Abuja, Nigeria.
Nura holds a Bachelor of Science in Computer Engineering and Master of Science in Electrical Engineering, both from George Washington University. He continues development of his professional competence through continuing studies in Technology Management.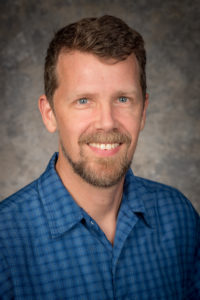 As Director of IT Consulting, Steve Longenecker divides his time at Community IT primarily between managing the company's Projects Team and consulting with clients on IT planning. Steve brings a deep background in IT support and strategic IT management experience to his work with clients. His thoughtful and empathetic demeanor helps non-technical nonprofit leaders manage their IT projects and understand the Community IT partnership approach.
Steve also specializes in Information Architecture and migrations, implementations, file-sharing platforms, collaboration tools, and Google Workspace support. His knowledge of nonprofit budgeting and management styles make him an invaluable partner in technology projects. He loves thinking and talking about nonprofit tech of the future.
Steve's appreciation for working at Community IT Innovators is rooted in respect for the company's vision, and for his excellent colleagues. Before joining Community IT, Steve was an 8th grade science teacher at Takoma Park Middle School, and – though that was a long time ago now – he still draws on lessons learned in that first career.
Steve is MCSE certified. He has a B.A. in Biology from Earlham College in Richmond, IN and a Masters in the Art of Teaching from Tufts University in Massachusetts.
Transcript coming soon!