Q&A Webinar: Cyber Insurance for Nonprofits — What You Need to Know
Wednesday, August 24, 2022 at 3pm Eastern, 12 Noon Pacific
Join Jenna Kirkpatrick Howard from Lockton Companies, Matt Eshleman, CTO, and Carolyn Woodard from Community IT for a free expert Q&A on Cyber Insurance for Nonprofits, how the market is changing, and how to understand your application and controls and ensure you have the appropriate coverage.
Do you have questions about cyber insurance for your nonprofit?
Have you been asked to demonstrate IT controls like MFA or Single Sign On when applying for insurance coverage?
Do you know if your organization is in compliance?
Do you know if your policy includes exemptions that would prevent your claim from being paid, in the event you had an incident?
Do you know who to call first when you suspect a hacking attack or wire fraud? Do you know how to preserve the evidence, and what is needed by your insurance provider?
Join us for a Q&A webinar with an industry expert.
Jenna will provide an overview of the insurance industry and will touch on the way cyber insurance works, what's changing as IT hacks and scams grow in frequency and costs, and how to expect coverage to change in the next year or so. When claims go up, premiums will go up. What does that mean for your nonprofit?
This webinar is important for:
the CFO who regularly deals with the insurance but doesn't know the lingo about the IT controls you need
the IT director who doesn't usually have anything to do with insurance
the Executive Director or Board member who wants to ensure everything is in place given how much premiums are rising and the growing risk of being hacked or scammed
the accounting staffer who discovered a mysterious missed payment, suspects an email scam, and now doesn't know who to tell first
Come ask your questions and get some expert opinions.
In the second half of the webinar, Jenna and Matt will build on the insurance overview and lay out practical steps for nonprofits of any size to connect the right CFO-insurance-IT people-leadership-budget departments to understand your coverage and ask for the coverage you need.
We will walk through some basic application requirements and what the lingo means. You can find more information in the Guide to Basic Controls Demonstrating Cyber Preparedness available as a free download here.
We will finish up with what to do when you have an incident, and learn what to expect from your insurance when you need it.
Community IT has done many webinars advising nonprofits to have a procedure in place to prevent an cybersecurity incident, and to know what to do if and when you have an incident. The first step we usually recommend is to contact your IT provider, your board, and maybe the FBI depending on the event.
We're excited to bring you this expert Q&A to answer questions on what to expect from your insurance.
This webinar builds is an update and extension of our previous presentation on cyber insurance. Community IT and Lockton Companies can not and are not providing individual insurance advice; for individual and specific questions you should speak to your own broker and legal counsel. This webinar will cover cyber insurance as a general topic of value to nonprofits.
Please, ask your questions at registration and in the live event. As the insurance landscape changes to adapt to emerging cybersecurity threats and risks, your nonprofit has never needed to understand your coverage more.
---
Presenters: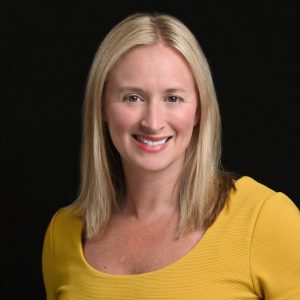 With her years of insurance industry experience and finance background, Jenna Kirkpatrick Howard is well-positioned to answer cyber insurance coverage questions from nonprofits. She began her career as an actuary study, an experience that prepared her to discuss total cost of risk, lead annual budget discussions, conduct risk assessments, and look at alternative risk finance mechanisms.
Jenna recommends this free download Guide to Basic Controls Demonstrating Cyber Preparedness from Lockton Companies as a first step to understanding the questions you should be asking your broker. To qualify for cyber insurance, insurers require organizations to have certain basic controls and be prepared to respond and bounce back quickly in the event of a cyberattack. This guide explains the major control categories that must be implemented to qualify for cyber insurance. These control categories are not an exhaustive list of all insurer requirements. Multiple factors are considered by each individual insurer when evaluating an organization. However, the consistent message from cyber insurers has been that the generic controls discussed in this guide are the ones they find most important.
Outside of her career, Jenna is actively involved in philanthropy working with groups that support families in the Washington DC community. She was previously the Board Treasurer for 826DC, a nonprofit dedicated to working with students to develop their writing skills and to helping teachers inspire their students to write. Jenna also is on the host committee for the 2020 Women on Boards Luncheon and the Annual Harvest for Hope Event for Volunteers of America Chesapeake raising funds to end homelessness in Northern Virginia. In addition, she joined the Finance Committee of Community of Hope, an organization that provides quality healthcare and stable housing to families in the DC Metro area.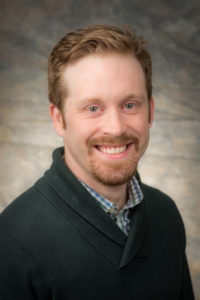 As the Chief Technology Officer at Community IT, Matthew Eshleman leads the team responsible for strategic planning, research, and implementation of the technology platforms used by nonprofit organization clients to be secure and productive. With a deep background in network infrastructure, he fundamentally understands how nonprofit tech works and interoperates both in the office and in the cloud. With extensive experience serving nonprofits Matt also understands nonprofit culture and constraints, and has a history of implementing cost-effective and secure solutions at the enterprise level.
Matt has over 22 years of expertise in cybersecurity, IT support, team leadership, software selection and research, and client support. Matt is a frequent speaker on cybersecurity topics for nonprofits and has presented at NTEN events, the Inside NGO conference, Nonprofit Risk Management Summit and Credit Builders Alliance Symposium, LGBT MAP Finance Conference, and Tech Forward Conference. He is also the session designer and trainer for TechSoup's Digital Security course, and our resident Cybersecurity expert
Matt holds dual degrees in Computer Science and Computer Information Systems from Eastern Mennonite University, and an MBA from the Carey School of Business at Johns Hopkins University.
He is available as a speaker on cybersecurity topics affecting nonprofits, including cyber insurance compliance, staff training, and incident response.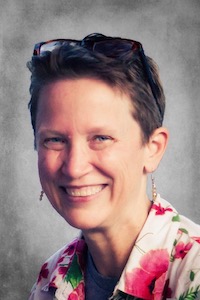 Carolyn Woodard is currently head of Marketing at Community IT Innovators. She has served many roles at Community IT, from client to project manager to marketing. With over twenty years of experience in the nonprofit world, including as a nonprofit technology project manager and Director of IT at both large and small organizations, Carolyn knows the frustrations and delights of working with technology professionals, accidental techies, executives, and staff to deliver your organization's mission and keep your IT infrastructure operating. She has a master's degree in Nonprofit Management from Johns Hopkins University and received her undergraduate degree in English Literature from Williams College. She is happy to be moderating this webinar Q&A on cyber insurance for nonprofits.