Transcript below
View Video
Subscribe to our Youtube Channel here
Listen to Podcast
Like podcasts? Find our full archive here or anywhere you listen to podcasts: search Community IT Innovators Nonprofit Technology Topics on Apple, Google, Stitcher, Pandora, and more. Or ask your smart speaker.
Ask the Experts Webinar: SharePoint for Nonprofits
Join Kyle Haines, Partner at Build Consulting, and Steve Longenecker, Director of IT Consulting at Community IT, for a free expert discussion on SharePoint for Nonprofits.
Do you have questions about file sharing and collaboration at your nonprofit? Check out our Quick Tips: Migrating Nonprofit SharePoint Files blog post.
Do you use Microsoft 365? If you use Teams to share files with colleagues, you use SharePoint.
Have you been confused about SharePoint in the past? Sometimes SharePoint training can be overwhelming. SharePoint can also be over-built and overly complicated for the basic user. Here is a basic article on how file sharing works in SharePoint if you want to read ahead, but don't worry, we're going to cover it all in the webinar.
In this webinar, we answered the most common questions and walked through the ways SharePoint makes sharing files easier. And people absolutely had lots of good questions.
Catch up on this expert webinar with Kyle Haines of Build Consulting and Steve Longenecker from Community IT. Between them they have a breadth of knowledge on nonprofit use of SharePoint. They cover the advantages and challenges of this tool; migrations, training, and change management; and how to set up file architecture to match your organization's style. SharePoint is a powerful tool for many applications; in this webinar we focus on using it for file sharing.
SharePoint is the tool within the Microsoft Office 365 online suite that provides a platform for storing, sharing and collaborating on documents. If you have Microsoft 365, you have SharePoint. If you are not using it to collaborate with your colleagues, or if you are finding it frustrating or hard to use, join this webinar for some tips and answers to your questions! If you are used to using OneDrive, you are using SharePoint. If you are sharing document files in Teams, you are using SharePoint. For more on SharePoint, see our Frequently Asked Questions post.
---
Presenters: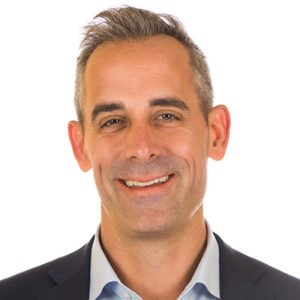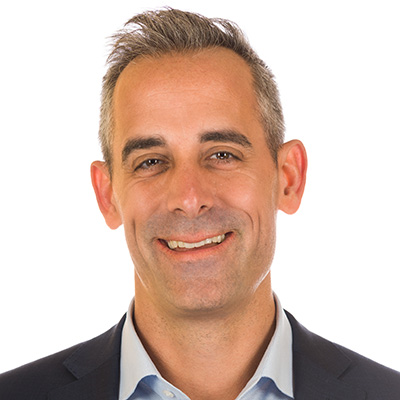 Kyle Haines co-founded Build Consulting in 2015, after working in and with nonprofit organizations to improve their Development operations and technology for over 20 years. Kyle's consulting work at Build touches all nonprofit operational areas—but has a strong focus on using technology to enhance constituent experiences, which leads to improved fundraising and greater mission impact. Kyle has served as interim CIO for several organizations, where he enjoys tackling deep-seated challenges. He has extensive experience consulting on SharePoint projects and migrations, and enjoys thinking about and talking about the challenges and rewards of organizing your file sharing.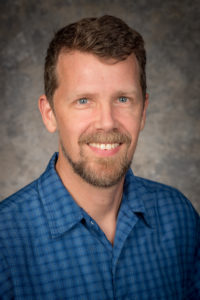 As Director of IT Consulting, Steve Longenecker divides his time at Community IT primarily between managing the company's Projects Team and consulting with clients on IT planning. Steve brings a deep background in IT support and strategic IT management experience to his work with clients. His thoughtful and empathetic demeanor helps non-technical nonprofit leaders manage their IT projects and understand the Community IT partnership approach.
Steve also specializes in Information Architecture and migrations, implementations, file-sharing platforms, collaboration tools, and Google Workspace support. His knowledge of nonprofit budgeting and management styles make him an invaluable partner in technology projects.
Steve's appreciation for working at Community IT Innovators is rooted in respect for the company's vision, and for his excellent colleagues. Before joining Community IT, Steve was an 8th grade science teacher at Takoma Park Middle School, and – though that was a long time ago now – he still draws on lessons learned in that first career.
Steve is MCSE certified. He has a B.A. in Biology from Earlham College in Richmond, IN and a Masters in the Art of Teaching from Tufts University in Massachusetts.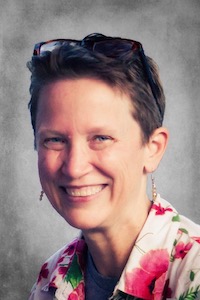 Carolyn Woodard (moderator) is currently head of Marketing at Community IT Innovators. She has served many roles at Community IT, from client to project manager to marketing. With over twenty years of experience in the nonprofit world, including as a nonprofit technology project manager and Director of IT at both large and small organizations, Carolyn knows the frustrations and delights of working with technology professionals, accidental techies, executives, and staff to deliver your organization's mission and keep your IT infrastructure operating. She has a master's degree in Nonprofit Management from Johns Hopkins University and received her undergraduate degree in English Literature from Williams College. She was happy to moderate this webinar SharePoint for nonprofits.
Transcript
Note: We ran out of time for Q&A and have appended some written answers at the end of the Transcript, here, if you want to look up your unanswered questions from the live webinar.
Carolyn Woodard: Welcome everyone, to the Community IT Innovators' webinar on SharePoint for Nonprofits.
If you have questions about file sharing and collaboration at your nonprofit, if you use Microsoft 365 online, or you use Teams to collaborate with your colleagues, you probably use SharePoint. Have you been confused about SharePoint in the past? Sometimes SharePoint training is overwhelming. It can be overbuilt, the SharePoint itself, or complicated.
In this webinar, we are very excited to have two experts who can answer some of the most common questions and walk you through ways SharePoint makes sharing files easier.
Just a note: that is, in fact, one of the first points. SharePoint does an awful lot, and we don't have time for everything in this hour. So we're going to be talking about it as a file share.
Learning Objectives
Our learning objectives for this session are that after the session, you'll
learn what SharePoint is and how to use it for file sharing.
Know more about choosing SharePoint as a file storage or sharing solution and
Understand concepts about creating file sharing architecture for your nonprofit.
I want to remind everyone that Community IT is vendor agnostic, and this presentation is to discuss how nonprofits are using common tools and what we're observing about them, but we aren't making recommendations on any platform in general. We only make recommendations to our clients based on specific business needs and nonprofit culture.
We encourage you to submit questions and comments throughout the chat feature today. And we probably won't be able to get to everything you can always contact us after the webinar for follow up. But I will be looking at the chat and trying to get those questions to our presenters.
And we also invite you to subscribe to our email lists on our website. We don't send a lot of emails, but if you do, you'll get a reminder to register for the webinar and then you can attend in person and ask your questions in real time.
So now I would like to let Steve introduce himself.
Steve Longenecker: Hi, I'm Steve Longenecker, I'm the Director of IT Consulting at Community IT. I've been at Community IT for 18 years. I just got the congratulations email yesterday, actually from our CEO Johan. So that's quite a milestone. I mark it by the fact that my son, who is in college, was born about a month before I started at Community IT.
I'm pleased to be with you. I've been doing a lot of SharePoint work at Community IT for quite a few years now. And I guess I'm considered the practice expert of SharePoint at Community IT, although I'm also sending a lot of work towards some of our other technicians because there's a lot of work to do, so it's great to be with you today.
Carolyn Woodard: Great. Thank you, Steve. And my name is Carolyn Woodard. I'm the Marketing and Outreach Director at Community IT. Thank you all so much for being here. I'm really excited about this topic.
If you're not familiar with Community IT, a little bit about us, we are a 100% employee-owned managed services provider. So we provide outsourced IT support.
We work exclusively with nonprofit organizations and
Our mission is to help nonprofits accomplish their missions through the effective use of technology.
We serve nonprofits across the United States and we've been doing this for over 20 years.
We are technology experts and we are consistently given the MSP 501 recognition for being a top MSP, which is an honor we received again in 2022.
Now, I'm very happy to introduce our guest speaker from Build Consulting, Kyle Haines. Kyle?
Kyle Haines: Thanks Carolyn. Thanks, Steve for having me today. And I'm really excited to talk more about SharePoint today. I imagine that I'm going to learn a lot from Steve and actually, in thinking about this webinar, I remember that Steve and I worked on a SharePoint implementation together nearly seven years ago.
I think our understanding of SharePoint has evolved and grown and I think SharePoint has evolved and grown as well. So I'm just incredibly grateful to be here today and excited to answer questions and to have a great conversation.
I can just share a little bit more about Build. We are very similar in many respects to the work that Community IT does in that we also help organizations that are trying to tackle complex technology questions and figure out how to use technology better to advance their mission.
And like Community IT, we're passionately independent. So you'll probably hear a lot today in my commentary that SharePoint is one solution. We don't always think it's the only solution. And I heard you say a version of that as well Steve.
We focus predominantly on assessments, selections and helping with implementations. So it's germane to today's webinar because oftentimes we hear, "We have SharePoint. We're not sure we're using it right," or "We've heard a lot about SharePoint, is that the right solution?"
And we are working to help answer that question, and hopefully today's content enriches your understanding of that and what we've learned through the years.
And then next, we often help organizations select a solution like SharePoint. So I just wanted to share a little bit more about Build. And Carolyn, thank you again for bringing us together today, and I'm really excited for the conversation.
Steve Longenecker: Great to have you, Kyle.
Carolyn Woodard: Yeah, thanks Kyle. All right. So we're putting up the agenda.
Agenda
•We are brand new to 365 and need help! How does SharePoint work?

•Who should "own" SharePoint at an organization?

•How to choose SharePoint to share files?

•How long should we expect it to take to move our files to SharePoint? How much does it cost?

•Can I combine SharePoint and Google Drives? How do I share files between them? How do I share files externally/internally?

•Please delineate SharePoint vs. Teams vs. OneDrive vs. Shared libraries.

•What are recommendations for structure and storage, file architecture?

•How "open" should an organization make SharePoint and Teams? Are there ways to limit where staff share/store files?

•We store documents in systems like Salesforce or Intacct, how does this work if we also want to use SharePoint?

•Can you discuss advanced topics: work-flow features, security, and integrations?
These are a bunch of questions that we received at the registration and some more that we hear quite often from clients and prospective clients, and among our networks as well. This looks like a lot. We're going to try to get to everything, but yeah, it's a lot to take in.
There's a lot about SharePoint just as a file share. So please don't hesitate to get in touch with us after this webinar. And also, I got a couple questions on the Q & A, I want to reassure you that we are recording today. We will be posting the video. We also release it as a two-part podcast and then I'll also have a transcript available online as well.
So don't worry too much about taking notes. If you want to just pay attention to the conversation, we will be sending out all those links afterwards. All right.
Poll
So to begin with, we have a poll. Here we go.
Are you using SharePoint now?
We wanted to get a little gauge for who is in the webinar today, our attendees. I'll give you a couple of moments to answer.
The first option is yes, and I have questions.
The second answer is yes, my organization has a hybrid system, part SharePoint, part something else. So you're using SharePoint and maybe you have some other places where files are shared, or you are considering putting together a hybrid system and have some questions about that.
We have the option no, but we're thinking about it.
And then the fourth option is not applicable.
Steve, can you see that? Do you want to read the results?
Steve Longenecker: I can see that, yes. And I have surreptitiously tried to move closer to my microphone, so hopefully people can hear me better now.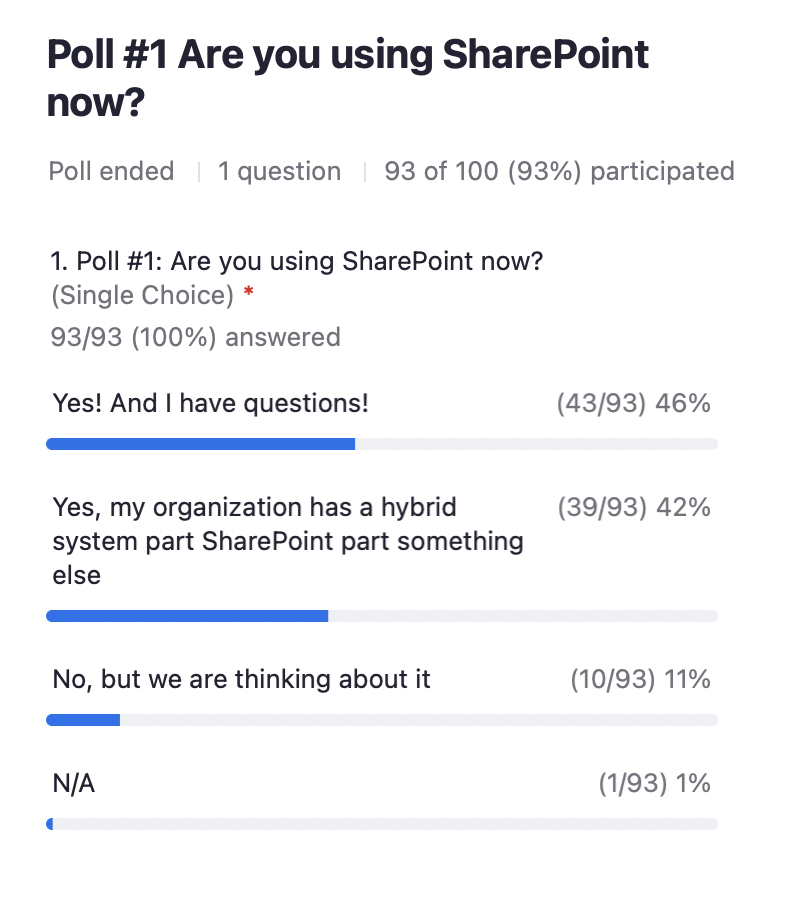 I have questions, or the first choice, was roughly half – 46% of the respondents said, yes, I have questions.
42% were doing it hybrid with SharePoint already. They may have questions too, I suppose.
No, we are thinking about it, it's about 10% and not applicable, we had one respondent say not applicable.
Kyle Haines: Really quickly, just as a reflection on that poll. It's interesting. Most of our work, I think most people answer, when they're engaging with us, option two; they have a little bit of SharePoint, a little bit of this, a little bit of that. So, it's interesting to see the percentage of people on today's webinar that find themselves in that same situation.
Carolyn Woodard: Great.
We're going to start out with a few fundamentals and basic questions around SharePoint, including if you're brand new to Office 365 and you need help,
how SharePoint works, we're going to give you a quick overview and then
we're going to talk a little bit about who should own SharePoint at an organization,
how would you choose it?
And if you did a project moving to SharePoint, how long does that sort of thing take? What does it cost?
So I want to start with this first one.
How does SharePoint work? An easy one! Haha!
Steve Longenecker: So how does SharePoint work? I'll take a stab at this first and you can fill in all the gaps I'm sure I'm going to leave here.
SharePoint works like a lot of cloud file sharing storage systems. Competitors would be Google Drive for people who are in the Google platform. Box is a really strong sort of platform that's not necessarily tied to other services as much. And Dropbox is a product that we see some of our nonprofit clients using and that we've recommended to some of our nonprofit clients in the past; it sort of comes out of a consumer space, but they have a business version as well. So all of these systems share a couple features.
The actual files are not on a server in your server room or in your server closet, the way it used to be in the olden days. That represents right there, a huge step up instead of being on a single box that you buy and pay for and try to maintain as best you can. And if it fails, you lose all your files. I mean, you probably have a backup, but that's still a big hassle. It's on a service providers server farm somewhere, and they are responsible for lots of redundancy and lots of uptime to a certain agreed upon service level. And you don't have to worry about any of that. In this case, the service provider is Microsoft. It's part of the whole Microsoft 365 bundle of services.
So a lot of our clients started out with Microsoft 365 for email services. It used to be that you'd put your email on a server, as well. That was a long time ago. That's really not a good idea anymore. It's much better to have your email services provided by a service provider, the two big players are Google and Microsoft, but if your email is in Microsoft, it's not that much harder to start putting your files in Microsoft and to use SharePoint for it.
Carolyn Woodard: Steve, I don't mean to interrupt, but I wonder if you might put up that other slide just for a moment, because I think that had kind of the different connections.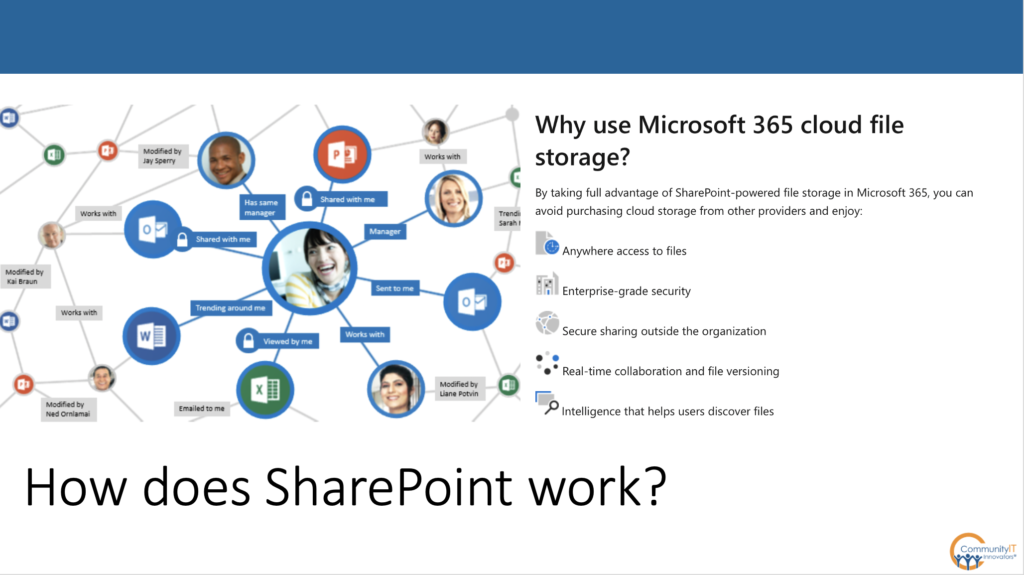 Steve Longenecker: Yeah, it's a lot of things that are all connected together when you're using Microsoft 365.
Some of the reasons that we love recommending SharePoint to our clients is that it is part of that Microsoft 365 Stack. And so all that integration comes to you out of the box. You don't have to build any of it yourself and that means that you get Microsoft 365 security features.
Your users are probably already used to logging into Microsoft 365 to get email services. So the fact that it's all in one place makes things really powerful.
One or two more things about how it works in general. The files are in the cloud, so you can access them through a browser. And that was the method that was most common in olden days. It still is a great way to access the files, especially since it used to be that connecting through a web browser was really slow and tedious. But now, all of us have such ubiquitous and strong bandwidth that it's not that slow to do it that way.
You can also sync them to your own computer and you can access them through File Explorer, if you have a Windows computer, or through Finder, if you have a Mac computer.
Double click on a file, open it, edit it, knowing that in the background, it's going to sync up to the cloud when you're done with the editing, or even while you're editing live and in process.
Kyle Haines: I might add, and I think that this is probably emblematic of the approach that Build takes, is that understanding how SharePoint works is a challenge for many organizations as they're considering these decisions. The slide that Carolyn referenced and the information that Steve gave, it's really important that people who are involved in making these selections understand at a high level, what is it that we're talking about? And so I always think that organizations that are asking this question are asking the perfect question: "What is it that we're talking about?" And even though we're not talking about something like a CRM platform, something similar to Salesforce or Microsoft, when we're involved in beginning to have conversations about what the right tool is, creating an educational foundation, so people know what it is that we're talking about, is incredibly important.
So I love this diagram, Carolyn, I think it's great. And I think that there's a ton, probably a number of other resources that you can get from Microsoft or from other vendors that really help people who need to be invested in the decision, the people who are going to be ultimately charged with advocating for the decision and championing the decision, getting them to understand early on, what is this thing that we're talking about, is incredibly important.
Carolyn Woodard: That's a great segue into the next part that you were going to talk about, Kyle, and ask you about. Who owns SharePoint and how one goes about making that choice?
But we have a couple of questions that I want to get to from the Q & A. Someone was asking about SharePoint versus OneDrive, which I know we're going to talk about a couple slides from now. So don't worry, we're going to get to that.
And also, a question from Jennifer Keller-Jackson, about nonprofits starting to use SharePoint when Corporate America has been using it for some time; are there other tools out there on the horizon, or do we feel like SharePoint is one of the tools going forward at least for a while?
Steve Longenecker: I don't think SharePoint's going anywhere.
Carolyn Woodard: Yeah.
Steve Longenecker: But it is notable that Microsoft is sort of burying the original SharePoint user interface more and more in their myriad other user interfaces.
User interface is kind of a techno battle speak, I admit. It used to be that the only way to access the files that were stored in SharePoint was with a browser. And you went to a SharePoint site that was owned by your company and your organization and hosted on a server, probably at your SharePoint server.
Now, you go to something.sharepoint.com and it's on a Microsoft server at a data center somewhere. It's part of your Microsoft 365 tenant, but you would still go there in a browser, but then you could also sync those files so that you're accessing them through File Explorer through Find, and we talked about that briefly.
But it's also important to note that Microsoft's design principles are to give 18 ways to do the same thing to their customers. It's kind of a spaghetti on the wall/what sticks kind of approach.
No one liked SharePoint. I think it's gotten so much better in some ways, just when it was finally getting over all of the user interface problems that it had at one time. And I'm sure some people in the long-time developers at Microsoft, who were big champions of SharePoint, felt this way too. We finally solved all these problems and now you've given up and you're asking your customers to do things other ways!
We're going to talk about OneDrive in a little while, but you can access SharePoint libraries through OneDrive. so your users who don't really understand the technical details, don't realize they are potentially going to a SharePoint library, because they're going to it through the OneDrive interface.
Similarly, Microsoft's making a huge push on Microsoft Teams, right? It used to be that everyone started the day in Outlook and ended the day in Outlook. Outlook was where my contacts were, my email was, my tasks, where everything was and it was so useful because it was all in one place and all integrated.
Well, Microsoft wants to recreate that experience in this decade with Teams. Start your day in Teams, end your day in Teams. All your files are in Teams, all your collaborations with your colleagues in the various teams that you're part of are in Teams. Your project management is in Teams Everything's in Teams.
Well, you can access SharePoint libraries through Teams. And in fact, they're trying to make it almost transparent so that you could spend a fair amount of time in the Microsoft stack using Microsoft SharePoint all day long and never really realize you're using SharePoint.
So that does make the answer to Jennifer's question somewhat complicated. SharePoint, I think, is here to stay, but whether or not it's surfaced as SharePoint for end users, I have less certainty about. But I don't think that that means, oh, we're putting our organization at risk by investing in SharePoint right now, because even if you invest in SharePoint, that investment will hold and be useful into the future. It's just that you may find that your users are accessing those files through other means because Microsoft gives you so many different ways to do that.
What do you think, Kyle, did I answer that all right?
Kyle Haines: Yeah. I think that maybe I would talk to it from a market perspective. I think it's unlikely there will be a new entrance into the space. I think Google and Microsoft are obviously two of the bigger players. There's some other typically consumer and some corporate applications like Box and Dropbox. I don't think they're going anywhere either. But in general I would be leery in this area of looking at a new entrance into the space to handle such a vital business function. So I would definitely be looking to one of the more stalwart organizations like Google or Microsoft or Box or Dropbox, and there may be others. Those are what come to mind.
And I agree with the sentiment. I don't think Microsoft is going anywhere. And I think that for those of us who are old enough to remember when Microsoft meant the operating system on your laptop, it means something much different now. It's clear that they're very interested in owning this space. And so, I think that they're going to continue to make investments in the product. And Steve, you mentioned some of those investments they've made recently.
Steve Longenecker: Yeah. That's a key element. What you don't want is to have your service provider for a service as vital as this resting on their product and not continuing to make investments. So it's really helpful that Microsoft is very motivated as a services company, first and foremost, that needs to please their customers to keep them.
And it's very helpful for all of us that there is a competitive landscape and there are at least four big players in it. I'd say Dropbox is a distant fourth, but Box and Google and Microsoft are all pushing. And so each of them are improving their products. All of these products are improving every year; strikingly, so.
Carolyn Woodard: Totally.
I'm seeing a couple of the questions coming in in chat with some specific questions about sites. So I just want to remind everyone we're talking about file sharing today. But I'm seeing enough questions that maybe we can come back and do a separate webinar on sites and how to set those up, if that's what the route that you're going to take, but also, if you have that as a legacy management, that some people seem to have some questions about continuing that or shifting to this different paradigm where you're using Teams to get the documents.
But I want to make sure that we get Kyle to give us a little bit about who owns SharePoint.
Kyle, if you were putting together your dream team at a nonprofit of the committee that would make this decision and take ownership of it, how would that work?
Kyle Haines: Yeah, and I was really hoping Steve would take this question and I'm bummed that I had to take it. I love the framing that you just gave me. So let me talk about a dream team.
I think that for many organizations, content, including internal content, is incredibly important. And so my dream team would be somebody who could span the organization and serve the needs of both the entire organization and individual departments in helping to manage, store and categorize the information that we think of as files.
And I think, as I said at the outset, this looks different for different organizations. I think that a well-done implementation of SharePoint and part and parcel with that is Teams and OneDrive, IT is an important stakeholder. And Steve can talk about this probably in greater detail or even challenge this assertion in its entirety.
The role of something like Active Directory becomes much more important when you implement SharePoint well, in my view. And for many organizations that I've worked with, Active Directory has been something that has been minimally invested in. It's structured in an ad hoc way or incrementally.
And so if an organization was new to SharePoint, I would want to understand, how is Active Directory is being used currently? How much thought has been given to how groups and teams are organized and their permissions been organized around those principles? So I see that owning SharePoint as being something in my dream team as a very tight collaboration between a function outside of IT. That's thinking about content in a strong partnership with IT.
Steve Longenecker: Well, I agree with that. Just for our listeners who may be blanching at Active Directory, since we're talking about Microsoft 365, we're talking about the Azure Active Directory. So it is sort of the same thing.
But you don't need Active Directory, the server version. You may not have it and that would be fine. I think the larger point is that the way Microsoft organizes things is generally when you spin up a site to host a document repository, which in Microsoft parlance is a library, the people who have access to the documents that are in that library are the members of the site.
And the members of the site are indicated as members in Azure Active Directory, to be clear about it. So if I spin up a finance site, automatically there is a finance Microsoft 365 group that gets created. And the members of that group have access to the resources in the finance site, which includes at least one SharePoint library for the documents. And I agree that there needs to be someone who understands who should be in that finance group and who should not be in that finance group. And there needs to be an understanding that it's important for the long-term health of governance of documents that you don't have immediate exceptions.
So you cannot have a sub folder buried deep down in that library that you want to tell your IT department, oh, this folder only the CFO and the CEO can have access to; the rest of the folders the finance team can have access to. But not those, no, no, no, no. We do not want to start down that road right off the bat.
It's going to work much better if you're thinking about it in terms of governance. We're going to give this whole thing to the site and we're going to administer permissions with that group membership, which is what Kyle's talking about the Azure Active Directory.
Actually SharePoint has a great deal of latitude, and we encourage our clients to use it, to give extra permissions to individual files and the users can do that by doing what's called sharing. So a member of the finance team might share a specific folder with a program manager. That specific folder has the finance documents for that program. The program director can see those documents. They can't see the rest of the finance folder.
As the IT department, we can run reports periodically that say, these are the ad hoc shares that have been added. And we can run those by the people in charge of governance to make sure that nothing looks untoward or inappropriate. We can even set up alerts that if certain files or folders are shared, someone gets alerted that sharing happened so that if somebody's sharing something incorrectly that can be addressed.
The other role for IT is sort of to slow the sprawl. Microsoft has taken a page out of the whole consumerization of IT of allowing a lot of latitude to end users to create SharePoint sites when they want to, to create teams when they want to. And that's great because a lot of times in the past, IT departments have been a roadblock to moving quickly and getting things done because you needed to put in a ticket and it might take five days. And in the meantime, you're losing time. You want to just get this done yourself. And it's not like it's that hard.
Microsoft has made these things very easy to do. And so that's sort of one extreme governance style, which is to say, just let a thousand flowers bloom, we'll figure it out later. And it can be done. At Community IT, we've done that and I know that at the end of the year, sometimes it's like, what are all these SharePoint sites? What's in them? Who owns them? And is there anything in them? Should we delete them? So if you instead have IT put some slow bumps, like, if we're going to create a new team, let's have a process for doing that. You can still do it, but we'd like you to indicate it's done.
Carolyn Woodard: Yeah. I think we are getting some questions in the chat from some of the more visual people. So I wonder Steve, if you could share, the next slide or the one after, where we had a little bit of what you're talking about of structures for SharePoint.
And then I know we have a poll, but we're going to wait just a minute to get to the poll. So go ahead.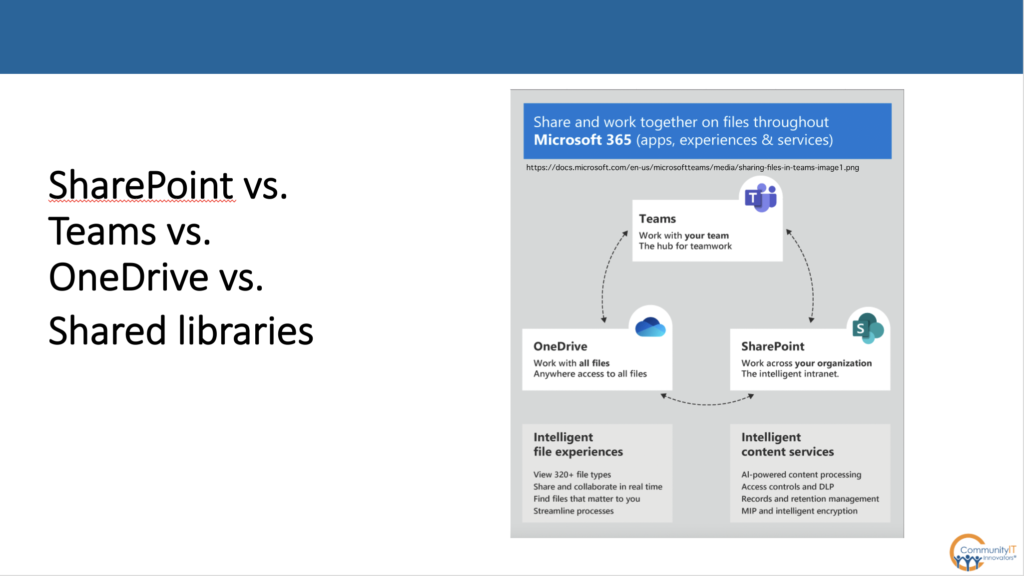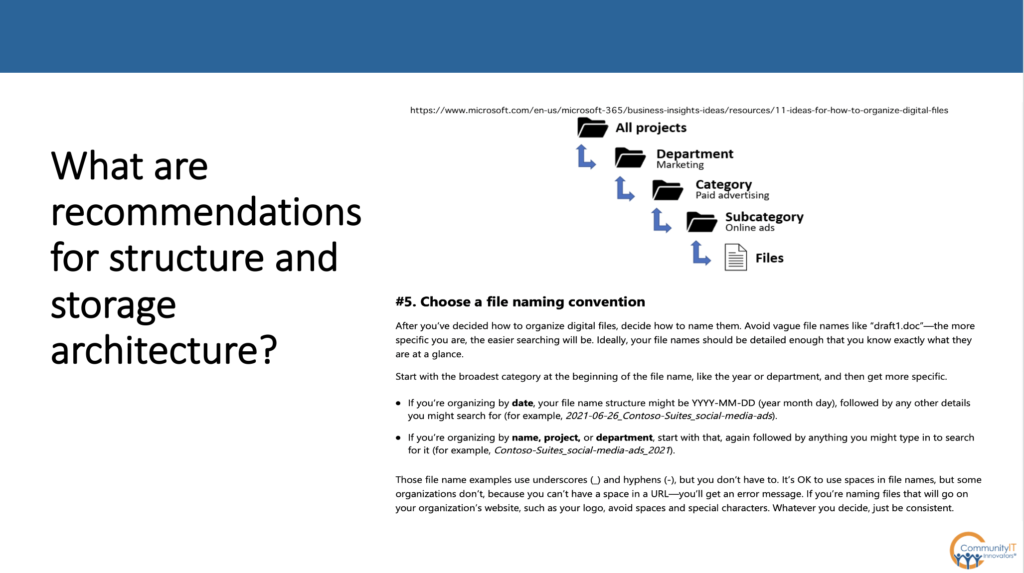 Steve Longenecker: Yeah, so this is what we were talking about before, the fact that Microsoft gives 18 ways to do the same thing. Both the value of that, because that means that you can find the way that works best for you, but the challenge of it, which is that it can be quite confusing.
So the old style SharePoint would be, you go to a place that has sharepoint.com in the link address and the beginning would be your organization's ID, so .sharepoint.com and that's traditional SharePoint. And that is, from a technical perspective, what underlies all these other things.
One Drive
OneDrive is mySharePoint. In the URL, it actually has the word "my" in front of it. You'll see it there. If you notice those kinds of things, it's basically a SharePoint library that's been coded and specialized to be just for you.
You can do ad hoc sharing from it, but we tell our clients that you should think of that as sort of your closet space.No one else is really in there. You can put whatever you want in there. Be aware, of course, that it's owned by your organization. It's not owned by you. So, if you get into a labor dispute or whatever, they can take ownership of that in a heartbeat. Don't put stuff in there that is really personal, but certainly things that are private and yours.
If you supervise a bunch of people, put annual performance review drafts before they're formally submitted to whatever process they go into. You could put them in there and know that only you have access to them. When the draft is pretty much ready to be submitted, you choose to share it with your direct report, then they would have access to it because you gave them access to it. So that's OneDrive.
Teams
And then Teams, we talked about before, it's like this whole new user interface. There's the phone mobile device version, there's the web version and a browser. And then there's the application that you can download and install and run on your Mac or your PC. But it has a whole bunch of nodes on the side. You can join groups of people that are called teams, hence the name. You can chat individually on an ad hoc basis with your colleagues or other people that are using Teams.
Kyle is at Build, I am at Community IT, but we can chat with each other through Teams because we both use Teams. That's good and bad. Sometimes I'm getting chats at times I don't want them, but Community IT has the ability to lock that down so that chats can't come in from the outside. So that's configurable.
Kyle Haines: And just to clarify-
You're not talking about MY chats. You like getting those-
Steve Longenecker: Oh, those are great. Yeah.
Kyle Haines: You're talking about other people.
Steve Longenecker: Yeah, no, no, I-
Kyle Haines: I just wanted to clarify for the audience that we weren't using me as the example in chats that you didn't want to receive.
Steve Longenecker: But, when you create a team in Microsoft Teams, it's basically an amalgamation of different existing services that Microsoft already had. They're just trying to put this, in their perspective, better user interface on it.
So there are some things that are only in Teams and native to Teams, but a lot of the other stuff is stuff that you can do on your own, or it can be done on its own, but Teams brings it all in one place. So one of the things that you get when you create a new team is that you get a little tab there and you'll see it, and it's called files. And when you click on that tab, you see the files that your team is sharing.
Well, it's a dirty little secret. It's not a secret, but it's not advertised. That's a SharePoint site and you can actually go to that site in SharePoint and you have permissions to it. There's actually a button that says "open in SharePoint."
So it's confusing because people like there to be one way to do things so that they can do it the right way. Well, it turns out with Microsoft sometimes there are 18 right ways to do something. It's particularly confusing.
I think the worst offense and probably a misstep by the design team at Microsoft, is when you're in OneDrive in a browser and you see the my-name.sharepoint.com there is below your files, a whole list of other libraries or other repositories, or something like that.
But basically, it's a list of SharePoint libraries that you have access to. But they're being advertised to you in OneDrive and you can click on them and you can see those files, but now you're accessing them through OneDrive and then they also invite you to add a shortcut to those files to your OneDrive.
Carolyn Woodard: And then you're just like, what am I doing, exactly?
Steve Longenecker: It's confusing. It's one place where there's actually a cost to doing things one way. It's like they had two different architectures for how they wanted to make this work and both work fine, but they don't work well together.
Carolyn Woodard: It's like two different parts of your brain.
Steve Longenecker: We have a fair number of tickets on a regular basis where someone is like, I'm trying to sync the SharePoint library and I can't. And the reason they can't is because they've already added a link to that library in OneDrive. There's just some code problems that might just get corrected.
Carolyn Woodard: We actually had a question about syncing,
If you are working in Teams, are the SharePoint files synced and updated in real time?
Steve Longenecker: Yes. They are. There's a sync button in the Teams interface too, so you can actually sync things from there as well. 18 ways to sync.
Carolyn Woodard: People are talking in the question and answer about all of the little fiddly things about when you're in OneDrive, et cetera.
People had some questions about how you do the structure and if we want to talk about that quickly, and then we can go back to that second poll.
Kyle, we've also had some questions about migrations in the chat and how complicated it can be to do a migration. Beforehand, you were talking a little bit about, do you just forklift everything over and just keep what you had and put it in the new one?
Would you like to talk a little bit about how you approach structures?
Kyle Haines: I think that there's going to be a recurring theme in a lot of my comments that it's really organization specific. And I think that one way to think about it is, I've worked with organizations that generate content and there's a need to store that content for historical purposes. For some organizations, there's a need to store that information for regulatory or compliance reasons.
For those organizations that perhaps are not thinking about the tools we're talking about today as collaboration tools and all of the things that Steve talked about in terms of engendering new ways of working and engendering new ways of communicating and talking about files themselves, one approach is to do a little bit of cleanup of whatever system you were using before. be it a file server, or platform you want to move off of and forklift it over.
And we use that expression because you're literally moving one thing from one area to a new area. For some organizations, I do think it's an opportunity to ask really important questions about what constitutes high value content and what is our need to surface that content for people across an organization? I don't know if I answered your question Carolyn, but it is really organization specific. And I think it's important at the outset to have a shared understanding of what it is that SharePoint is going to do for you.
And when I'm talking about SharePoint in this answer to this question, I'm also thinking about teams in OneDrive as part and parcel of that. But it's really important to have a shared organizational vision of, are we just forklifting our old system into this for the purposes of having greater accessibility and redundancy and maybe retiring some systems or retiring a file server? Are we really talking about this being a way that people can get better access to the information that they need to do their work?
Carolyn Woodard: That's a great segue into our poll.
Poll
Why are you using, or thinking about using SharePoint?
And the options are:
We are retiring a file server and going to the cloud. Like we were speaking about earlier, you had the server in the closet and that's where the files lived. You had to make a SharePoint site that was hosted on that server that you had. And that's where all your files were. And now you're not going to do that anymore. So you're growing into the cloud, that's the first option.
We are already using SharePoint and want to get better. So many organizations are using office 365 now, and probably particularly on this webinar. So you already have SharePoint, as Steve was saying, as the backend. You're accessing it through Teams, perhaps you have OneDrive, et cetera, but you want to understand it better and use it better and be more efficient and maybe train new staff members better on how to find that file. Where is that file? Where is that team?
And then we also have the option, we want to migrate from a different file storage solution in the cloud to SharePoint. So you're in a different cloud service and you want to move over to SharePoint maybe because you're using office 365, you want to better align that.
and then not applicable.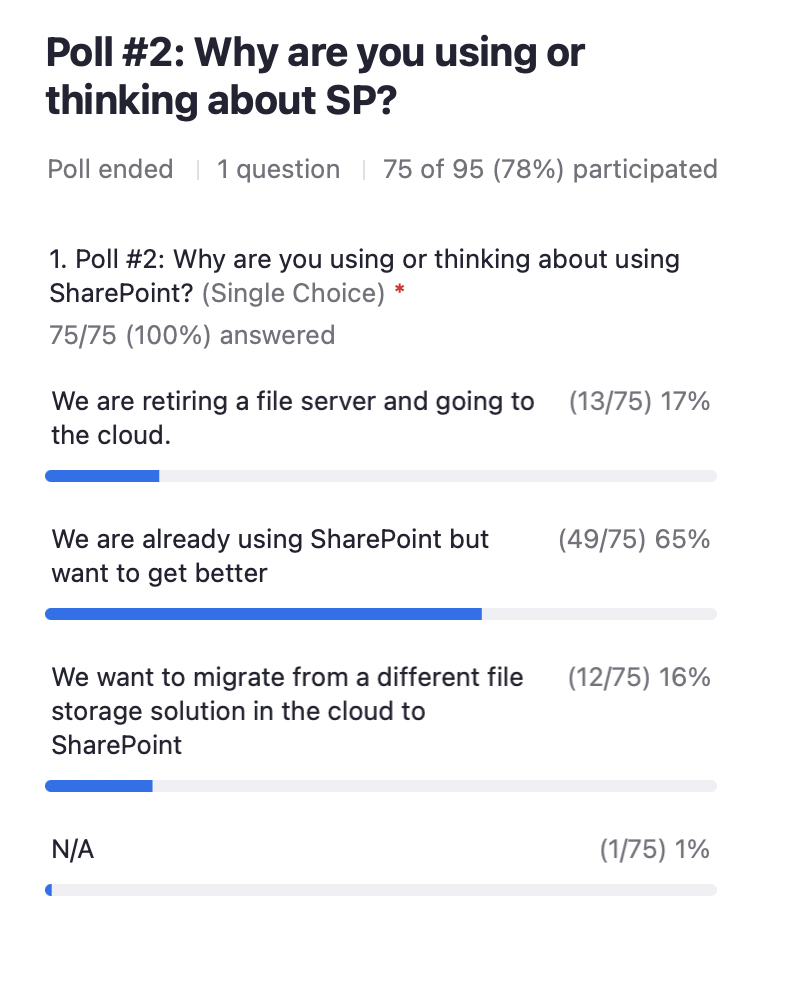 Kyle Haines: I'm going to need my readers for this. So 17% of people have files on premises in a file server, and they want to move to the cloud.
I'm surprised by this, but 65% of people are already using SharePoint and want to get better at it. And the next one is people who want to migrate from a different file storage solution in the cloud. So something like Dropbox or perhaps Google to SharePoint.
And 1% said it's not applicable.
Carolyn Woodard: All right, sounds good. Thank you everyone for filling in those polls, it helps us.
Steve Longenecker: A couple more things about the migration. I have a heuristic and I probably have used it on a webinar before, so if you heard me say it before, I apologize.
If you hire someone new to your staff and of course they don't know where files are on day one, but if on day 30, they can find a file without asking an old timer, where would I find this file? You're probably in good shape and you probably can do a forklift.
If it's been six months, I'm exaggerating for a fact, and your new staff are still like, so and so told me to find the reports on the such and such project from 2019. I have no idea where to find those. Can you give me a hint? That's probably a situation that needs to be remedied.
Think about moving from an old system to SharePoint or from any old system to any new system, as an opportunity to fix things that need to be fixed. It's a bit like moving from one house to another, here's your chance to take a bunch of stuff to the thrift store. Give a bunch of stuff away, do your yard sale. Just take some to the landfill. You don't need to take everything to your new house and it's just stuff that has just piled up. Now's your chance to get rid of it. You weren't motivated before, but now you're motivated because you're going to a new place.
At the same time, you probably don't have time to sort through every last thing. So like, there's probably a drawer in your house that's the junk drawer. Do you want to spend four hours going through each of those things and saying, I'm going to keep this because I might need it later? I'm not sure about these paper clips. No. You're going to create a cardboard box called "junk drawer box." You're going to dump the stuff in there and then you're going to have a new junk drawer box at your new house. Is that ideal? No, but it is realistic. So those balances, it's a metaphor, but those are the kinds of things that you're thinking about.
There's a lot of time required to really clean things up and change things. So you need to know that it's worth it and you need to draw some lines at some point. It's not worth looking at each file, especially since it's not something that interns can do. They don't have the institutional knowledge.
It really takes people who are probably valuable employees to make decisions about whether or not files should be trashed or moved or whatever. So you want to try to get a lot of bang for your buck by working at this at the high level.
The other thing that I'll just say is that a migration from one system to another is a chance to clean up your permissions.
And I think that's what Kyle was talking about. Whether or not you throw away files isn't as important to me because extra files floating around don't actually hurt things that much. Storage is just so cheap that it's a little bit different from the house metaphor. It's like you're moving to an electronic house that has endless space in the closets and you can just keep piling stuff up forever.
Really, the cost is not the storage cost; the cost is that you have to sort through it to find things. And that is a cost, but the permissions are important because if people can get to files that they shouldn't be able to get to, that's a risk to your organization. If people can see salary information that you don't want them to see, or whatever.
When we do migrations, we do not attempt to migrate permissions. We migrate files. So if you have a finance folder on your server or in your old system, and you want that moved to a finance library and SharePoint, we ask you who should have access to that SharePoint library carte blanche across the top. Understanding that finance people can share individual files or folders with others later, but who should have access to that finance library? Those files are going to be moved there, and those people will have access to it.
We are not going to attempt to migrate all the little exceptions and breaks and things and it's partly a practice centered in a deep belief that it's important to do that once in a while. Clean up your permissions and start fresh.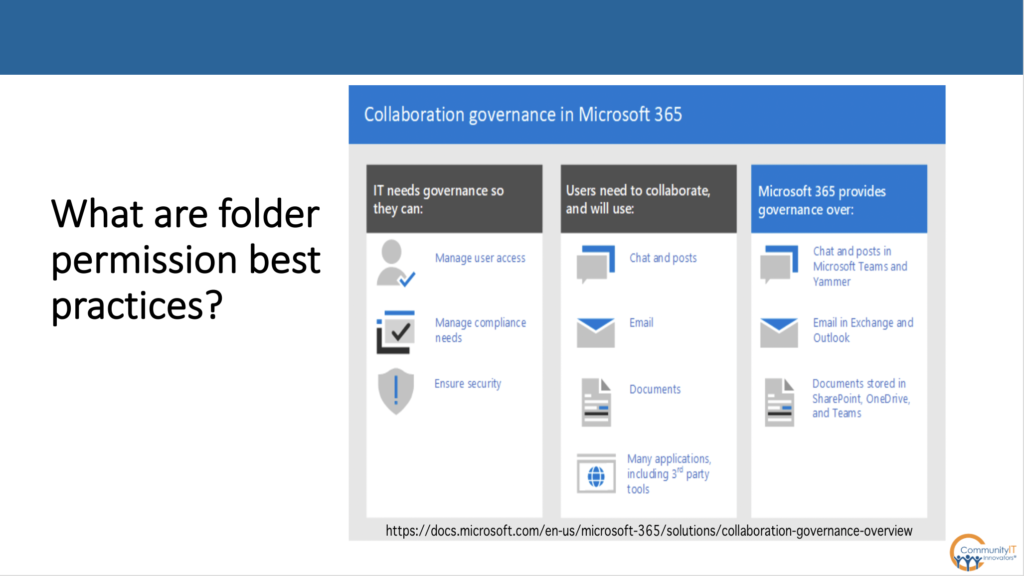 But it's also partly because the tooling actually makes it hard to migrate permissions. And I will say that one of the costs of moving from one cloud file system to any other cloud file system often doesn't matter as much with file server migrations. But when you're migrating from say, Dropbox to SharePoint, it makes a world of sense to you that we shouldn't be paying for Dropbox. We already are in Microsoft 365. Let's put the stuff in SharePoint, that's fine. But one of the costs that you need to be aware of is all of the sharing that's happening from Dropbox. Okay, this contractor has access to this Dropbox. This contractor has access to this Dropbox folder. Well, when you put it in SharePoint, you're going to have to recreate that again in the new space, because it's not going to come over.
It could be an opportunity, but Google is probably the hardest, if you want to get out of Google Drive and into SharePoint, because of the permissions on Google. There's just so many of them. People have shared so much out of Google Drive in so many different ways.
Some of the stuff that you think is yours in Google is actually somebody else's that they've shared with you. And it appears to be yours. You don't even know that, and that gets hard. And if they are Google Docs, well, SharePoint doesn't host a Google Doc. They only take Word docs. I mean, it'll be converted, but that conversion can be a challenge technically.
Kyle Haines: Yeah. I promise I'll keep this to 30 seconds or less. Just three quick things. One is, I love what Steve said about if somebody can't find something at day 30 that is vital to the work they do, and it's happening on a regular basis, you likely have a problem that needs to be remedied. I love that.
The other thing I'd say that I agree with what Steve said, that if you're going to spend time and energy on a SharePoint implementation, since Steve threw out a metric, I would say 25% of the overall time and budget should be spent on answering the question of, are we doing a forklift or are we bringing things over and what those file structures are. I think that there is enormous value in the other things that we've talked about.
Is SharePoint right for us? How are we going to support people in making the change? And how are we going to support them after we have made the change?
One thing I would add to something Steve said from a technical perspective, if you have a folder on your file server and you know who you are – from the 2011 gala and there are 1400 unedited photos in there along with the original unedited copy of the entire gala, along with all of the assets that you have made final – you should be working with an implementation partner to find those files and figure out what's worth retaining because those big image files and those big video files are things you don't want to forklift over because of the storage costs associated with them.
Carolyn Woodard: That's a great way to think about it. Is anyone ever going to go back into that folder? And if they do, are they going to be able to find that photo that they want?
Kyle Haines: Do you need the picture of the person with the food in their mouth? Their mouth's open and the forks hanging out, you probably don't need to keep it.
Carolyn Woodard: Exactly. And if no one went through in 2011 and pulled out the best photos then, yeah.
We've got tons of good questions coming in. So I wanted to go back to the learning objectives. I want to read quickly about learning what SharePoint is, how it's used in file sharing, and knowing more about choosing it as a sharing solution.
Clearly, we scratched the surface. I know it's frustrating in the Q&A, I've had to say a couple times, it depends. It really depends on your organization, your culture and what you're trying to do, and then understand the concepts in creating the file sharing architecture for your nonprofit.
I want to make sure to tell everyone about our upcoming webinar which is actually in just a couple of weeks.
We're going to have Matt Eshleman from Community IT who's our cybersecurity guru talk about Security Training for Nonprofit Grantees. He's been doing a project over the past year or so working with a funder who is very concerned about especially email security and making sure that their grantees had training on knowing those fake emails and not to click, and if you do click, who to tell.
They had a lot of lessons learned from that. It's a really fascinating case study and they're going to talk about that. It's a week earlier than we usually do. It's going to be the second week of October on October 12th. So please sign up for that.
If you are a grantee, a grantor, a funder, or are interested in cyber security, they're going to talk about some of those tools. So, we invite you back for that.
Q and A
Steve, if you can go to the last slide, maybe we could take some questions from the Q&A. Here is all of our contact information, where to find more information, past webinars on both of our websites that we have videos of different.
We've done some on SharePoint over the years. If you had some questions about SharePoint, we may have some other materials for you.
In the Q&A, there were a couple of pretty specific questions. I would say, get in touch with us directly. For some of the more how-to: i.e. I have this situation at my organization and I am not able to see this in that file or whatever it is, just get in touch with us directly about those types of questions.
But now I wanted to go back into the questions because Kyle Lovell actually got back in touch with us about the migration.
He says,
We are a department migrating to OneDrive and SharePoint from Dropbox. Is it best practice to move the files to SharePoint and then people can access them via their own OneDrive? Or does the individual move the files to OneDrive and share?
That seems like a question coming from the beginning of the process. So do you have some ways to think about it?
Kyle Haines: I can answer first and then I'm very curious what Steve has to say about this. I think for me, three or four years ago, OneDrive was a big part of the way that I worked and truthfully it has become less important and Teams has become much more important to me in conjunction with SharePoint. It's only my experience with it, but I think what I would say is hearing what Steve said about OneDrive being really your personal place to work.
The truth is, don't tell our managed service provider this, but most of the work that I do is on my desktop independently. And then I'm very quickly moving it into a team or I'm chatting about it with somebody through Teams.
So most of my documents are in the cloud, but truthfully for me, OneDrive has become much less of a place that I engage with on a regular basis. It's the place that I store things that I might want to come back to someday. So I just wanted to make sure that in that question, Kyle, great name, by the way, that you're not forgetting about Teams. Teams has taken a more prevalent role in my view, as opposed to OneDrive. Steve, I'm very curious about your perspective on that, including disagreeing entirely.
Steve Longenecker: No, no, that's fine. The way you're describing it. When you're working on your desktop, if you have OneDrive set up the way Microsoft defaults and you're saving it to your desktop. You're actually saving it to OneDrive. It's kind of transparent to you, but there's a sync engine syncing all the files on your desktop to your OneDrive so that if your laptop goes cahooee one day, you can get all those files back, because they're actually in a folder called Desktop in your OneDrive account.
In terms of the original way we would do things, I would say self-service is okay. In fact, it's probably fine if you really have a staff that's sophisticated, or at least are willing to follow instructions and do their best. You can just say, hey, we're using Dropbox. We want to get this stuff into Teams. Here are the different Teams libraries we've created, knowing that Teams libraries are SharePoint libraries. You have access to the ones you should have access to. Please move the stuff from your Dropbox to the appropriate place. You have two weeks, get it done. You have three weeks, get it done. I think that approach can work. It's certainly inexpensive.
The advantages of having IT do it, whether that's an MSP or a service provider that you hire for a contract to do this, is that you get a lot more logging and attention.
If you're just dragging and dropping, there's always a chance that something doesn't move and no one notices or doesn't know it. With Dropbox to SharePoint, there should be tools that can hook into Dropbox on the back end and hook into SharePoint on the back end and move things over. That is something that works pretty well for just about everything. Except again, Google is the odd man out just because it's a very, very different approach to file cloud storage in general.
Carolyn Woodard: I wanted to thank everybody for coming, because you're coming up to the hour. I know I can stay on, but I know Kyle has to get off.
So what I want to make sure to say to everyone is if we didn't get to your question, I'll take those questions that we didn't answer and I will pull them out and put them in the transcript and see if we can get Steve and Kyle to give us some written answers to those outstanding questions.
Look back maybe next week. You'll get an email as an attendee or registrant with the link to the video and the transcript. So check back there for your question to be answered.
Kyle Haines: I really appreciate you having me today. As always, I learn a ton on these webinars and it's always helpful to round out the experience I have with the experience Carolyn, that you have, and Steve, that you have as well.
Steve Longenecker: It's been great having you, Kyle, and if you need to roll you roll, but can you comment on using metadata versus folders for your phone?
Kyle Haines: Oh, I'm going to leave that one for you.
Carolyn Woodard: Using SharePoint as a digital asset management for photos, videos, those big files, I think you kind of answered that earlier, Steve, that if you really work with a lot of photos and videos that you probably need a more dedicated asset management…
Steve Longenecker: SharePoint is a perfectly functional, lightweight digital asset management tool. I would not like to use it for big video files, but for photos, it's fine if all you want is the very basic stuff. You can tag things, you get information when you use what's called an asset library, it's a special kind of library. You get information right as you're clicking through. You can see without opening the individual files. You can see things like pixels with the ratio and all that kind of stuff. But if you really are into proper digital asset management, it is not a purpose built digital asset management tool and it's not going to meet the heavy duty purpose built tools.
If you're a lawyer and you want to use SharePoint for keeping track of all your case work or you're a law firm, fine, I think SharePoint is fine. It's a nice, lightweight place to keep documents. But there are systems that are purpose built for legal documents. And they're just better.
I may answer Suzanne's question because it's a great one, commenting on metadata versus folders. Metadata is kind of the old style of organizing and it's part of a theme that I feel like we didn't highlight.
A lot of questions seem like they're coming from the perspective of, we set up SharePoint in 2015, we set up SharePoint in 2016, and now you're telling us things that don't quite jive with the way we've been doing them. And Kyle at the very beginning, talked about how his practice, my practice, our practice has evolved and how the platform has evolved. And that's absolutely true.
There's a lot of new ways of doing things, and when I say new, I'd put it at 2018, maybe. They introduce this whole thing about modern sites, the whole integration with Azure Active Directory.
It used to be that SharePoint was very much a standalone product. It was available from Microsoft 365, but it really wasn't fully integrated. So there's so many things that are different now and in some ways painful as this might be, it would be a lot easier at this point to migrate files from a file server into a modern SharePoint environment that we build from scratch than it might be to take an eight year old SharePoint environment that was built according to the best practices of eight years ago.
We see all these things that we'd like to have, but we have to convert these sites to modern and make everything different. That's actually a harder thing to do unfortunately.
Metadata is a 2015, 2016 way of organizing things. It just never really worked. Folders are something that for whatever reason, the staff at your organization get. They know how to put files in the right folder. It's very difficult to get people to tag things with metadata and so we have sort of stopped trying to use metadata.
That 5,000 file limit. I'm just going to answer it real quick.
It's a question from 2015, 2016, and it's just not a real thing anymore. It's still a real limit that will pop up, but-
Carolyn Woodard: Yeah. It's a real limit, but you can buy extra storage, correct?
Steve Longenecker: No, no, no, no. The 5,000 file limit is that if you are opening a SharePoint site in a browser and there are more than 5,000 items in that view, it will cause problems.
But as soon as you put things in sub folders and sub folders, let's say you have a library that has 20,000 items in it. That sounds like it's more than 5,000, but actually if you have six folders in the root of your site and each of those folders contains 4,000 items, you have 24,000 items. At no point are you exceeding the 5,000 limit because you open the root of the library and you see six folders, you open up a folder and you see 4,000 items. Less than 5,000, no problem.
So, there's a lot of new stuff and it's not that new, but I understand that if you built a site some time ago and we built some of those sites, it's not anyone's fault. It's just the way the technology has evolved.
Carolyn Woodard: Yeah, I'm loving this because we are getting so many questions on that, that clearly, there's a need to understand better. If you built out SharePoint eight years ago, what do you do now? So I feel like that is a webinar in our future.
I'm so happy to get all of these questions and all of you have been asking these questions, you're on our email list now, so you will get notification when we do this future SharePoint webinar about sites versus file sharing. I think that's a really great question and something that we clearly need to answer.
So I want to thank everyone. I want to thank you, Steve. Thank you, Kyle. Who had to leave actually at the hour and we appreciate you so much and thanks for being with us today and we hope you'll come back to another webinar in the future. Thank you.
Steve Longenecker: Thank you all. It was really fun. Sorry that we didn't get to everything. I like getting to everything.
Additional Q&A from the live webinar
General Issues
Will you share some of those options for foundational education? That is what we're struggling with in terms of adoption. No one knows what it is, so they are afraid of it. We've looked into some trainings but when vetting them, they are either advertisements or over our non-IT heads.


I suspect this is a common issue, not just with SharePoint – helping staff adopt to something complicated and not well known. Some of these documents may help, but you will need to create a training or familiarization program specific to your organization, culture, and what you are using SharePoint for. At the end of the day, if productivity is suffering because everyone is sharing files their own way, then at some point your leadership will have to make time for education and training.

Sometimes this is something that HR can get involved in – both as a resource on good training practices that your IT folks may not be as familiar with – and as a management tool to make certain trainings required at onboarding, for example, or for performance reviews. You can identify internal "super users" and give them incentives to help familiarize others with their skills, through brown bags, etc. Make sure to reward them for sharing knowledge and make it worthwhile to them to spend precious bandwidth!

You can also consider an engagement with consultants like Build, where someone with fresh eyes can help assess where your organization is doing SharePoint training well and where it's not as productive as you want it to be. And of course, your staff need security training, on every platform, especially when you are managing permissions and can be collaborating with colleagues outside your organization.

What is SharePoint (from Microsoft) https://docs.microsoft.com/en-us/sharepoint/intro-to-file-collaboration

SharePoint FAQ (from Community IT) https://communityit.com/what-is-sharepoint-nonprofits-frequently-asked-questions/

Tech Soup "how to" article on managing documents in the cloud that includes SharePoint: https://www.techsoup.org/support/articles-and-how-tos/nonprofits-guide-to-managing-documents-in-the-cloud-effectively


Will you also be discussing how to create a SharePoint communication site vs. a team site?


We can't really answer that today, you can get in touch with us after – or maybe we'll do a full webinar on sites in SharePoint in the future, and how to migrate/retrain yourself to stop using/thinking in terms of sites.


I work for a non-profit organization and our agency uses SharePoint in smaller department/team silos generally. However, I am in the midst of an organization wide SharePoint renovation in order to better display information & communicate across the org. Setting up sites I feel comfortable with, however I'm finding many challenges with how to better manage document sharing and document libraries that will be fundamental to our structures moving forward. Seeking support on metadata and document library management primarily 🙂 Thank you for hosting!

Can you comment on using metadata versus folders for file organization?


Notice that Microsoft's guidance in Question 3 above does not mention metadata. This represents a shift in the last half decade in how Microsoft now recommends general document organization be done. At Community IT, we have embraced this shift. Users are used to using folder hierarchies for file organization, modern SharePoint works very well with folders, and we have yet to see a client that has found genuine value in enforcing metadata tagging, or even successfully comprehensively enforced it.

Metadata tagging was valuable in an era when suboptimal bandwidth made navigating folder hierarchies in a browser a pretty awful experience. These days loading a new webpage showing the contents of a folder happens quickly enough and besides many users will be accessing the files through a sync'd folder in File Explorer or Finder on their local computer and that experience works very well with folders (whereas – metadata tags will not sync). On top of all of that, Microsoft's browser-based 365 search engine performs very well – without metadata. We strongly recommend to our clients to focus only on folders for file organization.


Is it possible to make this change to using SharePoint and OneDrive if you do not have in-house IT staff? There has been a lot of references made to the "IT department" – we have an MSP for our tech support and I'm not sure this is a project they would be willing to facilitate. Thank you!


That's a great question. If you have concerns that the MSP you are using isn't able to help you manage a migration project I think we'd say trust that instinct. It can be a complicated project with lots of change management. You either need to find a consultant (like Build, or Community IT will take on IT management as part of an ongoing support agreement) or make time and bandwidth for someone in your organization to own the migration.


My team has a hard time with the SharePoint vs OneDrive.


From Steve: OneDrive used to be a special instance of SharePoint file storage that was where I could store my private files that I owned and no one else could see unless I choose to share them file by file or folder by folder with whoever I wanted to. Now OneDrive can also have shortcuts to SharePoint libraries or SharePoint folders. Why? Because Microsoft likes to give its users 18 ways to do the same thing and if accessing a SharePoint library through OneDrive seems easier to you, why not?

Note that if you create a shortcut to a SharePoint Library or folder in your OneDrive and you are syncing your OneDrive, you won't be able to sync that SharePoint Library separately. This is a limitation of Microsoft's sync software.

Team is really a new User Interface (UI), designed for groups of people to share a common workspace for collaboration, with Slack-like posting, file sharing, and other Microsoft and third-party apps that you can add as you like: a shared Microsoft OneNote notebook, or a shared Evernote notebook, a shared Microsoft Planner (Kanban Board style project management platform) project, or a Trello (3rd party Kanban Board style project management platform) project.

In all cases, the files are pretty available and pretty easy to access and work on and collaborate with others on. So you are using SharePoint "behind the scenes" and don't even need to know anything except where to find that file again through Teams, if you are accessing files through Teams. I really think the hard thing for people to understand is that Microsoft really does provide so MANY ways to do essentially the same thing.


I'm new to Sharepoint. Can you speak to the organization of files within Sharepoint?  If files need to be organized by depts. or topics and shared across the org, would I be using sites, or libraries?

It would be helpful to see the library, member, group structure and how to set up and share.


Our best practice is EITHER: To create a Microsoft Team (in the Microsoft Teams application) which automatically creates a Teams-enabled Microsoft 365 Group and linked SharePoint site. The SharePoint site that is created is what SharePoint language refers to as a team site and comes with a default Library called "Documents" and a folder within that Library named "General."

The Microsoft Team will have an initial channel called "General" and when you click the Files tab of that channel in the Microsoft Teams app, you'll be seeing the contents of that folder in the Documents Library of the SharePoint team site. Members of the Microsoft Team (Microsoft 365 Group – they are the same) have access to all the resources in the SharePoint team site, including all the files in the Documents Library.

OR: For situations in which Microsoft Teams is not desired, we simply create the SharePoint team site (NOT a Communications site – that template we use for Intranet requirements) in the SharePoint Admin portal. Again a Microsoft 365 Group is automatically created, but this time the Group is not Teams-enabled. The site again comes with a default Library called "Documents" but there is no "General" folder. Members of the Microsoft 365 Group have access to all the resources in the SharePoint team site, including all the files in the Documents Library.

We generally assign members to the Microsoft 365 Group or Microsoft 365 Team manually. Whether that assignment is done by IT or by an end user Team/Group owner varies from organization to organization.

Talking about this subject is difficult because the word "team" has a specific meaning when it is a Microsoft Team, when it is a SharePoint site template and of course is used in everyday language.


Maybe include a sample organization SharePoint layout.

Can you share recommendations for migrating from a traditional Windows network shared folders to Sharepoint? We are using Office 365 (Outlook) and Teams.


Our best practice is to create a SharePoint team site for each set of files that has unique permissions governed by IT. This is not to say that individual files or folders can't be shared ad hoc by a member of a SharePoint team site with a nonmember; we encourage such ad hoc sharing. But if there is a need for a set of folders/files to be made available to a specific group of people by the IT Department, then the IT Department should create a separate SharePoint site for that purpose.

This is in contrast to the ways in which traditional Windows network shared folders might work, where it's been common for subfolders to disinherit permissions from the parent file share. We strongly recommend breaking inheritance in SharePoint Library subfolders.

As an example, if you have a share on your file server that is shared with members of the "Finance" security group, you should create a SharePoint team site for that group and plan to migrate the files from that file server location to that SharePoint site. If, within that Finance Windows network shared folder, you have a subfolder that is not inheriting those general permissions for the Finance Department but is instead only accessible by the CFO and CEO, you should NOT migrate that subfolder to your new SharePoint Finance Library. Instead create a new SharePoint site just for the CEO and CFO, or have the folder in the CFO's OneDrive and shared ad hoc by the CFO with the CEO.

And then, to finish answering the question, we like using the free Microsoft SPMT to do the actual file migration when the source is a Windows file server.

We are planning to do a webinar or blog post on general migration strategies for SharePoint. Stay tuned!


How long can the process to migrate years of files into the SharePoint cloud take?  I am just thinking about all documents and departments and the amount of files we have stored.


Steve and Kyle answered this question live.. You can make decisions based on age, and archive those files, but move them – or go through all of the files. It depends on how much time you have to go through it. Storage isn't terribly expensive, and the time of your staff may be more valuable. There are "forklift" solutions depending on where you are migrating your files from. You can make decisions based on dates – archive (and continue to store) older files but only spend time sorting and assigning new permissions to more recently created and accessed files. Just like moving houses – do you label a box "junk drawer" and just take it to the new house if you have room? Or do you have the time to spend the time to sort and throw out/give away your organization's junk drawer items?


We're battling with this point exactly. How to even tackle migration work when our organization uses our current file sharing platform to share links externally and embed them in documents.


It is a process and requires change management and leadership commitment. It can seem like a much less urgent project than other tech projects. And it is very disruptive to ordinary staff just trying to do their work and now collaboration isn't the way it used to be, and they can't find their files and .. It CAN be done, but we haven't heard of any SharePoint migration/implementation without any hiccups.

One development that may help provide urgency is increased cybersecurity risks and the need for the entire organization to "own" security, down to the level of sharing files and using collaboration tools securely. If your cyber insurance is requesting increased vigilance about those external links, then you will have to address the issue sooner rather than later.

TIPS


I've not seen the option to have our organization's SharePoint file folders be displayed in a PC user's File Explorer! (Similar to OneDrive) How do we do this?


You should see a "sync" button when viewing the files in SharePoint (and Teams).


Any updates on if Microsoft is going to fix the drive mapping, since they killed Internet Explorer? We are currently using a third-party tool but it's a little annoying to have to pay for that, since it's Microsoft that broke it in the first place.


Lettered drives are a vestige of first MS DOS and then the Windows Operating System and, yes, lots of critical line of business applications expect/expected network shares to be available as lettered drives and so the functionality is/was designed around that expectation. But those line of business applications are evolving in this new world and I think it's much more likely that they'll evolve to no longer rely on lettered drives than that Microsoft will do a lot of coding to make SharePoint work well with lettered drives. It seems like those changes are already happening. I think drive letters are going to be a historical artifact in the mid-future.


Is it best practice that you set security permissions at the site level vs at the folder level?


Best practice is at the site level. You can argue for Library level. Definitely don't click the "disinherit permissions from parent" on an individual folder. See answer to question 10. The reason is because governance of folder level permissions is hard in SharePoint (it's hard on a file server too – but it's harder in SharePoint).

This article has information on collaboration and permissions: https://learn.microsoft.com/en-us/microsoft-365/solutions/collaboration-governance-overview


So you are suggesting using Azure security groups rather than SharePoint groups?


Or, better yet, use the Microsoft 365 Groups that are created automatically when you create a Modern SharePoint site.


Do you need a special type of Office 365 licensure for file sharing?

If I'm hearing this correctly, we should organize permissions and access to sites using AD groupings which would result in multiple sites being created. Is that right?


Yes. Multiple sites are typical in modern SharePoint.


Do you typically recommend going team by team /dept. by dept. for the SharePoint migration OR everyone at the same time?


It depends on your organization culture, structure, how large of a migration you have, and how much support you have available. Dept by dept works well, so definitely consider it. It can help spread out the help requests. You can also use the departments or teams who have already migrated as cheerleaders for the next ones who have to make the migration.


Are the files loaded in Teams synced with Sharepoint so that they are updated in real-time?

In Teams, what is the distinction between the Files tab and the Document Library tab? Why use one if you have the other?


When a Microsoft Team is created, a SharePoint team site is automatically created to be one of the Microsoft Team's resources. That is what you see on the Files tab (actually a subfolder of the default Documents Library of the site – the subfolder is named after the Team channel, the first subfolder being "General"). See answer to Question 8.

There are times when you may create a Microsoft Team for a group of people that are already collaborating together on files in a SharePoint site that preexisted the Microsoft Team. This results in an awkward situation in which there are now two places for the group of people to save and share their collaborative files. Unfortunately, Microsoft hasn't really solved this problem. In an ideal world you could automatically merge the two repositories, but at the time of this writing that's not possible. So you can add the old Library as another tab and make decisions as a group about which repository to use.

An industrious IT Department could copy the files from the old preexisting Library to the new Microsoft Team SharePoint Library and then delete the preexisting Library. We've generally not done this as the ROI doesn't seem worth it. It is another example of how the old ways of using SharePoint sometimes conflict with Microsoft's current recommendations.


The really stupid thing is the 'create shared library' not being clearly 'you are about to create a new SharePoint site'.


This is not in the form of a question. But we take your point. This is another case where Microsoft creates 18 different ways to do something, and that complexity isn't always well-communicated.


Those shared files you're talking about, Steve: Where can those be organized? For example, will we have to go back to the original email it was attached to or scroll through 100's of shared files? Or is there a way to organize under a folder for future access?


It's true that, at this time, accessing files that are shared with you ad hoc from a Share Link can be difficult to find. And it's true that when it happens to me, I do sometimes search my Outlook by keywords and by the email address of the person I remember shared the file with me.

But I also recommend simply using Microsoft 365's search (available in many places, but OneDrive in the browser is a good place to find it). That search will include files shared by Share Links with you (and won't surface anything you don't have permissions to).


We have HIPAA and PII conditions we have to worry about before we move to a full SharePoint solutions, but haven't been able to find much information on it.  Do you have any information on this?/👍 My organization's Social Workers and Dental Clinic staff have the same HIPAA and PII concerns!

Is SharePoint a good system for media files like photos & videos which need good metadata search capabilities?


Answered live: photos, sure. Videos can be stored but if you want to work on videos, you need a dedicated Digital Asset Management (DAM) system for videos, SharePoint is not the best.

Also, consider when you are storing those photos the example Kyle gave of the 1000 unedited photos from the 2011 gala – you can store them indefinitely, but if no one knows they are there/they haven't been edited/they aren't accessible/usable – then why are you storing them? However, if you don't have staff time to sort through your photos in storage, then putting them in a "digital attic" may be a fine solution.


Should you be using MS Stream for videos?


If you are using the Microsoft stack extensively, MS Stream is super convenient for storage of internal meeting videos. It all happens automatically, and the recordings are easy to find. These are the great reason to use Stream (and we use it at Community IT).

But MS Stream is only accessible to users within your tenant, so it's not a good place (at this time anyway) for videos you want to share externally. And the MS Stream storage comes out of the storage capacity of your Microsoft 365 tenant and videos can eat up storage capacity quickly. I'd use YouTube for videos that are public facing.


Doesn't SharePoint have a 5000 file limit (that includes files and folders) which can cause issues if it's exceeded?


Answered live: Sort of, technically: "Yes." The 5000 file limit applies to how many files can be listed in a single view in a browser access of a SharePoint Library. If you are using folders (and subfolders and sub-subfolders, etc.) then the chances of ever trying to have a list of 5000 files in a single view is quite unlikely. Much more likely, your root view of the library will list 5-30 folders and 0-50 files and the view within each of those 5-30 folders will be similar; never will SharePoint be trying to list 5000 files in a single view.


Is there SharePoint storage, Azure storage, or other special non-profit credits? Where can I find this info?

Shouldn't local device storage be discouraged, and OneDrive used as the User Drive – especially if devices are not backed up?


Yes, but with the OneDrive Sync Client software running on your end user's device, particularly when the device's "important folders" are backed up by that software, the difference between saving to the local device and saving to OneDrive can become somewhat negligible.


Why do some groups using Salesforce not like using SharePoint?


That's hard to say without understanding your organization in more detail. My hunch is that Salesforce has the ability to store files natively, and that by having documents in Salesforce it puts the information/files very close at hand and easy to access for the users of Salesforce.

I note that, if this is the case, some questions naturally arise about the costs of storage for Salesforce, how non-users of Salesforce access those files. Salesforce has done some recent work in recognition of the limitations of storing files in Salesforce and created pathways to integrate with Enterprise Content Management (ECM) systems, of which SharePoint is one. https://developer.salesforce.com/blogs/2022/06/reduce-file-storage-consumption-with-salesforce-functions-and-amazon-s3.