Security Training for Nonprofit Grantees
Wednesday, October 12, 2022 at 3pm Eastern, 12 Noon Pacific
Join Matt Eshleman and guest Jada Breegle from Legal Services Corporation for a wide-ranging discussion of cybersecurity at nonprofits and how funders can work collaboratively with grantees to instill a staff culture of healthy skepticism as part of a strong cyber defense. Research shows that short, frequent and realistic trainings are more valuable than a once-a-year security video at creating an email safety culture at nonprofits. You can have all the correct security tools in place but the number one way a hack will happen is when someone on your staff clicks on the wrong link in a compromised email that looks real.
In this webinar, Matt and Jada will answer your questions about working with funders to improve cybersecurity at nonprofits, including important security training for nonprofit grantees.
If you are a funder, you'll learn how to work with your grantees to help them protect your financial investments in them and better ensure they are able to deliver their important nonprofit missions without the delays and financial burdens of being hacked.
If you are a grantee, we'll explore ways to approach your funders about cybersecurity training and support to help strengthen your staff and qualify for necessary cyber insurance.
Join us for this case study webinar from Community IT. For this cybersecurity awareness month, make a resolution to take steps to improve cybersecurity at your nonprofit.
Come ask your questions at registration or live at the virtual event and get some expert advice.
---
Presenters: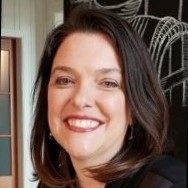 Jada Breegle is the Chief Information Office at the Legal Services Corporation (LSC), an independent nonprofit established by Congress in 1974 to provide financial support for civil legal aid to low-income Americans.  In her role, Jada oversees the management of LSC's day-to-day technology operations and leads the charge to provide technology to address LSC's long-range objectives. Jada has more than 20 years of Federal technology experience. Before LSC, she worked at the Federal Retirement Thrift Investment Board (FRTIB), where she held a variety of leadership roles, including Executive Officer to the Chief Operating Officer and Deputy Chief Technology Officer for Infrastructure and Operations where she managed enterprise-level IT projects in excess of $50 million. Prior to the FRTIB, Jada held roles of increasing responsibility at the Defense Information Systems Agency (DISA), including roles in data center operations and strategic planning. 
Jada received her B.A. from Marymount University and holds a Master of Public Administration from Bowie State University and a Master of Natural Resources from Virginia Tech University.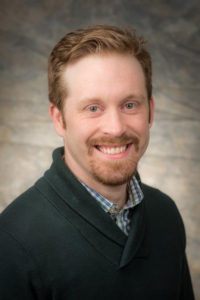 Chief Technology Officer at Community IT Matthew Eshleman has over 22 years of expertise in cybersecurity, IT support, team leadership, software selection and research, and client support. Matt is a frequent speaker on cybersecurity topics for nonprofits and has presented at NTEN events, the Inside NGO conference, Nonprofit Risk Management Summit and Credit Builders Alliance Symposium, LGBT MAP Finance Conference, and Tech Forward Conference. He is also the session designer and trainer for TechSoup's Digital Security course, and our resident Cybersecurity expert
Matt holds dual degrees in Computer Science and Computer Information Systems from Eastern Mennonite University, and an MBA from the Carey School of Business at Johns Hopkins University.
He is available as a speaker on cybersecurity topics affecting nonprofits, including cyber insurance compliance, staff training, and incident response.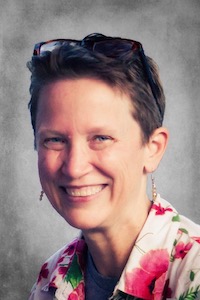 Carolyn Woodard (moderator) is currently head of Marketing at Community IT Innovators. She has served many roles at Community IT, from client to project manager to marketing. With over twenty years of experience in the nonprofit world, including as a nonprofit technology project manager and Director of IT at both large and small organizations, Carolyn knows the frustrations and delights of working with technology professionals, accidental techies, executives, and staff to deliver your organization's mission and keep your IT infrastructure operating. She has a master's degree in Nonprofit Management from Johns Hopkins University and received her undergraduate degree in English Literature from Williams College. She is happy to be moderating this webinar on Security Training for Nonprofit Grantees.