Full transcript and podcast coming soon!
View Video
Presented with Nonprofit Learning Lab
Community IT CTO Matt Eshleman presented a new free webinar on 10 Free IT Security Tools for Nonprofits, hosted by the Nonprofit Learning Lab
What should you do to protect your nonprofit from hacks if you don't know much about IT?
Where can you find expert, current information on practical steps you can take as a nonprofit leader to make sure your staff take cybersecurity seriously, without breaking the budget, or paying for security you don't understand how to use? Nonprofits are seeing cybersecurity risks and costs go up.
Come learn how to manage cybersecurity basics at every level of your organization, to better protect yourself from scams and frauds.
Matt gives an overview of the threat landscape for nonprofits and shares 10 free IT security tools your organization should be using – and probably already have access to. He also shares a few bonus low-cost tools you can consider, and discusses ways to make cyber security an integrated part of your nonprofit culture.
All staff will find this information relevant, whether or not you have IT responsibilities.
Community IT Innovators is pleased to partner with Nonprofit Learning Lab to present this webinar on free IT security tools for nonprofits. Learn to put safeguards in place to prevent falling victim to scammers and cons.
As with all our webinars, this presentation is appropriate for an audience of varied IT experience.
Community IT and Nonprofit Learning Lab are proudly vendor-agnostic and our webinars cover a range of topics and discussions. Webinars are never a sales pitch, always a way to share our knowledge with our community.
---
Presenter: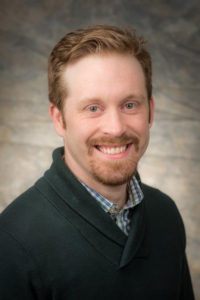 As the Chief Technology Officer at Community IT, Matthew Eshleman is responsible for shaping Community IT's strategy in assessing and recommending technology solutions to clients. With a deep background in network infrastructure technology he fundamentally understands how secure technology works and interoperates both in the office and in the cloud.
Matt has dual degrees in Computer Science and Computer Information Systems at Eastern Mennonite University and received his MBA from the Carey School of Business at Johns Hopkins University.
Matt is a frequent speaker at NTEN events and has presented at the Inside NGO conference and Non-Profit Risk Management Summit. He is happy to share 10 free IT security tools for nonprofit in this webinar.
How can you contact Matt?
https://meetings.hubspot.com/meshleman
Full transcript coming soon
ICYMI: Links from the webinar, in the order they were shared in the chat feature.
https://docs.microsoft.com/en-us/office365/admin/security-and-compliance/set-up-multi-factor-authentication?view=o365-worldwide
https://myaccount.google.com/signinoptions/two-step-verification/enroll-welcome
KeyPass – https://keepass.info/
Dashlane – https://www.techsoup.org/dashlane  
macOS Keychain – https://support.apple.com/guide/mac-help/use-keychains-to-store-passwords-mchlf375f392/mac
Chrome Password – https://support.google.com/chrome/answer/95606
https://www.stopthinkconnect.org/
https://www.sans.org/information-security-policy/
Package update management www.ninite.com, www.chocolatey.org
Vulnerability scanning www.Patchmypc.co
Email threat scanning https://freescan.qualys.com/freescan-front/
Bonus recommendation: https://www.barracuda.com/email_scan
Paid resources
Gamified email anti-phishing training: https://www.knowbe4.com
Barracuda Sentinel: Artificial Intelligence for Real-Time Email Protection https://www.barracuda.com/resources/Barracuda_Sentinel_DS_US
Other events and on-demand resources for cybersecurity month:
https://techsoup.course.tc/catalog/digital-security
https://global.lockton.com/us/en/news-insights/a-guide-to-basic-controls-demonstrating-cyber-preparedness
https://communityit.com/webinar-preventing-financial-fraud-at-your-nonprofit/ (with Nonprofit Learning Lab)
https://communityit.com/webinar-2022-nonprofit-cybersecurity-incident-report/ (has a free download of this report)