Transcript below
View Video
Listen to Podcast
Pt 1 Pt 2
Discovering the Value of Your Nonprofit IT Budget
Are you planning for your future IT needs? Do you know how to maximize your IT investments? Discover the value of your nonprofit IT budget.
Join Community IT CEO Johan Hammerstrom in a new webinar hosted by the Nonprofit Learning Lab.
We all approach information technology, or IT, from different angles. In this free webinar, learn to get everyone in your organization on the same page about the importance of strategic IT budgeting. Watch your nonprofit thrive after learning how to properly budget for IT, integrate these budgeting decisions at all levels of management, and take to heart how important these strategic decisions are. Better connect with the communities you hope to serve as you learn to tackle data in-take, risk analysis, and user experience.
Community IT Innovators was pleased to partner with Nonprofit Learning Lab to present this webinar on IT budgeting strategies.
As with all our webinars, this presentation is appropriate for an audience of varied IT experience.
Community IT and Nonprofit Learning Lab are proudly vendor-agnostic and our webinars cover a range of topics and discussions. Webinars are never a sales pitch, always a way to share our knowledge with our community.
---
Presenter: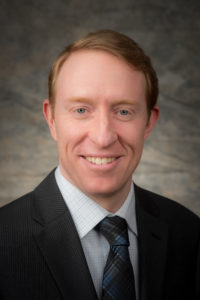 CEO Johan Hammerstrom has always been interested in using technology as a force for good that can improve our world. In college, he pursued this interest through science, first studying Chemistry, Physics and Biology at Stanford University, graduating with Honors with a BS in Chemistry. He then studied Biophysics at Johns Hopkins University and received a Masters Degree.
The time spent in Baltimore convinced Johan that there were more pressing and immediate problems that technology could and should be used to address. He pursued a career in Information Technology, with the express goal of improving our communities and our world. He started at Community IT in 1999 as a Network Administrator. Since that time, Johan has been a Network Engineer, a Team Lead, the Director of Services, Vice President of Services, Chief Operating Officer, and beginning July 2015 President and CEO. Working directly with over 200 nonprofit organizations, to help them plan around and use technology to accomplish their missions, has been one of the most positive and rewarding experiences of his life.
Johan enjoys talking with webinar attendees about all aspects of nonprofit technology. He really enjoyed answering questions and sharing strategic nonprofit IT budget tips during this presentation.
Transcript
All right, thank you very much. And welcome, everybody. Glad you could join us today for this webinar on Discovering the Value of Your Nonprofit IT Budget. I am going to introduce myself first before we get into the webinar.
My name is Johan Hammerstrom and I'm the CEO at Community IT. I've been with Community IT for over 20 years. I started off as a technician and have experience in every facet of providing IT support to nonprofit organizations. I've worked as a technician, as an engineer, I've worked as a consultant, as an IT business manager for nonprofit organizations, and I'm now the CEO of Community IT.
For those who aren't familiar with us, Community IT is a 100% employee owned managed services provider (MSP) that works exclusively with nonprofit organizations. Our mission, the reason that we exist, is to help nonprofits accomplish their missions through the effective use of technology.
We have a team of 40 staff. And we work with nonprofits both in the Washington DC area where we are based, as well as nationwide. We've started to work with a number of organizations across the country.
We're a top 501 managed services provider. That's an honor that we receive year-after-year. And we were happy to receive that honor again in 2021. I'm going to turn my camera off here so we can focus on the content of today's webinar.
Today, we're going to be talking about the IT budgeting process, and specifically, an approach to IT budgeting that leads to an effective IT budget.
We'll be focusing on:
a specific process that you can follow to create an IT budget. We're going to talk about
how through that process, you can connect IT to the organizational goals of the organization.
I think oftentimes people feel like budgeting is about as fun as going to the dentist. It's not something that people get that excited about, unless they're coming maybe from a finance background. But we want to talk today about how you can actually leverage the budgeting process to your advantage and make it something that really helps you connect IT to the goals of the organization.
And then as part of that process, we're going to run through some ways that you can
evaluate the existing IT as you go through the budgeting process.
Budgeting as a Process
The first thing that I really want to focus on is that budgeting. It's really helpful to think about budgeting not as an end product, not as a set of numbers in a spreadsheet, but rather as a process that you go through. And thinking about budgeting as a process, we really will make the whole experience a lot more valuable.
So let's start with our first poll today. If you don't mind just responding and letting me know where you are.
Where is your organization in terms of its budgeting process?
Do you have a well defined process?
Do you have a process, but it's someone that changes every year?
Are you an organization that has your budgets kind of always showing up at the last minute? Are your supervisors always asking for money? Are you always asking your IT staff for the budget at the last minute?
Or do you just not operate out of a budget? That's also a possible option. So we'll just give you a minute here to respond to the poll.
About 47% said, yes, a well-defined process. 42% said we have a process, but it changes every year. And 11%said our budgets are always developed at the last minute.
Well, it seems like almost all of you have some sort of process. In some cases, a well-defined process, and other cases aprocess that changes every year. And obviously, depending on your role in the organization, certainly if you're in IT, you may not have a whole lot of control over the budgeting process, you're sort of subject to the process that the organization as a whole is following.
Some of the things that we're going to talk about in the webinar today. You can incorporate into your current process, and I think you'll find that very useful.
Prepare
The first step in the budgeting process is really preparation. And there are three parts of preparing yourself for an IT budgeting process.
The first is an assessment, we're going to talk about all of these in more detail.
The second is looking at your previous budget.
And the third is evaluating the business plan or the organizational plan, even the strategic plan in some cases of the organization.
It's really important to look at those three things as you prepare for your budget. And that'll help you to create a draft budget. And I always recommend that organizations put in everything that you need. You're probably not going to get everything that you asked for. But it's really important to have that documented, and to have a record of it, because it's sort of laying out for you and for the rest of the organization what's needed from an IT perspective.
And then you're going to get into the process of prioritizing, and we'll talk about that in the webinar today, as well.
And once you prioritize, then you can put together a budget plan. The budget plan, or the IT plan is different from the budget itself.
This is the difference. The budget is a written statement of the organizational commitment to specific investments in the coming year. I like to think of the budget not as a spreadsheet, with line items in numbers, but rather it's a written statement of what the organization is committing to in terms of making IT investments in the coming year.
The budget plan, the IT plan is the outline of when and how those investments will be made. So I love to think about the budget and the plan for implementing the budget from this perspective. And that really helps me when I work with organizations in putting together their budgets for the coming year.
So let's talk about the first step in the process, which is preparing. And sometimes putting together your IT budget can feel like jumping off a cliff. But you notice this cliff jumper has a parachute. And you want to be prepared when you start into that process. So we're going to talk about some of the ways that you can prepare for going through the IT budgeting process.
Before we do, we have another poll for you. And this is sort of a giveaway as to the first step in that preparation process. And that's conducting an assessment. So I'm curious,
Over the last 12 months, how many of you have performed an IT assessment, either with a third-party on your own or not having performed one?
It looks like 29% said yes, we had a thorough assessment performed by a third-party. 43% said we conducted our own informal, in-house assessment. And 23% said no, we had not done one.
So it's about a third, a third, a third. So we'll talk a little bit about assessments and what goes into them. And for those of you who've had an assessment performed by a third-party, hopefully this lines up with what you had done. For those of you who conducted your own informal in-house assessment, maybe this can provide you with some ideas of other things to look at. And then for those of you who haven't done an assessment, this might help you to get started in that process.
Assessment
The three areas that we really like to look at when we're doing an assessment or the three activities that are involved in the assessments that we do are:
First, an inventory.
And we like to
inventory the data that the organization is storing,
the applications that the organization is using, and
the hardware, or the infrastructure that the organization depends upon.
Depending on the size of the organization and the complexity of its data or information that it's storing, a data inventory can be pretty simple, or much more complex. Data includes everything from files and documents that the organization uses to do its work, to the financial management system, fundraising or donor management systems that the organization might use.
It can include program data – the data that the organization uses to accomplish its mission and to deliver programs and services. All of that you want to inventory. You really want to just list it out to make sure you know all of the data that the organization is using. Then based on that inventory, start to identify where the information is stored and other things like how it's being backed up and who has access to it. There are a lot of additional tasks that can result from conducting a thorough data inventory that can be very useful for the organization.
Oftentimes, organizations will find that they have critical data that lives on one person's machine or that it's not being backed up. Oftentimes legacy data, which was out of everyone's visibility is actually very important to the organization. And that might be something that your organization wants to address in the coming years. So it's a great piece of information to have when you're thinking about the budget.
Second, you want to look at applications.
Some applications are closely connected to the data. Many nonprofits use Blackbaud Raiser's Edge for their fundraising. The fundraising data, the donor data they have is closely connected to that application. In other cases, the application is used for things like communication. Obviously, nowadays, a lot of organizations are using Zoom, or Teams. In some cases, they might be using Slack. There are other applications that promote collaboration and productivity that aren't necessarily storing data. But you want to understand what all of those applications are.
One of the advantages of going through that process is that in some cases, it helps you identify shadow IT – that there are people within the organization, staff members, who are spinning up their own applications to get their work done, that may be outside of the visibility of the IT department. This was really common four or five years ago with solutions like Dropbox. Nonprofit staff were working on documents. They needed to share them and collaborate with outside consultants or other collaborators and partners, and their in-house file server just didn't allow for that. So they might set up their own Dropbox application to share those files.
Try to be as thorough as you can when you're doing the application inventory. That's a great data point. Knowing that some of the staff are going on their own to get their own applications to get their work done, might suggest software that the organization should invest in or budget around implementing in order to make the staff more effective. The more thorough your inventory, the better the information you'll have as you're working on your budget.
And then finally, hardware.
This is slightly outdated, I mean, hardware is still very important. Staff are still using computers, whether it's laptops or desktops. Organizations may still have at least one or two servers in their office that are hosting critical information. But oftentimes, a lot of that has moved out to the Cloud.
Some of that could be captured in your applications, infrastructure based applications like Single Sign-On solution, password managers like LastPass, an identity management solution like Okta, for example, something you're using for multi-factor authentication. So those are all applications that perform an infrastructure function.
And in the old days, three or four years ago, we might have thought of those as being more like a hardware solution. Now it's really more of a software as a service application.
Definitely make sure you understand the age of your hardware, especially hidden stuff, like your network switches, and your firewalls. If you still have an office that you have returned to or are planning to return to, at some point, make sure you know what hardware including printers, all the stuff that falls off the map sometimes, be sure to inventory all of that as well.
And if you're working with a consultant, if you're an IT department yourself, there are definitely some tools out there, scanning tools and inventorying tools that can be useful in gathering and automating that process.
Oftentimes, people want to have a fully automated process to gather that inventory. At a certain point, you're just going to have to go around and count stuff. You're going to have to get your staff list and run down the list and make sure you know, Okay, which laptop does this person have? You can automate some of that. But at a certain point, there's no substitute for just seeing things with your own two eyes, so to speak, and inventorying them that way.
So inventory, very important to gather a thorough inventory of data, applications and hardware and/or infrastructure is an important first step in the assessment process.
Risk Analysis
The next thing you want to do is conduct a risk analysis. And this can become very thorough and sophisticated, depending on the size of the organization. But at its core, risk analysis really should focus on cybersecurity and business continuity.
Cybersecurity in particular, is an area that has become very important over the last two or three years. Most of you are probably familiar with the many breaches that are announced in the press on a regular basis. You may recall thePipeline hacking incident earlier this year that took down one of the major oil pipelines in the United States and led to a variety of gas station shortages. There were long lines at the gas station because this oil pipeline wasn't running. That was all the result of a ransomware attack on that pipeline.
You may unfortunately have also been the victim of a cybersecurity incident, whether it's fraud, some kind of virus attack or ransomware attack. Unfortunately, there are a lot of cyber adversaries out there, including organized crime, which has gotten very involved in cybercrime because it's so lucrative. It's something every organization needs to be mindful of. And one of the things that we've seen just in the last year, is the increased scrutiny that insurance providers are taking when it comes to issuing cyber liability policies.
Five years ago, cyber liability was usually just included in the policy. Sometimes, it was just an automatic rider added to the policy. But increasingly, insurance companies are starting to take cyber liability out of their general policy and require their customers to get a specific cyber liability policy. And in those cases, we found that the requirements for getting the policy are starting to become much more strict. There used to be sort of a simple checklist, you check a few boxes, and you'd get your policy.
But for the first time, in 2020 the cost of claims exceeded the revenue from premiums. And insurance companies are finding themselves underwater when it comes to cyber liability. As a result, they're starting to put much more aggressive requirements in their policies. We've started to see forms where organizations have to attest they have pretty aggressive multi-factor authentication in place in order for them to receive a policy. In some cases, if they don't, the cost of the policy is 4x or 5x more expensive. It could be the difference between a $3,000 policy and a $20,000 policy.
So if you're coming from the IT side and you don't have visibility into your organization's cyber liability insurance, talk to your finance department. Talk to your CFO, whoever is responsible for the insurance of your organization. I would talk to them right away. Do an evaluation of your organization's security posture and risk profile. Have a better understanding of the specific threats that your organization faces, as you start to put together the budget for the coming year, because you want to address those in the budget.
Cybersecurity, I can't stress it enough. It's become a major issue for any organization; it's very critical.
The second thing that's somewhat related to it, but also somewhat independent is business continuity.
Business Continuity
What happens if there's an interruption to your information services? What happens if an information service is unavailable for whatever reason for a certain period of time? How long can that information be unavailable to the organization?
So a common example would be, back in the old days when we were all in offices, what if the internet at the office went out? What if the power in the building went out? All of the services that are located at the office that depend on power and internet at the office are going to be unavailable. How long can the organization survive, and what's the impact of those services being unavailable? That's essentially business continuity. And this is where the inventory comes in handy, because you can map out all of your data. Not all data has equal value to the organization.
Depending on the mission and the functions that your organization performs, you can look at the finance data and say, we can be down for two days. We can, we can make do. We're not doing time sensitive financial transactions. But if our case management system goes down for more than an hour or two, we're in violation of a grant. We're going to risk losing the funding for that grant. So we have to be able to access our case management information within an hour.
You have brand and reputational issues that depend on having access to member information, if you're an association. So there's a lot of different scenarios you can think about that would be specific to your organization when the data can be down for varying amounts of time.
And that's important. It partners with the data inventory and application inventory, because you have to be able to put a number on your business continuity solution.
Most organizations have at least a basic business continuity solution in the form of backups; they have data backups. If they're storing their information on premises, on a server, they're backing it up somehow. Back in the day, we used to backup to tape. Nowadays, maybe they're backing up to the Cloud. How quickly does an organization need to be able to recover data? How quickly do they need to be able to access that data in the event of an outage?
So that's the strategy or the information the business continuity plan is providing. Then you can identify whether or not your current business continuity solution is meeting the needs of the organization, or needs to be augmented with something more sophisticated.
IT really has the responsibility to identify solutions. Here are the different various business continuity solutions that might be a value for the organization. But it's really the organization's responsibility to identify the business continuity requirements. How long can we be down? How long can we not have access to our information?
You may think, well, what does this have to do with budgeting? But that's exactly where the budget comes from. It comes from those requirements. These are good things to understand as you're going into the budgeting process.
User Experience
And then finally, you want to evaluate your staff's user experience.
How has IT been performing for them? This is an area where, if you're on the IT side, you need to be really focused on user experience. You don't want to be blindsided by not knowing how good or how bad or how average or sufficient or insufficient IT is for the rest of the organization.
It's really important to understand how well IT is working for everybody. And there are a couple different ways that you can gather that information. You can just do anecdotal; talk to people, listen to people. IT has an unfortunate reputation of not wanting to talk to anybody else in the organization, locking themselves in the server room, holing up in the IT office and not wanting to talk to anybody. Just reaching out to the rest of the organization, asking them how things are going, is a great way of understanding what the user experiences.
And also in general, what I've found is that most of the time, the senior leadership that's involved in improving the budget does care deeply about the IT experience that the staff is having. And so if you can anecdotally say, "Look, we've talked to a bunch of people and this solution that we have is just not working for them. It's preventing them from getting their job done. It's creating frustration. It's hurting morale." That's great evidence to take into the budgeting process as you think about budget approval.
Anecdotal experience can be valuable. Obviously, surveys provide you with more quantitative and expansive results. So a simple IT survey is also something that can be very useful.
Typically, I guess it varies from organization to organization. Most of the organizations that we work with will do an annual IT survey where they'll cover all the IT topics at once in one survey. How well is your computer working for you? How's the internet? Or, name frustrations that you have. What parts of IT are working really well for you? Kind of gathering it all in one shot.
We have other clients who already have a quarterly rhythm for staff surveys. And they'll include some IT questions every quarter on different aspects of the IT experience. So there's different ways of doing it. But I think surveys are generally depending on the culture of the organization, a really effective way of understanding user experience.
And then finally, ticket analysis is also really vital. You want to gather all of the tickets that have been generated over the last 12 months, and just analyze who's submitting tickets. Who's having the most issues in the organization? Is it a particular set of individuals? Is it a particular department? Are they all experiencing similar types of issues? Are 50% of the tickets related to people getting locked out of their accounts when their password changes, or 50% of the tickets related to email not being accessible?
You're usually not going to get so lucky that you find some incredible single issue that you can solve through budgeting. But looking at the tickets can definitely reveal patterns and can definitely provide you with more information that can support the anecdotal feedback.
Sometimes it contradicts the anecdotal feedback. That has value in and of itself. So user experiences is a third, and very important part of conducting the assessment.
There are other things that assessments can cover, but at the end of the day, a full scale inventory, and analysis of risks and an understanding of user experience, those are really the fundamentals.
Previous Budget
You can also look at the previous budget. This is really important for a variety of reasons. If there isn't a previous budget to look at, then it's important to look at IT governance. Is the IT governance of the organization effective? If you're going into a situation where there is no IT budget, I would advocate for a specific IT budget. Sometimes IT budgeting is spread out among other departments. That can be very difficult to manage.
In order to manage IT effectively within an organization, you want to try to have all the IT elements in one place. So if there's no budget, or if the budget is dispersed, part of the budgeting process for this year would be to advocate for a specific IT budget.
And maybe it's just references. Maybe the budget is still formally located in another department. But you're at least gathering all that information in one place. So you have a single pane of glass visibility into it. And if the budget was ignored, maybe there was a budget from the previous year, but it was ignored. That's another good opportunity to review IT governance. Why wasn't the budget followed?
As I said before, a budget is a written commitment of the organization to specific IT initiatives. Why was that commitment not made, if the budget was ignored?
Some of the things that are important to look at when you look at the previous year budget; you don't want to just roll the budget over into the new year.
Look at potential cost increases. And these are typically service costs that will go up. Your service provider might be increasing their costs. If you have subscriptions, the cost of those subscriptions might go up. Even if you have a great budget from last year and you don't have a lot of things changing in the coming year, you want to keep a close eye on those service costs.
And you also want to keep a close eye on staff size changes, particularly if the organization is growing.
When you're looking at a previous year budget, it's really, really important to identify and evaluate multi-year costs.So this is a real gotcha. Certain Cloud based solutions might have been signed up with a two or three year agreement. And it may not be in last year's budget, but there may be a Cloud renewal due in the coming year that wasn't in last year's budget, but it was in the budget the year before or the year before that.
So it's really important to look at a couple of years' budgets if you can, or to try to identify those parts of the budget thathave multi-year components. DNS, Domain Name Registration, is another one. That typically is a pretty modest cost.
I know a lot of nonprofits that might have a dozen two, three, four dozen domain names that are all renewing at different times; they are often on three to five year cost cycles. It's important to understand what those are to make sure you've got them in the budget properly for the coming year.
And then also, hardware warranty renewals is another one. We've been seeing less and less of this. Our recommendation is, most organizations are really starting to commit to laptops now. And that is something that really became common during the pandemic because staff needed to be more mobile. Typically with laptops, you're looking at a three to four year lifespan. So most organizations were buying their computers with a three year warranty and tracking when they needed to replace the hardware based on that. But if it's possible for you to continue using the hardware for another couple of years, then you might need to budget warranty renewals, as well.
Business/Strategic Plan
So, the third thing that we want to talk about is the business plan or the strategic plan. And we have a quick poll for that.
Does your organization have a strategic plan? Or an organizational plan or I know these aren't all the same things, but a big picture plan that involves the whole organization? Should I put it that way?
Wonderful, it looks like 82% said yes, we have a strategic plan that is updated every three to four years, and 18% said, we have an informal plan.
Having a plan is important, whether it's a formal plan that the organization has a formal process to update on a regular basis, or even just an informal plan. Having some tie-in to the rest of the organization is really important and very helpful for the budgeting process.
You want to look at the strategic plan, as you're putting together your budget, make sure that the IT initiatives you're looking at are delivering services that the organization is going to need as part of its strategic plan.
An organization might decide that it's starting to collect digital media. There might be a new program that's gathering a lot of videos, or a lot of photos. Where's all that going to be stored? That's something that makes its way into the IT budget, even little things like that.
Obviously, new or closing programs or initiatives can also affect staff size, and can have a big impact on an IT budget. Knowing if the organization is growing in the coming year or shrinking, those will have a big impact on the IT budget, as well as opening and closing sites and locations.
Many organizations now are starting to rethink how they're going to operate moving forward because of the pandemic. Is your organization going to return to working in an office or is it looking at closing the office and just having everybody work remotely? That's going to have a huge impact on IT and IT budgeting. So it's important to understand that.
And then finally, any leadership transitions that might be in place or planned for the organization. Those can also affect the IT budget.
Funding changes or requirements, if the organization is going to be going after federal grants, for example. Federal grants have specific security and compliance requirements that the organization may not have dealt with in the past.
A big one that people often think about is HIPAA, which is for health information. If your organization is not used to dealing with HIPAA compliance, but they're going to get a grant that has the organization working with health information, patient data, you're going to need to start thinking about how you're going to manage the HIPAA compliance.
So talking to the program areas and understanding what they're going after in the coming year, or coming years, if possible, can have a big impact on the budget.
Draft Budget
So now that you've done the assessment, the preparation, the first step in this whole process was preparation. I spent a lot of time talking about that because it's so important.
Once you've done that, then you can start to put a draft budget together. And this might look different for different organizations. But I have a few suggestions or tips on things you can do when you're putting together a draft budget.
Before we do that,
What describes IT at your organization?
Are you completely in-house?
Do you rely on a third-party provider or
Do you have a hybrid, or we call it a co-managed environment where you have an IT team working with a third-party provider?
Looks like 26% said we are completely in-house, 42% said we rely on a third-party provider. And 32% said our in-house IT team works with a third-party.
Great, another even split. That seems to be our trend here with the polls, almost breaking down a third, a third, a third.
Here's some ways you can think about drafting your budget. This is pretty obvious. A lot of nonprofits pay very close attention to the difference between capital expenses and operating expenses. And what you can capitalize can make a big difference.
Capital expenses, oftentimes can be easier to get funding for. Operating expenses, often are considered part of overhead and need to be kept to a minimum. So just understanding this distinction, as you're putting together the IT budget is very critical, even more so than in for profits situations.
We tend to think of capital expenditures as basically being projects, large implementations, big expenditures of hardware, for example. And then the ongoing support tends to fall under operating.
Personnel
The first area is personnel. This tends to be ongoing. Although if you're doing a big project, I talked about HIPAA compliance earlier. If you need to hire a third-part HIPAA compliance expert to assist with that process, for example, that might fall under projects. So it's important when you're putting together the budget to include fully loaded staff costs. And this will vary from organization to organization. Some organizations don't segment out their staff costs into different departments, they may just be categorized somewhere else in the organization. But if IT is expected to carry its own staff costs in its budget, make sure you understand, if those are fully loaded, what the loading value is.
If you have any third-party service providers, make sure that those are included in the budget. This can actually be a tricky area, because in some cases, like a managed services provider for example, is clearly part of IT. But a web developer – is that part of IT? Is that part of communications? It can really vary. And in fact, it can be even more granular where the organization's main website is managed by one website consultant. That's part of IT. But then there's a special website being rolled out for a special program. And that may be a program expense, or it could be a communications expense.
Understanding all of the different third-party service providers that touch on IT and where exactly their costs go is an important part of drafting the budget. Make sure that it's not missing essentially third-party service providers. And then any external individual consultants that you may be working with in IT.
Hardware
The first area to put in your draft budget is personnel. The next is hardware, workstations, workstations, workstations. I don't know if I needed to emphasize that three times. It seems to be more of a priority for people these days than it was three or four years ago.
But I can't over emphasize. If your staff are working on old, out of date workstations, they're not working. They're just frustrated. It's going to be very slow and painful and difficult for them to get anything done. Workstations are expensive. Unfortunately, laptops in particular can be expensive. But you have to invest in keeping those updated every year.
We are now at the point where we recommend replacing laptops every three years. And the best way to do that is to replace a third of all laptops every year. That should be a standing item in the budget. And if it's not, we'd recommend moving to a place where it is. Where the organization just understands that okay, every year I'm replacing a third of all the workstations.
That doesn't include workstations that are needed for potential growth. So if the organization is adding new programs, new locations, new staff, that needs to be in the budget as well.
I can't emphasize that enough, you have to have working workstations.
I'm not trying to downplay the challenges of funding IT as a nonprofit organization. I'm just trying to emphasize the value of having good hardware. We had a client who finally got a grant; they were able to replace the workstations and the number of tickets that were coming into the help desk went down by two-thirds to a third of what had been originally. Two-thirds of all the problems that staff were experiencing disappeared when they updated their workstations. So it's really important, we've seen it over and over again. And if you can get it approved in the budget, we strongly encourage advocating for it.
Servers. This is becoming less and less of an issue because most people have moved a lot of their information out to the Cloud. Although there's still a fair number of legacy systems that still reside on servers. What we're finding now is if you have less than 100 staff, you may only have one or two servers. If you have more than a 100 staff, you may have anywhere from half a dozen to a dozen servers. It's important to make sure you know when those servers expire, we typically recommend replacing servers every five years.
You need to replace virtual as well as physical servers. Obviously, the hardware on physical servers ages and needs to be replaced. But the operating system on virtual servers also ages. And we've also learned that they typically need to be replaced every five years as well with the latest version of the operating system. Honestly, there's this digital desk that gathers in old operating systems, they just don't work as well.
So we should have a budget for both virtual and physical servers.
And then I talked earlier about network equipment like your firewall, wireless equipment, network switches, that's important. Audio/visual is something that is sort of ancillary to IT, but typically ends up being one of IT's responsibilities. That's typically conference room technology. Televisions and other displays, the audio system, the camera system, those also need to be included.
And then finally printers. We recommend going with a service for printers. You can buy desktop printers for individual staff, like HR needs their own printer.
But for the organization as a whole, we found you're just much better off leasing a printer from a printer service.Then it just becomes an annual cost and they handle replacing the printer on a regular basis.
So that's hardware.
Software
You want to have a section in your budget for software and we've already talked about this at some length. But you might have some legacy on premises systems like Raiser's Edge. Some older financial accounting packages, a lot of organizations still use QuickBooks. They might have a program that uses QuickBooks, or they might be working with a partner that uses QuickBooks. QuickBooks has an online version, but it's pretty different from the desktop or server based version. So you might need to continue to support that legacy.
Legacy
Legacy is fine. Sometimes people feel like, well, should we just get rid of all these? Oftentimes, the legacy systems match up really well with the organization's business processes. It becomes challenging. You have to change too many things in the business process side to abandon the legacy system. So there can be good business reasons for keeping legacy information systems. But then there's a cascade of impact with that, where you have to support it through legacy on premises infrastructure. That's something to keep in mind as you're putting the budget together.
SaaS – Licensed
You want to make sure to remember all of your software as a service, or SaaS-licensed applications. This is actual software that's installed on the desktop, like your Office suite with Word and Excel. You can still buy volume licenses to run that software. But in general, you're probably going to be purchasing it as a subscription. So you want to have that in the budget as well.
Adobe has moved almost completely to a subscription based service, particularly for their Creative Cloud. So that's another category of software that you can categorize in your budget.
SaaS – Cloud
And then finally, your SaaS, software as a service applications. These live in the Cloud. They're basically cloud based services.
Office 365 is one of the most common Google Workspace, also. Google workspace is pretty much free for nonprofits. Office 365, very complicated. When you're doing your budgeting, you'll want to go into your Office 365 tenant as a global administrator, and go into the payment section and figure out all the different licenses you have and what you're paying for them. You want to understand that as you go into budgeting season. That's really important.
Zoom, obviously, is a very common, almost ubiquitous Software as a Service solution. Salesforce is one that more nonprofits are using. If you have a ticketing system, for example. Another one that's really important is Google Analytics, and Google AdWords.
Google AdWords does provide a grant for nonprofit organizations, but depending on what your communications team is doing with it, it may be exceeding the grant. So that's another area that Google Analytics and AdWords sort of fall into the same category as web developers, where you want to make sure you're in close contact with the communications department to understand whose responsibility that is.
That's software, the third category in your budget.
So the first one is personnel.
The second is hardware.
The third is software.
Services
The fourth category is services.
Your internet connection,
your telephony service,
your printers,
backup,
your various security solutions, like antivirus, threat protection, spam and content filtering.
And then some of the ones that often get forgotten are hardware recycling and data destruction. That's going to cost money. We recommend that when laptops and servers in particular are recycled, that you pay for the data destruction of the hardware. So make sure that's in the budget as well.
Typically, hardware recyclers will take the hardware, at least they still do at no cost, they will charge for destroying the data. They will often charge for monitors, because those are more expensive to recycle responsibly. So make sure you understand what those costs are.
There can be additional costs related to the website such as not just the hosting costs, but also the security certificatesthat might be associated with the website. So make sure you understand those as well.
Now we've got a draft budget.
I'd said make sure you put that draft budget together, get everything in there. Ask for the moon! Put everything you need, everything I've talked about, into your draft budget. You might not be able to just submit it as a draft budget for budget approval. Although, it doesn't hurt. I always like to let the organization know, these are all the things that you really need to do. Maybe you can't do everything this year, but this really becomes a two or three year technology plan for the organization.
Prioritize
You're going to have to prioritize. You're going to have to take the list of budgeted items that you've put together, and then identify what's the top priority. You basically have to order it from top priority to lowest priority. And then at some point, depending on your organization, you might have to cut it off. Okay, well, here's what I'm going to submit. And the rest of it, I'll just keep it in my pocket. I'll have it handy in case a grant comes in, or in case we're able to increase the budget request.
So this is our last poll. Thank you all so much for staying with us today on this webinar. Got a little bit more talk about prioritization. But before we get there, I'm curious.
How effectively does your organization prioritize IT initiatives?
Do you have a prioritized list of IT initiatives?
Do you make critical issues a priority when they arise?
Or do you not prioritize IT investments?
And it looks like we have 44% said we have a prioritized list of IT initiatives. 33% said we make critical issues apriority when they arise. And 22% said we do not prioritize IT investments in any way.
All right. Not quite the third, a third, a third that we've been seeing. Almost half have a prioritized list of IT initiatives. So that's great to hear. And then also a third prioritizing issues as they arise, which is also great. It's great to prioritize in advance. But as long as you're prioritizing at some point along the way, that's really helpful.
So let me just talk quickly about some suggestions on how to prioritize.
As I mentioned earlier, hardware is so critical. Typically prioritize that first. New initiatives are important. When you're buying new software and it's being rolled out on ancient hardware, the internet connections failing, the machines aren't working for staff, it's going to be an uphill battle.
In order for new initiatives to be successful, the hardware has to be refreshed first.
And then also existing licenses. You have to budget for keeping those licenses. That's like keeping the lights on. That's just paying the utility bill, basically.
From there, you would budget new initiatives.
Prioritizing Hardware
And then on the hardware side, I would start with networking. This isn't quite as important here in this COVID pandemic era. But network switches, which no one ever sees, no one ever knows what they are, what do they do? They live in the closet. When those start to fail, they drive everybody crazy, because they fail in very strange ways. People will be working on something, and suddenly it'll stop working and they won't know what to do. And it affects lots of people in the organization. The networking, that hardware that keeps all of the machines networked together and connected to the internet and the internet connection itself, has to come first. Because if you can't get on the internet, and if you can't communicate with other machines on the network, you're not going to get anything done. So that's number one.
Number two: servers, and cloud investments. They affect a large percentage of staff in the organization. That's very important. As much as I've been harping on the need for new workstations and keeping those modernized, some subset of staff can limp along on older workstations. But if you have old networking equipment, and you're not keeping your server and cloud infrastructure up-to-date, it's going to affect everybody in the organization.
So again, we're talking about prioritizing here. It'd be great if you could do all these things. But if you have to make cuts, if you have to make concessions, that's the place to do it.
Backup. The reason it's so high in the stack, we have to backup our data. Yes, it's true, but you have to do the work to create the data in the first place. Also, you don't have to invest in a state of the art backup solution. And that's why knowing the business continuity requirements of the organization is so important. If you can say, "This data: we need to get it back, but we can wait a couple of days. This data has to be available at all times." That can really save a lot of money, being able to segment out the business continuity requirements for different types of data in your organization.
And then finally, our CTO would kill me if he saw me putting security at the top of the pyramid and not at the bottom. But security is very important. You have to have security in place. I talked about that at some length earlier in the webinar, as well.
This is just some general tips on how to prioritize. Obviously, prioritizing in more detail is something that is going to be unique to each specific organization.
So that brings us near the end of the webinar. Then, some Q and A.
We've talked about IT budgeting as a process.
We talked about how you can prepare for that budgeting process by assessing the organization's IT readiness,
looking at the previous budgets.
And looking at organizational plans, such as business plans or strategic plans.
We talked about how you can draft your budget, put together a draft budget,
consider the difference between capital and operating expenses.
Dividing the IT expenses into four categories: personnel, hardware, software and services.
And then touched briefly on some ways that you can prioritize those expenditures.
So I hope you were able to understand in more detail the budgeting process that can lead to an IT budget. Some of the ways that you can connect organizational goals to IT through the budgeting process, and the basic outline of how to evaluate your existing technology.
So we only have a few minutes left, but I'd be happy to answer any questions that anyone has.
Question and Answer
What suggestions do you have for online forums or communities for asking questions or getting updates about various IT topics and issues?
Johan Hammerstrom:  Great. Yeah, I think NTEN, Nten.org, is a great resource. They have a great forum. Some vendors, but a lot of IT professionals are on that forum. So I just go to nten.org. Nonprofit Learning Lab is a great resource and has a lot of great information. And then also TechSoup, well known for their software donation program, but they also have a lot of posts and education. So those are some of the resources that I would look to first.
What are you seeing in terms of innovations and nonprofits using technology items outside of the content of your assessment and approaches to budgeting for those IT innovations?
Johan Hammerstrom: That's a great question. I typically try to encourage nonprofits to just focus primarily on their organizational needs. And then let IT innovation flow out of that. So not to worry too much about innovative things that are happening in the world of IT. I do think that working with an external IT support provider, someone who's working on IT on a regular basis can be a good way to keep you connected to IT innovation.
So a good example of that is Microsoft has this solution called Autopilot. And I won't go into the details. But basically, through Autopilot, you can set it up so that you can order a computer directly from Dell. Have it shipped to your staff wherever they are. And it's basically set up and when they log-in, it's connected to your domain. And it starts to install the software that they need. So that's an IT innovation from Microsoft. It's pretty technical, but it can save a lot of time in setting up computers. And I think that's one where just working with a Microsoft partner would help make you aware of that particular innovation.
I was thinking about a three year life cycle, does having better hardware like solid state hard drives, plenty of memory and a really good processor make a difference?
Johan Hammerstrom: Yes, you don't want to go with bare minimum specs on the hardware. You want to go with generally middle of the road specs. So for laptops right now, go with 16 gigs of RAM rather than eight. I wouldn't get 24 anticipating that you might need more down the road, I would just go with middle of the road specs right now.
Part of the reason that we recommend a three year hardware replacement cycle is due to wear and tear. So it's partly that the machine ages, but it's also based on the wear and tear that the computer gets and that varies based on who the computer is assigned to.
Sometimes you can get away with using laptops for four or five years. But generally, that has more to do with how hard the person using the computer has been on it as opposed to the specs that you first order it with. I think the one caveat or additional consideration there, is if you have staff that are doing a lot of research, or you have staff that are doing a lot of graphic design or video editing. Then you want to go with a higher end machine, just so that they can do the work that they're doing now.
How do you suggest we handle budgeting for larger purchases with time saving components? Automation, Moves management software, these might cost a lot, but save a staff time. How to balance?
Johan Hammerstrom: Productivity gains can be used to justify IT expenditures. I always like to frame it in terms of the value that it'll deliver to the organization. And I think productivity gains is one form of value. Moves management software, for example, delivers other forms of value in terms of generating more fundraising for the organization.
Knowing what the organization's larger business plan or strategic plan is, you can connect the purpose of that software solution or a large capital expenditure. If you can tie that into some organizational initiative that the organization is committed to, demonstrate how that IT initiative is going to generate value or create value for the organization as a whole.
I tend to find that argument to be a little bit more persuasive to senior leadership, then the productivity gains argument. I think productivity gains are important. And definitely, if you have a transformative technology that you're implementing that's going to take someone away from doing something very laboriously or manually – Excel or something like that – into a new solution, you definitely want to mention that. But then oftentimes, they're able to do things that there's just no way for them to do in the manual approach. And that creates new value for the organization. And I think that's the thing to really emphasize.
I'm just going to take this time to remind everyone that we will be sending out a recording and a copy of the slides to all of you tomorrow. So keep an eye on your email for that. And thank you so much for joining us.