Transcript coming soon!
View Video
Listen to Podcast
Like podcasts? Find our full archive here or anywhere you listen to podcasts: search Community IT Innovators Nonprofit Technology Topics on Apple, Spotify, Google, Stitcher, Pandora, and more. Or ask your smart speaker.
Switching the Office Phone System to Microsoft Teams Telephony for Nonprofits
Would you like ONE communication and collaboration system for calling, chat and video conferencing? If you use Office 365, you already have it.
Easily route calls to the right person
Switch between video and audio calls
Add new members to an on-going call
Access voicemail from any device
Community IT has assisted several clients switch to Microsoft Teams for all their telephone needs. In this free webinar, Sarah Wolfe talks with Community IT CTO Matt Eshleman on
Benefits
Best practices for changing over
Avoiding downtime
Training staff on this useful tool you probably already have
Learn how Microsoft Teams features work for nonprofit office phones and how to switch securely and easily.
Should your nonprofit consider a switch to Microsoft Teams telephony?
Join Community IT's CTO Matt Eshleman and Sarah Wolfe for an in-depth discussion of the pros and cons of ditching your physical office phones system to use Microsoft Teams for staff phones, and how to handle the change over if you decide to switch.
As with all our webinars, this presentation is appropriate for an audience of varied IT experience.
There is (slightly) more to the change management than just asking everyone to use Teams now to make all phone calls. Learn how Microsoft Teams features work for nonprofit office phones and how to switch securely and easily.
Community IT is proudly vendor-agnostic and our webinars cover a range of topics and discussions. This conversation will feature a realistic look at the main virtual telephony tool available – but will also discuss the options for your nonprofit if you are not using Microsoft Teams or don't have the Microsoft Office 365 package. Webinars are never a sales pitch, always a way to share our knowledge with our community.
---
Presenters: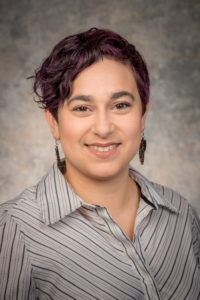 A DC Area native, Sarah Wolfe joined Community IT Innovators in March 2018. As the Associate Account Manager she is responsible for ensuring our partner organizations are receiving the right combination of IT support services to meet their organizational needs and goals.
Prior to joining Community IT, Sarah was a science teacher at various schools in Maryland. She attended Oberlin College in Ohio, graduating in 2008 with a Bachelor of Arts in Biology.
Sarah is excited to interview Matt on the topic of Microsoft Teams telephony for nonprofits, having dealt with a number of office phone set ups as a staff person in prior organizations, and also in her role as a Community IT account manager for clients with questions about best practices and saving budget on expensive office telephony they no longer need.
---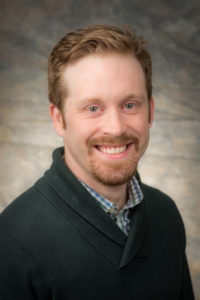 As the Chief Technology Officer at Community IT and our resident cybersecurity expert, Matthew Eshleman is responsible for shaping Community IT's strategy around the technology platforms used by organizations to be secure and productive. With a deep background in network infrastructure, he fundamentally understands how technology works and interoperates both in the office and in the cloud.
Matt holds dual degrees in Computer Science and Computer Information Systems at Eastern Mennonite University, and an MBA from the Carey School of Business at Johns Hopkins University.
Matt is a frequent speaker at NTEN events and has presented at the Inside NGO conference, Non-Profit Risk Management Summit and Credit Builders Alliance Symposium. He is also the session designer and trainer for TechSoup's Digital Security course.
---
Transcription coming soon!