Getting started with implementing a cybersecurity plan at your organization can be a daunting task. There is so much information available and so many vendors offering duplicative solutions that it can be hard to know what to do first.
At Community IT Innovators we've been experimenting with different ways to assess and communicate recommendations on good cybersecurity approaches for a number of years.
Do you have a written security policy?
Do you regularly re-assess your risks?
Do you communicate your IT security process with your staff so they know what to do, and why they do it?
Cybersecurity Guide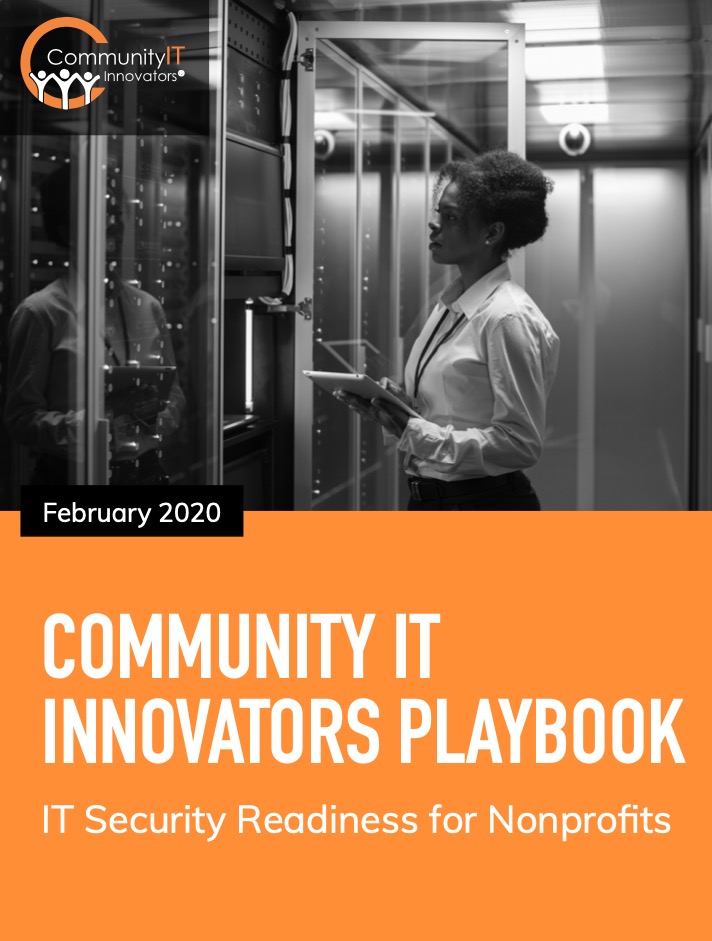 We published our first Cybersecurity Playbook in 2016 and revised it for 2019 and 2020. It's a comprehensive overview of the state of security and has a roadmap to follow for your nonprofit.
If you're at the beginning of your journey to address the nonprofit cybersecurity issues at your organization, then our NIST Security Survey is a great place to start. Our NIST Security Survey is a web-based tool that allows you to proactively identify security risks across your organization. It provides a heatmap report that identifies the most critical areas to address in the NIST areas of Identify, Protect, Detect, Respond and Recover.
Contact us for more information on using the NIST Security Survey at your nonprofit as part of a comprehensive cybersecurity planning project.
This tool is fantastic because it connects meaningful cybersecurity recommendations to the NIST Cybersecurity Framework. This tool is also right-size for small to mid-sized organizations. Many solutions are geared toward enterprise environments and don't take into account the unique operating environment that 25-200 person organizations face.
The pace of cyberattacks shows no sign of relenting and organizations need to take proactive steps to be secure. At Community IT Innovators we take a data-driven and standards-based approach to assessing and recommending solutions that address the most damaging cybersecurity threats.
Fill out the form below to download your Nonprofit Cybersecurity Playbook.
Author: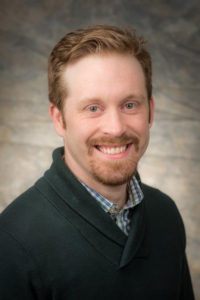 As the Chief Technology Officer at Community IT and our resident cybersecurity expert, Matthew Eshleman is responsible for shaping Community IT's strategy around the technology platforms used by organizations to be secure and productive. With a deep background in network infrastructure, he fundamentally understands how technology works and interoperates both in the office and in the cloud.

Matt joined Community IT as an intern in the summer of 2000 and after finishing his dual degrees in Computer Science and Computer Information Systems at Eastern Mennonite University, he rejoined Community IT as a network administrator in January of 2001. Matt has steadily progressed up at Community IT and while working full time received his MBA from the Carey School of Business at Johns Hopkins University.

Matt is a frequent speaker at NTEN events and has presented at the Inside NGO conference, Non-Profit Risk Management Summit and Credit Builders Alliance Symposium. He is also the session designer and trainer for TechSoup's Digital Security course. He presents updated tips to protect your login credentials throughout the year.

Matt lives in Baltimore MD with his wife, daughter and son. He is a member of the Baltimore Choral Arts Society and on the support committee of the Reservoir Hill House of Peace.