Community IT Attends ESOP Conference
The Mid-Atlantic Chapter of The ESOP Association is made up of more than 190 ESOP (Employee Stock Option Plan/Employee Owned) companies and professional service providers in Maryland, Virginia, West Virginia, and Washington, DC and helps ESOP companies excel by providing members with educational and networking opportunities. March 16-17 in Richmond Virginia our internal ESOP committee members attended this regional conference sponsored by Community IT at the Leader level.
Learn more about what being an employee-owned company means here.
Looking for a tech job with excellent work-life balance and a focus on service? We are the right place for you if you find fulfillment in helping others succeed and love mastering new technologies. You can find current openings on our Careers page and hear our employee-owners' stories at Community IT Voices.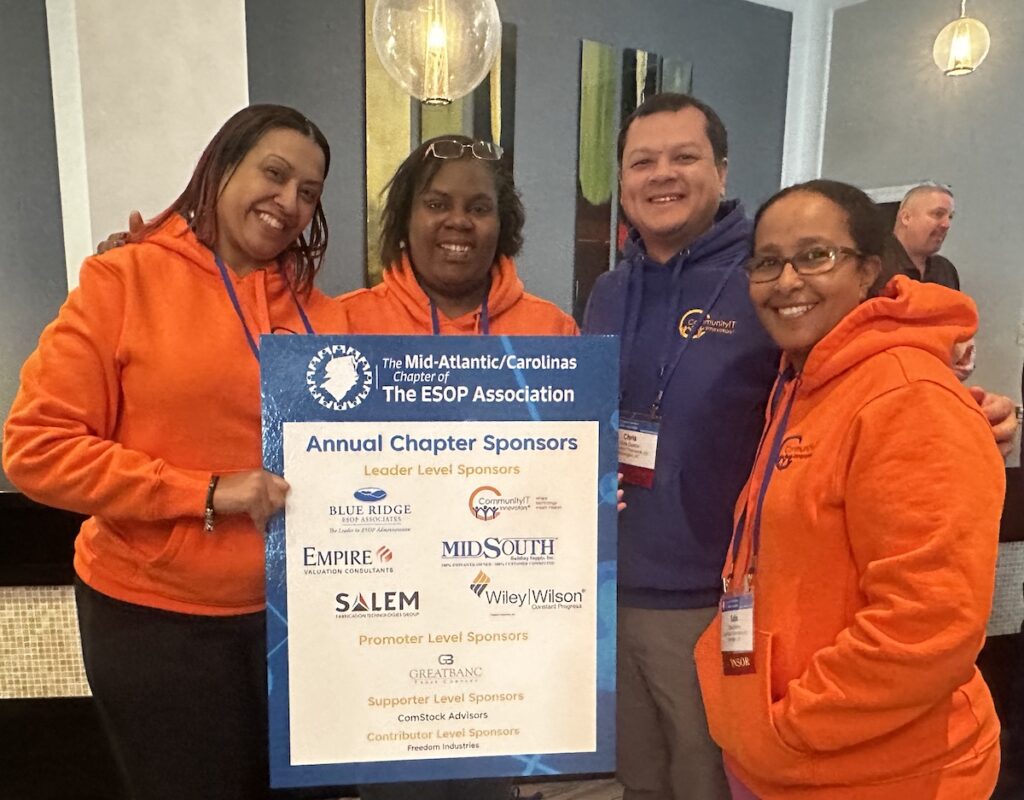 Thank you for representing us, Tisha, Saba, Robin, and Chris! Love the Community IT hoodies!