Community IT Sponsors Rosemount Golf Tournament and Fields a Foursome
Community IT was happy to sponsor and participate in the Rosemount annual Golf Tournament again this year. This fundraiser benefits Rosemount's dual language early childhood learning program and family support services for children and families.
Rosemount Center of the House of Mercy provides early childhood education and family support services to pregnant women, infants, toddlers, and preschool-aged children and their families in its center-based and home-based programs. Since 1972, Rosemount has served residents primarily from the District of Columbia. Focused on helping DC's neediest residents, Rosemount received its first Head Start grant in 1986 and its first Early Head Start grant in 1996.
The Infant/Toddler Program serves pregnant women, infants and toddlers (ages 6 weeks to 3 years) and the Preschool Program serves older children (ages 3 to 5 years). Enrollment options include full tuition, local government subsidized, and federally funded opportunities.
Rosemount Center has offered dual language early childhood education and support services to children and families since 1972. During that time, in both its center-based and its home-based programs, Rosemount has impacted countless individuals living at or just above poverty in the District of Columbia. Rosemount has helped thousands of children ages 0-5 and their families by:
providing them with warm and nurturing care
preparing them for kindergarten and beyond
aiding at-risk pregnant women with prenatal and postnatal care
providing families with parenting, English language skills, and life training skills
---
Like golf? Like tech? Looking for a tech job with excellent work-life balance and a focus on service? We are the right place for you if you find fulfillment in helping others succeed and love mastering new technologies. You can find current openings on our Careers page and hear our employee-owners' stories at Community IT Voices. Learn more about what being an employee-owned company means here.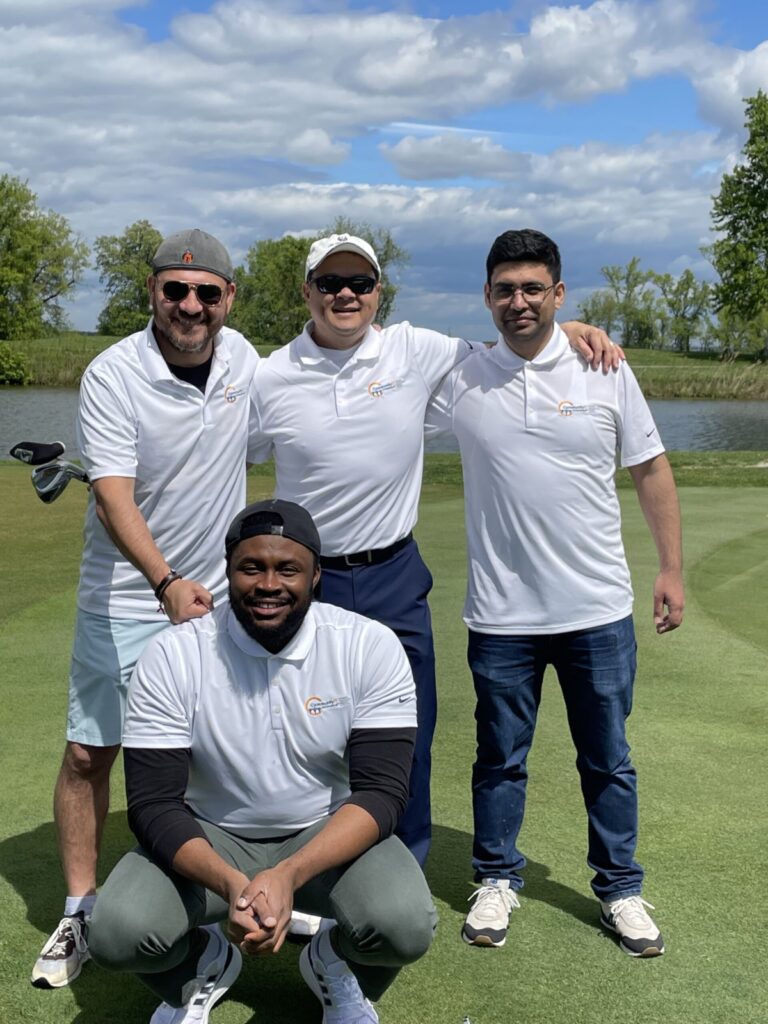 Thank you for representing us, Norwin, Emeka, Chris and Wasiq! Love the Community IT golf shirts!