Transcript below!
View Video
Listen to Podcast
Like podcasts? Find our full archive here or anywhere you listen to podcasts: search Community IT Innovators Nonprofit Technology Topics on Apple, Google, Stitcher, Pandora, and more. Or ask your smart speaker.
Managing Google Workspace and Office 365 Together: Social Justice School Case Study
Norwin Herrera and Carolyn Woodard from Community IT present a case study and discussion of managing Google Workspace and Office 365 together at the Social Justice School, a start up public charter school in Washington DC. You don't need to work with an education nonprofit to benefit from this discussion, if you are considering a cloud-based hybrid set up!
Google Workspace is becoming a very common IT platform for nonprofits and a viable alternative to Microsoft Office 365.
But what if you want to use both together?
Whether you are with a nonprofit school managing your own hybrid of Google Workspace and Office 365 together, or your nonprofit works in another sector entirely but is contemplating hybrid IT cloud-based management, this case study and discussion will help you learn the ins and outs of deciding to combine these two powerful online platforms.
This discussion will touch on many aspects of hybrid management, and is appropriate for all nonprofits in addition to nonprofit schools.
Case Study – Social Justice School
The Social Justice School in Washington DC knew they wanted to use Google for students. As a start up, they asked Community IT to evaluate their options for continuing to use Office 365 for staff. Could the two platforms be successful managed without breaking the bank or over-complicating things?
In his role as IT Business Manager at Community IT, Norwin Herrera knew that Social Justice School would need to be innovative to make this hybrid management work. He will share this case study of how they did it, and take your questions.
What happens when a single platform can't meet all of an organization's technology needs? What situations warrant creating a deliberate hybrid solution between platforms like Microsoft and Google? Using this case study of The Social Justice school's hybrid environment setup, we'll discuss what working in that environment looks like and ways to combat logistical challenges.
Carolyn Woodard will moderate. The conversation will include tips on
intentionally making the decision to integrate these two platforms
special considerations and implications for managing inventory remotely
cybersecurity concerns and protection tips
staff training, which is essential to avoiding chaotic file sharing and calendars
This webinar builds further on the presentation Google Workspace for Nonprofits.
When you register for our webinars, you can ask your questions at registration and in the live event. As more and more nonprofits seek to integrate these platforms, this case study and tips will provide the insights you need to pursue your own hybrid for managing Google Workspace and Office 365 together.
---
Presenters: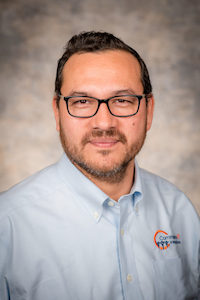 Norwin joined Community IT Innovators in November 2019 as an IT Business Manager. Bringing over 25 years of experience working with technology to his role, Norwin knows how to help clients achieve their organizational missions by managing IT tools wisely. Norwin has a strong history of providing direct services in Spanish and English to nonprofit organizations in the Washington DC area.
Prior to joining CIT, he worked at Casa de Maryland as a computer teacher and created a technology handbook with popular education techniques. At La Clinica del Pueblo he was Manager of Technology.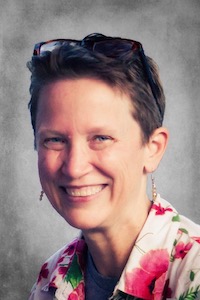 Carolyn Woodard is currently head of Marketing at Community IT Innovators. She has served many roles at Community IT, from client to project manager to marketing. With over twenty years of experience in the nonprofit world, including as a nonprofit technology project manager and Director of IT at both large and small organizations, Carolyn knows the frustrations and delights of working with technology professionals, accidental techies, executives, and staff to deliver your organization's mission and keep your IT infrastructure operating. She has a master's degree in Nonprofit Management from Johns Hopkins University and received her undergraduate degree in English Literature from Williams College. She is happy to be moderating this webinar on managing Google Workspace and Office 365 together.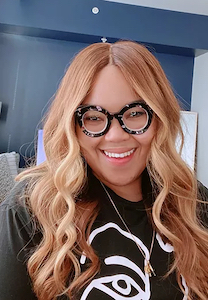 Dominique Diggs, former Senior Manager of Operations and Development at Social Justice School is originally from Miami, Florida. She earned her Bachelor of Arts in English and Afro American Studies from Howard University and is currently enrolled at American University to receive her Master of Public Policy with a concentration in Education Policy. Dominique has always been passionate about serving diverse communities and believes that advocacy is one of the most important tools to utilize in education. Before she joined The Social Justice School, Dominique worked for Uncommon Schools as an English Teacher and KIPP Metro Atlanta Schools as an Operations Manager.
Transcription
Carolyn Woodard: Welcome everyone to Community IT Innovators' webinar on Managing Google Workspace and Office 365 Together. Today, we're really excited to present a case study in an educational setting, the Social Justice School, which is a startup charter middle school in Washington, DC.
We're going to explore the differences between the two platforms and when you might like to combine them. We will talk about why you might make an intentional decision to create a hybrid online system, the way they have done it and how you would manage it. If you joined us last month, we talked about Google Workspace in depth in June. So if you missed it, or if you have more questions after this webinar, I invite you to go back and check that out on our website.
You can watch the video or listen to the podcast online.
Our focus today is going to be more on how to manage a hybrid system and less on going in depth into Google Workspace.
Our learning objectives are:
to describe Google Workspace and Office 365 as nonprofit IT platforms and
learn the basics about each. So after this session, you should be able to know something about that.
You will also be able to understand the challenges to managing a cloud-based hybrid system at the enterprise level and describe some solutions.
And you will be able to learn about Social Justice School's approach to managing Google Workspace and Office 365 together in an educational setting.
So today's webinar is about education, but if you're not in education, but interested in these two platforms together, you've come to the right place.
Please stay to the end and take the survey after the webinar to help us improve. One person drawn at random first from survey respondents will win a $25 gift certificate.
I want to remind everyone now that Community IT is vendor agnostic. So this presentation is discussing how nonprofits use these specific tools and what we are observing about the way nonprofits are using them, but we aren't recommending any platform in general. And we would only make recommendations to our clients based on specific business needs, which in the case of this educational client, involved these two platforms.
We encourage you to submit questions and comments through the chat feature today. We probably won't be able to get to everything; it's a big topic. But you can always contact us after the webinar for follow up.
If you're interested in the Social Justice School, we're also going to provide the contact information so you can find out more about them. This webinar is being recorded and I'll post the video, the podcast and the transcript on our site within a week. So don't feel like you have to spend a lot of time taking notes today. If you happen to be watching on YouTube right now, we encourage you to subscribe to our channel so that you'll get updates every time we post a new webinar.
We also invite you to subscribe to our email list on our website so that you could register for our webinars and ask your questions in real time.
All right. With that, I'm going to move on to introduce myself. My name is Carolyn Woodard. I'm in charge of outreach at Community IT. I'll be monitoring the Q&A in the chat and helping Norwin with his presentation. I've already learned a lot about Google Workspace and Office 365 just from putting this together, so I'm looking forward to learning more about it and hearing about the Social Justice School. So Norwin, would you like to introduce yourself?
Norwin Herrera: Yes. Hello, and thank you for that. My name is Norwin Herrera, I'm an IT Business Manager. I have been at Community IT for about three years now. And I'm the IT Business Manager specifically for the Social Justice School.
Carolyn Woodard: And can you tell me just before we go on, a little bit more about the IT Business Managers at Community IT and what your role is? My understanding is that when an organization doesn't have its own IT director specifically on staff, that's something that you do.
Norwin Herrera: Yes, that's exactly the role. IT Business Manager is a new name in the industry. But it's usually when you have a managed service provider like Community IT, and the organization that is requesting the services doesn't have an IT Director, or they need somebody to give them guidance, how to manage their IT internally. They get an IT Business Manager assigned to them.
Basically, it's like having an internal IT director or CTO, if you want to call it that, but at a different price, basically because we are not there 24/7. But we are there 24/7, meaning we are not physically with the organization every day. But if they need us and they send us an email, they give us a call, or they request time from us, we are right there when they need us. Our role is to know and understand exactly the organization's infrastructure, so we can give them better advice when they need it. That's our role as ITBM for all our clients.
Carolyn Woodard: Excellent. And I think you also can develop a long-term relationship with them, so you understand kind of where they're coming from, their organization, and you can help them with strategy.
Norwin Herrera: Yes, yes. We help them with everything. Basically, we see the infrastructure, we see where the needs are to improve. Most of the time we help them as well with budget, which is one of the biggest things and challenges in organizations. Sometimes organizations don't have a budget for technology. They just pay the website; they pay the developer; they pay for their domain name. But they forget other stuff that is important in the organization.
So our role is to make sure that they have money allocated for technology because technology is not a luxury in the organization. It's basically part of a strategic role in the organization. IT is in a strategic role in the organization. So everybody can basically take advantage of that.
Carolyn Woodard: Great. That's a great answer. Before we go a lot farther, I'm going to introduce Community IT for anyone who's not familiar with us. We are a 100% employee owned, managed service provider. We provide outsourced IT support, and we work exclusively with nonprofit organizations. Our mission is to help nonprofits accomplish their missions through the effective use of technology. We serve nonprofits across the United States and we've been doing this for over 20 years.
We are technology experts and we are consistently given the MSP 501 recognition for being a top MSP, which is an honor. We actually just this week received it again for 2022. So I haven't had a chance to update our graphic for it, but we're happy to still be in the 501 club.
Now, I'm very happy to welcome our guest presenter from the Social Justice School, Dominique Diggs. So Dominique, would you like to introduce yourself and the Social Justice School?
Dominique Diggs: Yeah, absolutely. Hi everyone. My name is Dominique Diggs. I was serving at the Social Justice School as a Senior Manager of Operations and Development, but I have moved into a Strategy Operations Consultant role with the Social Justice School.
I did help to found our school and I work heavily on our processes and programs, still. And so I was the one who basically developed a relationship with Community IT, knowing that we had a stringent need for technology infrastructure and that we were not the experts on that. They have been extremely essential to our school since we started the relationship. And I'm really excited to tell you all more about our school and the ways in which we are really integrating technology and different management pieces to be successful in our operation.
Carolyn Woodard: And would you like to talk a little bit more about the school and your mission?
Dominique Diggs: Yeah. I'm actually in our school building right now, because I've had a number of meetings today. So it's the Social Justice School. We were founded in 2020 and we're located in the Northeast neighborhood of Washington DC by the Fort Totten Metro. We were founded by two long term educators who worked in DC schools for about two decades: Myron Long who's our Executive Director; and Brandon Johnson, who is our Founding Principal. Our educational model really focuses on building blocks for rigorous academic instruction that also really include learning expeditions to apply real life thinking and critical thinking skills that are all rooted in social justice and liberatory design thinking.
Liberatory design thinking for us is really just giving our scholars the opportunity to develop and design responses to systems of inequity. The goal is to create an inclusive and equitable world. That's really big for us.
So our mission is aligned with love, learning and liberation. We believe that learning is always the key for our scholars and their families to really understand the history behind why things happen and to critically think about ways to respond to those systems. If they are inequitable to come up with ways to make more equitable outcomes for communities that are underrepresented and underserved.
Carolyn: Awesome. It's an amazing mission. We're so proud and happy to work with you on that and make sure that technology side of it works so that the school side of it can work. And for everyone listening the website is thesocialjusticeschool.org.
So you can catch up with them later and contact them if you're interested in more information on that.
Poll
All right. So now, we're going to do a little bit of interaction to get things going. I'm going to give you a poll.
Are you a hybrid already? And if you are a hybrid, are you a happy hybrid is the first choice. Are you all Google, all the time? Are you all Microsoft for everything? Are you an unhappy hybrid? Are you struggling to manage your systems?
There's no judgment here. This is what we're here to talk about. It's complicated. And the last option is: not applicable.
All right. So my nonprofit is
all Google all the time was about 17%.
All Microsoft was 21%.
A happy hybrid was about 30% and
an unhappy hybrid was 33%. Those two are very close.
So people who are happy with the way that they're managing them together and people that maybe have some more questions.
Next we're going to talk about a couple definitions. So for those of you who are interested in these two platforms, we didn't want to just jump in assuming that you knew everything about them already. So we're going to quickly go through some definitions and we're going to start with Google Workspace and what tools it includes and maybe a little bit of the tools that Social Justice School is using. So Norwin, could you talk a little bit about this slide?
Norwin Herrera: Well, if I see the poll, we have only 17% of the people who are not using Google in this webinar. It is very interesting because in some way our audience already knows about Google and its use.
I made little marks on some of the services that Google Workspace provides. I made it this way because I wanted to point out that some people have all the capacity to use Google Workspace, but they just use the minimum. Usually, they use Gmail, Google Docs, Google Sheets, and Drive. And I think Google Meet, sometimes.
Organizations choose to use Zoom, for example, for communicating with students. In the pandemic, Zoom took a really high pick of sales and usage. It was about to die, honestly, when we came into the pandemic. Zoom was going to disappear and then suddenly they revived and became alive.
But I just wanted to mention that people use only these five, most of the time.
They use Google Drive of course, to share data, to share their files, to share their documents. And they don't use it the way that it's supposed to be used. I think there was a webinar about Google Workspace last month, if I'm not mistaken. So if you want to know more about Google Workspace and all the benefits, you can check it out.
Carolyn Woodard: Before we go to the next slide, if you wanted to talk a little bit about how there's Google Classroom, there's the Chromebook program, and then Google Workspace for Education is what schools are using. Is that correct?
Norwin Herrera: That is correct. Nonprofit organizations can apply for Google for Education, but there is Google for Nonprofits, as well. And basically, they receive most of the packages, almost free. I'm not going to say free completely, but almost free.
And then, same case scenario with Microsoft and we help them in the process. So basically, if they don't have it, Community IT can help them to get that benefit from Google.
In this case, I think Dominique and her team already applied for the School of Justice. So they already had it when we got on board with them. So we just tweaked it a little bit.
And in Office 365, it's exactly the same thing. People have Microsoft Office, but they use only Word, Excel, and PowerPoint. If they're using the email, they use the email. Right now, for example, they're not using OneDrive, which is the personal cloud.
One Drive is similar to Google Drive, so you have a cloud space that is a personal space. Usually they give you a gigabyte. So it is pretty huge. You don't need to carry your thumb drive anymore to save your files. You can save them right then in your One Drive.
The thing is, this is the property of the organization that is providing you the account. So it's not your personal — it is your personal drive, but it's not yours. It's part of the company. So when you leave, you are going to need to take it and save it somewhere else. But usually, people stay in organizations for a long time, so I use mine at Community IT.
Carolyn Woodard: I think we talked a lot about file sharing in the webinar last month. It is a little bit complicated.
Norwin Herrera: It is complicated, yes.
Carolyn Woodard: We also got a couple of questions that came in through the Q&A and I just want to reassure everyone that if there are questions that we can't get to, I will put them in the transcripts with an answer from our experts at Community IT.
There's a couple fairly specific questions in the Q&A right now which we might not have a chance to get to. We'll see if we have time at the end; we'll try to circle back around to them. But don't worry, we will answer them. We just might not have time today because it's only an hour.
Norwin Herrera: That's correct.
Carolyn Woodard: So I wanted to go to the next slide, which kind of reinforces what Norwin was just saying about the different platforms having very similar tools to do similar things.
I wanted to make sure to mention that some people have had questions about Google Workspace because it uses Gmail, but when you're using Google Workspace, you have a license for it. You get your own domain. So you have a professional looking email, your name@your domain. It's not @gmail account. Just to clarify that for anyone who had questions.
How Do the Tools Compare?
We tried to match up most of these tools with what they are on the two different platforms. You can see they're very, very comparable.
How Does the Pricing Compare?
And if we go to the next slide, Norwin, you talked a little bit about this already about the licenses. So did you want to talk a little bit more to describe the different licenses available?
Norwin Herrera: Yeah, this part is extremely complicated because it's a bunch of licenses everywhere. And depending on the need that you have in your organization, that's the license you're going to use.
If you want to use the cloud version of them, they are free. So you can open a browser, put your credentials in and use it. You can use Word, Excel, PowerPoint, you can use everything for free. I mean, you don't have to pay if you want to install those applications on your computer. That's the tweak. Sometimes for Microsoft, for example, you have to purchase a license that has a monthly cost. Community IT usually recommends the Microsoft Business Premium because it has almost everything and also, its Autopilot Intune is included, something that we recommend for our organizations because it's automatic installation basically.
And only the people in your organization can use that device. There's something similar to that in Apple in the Apple Business Manager. You enroll your device to Apple Business Manager and as soon as you enroll it, you can deploy software.
As Community IT, we deploy something that is called Addigy. We use Addigy as a tool to manage the devices and through Addigy we install software in the computers. There has to be a previous conversation with the organization to install, for example, Microsoft, Adobe, Google Chrome if you want Mozilla, Slack, or any software that you want to install in those computers, we can install it. And it's easier to deploy the devices.
Also, if somebody steals that computer, you can lock the computer. You can factory reset it. If you think this is never going to come back, you can factory reset the device remotely so you don't lose data. And also, you have a backup of the data if you are using cloud data. So that's what the licensing is about.
It's kind of complex to explain every single license, but if you reach out to us we have a really good department that can guide you through. If you want to become one of our customers, you are welcome to contact us.
Carolyn Woodard: I was going to say, I think that goes back to what we were saying about your role as the IT Business Manager. So we do have clients, nonprofits who have started out in the free tier on either of these platforms. When you're starting a nonprofit, you're really cost conscious.
But generally, as you grow and as you're planning for growth, our general recommendation would be that at some point you have to mature as an organization and pay for your licenses. And you're just going to get a lot more. You have a lot more storage, you have a lot more security, like you were saying, you're going to need that for your business needs.
Workspace Characteristics/Advantages
All right, I'm going to go along to our next slide, which is a little bit more about Workspace. So the characteristics and advantages, and particularly for today's case study. We talked a little bit about how Google is becoming a pretty industry standard for educational settings. So did you want to talk a little bit about that, Norwin?
Norwin Herrera: As I said in the pandemic, this came on top of it because something that also was a factor here is that the industry of computers crashed. People were not buying computers anymore. Why? Well, because your phones were acting as a computer and people really didn't need to have a computer at home.
In the pandemic, everybody started saying, okay, we're going to convert into remote work, right? So everybody said, I need a computer. I need a laptop. So people start buying laptops. There was a shortage of computers on the whole planet because they were not prepared for this.
And at the same time, Chromebooks are the ones that are being used by educational institutions, because they're not completely a computer, but they look like a computer.
They are attached to a Google account; a Chromebook is made by Google. So basically, these two factors made the Workspace environment improve. It was a push in the whole industry, right?
So one of the things that is happening here, the Workspace characteristics, I'm just going to read it outloud. Lightweight, quick and easy, no Windows partiality, fantastic search. Search engines are now the key for it. Fits well with the best of the breed stack, oriented towards the end user. Of course, they need to make it easier for the user and a strong presence in schools, as I explained before, and works great with other Workspace users and tools.
So basically, it's a similar thing to Microsoft 365. What I wanted to say about this is that both Microsoft and Google have been in the industry for a long time, so they know what they are doing.
Sometimes, choosing between Google and Microsoft is more about your personal preference than the tool itself. Microsoft wants to be a complete IT stack. Office desktop suite has been a standard, oriented toward the administrator. Microsoft DNA is an enterprise service company. They have always worked with the IT department. So it works great with other Microsoft users.
I'm going to give you my personal opinion. Why do I go for Microsoft? Well, because everything in Microsoft is theirs, so they know what they have. They know what they are building, and every time they build something, they make sure that they connect to another one. So all the tools that they have built in the Microsoft space are connected to one another and makes the collaboration easier.
And then if you want to talk about security, well, the moment that you enter your Microsoft account and you have multifactor authentication as a secure method right now, you are securing the whole environment at the same time. So you don't need to be protecting my files, protecting my email, protecting my documents. You don't have to protect them all separately; it's all at once.
Carolyn Woodard: I skipped over a slide because the way you were talking about it just led me to this slide, which shows in general, inside each of those platforms, they do want to keep you inside of the platform.
So like you said, Microsoft all integrates with the other Microsoft tools, Google within Google's workspace all integrates within itself. So if you are in one of those platforms in general, at Community IT, we would recommend you to stay in that platform, because if you're going to be trying to get something else it's like paddling against the current. So why wouldn't you paddle with the current? It's a lot easier to work within that platform.
But in this case, we're talking about a deliberate combination of the two. So before we get to that though, I want to quickly jump back to the slide that I skipped.
This came from a pre-registration question, which was about how to protect client, student and staff data on the cloud?
This particular combination that we're talking about, Google Workspace with Office 365 is cloud based. And I think a lot of people have questions about whether it's as secure as other systems that maybe we had before.
So I don't know, Norwin, do you want to talk about this or do you want me to tackle it?
Norwin Herrera: You can have me out if you need to. One of the biggest things right now that we are recommending to everybody is to have a second factor authentication associated with your account. Period. There's no negotiation about that one. If you want to protect your organization, invest in and deploy multifactor authentication.
Yes, we have a cybersecurity report. You can find it on our website, you can download it, you can see the whole report. We have everything about security written right there in the report. So there is no one single organization that has been compromised if they have multifactor authentication.
Carolyn Woodard: In our clients.
Norwin Herrera: In our clients, yes. All the organizations that have been compromised are because they didn't implement multifactor authentication. And it's not because we didn't mention it or we didn't encourage them to.
Carolyn Woodard: Just to be clear.
Norwin Herrera: Just to be clear. It's because sometimes the organization thinks it's so difficult to deploy that they ask for permissions, they want to negotiate with the organization. When do we do it? What is the best time? There is never going to be a good time.
Carolyn Woodard: The best time is yesterday.
Norwin Herrera: The best time is yesterday. Exactly. So if you want to protect your organization, if you want to know the best way to protect them: multifactor authentication. That's the first one that I'm thinking on top of my head. Okay. So don't waste your time, go ahead and do it. And then there is some information here that you can use.
Carolyn Woodard: I want to go over it a little bit quickly because we want to be mindful of time.
We often say that any platform can be used insecurely, even if it's a secure platform. So if you share your login with someone, your password with someone, then it's not a secure platform anymore.
And that the training is really important to develop that sense of security and that your staff know how to be proactive and protected online.
And like you said, the strong passwords, multifactor authentication.
I also want to remind people that if you have personally identifying information in your database particularly if you're working with students, then you have specific requirements, legal requirements on that. So you need to know what those are. There are federal guidelines around that.
And then if you have specific questions for your organization that we're not able to answer today we have a cyber security expert on our staff, so you can get a hold of them at our website.
What Does Your Nonprofit Do?
I'm going to go ahead and do our next poll. So this question is, what does your nonprofit do?
So I want to see how many of our audience are in education or education adjacent.
And how many of you are here for the insights in general and are not specifically oriented toward an education charter school or nonprofit that deals with education in students. The third option is other or don't know, or not applicable.
Norwin Herrera: We are in the
education sector or education adjacent – 25%.
We are not in education, but here for the insights in general – 58%,
and other is 17%.
So we have a lot of people who are not in the education sector, but I'm pretty sure they will benefit from the input analysis and information.
Carolyn Woodard: Excellent. So Dominique, thank you for sticking with us as we ran through the two platforms. I just want to quickly review.
Your mission at Social Justice School was to provide a strong academic, but experiential environment for your students. So you knew going into it very early on, as you were planning this school that you would need to have strong tech support for your students, because they'd be doing a lot online and a lot out and about. And also, that your staff, because of the job and the students and where they're coming from, are also fairly young and tech savvy.
Do you want to talk a little bit more about some of the decisions that you made as you were starting up to make these decisions?
Dominique Diggs: Yeah. Thank you, Carolyn for summing that up, I think the biggest piece when I first met Norwin and we were discussing the needs of the school, was to have a technology infrastructure that would allow for our staff to operate effectively and safely across platforms.
So we knew we were using Google for Education, that's where we bought our domain, but we also knew that we wanted there to be an extra security layer there in terms of file sharing and access to accounts.
So Norwin initially set up the Microsoft MSA for our teachers. And so that has been a huge help to ensure that privacy and security remain at the forefront. But then as we continued to grow, knowing that Google had specific permissions for the adults on our team, we knew that we also had to create a second domain for our students, so that we could put the permissions in place for our students to not visit websites that were against school policy and for us to also have them access some of the more trafficked websites that they use during the school day.
So that's where Norwin and I worked to create the second domain for our students specifically. Really, working with Norwin who is the expert on all these things was giving us the best recommendations so that it was reliable.
One, for our staff, we were able to easily train them on the ways in which we're doing all these things and that it would be sustainable for us as we continue to grow because we are still not in our final phase of growth. We are still very much doing work with Norwin and his team to continue to try to put some more things into place that make the most sense for our organization.
Carolyn Woodard: Yeah. I know that one of the things Norwin talked about when we were first talking about this presentation was both that flexibility and also the scalability. So you can add in a lot more students. You can add in more staff. When students are no longer students, it's easy to remove them from the system. So I think that clearly made a lot of sense for you as you made the business decision.
Do you feel comfortable talking about some of the challenges that you anticipated and also the challenges that you are facing?
Dominique Diggs: Yeah, initially at the beginning of last school year, the anticipated challenge was for our students to get used to doing the login for the new domain that we created for them. And being able to browse the web safelyand not going against any of our permissions or access points.
The other anticipated challenge was really coming up with a way for the staff to file share. That's actually something that Norwin and I are in the process of developing. It is a true knowledge management piece around file sharing and file storage so that all of our teachers are able to have all of their documents and things in the cloud.
Reliability is important for our organization and right now it feels like they do rely on the sign in features and the different access pieces that they have to Google and to Microsoft. But in terms of the file management and the storage pieces, that's going to be a huge challenge because we want folks to speak the same language in that realm and we haven't been able to get there just yet.
Carolyn Woodard: Awesome. You are not alone I will absolutely say.
Dominique Diggs: Right now, in our student email domain, because of the permissions that we've set up so that they're not doing things that are outside of our permissions, our teachers have not been able to really email back and forth with our students because they're from a different domain. So that's what we also need to figure out: how our teachers and students can do file sharing across their domains. We don't want to allow outside access, so our students are not communicating with other people.
Carolyn Woodard: Right, right. So that they have shared access to the files that they need to share. Yeah. I was just going to say that in our webinar last month as well, we talked a lot about the chaos that can ensue when staff and people in your organization have two different ways to do almost the same thing.
So if you could share a file in SharePoint, or you could share it in a Google Drive, then you have some people doing it one way; some people are doing it the other way, and how best to handle that.
You can go all the way from just shutting it down, taking that permission away so there's only one way that they can do it, or you can go all the way to the other side of just trying to do it with training. Saying this is the way we do this thing, and here's why it works. But you have to be continually doing the training. So for sure, that's a challenge.
I just wanted to touch on a couple challenges that maybe might be more relevant for people in the audience than for Social Justice School.
So Norwin had mentioned earlier that this is a startup and so you're starting out with a deliberate choice into this using the two platforms.
But, if you were using one and trying to go to a hybrid system, or doing a hybrid system on your way to migrating entirely to the other platform, then you would have a lot more issues with change management and training and really communicating with people why you're doing what you're doing and how they're supposed to be doing it now, different processes.
And you might have a lot of pushback as well, because as Norwin said, people get so familiar and comfortable with the platform that they're used to, you're asking them to do things in a new way.
We have comparable tools, but they do things in a slightly different way. So that can be a challenge.
And then another challenge that we looked at when we were talking about this is being able to do everything remotely. If you are moving from being a server based organization, and I think the pandemic and working remotely made a lot of organizations rethink this and try to go to the cloud. It can be really complicated, right? So you're doing a big migration. You're choosing your platform during a migration.
As Norwin said, you're looking at all of the files that you have to migrate or making information architecture for them. How are the files going to be shared? Which department gets access to which other department, all of those pieces.
So this is just to say to people who are listening in the audience, we hear you, we feel you. It's difficult.
So those are challenges that come up and maybe we'll do a future webinar specifically about migration and how if you're not starting from scratch, which Social Justice School was so lucky that you were starting out and you could make this deliberate choice, you can move to something that's going to work for you if it addresses your business needs.
Norwin Herrera: Yeah. I wanted to mention that one of the biggest challenges that I found usually is the people not willing to change or to receive the change. And then the other one is leadership. In this particular case the School of Justice is very open to our recommendations and our suggestions, how to move with technology. But sometimes in the organizations you find leadership doesn't want to change. They don't want to move. So in reality, it's not about technology. It's about decision making.
Carolyn Woodard: The people.
Norwin Herrera: The people making the decision. The other one is you need to invest in training. Sometimes people say, I don't have time, but it's not true. I mean, it's possible they don't have time, but you need to prioritize, right? So you need to learn how to use the tools that you have to maximum capacity. And then your life is going to be easier.
Carolyn Woodard: This is a perfect segue into our next slide Norwin, I knew that.
I think in this case, clearly the Social Justice School made a really good choice of their system and their platform. So Norwin, if you wanted to talk just a little bit about the slide for people?
Norwin Herrera: I mean, this is sharing a little bit of the trend in the Social Justice School life but if you can see there is basically almost no tickets from the Social School of Justice. It's either they are resolving very well without us or the decision that we made in terms of technology is working.
The spike that you see on June 26 is because they're in a registration period, so they are increasing the number of staff. So this is exactly what we thought about almost two years ago with Dominique. The school is going to grow and we need to grow easily, not only the staff, the students, but also technology. So we made everything ready for scalability. That's basically what this graph is telling you. So we made the right choice.
Carolyn Woodard: I love it, and I had more to say about how important it is to have an IT Business Manager helping you along with this strategy and knowing so much about the different options that are out there, but I'm going to skip over that because we want to get to the case study.
I'd love for you, Norwin, to be able to talk a little bit.
Now, for people on the webinar that are suddenly freaking out at this slide is very technical, we're just going to do a couple of slides of some more of the technical issues so Norwin can explain to people who want to know how he did the setup.
Norwin Herrera: Yes. So basically, they have Google and they also have Microsoft at the same time, and the identity provider is Microsoft. So we created the accounts in Microsoft and Microsoft basically synchronized with Google.
So to log into their account is kind of interesting because
they go to Google, they put in the username and password,
but it's redirected to Microsoft to authenticate.
They authenticate with multifactor authentication. There's nobody at the School of Justice without MFA.
Usually, we recommend to use push notification as a method of authentication because you can have more than one method. We're not recommending SMS because SMS can be intercepted.
The moment they are authenticated, they come back to Google and they continue into Google Workspace.
But if they want to collaborate with the Microsoft environment, they can do it because they are authenticated in Microsoft, as well.
They have an account in Microsoft and they also have their account in Google, so they can use all the Microsoft suite that is installed on their computers.
School of Justice is an interesting scenario. They started with Windows computers and then transferred from Windows to Mac computers. So we are installing their Mac computers with their Microsoft suites. They can use the Microsoft collaboration tools if they want, and they can use their Google collaboration tools if they want as well, because they are in that environment.
It's interesting how it works now, because the Social School of Justice is new. They are still developing things. The next big step is to create the SharePoint infrastructure for them so they can collaborate easier.
I recommend SharePoint as better than Google. Personally, it's a natural environment. It is like you're opening a folder and you are saving your files.
If you are synchronizing some of the libraries, you don't need to synchronize the whole library. I mean, the School of Justice can, because this is a small organization, only two years old. But if you have an organization that is 10 years old, you have a bunch of files. You don't want to synchronize everything.
But you know what you are working on. For example, if you work in development, you can synchronize the development folder. If you work in human resources, you can synchronize the human resources folder. That's why I recommend SharePoint because it's easier to manage and easier to apply security in the sharing structure.
So in this case of the School of Justice, they have the staff that goes in one direction and the students go in another one, this scholaractivistsjs.org and they use Chromebooks. They have Clever, they have Google Classroom and they also have their own student information system. I don't have the name of the one they're using, but they have a system.
Everything is managed by Clever. And we are applying the rules of security by the Google console. So they have a group. Every single student goes inside as a user, but the user is classified as a student and we apply the rules to the student group. So basically, this group is very, very well protected that nobody can talk to.
Carolyn Woodard: Which I think gets to some of our tips. I want to make sure that we move along so we have time for a couple of questions at the end.
But I want to remind everyone who's put questions in the Q&A, I'm not sure we're going to have enough time to talk about all of them, but we will answer them in the transcript.
You will receive an email showing you where that link is and you can look up your question there and get the answer.
Tips for Education Tech
One of the tips that we talked about that I just thought was fascinating after talking with you both was that you created different domains for the different groups, and that gives you an immediate visual of who you're interacting with, if it's a student or a staff member.
And so, for people who aren't in an education setting, they might not need this, or they might think, oh, this will be great, we could use this for our active volunteers or our clients that are using our systems, or anything like that. So you can easily visually show that you have different groups.
Another tip, but to think through your information architecture and be prepared to adapt once your staff are using the system.
So you could think of using these two platforms as kind of like an A La Carte menu. You choose one thing from one, one thing from the other.
I think Norwin's presentation showed that they have an umbrella and then you go into it. Then within that, you're using Google after you've authenticated through Microsoft. But you do have access to those Microsoft tools within your Google space.
So if you are doing that, we talked about having robust training so that people know where they're going to be sharing their files and saving them and that you can use the different features that are stronger.
Use the Microsoft licenses to take care of the ID and the security, and maybe some other administrative tasks. Norwin, you were talking about Autopilot and Intune, and Addigy, which allow you to remotely configure the laptops as you're deploying them.
And we had a whole other webinar last summer, actually a blog post article also, about Autopilot and Intune and how those work. We're not going to be able to go into them, but just know that you have a lot of options.
I loved Norwin, you have this great tip especially for this educational setting, where you have a student test account, and you also have a student Chromebook. You are remote from the school and managing the small number of help desk requests that come in remotely, but when you change the student Clever accounts, you can see exactly how they're working and what they look like to a student. I just thought that was such a great tip, because we know particularly with students or with other users, we don't want to have any barriers to them using the technology.
And so being able to see what they see, I just thought that was a really great way to be able to do that.
And then again, you said, we said, we can't say enough: all of the staff are required to use multifactor authentication to protect their accounts and security.
But for the students, you decided that adding multifactor authentication was going to be a barrier. And so they have a single sign on and then within that, additional student security that they use as well. So that's how you handle that once you've logged in, the students are inside that system and they can use all of the tools without having a lot of other checks and barriers, but they're in a very secure system, which anytime you have students, you have to be careful about.
Norwin Herrera: That is correct.
Questions
Carolyn Woodard: All right. So we're going to move on to the questions and Norwin, I know that you had a couple of questions from the registration that you were planning to answer.
Norwin Herrera: Yes, I did have a couple of them and I have been trying to answer some of the questions posted here in the Q&A I can share a couple of them that I have.
How can we best protect clients, students and staff in the cloud?
Start from our 2022 Nonprofit Cybersecurity Incident Report. It explains three of the next steps to protect your nonprofit organization.
One is to start with an IT acceptable user policy.
Second one is to implement a security awareness training program. We help you with that as well
and require multifactor authentication.
Having the policy is important, a written policy in your organization.
The second one is to train your users not to do things in the wrong way. Usually, users get frozen when they see something they don't know on the computer, right? So if we train them about what is correct, what is not correct it's better. Training your staff is a high investment in insecurity. That will be one of the best.
Carolyn Woodard: Training, training, training. I think actually, Norwin, I'm going to have to cut you off with answering the questions. I'm so sorry, but we will answer them in the transcript.
I want to go back over our learning objectives that you would
learn about Google Workspace and Office 365 as platforms,
understand some of the challenges of using them together as a cloud based enterprise level management and
learn about the Social Justice School's approach to managing them together.
And I just wanted to make sure before we let people go that next month, we are going to talk more about cybersecurity, but we're going to talk about it from the perspective of cyber insurance for nonprofits. For a lot of nonprofits this is becoming a lot more rigorous, the application, what you need to certify that you have in place the controls.
We're going to talk about that with an expert. Her name is Jenna Kirkpatrick Howard. She's with Lockton Companies. She has 19 years of experience with cyber insurance specifically.
She's going to tell us about what's changed over the past year, year and a half, and how nonprofits can work to make sure that they're getting the coverage that they need, and that they are putting the controls in place to make sure that when they have a claim, they qualify under that claim.
We're going to have Matt Eshelman, who's our cybersecurity expert, joining Jenna to talk about some practical tips. This webinar is not just for the finance folks or the insurance folks or the IT folks it's really for anyone at a non-profit. We're going to teach you about the cybersecurity that goes with being able to get insurance and those issues.
So I hope everybody will come back for that.
I want to remind everyone to stay to the end today, and when you leave the webinar, you're going to see a survey and that really, really helps us improve our webinars. If you can fill that out first, that's great. Someone will be chosen at random from the survey respondents to receive a $25 gift certificate.
I just want to make sure that we leave people with the contact information for the Social Justice School. You can contact them about enrolling your child in DC. You can contact them about being a startup, about being a charter school, about being an education organization, or on the other side, you can contact us about managing Google Workspace and Office 365 together.
This was a case study. Of course, there are lots of other organizations that might want to be looking at that and making a deliberate decision around that.
I want to make sure to thank Dominique, thank you so much for spending so much of your time with us and for being willing to spend the time and talk about your amazing organization. We're just so happy and proud that this is working for you. We know we have a couple more projects we're going to work on. The work is never done, but I think this was a great case study and how it can be successful.
Norwin, thank you also so much for sharing your time and sharing your experience with this client and I just think it was a fantastic case study. So thanks again.
Norwin Herrera: Somebody asked me what is the software that the School of Justice uses for teaching.
Dominique Diggs: Oh, the database management is Power School as our major data systems for student information, but then we also use Clever also as the single sign on that hosts all of the different apps that our students rely on for their daily instruction.
Carolyn Woodard: And we'll include all of the links to all of these in the transcript. And we'll also have some contact information. So if you have more questions you can always get in touch with us and we'll see what we can do to help track down the tool or whatever your question is about. So thank you everyone for joining us, and I hope that you'll join us next month.
Questions from the online chat and responses coming soon!