Community IT presented a breakout session "Creating and Managing a Purposeful Hybrid Environment Between Google, Microsoft, and More" in Denver.
What happens when an organization's technology needs are so different, that a single platform is not the answer?
This session discussed what situations could warrant a deliberate hybrid solution between platforms like Microsoft and Google. Using a case study of The Social Justice School's hybrid environment setup, we discussed what running IT support might look like, its impact on aspects like security and remote tools, and ways to combat logistical challenges.
Community IT Innovators' Norwin Herrera and Matt Eshleman shared insights and considerations for nonprofits eager to work entirely in the cloud but interested in intentionally using both these tools. In a typical nonprofit twist, Social Justice School is an all-Mac environment, so this case study also touches on managing these platforms on Macs for staff and Chromebooks for students.
Managing multiple platforms coherently in one organization can be done. It can be scalable, can be administered 100% remotely, and can save your organization time and budget if it is implemented thoughtfully. And a hybrid system lets your staff use the platform they can be efficient in. But while these platforms are becoming more and more inter-operational, a hybrid set up creates an even greater need for staff training. If you are struggling with any of these aspects, use the contact us form to start a conversation with our experts!
Although the case study is in an educational setting, our experience is valuable to any nonprofit interested in the management of a hybrid in-cloud set up. We can show you how to maximize the efficiency and effectiveness for your staff, and how to trouble shoot common issues such as file sharing, ID, security, and training.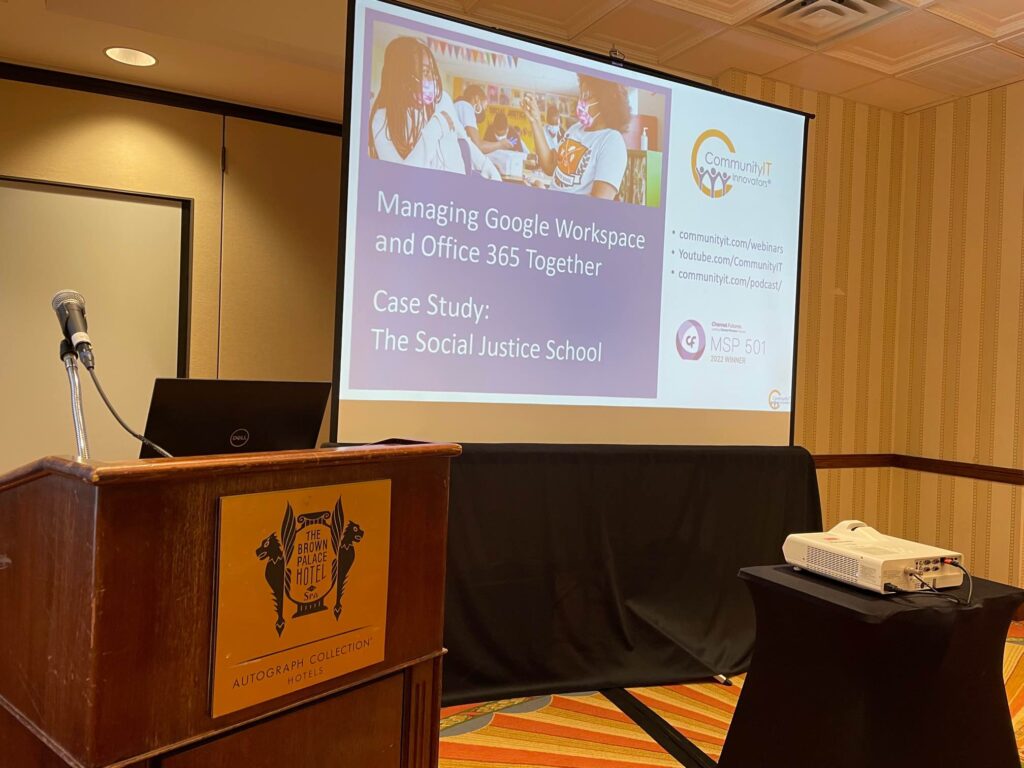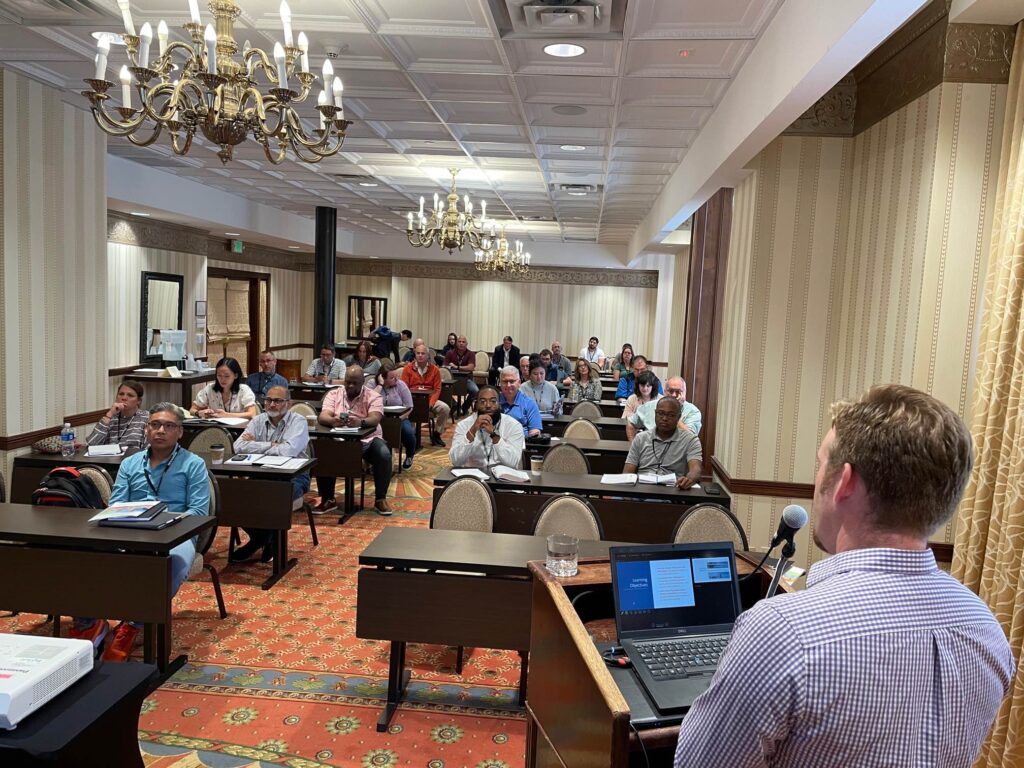 What is the Tech Forward Conference 2022?
Tech Forward was a two and a half-day conference, sponsored by Tech Impact, centered around nonprofit technology and its power to change the way nonprofits work and impact the world. Here, nonprofit leaders, CIOs, IT Directors, experts, and visionaries convene and learn from one another through case studies, interactive workshops and discussions.
Tech Forward provides nonprofits, of all sizes and varying levels of technology expertise, with a forum to learn how technology can be leveraged to advance their mission. Participants walk away with technical know-how, tangible plans and inspiring examples.
Community IT Session Speakers: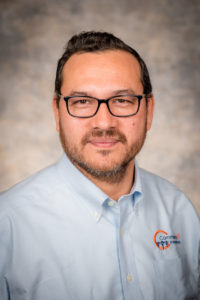 Norwin Herrera joined Community IT Innovators in November 2019 as an IT Business Manager. Bringing over 25 years of experience working with technology to his role, Norwin knows how to help clients achieve their organizational missions by managing IT tools wisely.
The Community IT ITBM service provides an outsourced IT manager to clients at a reduced cost to hiring and having an IT manager on staff. These managers are a resource dedicated to matching technology solutions to clients' business needs. To do this well requires an ongoing conversation with the client to continually understand their business needs, and then effective communication with client staff and leadership about the ways specific technology solutions can meet those business needs and how to budget for technology.
The ITBM makes recommendations on IT investments, training programs, maintenance, and licenses. They help the client be forward-looking, and act as a vendor-agnostic, trusted advisor with deep knowledge of the nonprofit IT software and platforms available. Because Community IT works in partnership with clients to manage long-term IT needs, the ITBM relationship with the client makes them a true asset.
Norwin has a strong history of providing direct services in Spanish and English to nonprofit organizations in the Washington DC area. Prior to joining CIT, he worked at Casa de Maryland as a computer teacher and created a technology handbook with popular education techniques. At La Clinica del Pueblo he was Manager of Technology. You can learn more about his career path in our Community IT Voices series. Norwin had a great time attending and speaking at the Tech Forward Conference 2022.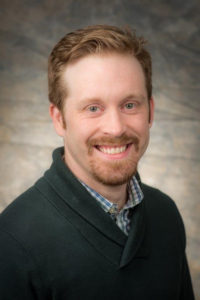 As the Chief Technology Officer at Community IT, Matthew Eshleman leads the team responsible for strategic planning, research, and implementation of the technology platforms used by nonprofit organization clients to be secure and productive. With a deep background in network infrastructure, he fundamentally understands how nonprofit tech works and interoperates both in the office and in the cloud. With extensive experience serving nonprofits Matt also understands nonprofit culture and constraints, and has a history of implementing cost-effective and secure solutions at the enterprise level.
Matt has over 22 years of expertise in cybersecurity, IT support, team leadership, software selection and research, and client support. Matt is a frequent speaker on cybersecurity topics for nonprofits and has presented at NTEN events, the Inside NGO conference, Nonprofit Risk Management Summit and Credit Builders Alliance Symposium, LGBT MAP Finance Conference, and Tech Forward Conference. He is also the session designer and trainer for TechSoup's Digital Security course, and our resident Cybersecurity expert
Matt holds dual degrees in Computer Science and Computer Information Systems from Eastern Mennonite University, and an MBA from the Carey School of Business at Johns Hopkins University.
He is available as a speaker on cybersecurity topics affecting nonprofits, including cyber insurance compliance, staff training, and incident response. You can view Matt's free cybersecurity videos from past webinars here. Matt was thrilled to go to Denver for the Tech Forward Conference 2022.