Transcript coming soon!
View Video
Listen to Podcast
Pt 1 Pt 2
Like podcasts? Find our full archive here or anywhere you listen to podcasts: search Community IT Innovators Nonprofit Technology Topics on Apple, Spotify, Google, Stitcher, Pandora, and more. Or ask your smart speaker.
How do you plan for Cybersecurity readiness at your nonprofit?
Community IT Innovators' CTO and Cybersecurity expert Matt Eshleman discussed cybersecurity in a new webinar conversation hosted by Art Taylor at Give.org, the BBB Wise Giving Alliance.
October is Cybersecurity Awareness Month and we want you and your charity to be on top of the latest cautions when it comes to the security of your data and websites. Only 20 percent of nonprofits report that they have a cyberattack policy in place. Matt Eshleman, Chief Technology Officer at Community IT joined this discussion to answer questions about the current state of cybersecurity.
In part 1 of the podcast, Matt discusses a framework for cybersecurity policies and ways to focus on your people first – training and policies – before investing in any new technology products or platforms that promise cybersecurity. There are lots of fancy technologies out there, but if you don't invest in training and maintaining staff skills, no technology will save you from scams.
In part 2, Matt discusses cultural constraints and the nonprofit environment that creates assumptions about risk and return on investment for cybersecurity protections. But much of the action you can take should be focused on your staff training, and those investments can be a financial minimum with a huge financial savings when your organization avoids ransomware or other hacks. Matt closes by answering audience questions from practitioners at charities and nonprofits like yours.
As with all our presentations, this webinar on cybersecurity for your nonprofit charity is appropriate for an audience of varied IT experience.
Community IT is proudly vendor-agnostic and our webinars cover a range of topics and discussions. Webinars are never a sales pitch, always a way to share our knowledge with our community.
You may also be interested in this related podcast interview with Art Taylor.
---
Presenter: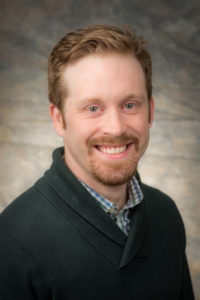 As the Chief Technology Officer at Community IT and our resident cybersecurity expert, Matthew Eshleman is responsible for shaping Community IT's strategy around the technology platforms used by organizations to be secure and productive. With a deep background in network infrastructure, he fundamentally understands how technology works and interoperates both in the office and in the cloud.
Matt holds dual degrees in Computer Science and Computer Information Systems at Eastern Mennonite University, and an MBA from the Carey School of Business at Johns Hopkins University.
Matt is a frequent speaker at NTEN events and has presented at the Inside NGO conference, Non-Profit Risk Management Summit and Credit Builders Alliance Symposium. He is also the session designer and trainer for TechSoup's Digital Security course. He enjoys discussing the many cybersecurity options and scenarios with you and taking your questions on cybersecurity for your charity or nonprofit.
Transcription coming soon!