Free Ask the Experts Webinar
Wednesday, May 26, from 1-2pm Eastern
Nonprofit Cybersecurity: Balancing Best Practices, Budget, and Team Productivity
In this webinar co-presented with Build Consulting we answer your questions on nonprofit cybersecurity balancing best practices, including ways to build a cybersecurity budget into your technology roadmap, and create a sound process for managing risks and managing staff training, before you consider the specific cybersecurity technologies available to meet your organizational needs.
Join Build Consulting's change management expert Peter Mirus and Community IT's cybersecurity guru Matt Eshleman on Wednesday, May 26 from 1-2pm Eastern for an in-depth discussion of the competing demands on nonprofit cybersecurity practices – quantifying risks, setting a budget, and guarding productivity.
As with all our webinars, this presentation is appropriate for an audience of varied IT experience. And Build and Community IT are scrupulously vendor-agnostic, so this conversation will feature a realistic look at the cybersecurity tools available – many of them surprisingly affordable, or focused on training and onboarding changes you can make immediately.
This webinar is Wednesday, May 26th, from 1-2pm Eastern.
You know you need to keep your nonprofit organization safe from cyber criminals. But how safe is safe enough? How much should you budget for the latest defensive technology, and how much should you focus on staff training? How does a nonprofit leader balance cybersecurity and convenience for users? If you make it too difficult to be secure at work, won't everyone just develop unsafe work-arounds to get their job done?
This webinar is appropriate for nonprofit executives, managers, accounting, development, and nonprofit IT personnel – and as with all our webinars, it is appropriate for a varied audience.
Community IT is proudly vendor-agnostic and our webinars cover a range of topics and discussions. Webinars are never a sales pitch, always a way to share our knowledge with our community.
REGISTER HERE
---
Presenters: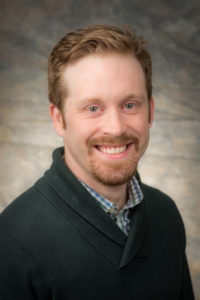 As the Chief Technology Officer at Community IT and our resident cybersecurity expert, Matthew Eshleman is responsible for shaping Community IT's strategy around the technology platforms used by organizations to be secure and productive. With a deep background in network infrastructure, he fundamentally understands how technology works and interoperates both in the office and in the cloud.
Matt holds dual degrees in Computer Science and Computer Information Systems at Eastern Mennonite University, and an MBA from the Carey School of Business at Johns Hopkins University.
Matt is a frequent speaker at NTEN events and has presented at the Inside NGO conference, Non-Profit Risk Management Summit and Credit Builders Alliance Symposium. He is also the session designer and trainer for TechSoup's Digital Security course. He presents updated tips to protect your login credentials throughout the year.
Matt is excited to talk with Peter about nonprofit cybersecurity balancing best practices planning and budgeting, and involving leadership in assessing actual risks and costs.
---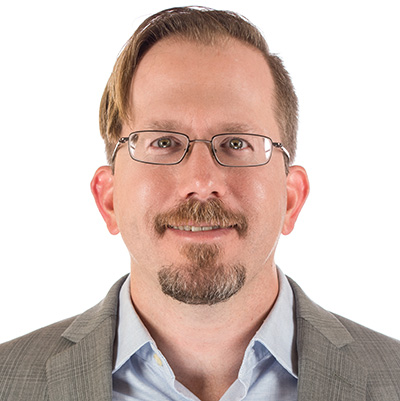 Peter Mirus co-founded Build Consulting in 2015, following over 15 years of nonprofit consulting experience in the areas of technology, branding, marketing, and development. His work for Build's clients has a broad focus spanning many operational areas, including fundraising, program monitoring and evaluation, accounting, and impact reporting/analysis.
He presented our recent webinars on creating a technology roadmap, improving data quality and creating an information strategy for your nonprofit, and has been a speaker on nonprofits and technology at Good Tech Fest and NTC.