View Video
Listen to podcast
View and Download Slides
Remote Staff, Office Staff—Tech Tips For Nonprofits
Many nonprofits are considering or in the process of reintegrating back into their physical offices. With the sudden shift to working from home, many organizations scrambled to put tools and systems in place quickly over the past few months for their remote staff and office staff.
Many of us allowed staff to use personal computers and devices, quickly set up file sharing platforms, and moved to using Zoom for conference calls.
In the rush to be operational it was hard to take the time to compare new tools to existing tools, or consider the security ramifications of any of these sudden changes. In short, even if we did our best to implement thoughtful technology change management, circumstances have made measured approaches quite difficult.
Now, the question is: How to take the benefits from that experience and bring new data, policies, and processes into our official systems of record and cybersecure best practices?
View our CEO Johan Hammerstrom and expert guests Director of IT Consulting Steve Longenecker and COO Johanny Torrico in a discussion of what works about remote working, what could be better, and what we can do to move forward thoughtfully as nonprofit offices reopen.
We address two main aspects of remote staff, office staff reintegration.
Is your nonprofit working all remote, all back to a physical office, or a hybrid blend?
We touch on technology tips and best practices for several "back to the office" scenarios – we know the nonprofit community is never one-size-fits-all.
Community IT knows our sector already has considerable experience in many remote working/hybrid scenarios. This conversation covers existing and new best practices.
Does your nonprofit have in place the policies and security you need to support your new reality?
We know our nonprofits will be called on over the next few years to provide more support to our communities than ever before. Put your best foot forward with the technology tips you need now for your remote staff and office staff.
As with all our webinars, this presentation is appropriate for an audience of varied IT experience.
Transcript coming soon
---
Presenters:
Community IT Innovators CEO Johan Hammerstrom has always been interested in using technology as a force for good that can improve our world. In college, he pursued this interest through science, first studying Chemistry, Physics and Biology at Stanford University, graduating with Honors with a BS in Chemistry. He then studied Biophysics at Johns Hopkins University and received a Masters Degree.

The time spent in Baltimore convinced Johan that there were more pressing and immediate problems that technology could and should be used to address. He pursued a career in Information Technology, with the express goal of improving our communities and our world. He started at Community IT in 1999 as a Network Administrator. Since that time, Johan has been a Network Engineer, a Team Lead, the Director of Services, Vice President of Services, Chief Operating Officer, and beginning July 2015 President and CEO. Working directly with over 200 nonprofit organizations, to help them plan around and use technology to accomplish their missions, has been one of the most positive and rewarding experiences of his life.
Johan has a long experience in the nonprofit technology community and is looking forward to helping our colleagues address the uncertainties of our current moment and sharing some tech tips for remote staff and office staff coming back to your nonprofit.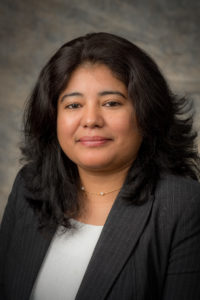 Johanny Torrico is currently Chief Operating Officer, leading the largest team at Community IT. She joined Community IT in December 2006 after serving as Director of Technology for The National Association of People with AIDS (NAPWA) for nearly four years. During her tenure at Community IT, Johanny has mastered every role she took on including network administrator, network engineer, and service manager. She is currently Chief Operating Officer, leading the largest team at Community IT. And she still enjoys providing technical support to our clients, participating in our professional services team, and implementing technical solutions.

Johanny holds a B.S. in Computer Information Systems. She is a VMWare Certified Professional and recently became a Microsoft Certified IT Professional for Office 365.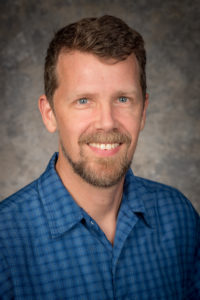 As Director of IT Consulting, Steve Longenecker divides his time at Community IT between project managing client projects and consulting with clients on IT planning. Steve's appreciation for working at Community IT Innovators is rooted in respect for the company's dream and vision, and for the excellent colleagues that the dream and vision attract. Steve is MCSE certified. He has a B.A. in Biology from Earlham College in Richmond, IN and a Masters in the Art of Teaching from Tufts University in Massachusetts.
---