Free Webinar
Wednesday, July 15, 2020 – 3-4pm EDT
Nonprofit Cybersecurity Risk Assessment Basics – and Special Offer
You know your nonprofit organization is at risk.
But do you know how to manage cybersecurity risk?
This webinar will present a best-practices framework on assessing your risks, using the National Institute of Standards and Technology (NIST) privacy risk assessment methodology.
Matt Eshleman, Community IT Innovators' CTO and resident cybersecurity expert, will teach you how to
Understand the cybersecurity threats facing nonprofits
perform a basic assessment using our NIST survey tool
understand the recommendations
budget for risk prevention
engage nonprofit executives in supporting proactive cybersecurity
create an actionable road map with next steps for your organization
Over the last few months, many organizations began to use personal computers and devices for work, quickly set up cloud file sharing platforms, put the entire remote office on Slack or Teams, or moved to using Zoom for conference calls.
Even if we did our best to implement thoughtful security protocols and train new users on new tools, circumstances have made measured approaches to cybersecurity difficult. Your practices are probably out of sync with your security needs.
Now is the time to better manage risks by reviewing your cybersecurity stance and (re)training your users on security best practices. Join us live for a special security assessment offer.
We know our nonprofits will be called on over the next few years to provide more support to our communities than ever before. We see news headlines to be prepared for more and larger hacking in the future.
Don't let a cybersecurity issue derail your mission or distract your staff during this mission critical time.
Please join Matt for a chance to discuss with your colleagues best practices in risk assessment at nonprofits, and a cybersecurity special offer available during the live webinar.
As with all our webinars, this presentation is appropriate for an audience of varied IT experience.
For more on building a comprehensive cybersecurity roadmap for your nonprofit organization, download our free Cybersecurity Playbook.
REGISTER HERE
---
Presenter: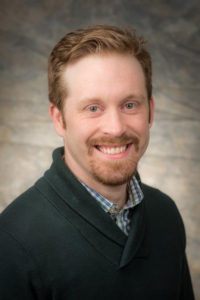 As the Chief Technology Officer at Community IT and our resident cybersecurity expert, Matthew Eshleman is responsible for shaping Community IT's strategy around the technology platforms used by organizations to be secure and productive. With a deep background in network infrastructure, he fundamentally understands how technology works and interoperates both in the office and in the cloud.
Matt joined Community IT as an intern in the summer of 2000 and after finishing his dual degrees in Computer Science and Computer Information Systems at Eastern Mennonite University, he rejoined Community IT as a network administrator in January of 2001. Matt has steadily progressed up at Community IT and while working full time received his MBA from the Carey School of Business at Johns Hopkins University.
Matt is a frequent speaker at NTEN events and has presented at the Inside NGO conference, Non-Profit Risk Management Summit and Credit Builders Alliance Symposium. He is also the session designer and trainer for TechSoup's Digital Security course. He presents updated tips to protect your login credentials throughout the year.
Matt looks forward to presenting this webinar on nonprofit cybersecurity risk assessment, and will be giving away a cybersecurity special offer available only during the live webinar.