Transcript Below
---
View Video
Listen to Podcast
Like podcasts? Find our full archive here or anywhere you listen to podcasts: search Community IT Innovators Nonprofit Technology Topics on Apple, Spotify, Google, Stitcher, Pandora, and more. Or ask your smart speaker.
Microsoft Dynamics and Salesforce: What You Need To Know Before Choosing a Platform
Making the move to a platform like Microsoft Dynamics or Salesforce can fuel your nonprofit's digital transformation. These platforms allow you to manage and engage with constituents in new ways, create more unified experiences for them, and transform how your organization works.
But do you know where your organization should start when choosing a technology platform?
Kyle Haines, Partner at Build Consulting, shares some of the questions your organization should answer before making significant investments in a platform like Microsoft Dynamics or Salesforce.
In this webinar, he covers
What is Microsoft Dynamics? How does it compare to Salesforce?
How do you analyze your business needs and stakeholder needs when considering a new platform or upgrade that will have a broad impact on your entire organization?
How will a new platform change your organization? Are you ready to capitalize on the potential for change?
Additionally, he shares his experience on what makes platform selections and implementations successful, and how to position your organization to take advantage of the opportunities a new platform brings.
We know our nonprofits will be called on over the next few years to provide more support to our communities than ever before. Put your best foot forward now with tech projects that position your organization to deliver on your mission at this critical time.
Kyle spends over 15 minutes on Q&A after the webinar, discussing real-life questions from your nonprofit colleagues on the advantages to consider when moving forward with either the Microsoft Dynamics or Salesforce platforms.
As with all our webinars, this presentation is appropriate for an audience of varied IT experience.
---
Presenter: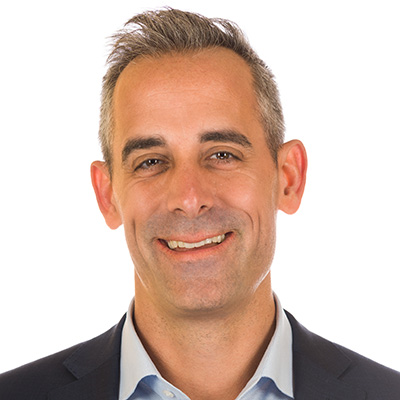 Kyle Haines is passionate about all things design. An architect at heart, he finds joy in creating evocative and engaging "things". This passion spans his personal and professional life and is most notable in the visually engaging way that Build Consulting communicates. While a Partner at Build Consulting, Kyle also volunteers with organizations to improve the sustainability of his community. His experience in design allows him to delve into the software selection process with an eye to successfully fitting the eventual implementation to the organization's style, culture, and needs.
Kyle is a frequent speaker at nonprofit technology events and conferences. We are excited to welcome him as a speaker at this webinar on Microsoft Dynamics and Salesforce
---
Transcript
JOHAN HAMMERSTROM: Welcome to the August Community IT Innovators webinar. Thank you for joining us for today's webinar on Microsoft Dynamics and Salesforce, what you need to know before choosing a platform.
About Community IT
My name is Johan Hammerstrom and I'm the CEO of Community IT and the moderator for this series. Before we begin, I'd like to tell you a little bit more about our company. Community IT is a 100% employee owned company. Our team of thirty-five staff is dedicated to helping nonprofit organizations advance their missions through the effective use of technology. We are technology experts and we've been consistently named a top 500 managed services provider by Channel Futures and that's an honor we just received for 2020 as well.
And now it's my pleasure to introduce today's presenter, Kyle Haines from Build Consulting. Welcome, Kyle.
Kyle Haines: Thanks, Johan. It's really good to hear your voice. I know that we haven't gotten a chance to talk that much.
About Build Consulting
So just a little bit about myself, I currently serve as the acting CIO of a national cancer research organization, and I'm a founding partner at Build Consulting. And just a little bit about Build Consulting, that might help frame why we're excited to partner with organizations like Community IT on webinars like this, is that the ultimate goal of today's webinar is to share our perspective and experience so you can make informed choices about what technology projects your organization should take on, and hopefully give you some tips and pointers and perspective about how to be successful when you take on those projects.
So, some tips to get the most from today's webinar, we're going to be answering questions after my presentation. I think it's going to go about forty minutes or so. And Johan has agreed to help me out and I have forty or so slides I want to cover. So, the point here is that if you multitask, you run the risk of missing something important that I'm speaking to on a slide. And lastly, we're going to provide links via e-mail after the webinar that are going to be for both video and audio recordings.
So, this next slide I'm not a big believer in animations, but I have tried to use my animation skills and let's see how this goes.
"Free" Platforms
It's been interesting for us to see how platforms usually enter a nonprofit organization and often it starts with something reasonably small. At least in the case of Salesforce, it gets in the organization as something that is free, which by "free" I mean, there are often no licensing or technology costs. Free doesn't include time that your staff spends with it learning it, or if you use an implementation partner or need licenses beyond what's offered for free.
Then if the organization has some success with the platform, the organization starts to see other opportunities for the platform and it grows. But I want to make an important point here. And this is where many organizations don't always know how large of an investment they need to make. The "free" mindset that these platforms entered into an organization under has taken hold and its taken root.
Then, people start to see all kinds of other opportunities around the organization. What could we bring into the platform? And even if you don't want to be brought into the platform, slowly, but surely, you can't escape and you become part of the platform until the platform takes over everything, or at least people think it well.
Johan, how did that animation go?
JOHAN HAMMERSTROM: It went very well. I'm impressed with your animation skills.
KYLE HAINES: Thank you. Thank you. Thank you.
Introduction: Differences Between Salesforce and Microsoft
All right. So, at this point you're thinking come on, you said you're going to talk about Salesforce and Microsoft. And that is definitely fair. I did say that. But it wouldn't be true to our values at Build if I didn't help put technology in its proper context. Here today, I want you to think of me less like a car salesman, and more like a financial advisor, who's going to help you get your goals, but I'm going to do it in a thoughtful, planful methodical way. And there's not going to be a lot of magic or shortcuts. So the first thing that I'm going to cover in today's webinar, as promised, is our view of the primary differences between Salesforce and Microsoft. And that's going to be the majority of today's presentation.
Secondly, I want to cover how I see the opportunities for the nonprofit sector as it relates to platforms. I won't spend a ton of time here because as I'll talk about in more detail, these are really different for different organizations. And lastly, what do you need to be successful or to do a good job with the implementation or expansion of a platform? I'm going to share some of what Build Consulting has found to be the most effective strategic levers that organizations must pull in order to get the most out of a platform investment. And here's a little bit of a sneak preview change management is going to be at the core of it.
Before we get started, we are an advocate for our clients. We want to find the right solution for your organization by considering your needs and also understanding what your resources are and what your realities are. We don't accept bonuses from partners, nor do we partner at all. We have good working relationships with some of the largest and most well-established vendors. But we don't always present things in a way they would and that's okay. Our role here today is to serve the nonprofit community and to use our research and our experience to help organizations transform.
While today's webinar is about Microsoft and Salesforce, there are other platforms out there. And because we encounter Salesforce so frequently, and Microsoft with greater frequency, along with an increased interest in recent developments at both of those companies, we wanted to compare those vendors today. Again, this isn't a tacit endorsement of either platform. And we encourage the adage "your mileage may vary." The bottom line is that there is no such thing as the best CRM out there. There is only the best CRM that's going to help your organization get where it wants to go.
Digital Transformation: Potential
And this topic is important to us, because firstly, we're excited about the developments we're seeing across the nonprofit technology sector. And it's really great to see enormous brands like Salesforce and Microsoft compete against some long-standing industry stalwarts. Secondly, and this is a word that gets used a lot. It's almost like digital transformation, which is going to be another buzzword that I inject throughout today's presentation, is that we are seeing Salesforce and Microsoft both moving in a direction where they are trying to move in a direction where they're expanding their vision beyond product, and thinking more broadly and even globally about how they use technology to measure impact, or the lack of impact.
Lastly, this idea of digital transformation, and for me, it really crystallized during COVID-19. It was somewhat of an abstract term. What it means to me now is it is a range of things from how you respond to a global pandemic to simple things like how do you do expense reports now that you are all remote. Much of this has taken place digitally. And for me, that is the essence in the impetus for organizations starting to think about what digital transformation means for them. And Johan, I can't promise this, but I think that might be the last time I use a buzzword in the whole presentation.
The Magic Quadrant
It's always interesting to see how Gartner evaluates the strengths of major players via its tool called the Magic Quadrant. This is something that they do annually. Vendors oftentimes put this out to potential customers as evidence of where they fit within the Magic Quadrant, especially if they're seen as leaders. But it's important to note that this Magic Quadrant is evaluated for the commercial sector. So, there are some key nonprofit vendors that have platforms like Blackbaud or Neon CRM that aren't included in this evaluation. And notably, this is from 2020. I looked at 2017 and for Salesforce, Microsoft, and NetSuite, there really haven't been that many meaningful shifts in how Gartner evaluates these solutions.
What's interesting is the gap between Salesforce and all of its other competitors. What's not apparent is what makes this gap up. And most importantly, does this gap really matter for your organization? Is that gap relevant? What is interesting is that Gartner sees both Microsoft and Salesforce as leaders in the CRM sector.
I mentioned a couple of these vendors earlier. And this is somewhat subjective and some of these vendors might disagree about when they enter the nonprofit market, but Blackbaud has been around relative to technology forever. Which basically means I'm really, really old. In 1991, I had a TRS-80 from Radio Shack.
Many people who have experience with Blackbaud see it as just a fundraising or perhaps accounting application provider, but what they don't know is that they actually have their own proprietary CRM platform. And it's largely been adopted at enterprise nonprofits and higher education institutions. Salesforce entered the market in 1999 and immediately began donating ten free licenses to nonprofits as part of the Salesforce Foundation. And as we've covered in previous blogs and webinars, their path to getting to 2020 has been an interesting one.
Neon entered the market in 2004. That is a nonprofit specific CRM solution. And lastly, Microsoft, this isn't really a fair approximation of when they entered the market. But in 2015, Microsoft philanthropies was created. But the truth is Microsoft had been donating products in the form of discounted licenses for a very, very long time. Johan, I actually couldn't figure out how long they've been doing it. I don't know if you have a good guess. But they've enjoyed a long history of being philanthropically oriented. And our hope is that that continues and Johan, do you have any guesses how long they've been?
JOHAN HAMMERSTROM: I think it's been probably 25 years.
Similarities between Microsoft and Salesforce
KYLE HAINES: I want to share some, a little bit of context about what Microsoft and Salesforce share. And I'm sharing this because not everyone in attendance may understand that when you're thinking about a platform, there's actually parts of the platform that you may need to license separately. And the first two are sales and service. And these are the most commonly used by nonprofits. Sales is used for relationship management and fundraising on both platforms and service is used for human case management for organizations that have beneficiaries.
And the first two terms, this idea of sales and service, those are great demonstrations of a core concept for folks who might be thinking about Salesforce and Microsoft as potential options for their organization. These products have their origin in the commercial sector, and they have been purpose modified, not purpose built, but purpose modified to try to meet the needs of nonprofits.
Alright, let's get this party started, Johan, on how do they stack up? Don't worry, you're not going to have to memorize this and you don't have to take a screenshot. We're going to be sending this out later. And also, if you are going to take a screenshot, there's a better one later with, it's a little more complete as I walk through these areas of evaluation.
There's no possible way that we could create a comparison that matters for every single organization who is either listening today or listens later through YouTube or listens through a podcast. That's the important point, there is no right solution for everyone.
Doing the work to figure out what for your organization, what is most important? That's what should inform your choice. Today's webinar is really only designed to be a prompter. What are the things? What are the points of comparison that really rise above some of the more tactical or departmental or even historical reasons that you have invested in technology or acquired in technology?
So, I'll spend a little bit more time on this slide than I do on others. On each slide, I've included what we evaluated and in green is the one that we think edges out the other. Sometimes for some organizations it edges out its competitor significantly for other organizations that may be less significantly. Again, we don't partner with vendors more passionately independent. But we do have regular briefings with senior leadership at both Microsoft and Salesforce.org.
So, when we're talking about vision today, and this evaluation, some of that vision relies upon those briefings. And we think Microsoft has an extremely compelling offering that combines productivity apps, so things like Excel, business applications, like Dynamics and Power Apps, and infrastructure in terms of Azure. And additionally, we are really intrigued and some of us are incredibly geeked out by their common data model.
Our belief is that if Microsoft is successful in executing upon this vision, they could enable an ecosystem of partners and vendors, including Blackbaud that could reference or align to or integrate directly with the common data model and that has enormous potential on ability to execute.
Salesforce has only continued to get more and more investment, better organized, and more emphasized on product. It's now a full business unit of Salesforce. They have revenue targets, and they have a formalized or at least more formalized product development practice and infrastructure. Pre-COVID, they were doing a ton of hiring. And if that means increased investment, in the nonprofit success pack in the entire ecosystem of applications that support nonprofits, that is an incredibly good thing. Compared to Microsoft by any measure, Salesforce has a significant head start.
This next slide, this logo was my favourite. What has been people's experience of the vendor?
Johan, you said earlier that Microsoft has actually been doing it for twenty-five years in my notes; I just had it for a really long time. And even if that form of investment wasn't directly in nonprofit products, they have consistently invested in the nonprofit ecosystem. And the question that we have is as they begin to expand about — around how they serve nonprofits with their stack, and by stack I mean Azure, productivity apps, Microsoft 365, how will some of the pressures that Salesforce has had to face around revenue targets impact them? Will they need to pivot in some way that changes their approach to the nonprofits. Will that change impact how people experience them as a vendor? But based on our experience and the experience of our clients we believe that Microsoft enjoys a better reputation and experience with customers than Salesforce.
Cost of Solution
Next, I want to talk about the cost of the solution. To be clear, all we're looking at here is the licensing costs that we can discern. And that's important to mention. We don't have complete information about Microsoft licensing costs. And oftentimes, this is a fairly complex calculation that may be really organization specific. There are two things if you are considering Microsoft that I would want to answer. If you're moving more in the direction of Microsoft, what are the costs for everything that might be replaced? Are you going to be able to replace something like box.com or Dropbox? Slack? What will you be able to replace?
Secondly, for either platform, what are going to be the third-party applications that you need? For example, are you going to need peer to peer fundraising functionality? You're going to need to do mail merging or data important transformation? This is more than just the cost of the product itself. And again, Salesforce does a really nice job of making the pricing clearly understood and clearly articulated on their website. So, we gave the edge here to Salesforce.
Enablement
How easy is it to get started? Salesforce is so far out ahead of Microsoft here in terms of getting organizations up and running. If you remember that slide where I had the little blinking light, Salesforce is the little blinking light. And to make that light shine even brighter, comparatively, takes so much less work on Salesforce. Microsoft, I think has acknowledged this. They started as a technology company. And they have significant work they need to do to enable people who are not IT experts to be entrepreneurial on their platform and their entire stack.
Sorry, I use a couple of buzzwords there Johan.
But by stack, I'm talking about everything. Beyond Microsoft that you may need to know. Things like productivity apps like Excel and Word and PowerPoint and Outlook. Things like Azure Active Directory. Things like SharePoint and OneDrive. All of those things that perhaps your organization has not yet invested in.
I'll mention this also that Salesforce does a great job of enabling users and enabling future experts through their trailhead platform. If Microsoft could develop something like that, that may even span not just the nonprofit vertical, but the entire commercial vertical. That would be table stakes for them to approach what Salesforce has so successfully done.
What does the broader ecosystem look like? Johan you suggested a while ago that I follow an author, Ben Thompson. And if I can find 45 minutes every morning to read and understand his posts, I actually found his perspective to be really interesting and useful. So, he talked about specifically I'm going to use a specific example here about Teams and Slack. And what he said was that Slack as a single application, if you compare it to Teams, it's way out ahead of Teams. It's a better experience. It has more functionality, all of those things. But his point in the article around comparing the opportunity for Microsoft is that the sum is greater than the parts. It is all of Microsoft that you need to think about when evaluating Microsoft and Salesforce against one another. It's Excel, it's OneDrive and SharePoint. It's the entire ecosystem.
The next thing that we wanted to look at is what is the integration in an ecosystem and what I mean by that is, if your organization uses MailChimp or Constant Contact how easy or better yet how well established are these integrations to either Microsoft or Salesforce? Our experience has been that the ecosystem for Salesforce around already developed integrations is significantly larger than Microsoft's. And when those integrations do exist in both places, because of the relative age of investment in those ecosystems, Salesforce integrations tend to function or tend to be a little richer. Again, your mileage may vary. What's really important for your organization is what are the things that are going to be integrated with either platform. What is the platform going to replace? And what are the expectations around what it integrates with?
This idea of business intelligence, I've been thinking about this a lot. And I have this idea around data democracy—actually data democratization. What I mean by that is I think that the next frontier for organizations is to not only be able to do complex analytics and complex business intelligence, but it's giving access to your casual users to be able to interact with and report on data that they care about, and access data they care about.
There are a number of places in which Microsoft leads Salesforce. The first is that Excel is truly the world's number one CRM. Everyone knows how to create a list in Excel, people color code it, they do some conditional formatting if they want to get fancy. They're able to bold it, sort it, filter it. It is a powerful tool. And I think as I've evolved over my career rather than fight against Excel, I recognize it as a vital business intelligence tool for all types of users within an organization.
Secondly, Power BI is part of your licensing. Even at an E3 level, it's part of your licensing. Power BI online is part of that application suite, part of Microsoft 365. You can license Power BI Desktop for an additional nominal cost. So, this is another place Microsoft edges out Salesforce, it's built in and then the enablement for your IT team around giving users access to those advanced reporting tools is reasonably simple.
And then lastly, what we think is really compelling is Microsoft's Common Data Service. In the Common Data Service, I'll try to put it in accessible terms because they need to be accessible for me to understand. It gives you flexibility and options that extend from data warehouses or data lakes down to SharePoint or OneDrive, or even locally stored files. And storing that data in ways that you can connect to either dynamically through API or through file exports. And their common data service even connects to Salesforce. So, that's an interesting premise that your organization may be able to have Microsoft and Salesforce peacefully coexist.
Fundraising Applications
I included fundraising applications because for so many organizations, this is really important. It's a question that comes up often. How are we going to handle fundraising?
Salesforce here has the clear lead. They finally summited the patch gift entry mountain and have sought to build more and more fundraising functionality and online engagement into the nonprofit success pack. But there are a couple of interesting developments and this will be something interesting for us to watch. We recently learned about a company called Mission CRM, which some of our clients have been impressed with when they have been evaluating Microsoft versus Salesforce.
Secondly, we're also following with interest Blackbaud's partnership with Microsoft. And to this point, it's primarily been around leveraging Microsoft's tools, their stack. So things like power automate, building power apps, moving folks, at least that are on the Raisers Edge, from self-hosted locations by Blackbaud into the Azure ecosystem. If Blackbaud or Microsoft or even a third party like Omatic can figure out how to align the Raisers Edge to the common data model that makes Microsoft a compelling offering. That would cause us to perhaps reevaluate how we would stack these two products against one another.
How Microsoft Dynamics and Salesforce Stack Up
So, this is the slide I said would be better later. Here is how we evaluated and scored across those nine metrics Salesforce and Microsoft.
Again, for people listening later, this is as of August 2020. This may change, things may develop that would change how we would stack these products or these platforms against one another. But most importantly, going back to what I said earlier, what's really most important is how these stack up for your organization, not how Build in a webinar, stack them up. It is certainly a point of consideration. It should not be the point of emphasis.
I want to talk about a couple things. The first is how to succeed when implementing a platform and I want to share some information in context I think will be helpful. But before I do that, I want to talk about some potential opportunities that we hear from our clients. And I sort of ranked these from top to bottom, left to right around what I think are the most important. And those opportunities could range from, "we have an opportunity to engage with constituents or serve constituents in a profoundly better, more integrated way." Those are the projects that I get most excited about because I'm a big believer that when you do that well, the other stuff can follow.
All of the other things can follow that are on this page. But for some organizations, it may just be about operational effectiveness. It might be better analytics tools. And for some people, it might just be, "we need to modernize technology, our vendor hasn't kept pace." It's an on-premise solution. All of these things are reasons that organizations might pursue platforms. Your organization, gaining agreement on this, creates some foundational orientation for how you might approach implementing a platform at your organization.
For those of you who have been on our webinars before, you may have seen this before. This is our information strategy framework. And I'm including it today because you might have started with, "Man! I cannot wait to learn about some technology today." But no matter what you call it, whether it's the Build information strategy framework, or call it something else. Implementing Microsoft or Salesforce or any other platform or any other application technology, technology should come last. When we do selections, we're aligning everything to the left of technology first, we love technology too.
But if you don't have a plan for concurrently evaluating and addressing opportunities in any other areas, your chances for failure are going to increase dramatically. And Johan, you and I have seen a ton of organizations that have insisted they need CRM, dropped a ton of money on it and implementation. And years later, it's either a Rolodex, or it's just a single blinking light within an organization.
Understanding Implementation Costs
Firstly, any resemblance to a logo living or dead is purely coincidental. I did make this graph with Microsoft products. So, the resemblance is really not my fault. And secondly, any resemblance to actual implementation costs is purely hypothetical. What's important is highlighted in yellow. These projects have significant change and project management costs associated with them. And you should be thinking about that as you consider moving from a single blinking point of light to thinking about how that platform might transform your organization.
There are tons of stats on technology project failure. CRM project failures, are often much higher than this, mostly because organizations underestimate and under resource the scale of the change. The technology is rarely the culprit.
Some project design and change management thoughts. Anyone who tells you that their platform is going to solve every problem for your organization isn't taking an objective view of the realities. If it's a vendor, if it's someone within your organization that is probably a highly idealized vision of the future. However, oftentimes when implementing these platforms, I like to say the sum is greater than the parts. What I mean by that is, in talking about fundraising, if some organization is considering a move to something like Salesforce or something like Microsoft, and they might have to give up the Raisers Edge in the process, and as a result lose some of that fundraising functionality. The question is, "Is the sum greater than the parts?" Is the ability to collaborate across the organization around managing relationships that both fundraising and others have responsibility for? Is the opportunity so great, that an individual department might have to sacrifice something?
Secondly, I'm going to talk about this on the next slide. But if you're equating excitement with "We're ready to change," I'd be very concerned. People are going to be asked to change and not everyone's going to be prepared in the same way. The more that someone insists that everybody is on board when they start this project, unless they've done a lot of stakeholder alignment, the more concerned I get.
Thirdly, Salesforce, Microsoft and other platforms are just a box of Legos. Who's going to make sure you don't have a super expensive FrankenLego? Your Governance Committee is going to do that.
And then lastly, questions that should come up for you are who are going to fill the business analyst roles, the technical resources, and the overall owner of a platform that is truly designed to serve an entire organization? How will you ensure that this platform fits within the larger technology ecosystem?
Change Management
We are big believers in creating change plans. We think they're essential and if you've heard from our previous webinars or you want to go back and listen to one, if you think you can rattle off all of the changes on the top of your head that also makes me really worried. Every time I think I understand all of the impacts of change at an organization, even when I sit down with our change impact plan, it's a prompt for me to think, "Oh my gosh, I didn't think about that group. They're going to need to change something; I need to get them on board. I need them to understand the change ahead. I need to help prepare them, and I need to support them through the change."
While this looks like a pitch for Build Consulting, it's really a pitch only to use today's webinar as part of how you make the right choices for your organization's digital transformation.
How does creating a roadmap, assessing your ecosystem, and doing a thoughtful selection, how does that inform how you're going to do an implementation of Microsoft or Salesforce?
I've often talked about this embedded belief. And I ended the presentation talking about some of the change management considerations, which oftentimes can seem like a wet blanket as you get excited, but it's not intended to be that way. So being a little bit more positive about it is talk about this embedded belief that we fight against in nonprofits, and it's in part of the nonprofit community and broader society, that it's not possibly entrepreneurial, unless you have one hundred percent chance of success.
These are opportunities for you to make considered investments in being an entrepreneur, considered investments in how can you transform the constituent experience, and considered investments in how can you use one of these platforms to better serve your organization internally to deliver more impact. So, if you're going to be an entrepreneur, our advice is to be a cautious entrepreneur.
Question & Answer Session
So, with that, Johan, we're going to move to Q&A. I know we got some questions in advance. And I don't know, I have not been paying attention. Perhaps we've gotten some questions during today's webinar. But with that, thank you again, Johan, for allowing Build to crash our webinar today and we would just really appreciate the time.
JOHAN HAMMERSTROM: Thank you, Kyle. We're so grateful for our partnership with Build. And, you know, speaking of how long has it been. I don't know how long it's been since Build has been providing webinars on our platform, but it's been a long time and they're always great, and we're always grateful for it. So, thank you for your time today and for this really interesting presentation.
I wanted to just make a note that I texted out the link to Ben Thompson's website, stratechery.com. The fact that he's become as well read as he has, in spite of what he admits is the terrible name of his website, is he just ratcheted up the challenge level for himself by giving it that name. But you can just click on the link. He is a great tech, business thinker, all things technology and how it's affecting society and politics and culture. Just very insightful, and very, very well worth your time.
I did actually want to ask you a question sort of pivoting off of that. One of the things that Ben Thompson talks about a lot are the trade-offs that businesses need to make and that really strategy is about making good decisions with regards to business trade-offs. And you know that sort of came to mind when I saw your slide, the evaluation slide, where you had the different areas that you had evaluated Salesforce and Microsoft. And I didn't count it up, I didn't have time, but it looked pretty fifty-fifty where, you know, maybe in half of the categories, Salesforce had the advantage and half of the categories Microsoft had the advantage. And I think it was well put, you know, that it really kind of depends on the unique and specific needs of the organization to determine which platform it makes sense to invest in.
I was just curious if you had any thoughts on the trade off, you know, how organizations can approach the trade-offs that have become a part of that decision. And my guess is that it may be an obvious decision for some organizations, but that for most organizations, it's not going to be an obvious decision. And they're going to need to evaluate the trade-offs and the pros and cons of going with Microsoft or Salesforce as their platform.
So just broadly, I know you went into a lot of detail in each of those different categories, which was very helpful. But just kind of curious as you kind of think about that choice when organizations have to make it you know, how do you think about the trade-offs involved?
KYLE HAINES: Sure. I mean, I think the immediate thing that comes to mind and I think that this was how we framed the choice for one of our clients was, what I ended on: how entrepreneurial do you want to be? And as I prepared for today's webinar, I realized that when I was presenting Salesforce and Microsoft in those nine areas, I presented it sort of a black and white area, there is no real scale of well on ability to execute, Salesforce is significantly out ahead of Microsoft, or are they just a little out ahead of. And I ultimately decided to just go with simplicity for today's webinar. So, having said that, for this organization, what they're going to do is they ended up selecting Microsoft. But they understood that they were being entrepreneurial, because so much of this is new for Microsoft.
And because so much of it is less clearly articulated, it's going to require a greater level of investment from the organization in affirming that choice; that's the right choice to make. And perhaps in getting on board. So, I think that for me, the question in August 2020 is, "how entrepreneurial is your organization willing to be?" What's the risk tolerance? And if you are going to be entrepreneurial what are ways that you can mitigate some of that risk?
JOHAN HAMMERSTROM: That makes sense. That's a good way to think about it. And organizations have different levels of entrepreneurial spirit, if you will. And different, you know, tolerances for pursuing things in an entrepreneurial fashion.
KYLE HAINES: Yeah, in this instance, we actually misjudged their level of entrepreneurial spirit, we basically framed it as "For these reasons, we might suggest Salesforce," because of some of the reasons that I covered in today's webinar. And people in the group, some surprising people were like, well, what if we're feeling more entrepreneurial than you are giving us credit for, so it was actually an interesting conversation with sort of the senior leadership of that organization. We hadn't in previous projects, seen that level of risk tolerance or entrepreneurialism in quite the same way. And it is the last thing I'll say, you actually said it really well, Johan. The first thing I think that came out of someone's mouth was "We're entrepreneurial, by the very nature of the work that we do. Our mission is entrepreneurial." And all of a sudden, a huge light bulb went off for me like, oh, this is going to be an interesting conversation.
JOHAN HAMMERSTROM: Yeah, I do think it's important for organizations to be honest with themselves. And this is certainly something we've learned firsthand at Community IT over the years that sometimes you have an aspirational sense of who you are as an organization and what you're capable of, and maybe it doesn't quite match up with what you're actually, you know, capable of doing as an organization. And I think that's where working with a third party, and someone who's got a little bit more independence can really add a lot of value. You might have a senior leadership team that considers itself to be very entrepreneurial. But then in reality, you know, maybe they're not as entrepreneurial, as they would need to be for a particular technology project. That's where an independent, you know, consultant can come in and maybe provide some — an objective perspective you know.
KYLE HAINES: Totally, I think I said it in one of the slides. That what people say to me is, everybody's totally on board here. We're ready to go. We just need your help, like, kind of do a little change magic on this project and project manage the implementation of Salesforce, and that's just I'm just using Salesforce as an example. It could be any platform, it could be an implementation of MailChimp, for argument's sake. That's where I get concerned and those my sort of spidey sense gets alerted.
JOHAN HAMMERSTROM: I have a few questions myself, but I do want to take questions from the audience and some of the questions that were submitted ahead of time. So just as reminder to everyone, please use the chat tool if you have a question. Now, we'll be happy to address it.
One of the questions that we got in advance was "How organizational size might impact this search? And do you feel like size maybe is an excuse, the size of the organization might, you know lean towards one solution versus the other?"
KYLE HAINES: I mean, my initial reaction is that it wouldn't, because I think that in some ways that at their core, both of the platforms do the same things, functionally. When I showed those slides around the sales and service. areas of the platform, Salesforce called them their clouds, the points of differentiation between the two a reasonably insignificant.
So, then I guess the question that I'm turning over in my head and I probably don't have an answer to it is "How does organizational size impact that?" I know that if it's a smaller organization, you get ten free licenses with Salesforce. I don't know what Microsoft's licensing costs are. But again, I think taking a broader view of what does licensing mean to your organization would be essential. So if you again, if you're an eight person organization, just as an example, and you have a paid version of Slack, and you have a Dropbox account, and people also use Google Drive, and there's that one person who uses Microsoft OneDrive, if you start to think about, well, this could be a way to align things under Microsoft, and decrease our cost of ownership of those other things, then all of a sudden, it's a different calculation.
So, I don't know if I answered the question, but I think oftentimes why Salesforce is, has been and is successful is because the points of entry from a price perspective if you're just looking at the application, and from the onboarding perspective, it's a much lower cost. Both financial costs and staff level of effort cost.
JOHAN HAMMERSTROM: Hmm. It makes sense.
Another question submitted ahead of time, "What is your take on CDM as an opportunity for nonprofits? And how does that change the tech roles that might be expected of nonprofit staff?"
KYLE HAINES: So, the CDM is the common data model. I mentioned that earlier in today's presentation and it has been an effort by Microsoft to define how data is structured, not at the application level, but at the data level. So just something as simple as how do you align program delivery to standards, answering those questions.
So, the common data model, I'm not you know, that's an area when I said earlier, we're geeked out on it. We are geeked out on it. But truthfully, we haven't seen a firsthand practical implementation of the common data model, but everyone on our team, irrespective of how much they sort of know and understand the depth of what Microsoft has been trying to develop, they are intrigued by that concept.
As it relates to staffing, the things that I wonder about with the CDM I talked earlier, about data democratization — If you're bringing data into the common data model, how are you provisioning and training people? How are you provisioning access to that data? How are you setting acceptable use around that data? How are you deciding things like who can directly edit data in Excel or who's doing view only?
You can see, Johan that those considerations, in some ways, have a myriad of considerations that, for me, could extend as far as how you've historically used Active Directory or if you use Azure Active Directory. It has all kinds of Governance and IT roles that oftentimes extend well beyond things that you have to think about with something like Salesforce.
So those are the staff roles that I would wonder about is, what is the role of your IT staff in supporting your use of the Microsoft ecosystem in areas that you never have before.
JOHAN HAMMERSTROM: Got it. That makes sense.
So, I think, well, one of the things you had mentioned is the possibility of going with both. Is there a best of breed approach with Microsoft and Salesforce that makes sense to you?
I think you had mentioned at one point, the possibility of using both Salesforce and Microsoft and building integration between the two. I was just curious if off the top of your head there are circumstances or situations where a best of breed approach would make sense.
KYLE HAINES: I think that if the investment in Salesforce to this point for an organization has been significant, or there would be significant resistance to making the change or the scale of the change would be just too much to undertake right now. So, the connection is via the common data service. And I know I'm using Common Data Model in Common Data Service and it took me a while to really understand the difference between the two.
So there's a direct connection to the Common Data Service, which means that if you want to run reports in Excel, or you want to run reports in Power BI, and directly hit Salesforce Data that is possible using the Common Data Service. So that might be an instance where you say, "There is part of our organization," — you know, I'll use a specific example—"we have decided as an organization that we are going to use Power BI as our reporting engine across the entire enterprise. And we're going to use Excel for some users."
And so therefore, the easiest way to connect into that data is through the Common Data Service and then connecting to an instance of Salesforce or for large international organizations that might have multiple instances of Salesforce, to the extent that it's possible to connect into multiple instances of Salesforce, which I hadn't considered until the words came out of my mouth.
JOHAN HAMMERSTROM: Yeah, I mean, as if one instance of Salesforce isn't scary enough.
KYLE HAINES We did have a client that was located in another country and because of privacy concerns, and potential government intrusions into the data, and you can probably guess what country or countries I might be talking about. That was a business case for them having separate instances of Salesforce.
JOHAN HAMMERSTROM: Yeah, yeah, that makes sense. Sadly, that might become more of an increasing issue in the years to come, in the coming decade.
My last question, and I'll give a little bit more time for anybody who has additional questions they want to chat in. Going all the way back to the beginning of your presentation, you really emphasize the fact that these are purpose modified solutions not purpose built. So, in my understanding, correct me if I'm wrong, you know, Salesforce was built as a sales tool and it's been modified to varying degrees to meet the needs of nonprofit organizations. And I'm just curious if because of the scale of these solutions, it's sort of inevitable that nonprofits are going to have to use a purpose modified solution, or if they're better off, I guess, you know, they're always going to be kind of boutique solutions, probably very small solutions that nonprofits could avail themselves of. But because of the scale involved here with Microsoft and Salesforce, is it just inevitable that it's always going to be a purpose modified solution or are there other alternatives or cases you know, we're using a purpose built solution really makes the most sense.
KYLE HAINES: Yeah, I mean, that's a really good question. I'll try to answer it succinctly just because I know where we only have about five minutes left. And I think everybody knows we're doing the QA. So, while I'm answering it, I'll pull up a plug for the next webinar, which you can touch on before we sign off for today.
I think it has been a challenge for some organizations to make the move to something that is purpose modified, and there are a couple examples come to mind.
One is really, really recent. There's an organization who did not like the construct of an account owner, someone owning an account or owning a contact, and it was really difficult for them to understand and they wanted it changed, they wanted it renamed. And it just wasn't possible. That vernacular is really common in the commercial sector. I own this account. I own this opportunity. I own this contact and Johan, you own this contact and you own this opportunity. That's just really common.
Another example is that Salesforce doesn't have a first-class object for gifts. It is a modification of how they use opportunities. And we've seen organizations struggle to make that leap. I think, though, that said organization said, "Yeah, you know, it took a couple weeks, or a couple months, but now it's just the way that we work. We had to get it out of our old mindset into our new mindset."
And I already told you that in 1981, I was using a TRS-80. So, you already know that I'm old and it's harder for me to get out of my old mindset. So I think for different people, it's easier to see a solution like Salesforce or Microsoft and say, "I can get over the commercial nomenclature of the way that they think about how this data is organized." It doesn't need to look like Raiser's Edge to use a specific example.
JOHAN HAMMERSTROM: Yeah, you know, we've done both here Community IT, we've gone with purpose-built solutions that were made for exactly what our business does. And we've gone with purpose modified solutions that were made for another type of business and there's no right answer. Both adoption processes had their challenges, and both required us to change to some degree to kind of match our processes, our business processes, to some extent in both cases. Just having a purpose built solution, it may be purpose built for your sector. That doesn't mean that it's purpose built for you, you know, as an organization, and every organization is different. And it always takes some work to adapt the technology.
KYLE HAINES: Yep, for sure.
JOHAN HAMMERSTROM: That's a good segue. Speaking of solutions, it was not purpose built. What I mean, it was either purpose built for everyone or purpose modified for everyone. That's SharePoint, SharePoint Online.
We're going to be doing a webinar next month for SharePoint Online for Nonprofits, sharing some of the tips we have for how to use SharePoint Online successfully for file storage and sharing. And this has become incredibly relevant over the last six months or so with so many more nonprofit staff working remotely, we've seen a real uptick in the use of SharePoint. And the good news is for those of you who haven't used it in a while, it's gotten a lot better. It doesn't mean it's perfect, but it's definitely become a viable solution in our estimation. And we've learned a lot. And we're looking forward to sharing that with you. We'll be sending out the registration in the coming weeks, so keep an eye out for that. And we look forward to you joining us next month.
Kyle, thank you so much for your time. It was great.
KYLE HAINES: Yeah, and just as a plug, Steve was who introduced me in depth to SharePoint. And so I definitely encourage people to attend, I have found that the way that he describes stuff and I'm a big analogy person, he was really good at making me understand things through analogy, so I'd encourage people to attend. So that's my plug.
JOHAN HAMMERSTROM: Great. Thank you.
Thank you everyone for joining us today. We hope you all stay safe and that your organizations continue to thrive in this difficult time. And we look forward to you joining us at future webinars. Take care.