Free Webinar
Wednesday, August 12, 2020 – 1-2pm EDT
Microsoft Dynamics and Salesforce: What You Need To Know Before Choosing a Platform
Making the move to a platform like Microsoft Dynamics or Salesforce can fuel your nonprofit's digital transformation. These platforms allow you to manage and engage with constituents in new ways, create more unified experiences for them, and transform how your organization works.
But do you know where your organization should start when choosing a technology platform?
Kyle Haines, Partner at Build Consulting, will share some of the questions your organization should answer before making significant investments in a platform like Microsoft Dynamics or Salesforce.
In this webinar, he will cover
What is Microsoft Dynamics? How does it compare to Salesforce?
How do you analyze your business needs and stakeholder needs when considering a new platform or upgrade that will have a broad impact on your entire organization?
How will a new platform change your organization? Are you ready to capitalize on the potential for change?
Additionally, he'll share his experience on what makes platform selections and implementations successful, and how to position your organization to take advantage of the opportunities a new platform brings.
We know our nonprofits will be called on over the next few years to provide more support to our communities than ever before. Put your best foot forward now with tech projects that position your organization to deliver on your mission at this critical time.
Please join Kyle for a 15 minute Q&A after the webinar to discuss with colleagues the advantages to consider when moving forward with either the Microsoft Dynamics or Salesforce platforms.
As with all our webinars, this presentation is appropriate for an audience of varied IT experience.
Kyle authored an article on what it means to be a platform-centric nonprofit here.
REGISTER HERE
---
Presenter: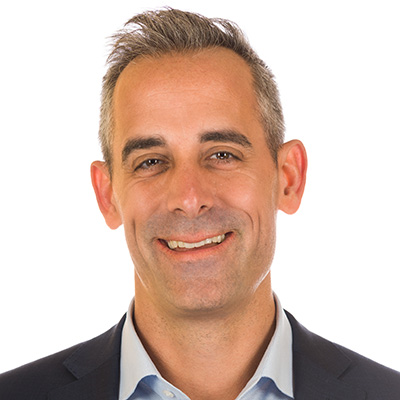 Kyle Haines is passionate about all things design. An architect at heart, he finds joy in creating evocative and engaging "things". This passion spans his personal and professional life and is most notable in the visually engaging way that Build Consulting communicates. While a Partner at Build Consulting, Kyle also volunteers with organizations to improve the sustainability of his community. His experience in design allows him to delve into the software selection process with an eye to successfully fitting the eventual implementation to the organization's style, culture, and needs.
Kyle is a frequent speaker at nonprofit technology events and conferences. We are excited to welcome him as a speaker at this webinar on Microsoft Dynamics and Salesforce