Nonprofit IT a Look Ahead for forward looking nonprofits
Wednesday, February 15, 2023 at 3pm Eastern, 12 Noon Pacific
Join four Community IT Innovators executives for an "ask the experts" discussion and Q&A on the direction nonprofit IT innovation is heading in the next 2-3 years and how your organization can invest in these growing trends.
Looking forward and want to be sure you are looking at the right IT that's going to last?
Is your nonprofit looking to use IT in innovative ways to deliver your mission?
Has your office changed to such an extent you need new tools and ways to work?
We will discuss the innovative nonprofit technology trends we expect to be relevant to our sector in the next few years.
This is always one of our most popular webinars as we take your questions on emerging nonprofit tech.
CEO Johan Hammerstrom will share his experience and offer thoughts and observations on the top technology trends in nonprofit IT he sees coming into relevance as we look ahead. Johan will have some insights for you on the best practices of your peers and forward-thinking nonprofits. Where should you invest your bandwidth and budget? What technology tools are coming, and where should you hold off and wait for the market to catch up? How do you know when your organization is ready to invest in forward-looking technology that will give you an advantage in your sector and as you deliver your mission?
With recent hacks and breeches, even small nonprofits are learning that the need for Cybersecurity is growing and evolving as these attacks become bigger and bigger business. As the cybersecurity community continues to look to out-pace the development of new attacks and respond to new vulnerabilities, what are the innovations in prevention that are emerging? Community IT Innovators' CTO and cybersecurity expert Matt Eshleman will answer all your questions on emerging threats, emerging ideas and tools on prevention, and best practices on staff cybersecurity training. Does your organization need a cybersecurity assessment or cybersecurity insurance? Have you taken our free self-quiz to see where you stand in cybersecurity readiness?
Senior Consultant Nura Aboki will weigh in with his observations on what nonprofits with IT bandwidth and expertise are investing in. What are the exciting new technologies nonprofits can expect to impact our sector, such as ChatGPT and other Artificial Intelligence applications, donations in Crypto, or training through Virtual Reality/Augmented Reality that could be the next big thing? Remembering how the iPhone/iPad, social media (remember the ice bucket challenge?), or data management have changed nonprofit operations in the blink of an eye, we're going to look into the future to think about where nonprofit IT is ripe for disruption.
Patrick Sprehe is our IT Business Manager Team Lead, managing the team that guides our clients' IT roadmaps and provides help with overcoming nonprofit technology challenges. Patrick brings a deep knowledge of technical support, an interest in new technology uses at nonprofits, and experience implementing and maintaining established platforms and systems for large and mid-sized nonprofit clients. He was featured in our webinar on Building Foundations for Innovation and is always on the lookout for the next tech tools and new IT ideas.
As with all our webinars, this presentation is appropriate for an audience of varied IT experience.
Community IT is proudly vendor-agnostic and our webinars cover a range of topics and discussions. Webinars are never a sales pitch, always a way to share our knowledge with our community.
Come ask your questions at registration or live at the virtual event and get some expert insight.
---
Presenters: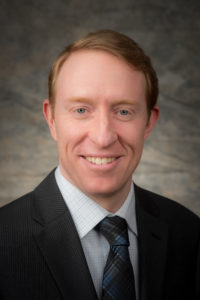 Johan Hammerstrom's focus and expertise are in nonprofit IT leadership, governance practices, and nonprofit IT strategy. In addition to deep experience supporting hundreds of nonprofit clients for over 20 years, Johan has a technical background as a computer engineer and a strong servant-leadership style as the head of an employee-owned small service business. After advising and strategizing with nonprofit clients over the years, he has gained a wealth of insight into the budget and decision-making culture at nonprofits – a culture that enables creative IT management but can place constraints on strategies and implementation.
As CEO, Johan provides high-level direction and leadership in client partnerships. He also guides Community IT's relationship to its Board and ESOP employee-owners. Johan is also instrumental in building a Community IT value of giving back to the sector by sharing resources and knowledge through free website materials, monthly webinars, and external speaking engagements.
Johan graduated with Honors and a BS in Chemistry from Stanford University and received a master's degree in Biophysics from Johns Hopkins University.
Johan enjoys talking with webinar attendees about all aspects of nonprofit technology. He is excited to share insights in this nonprofit IT a look ahead Q&A.
---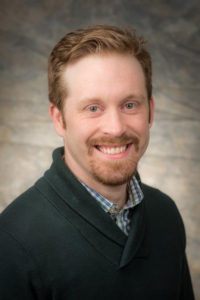 As the Chief Technology Officer at Community IT, Matthew Eshleman leads the team responsible for strategic planning, research, and implementation of the technology platforms used by nonprofit organization clients to be secure and productive. With a deep background in network infrastructure, he fundamentally understands how nonprofit tech works and interoperates both in the office and in the cloud. With extensive experience serving nonprofits, Matt also understands nonprofit culture and constraints, and has a history of implementing cost-effective and secure solutions at the enterprise level.
Matt has over 22 years of expertise in cybersecurity, IT support, team leadership, software selection and research, and client support. Matt is a frequent speaker on cybersecurity topics for nonprofits and has presented at NTEN events, the Inside NGO conference, Nonprofit Risk Management Summit and Credit Builders Alliance Symposium, LGBT MAP Finance Conference, and Tech Forward Conference. He is also the session designer and trainer for TechSoup's Digital Security course, and our resident Cybersecurity expert
Matt holds dual degrees in Computer Science and Computer Information Systems from Eastern Mennonite University, and an MBA from the Carey School of Business at Johns Hopkins University.
He is available as a speaker on cybersecurity topics affecting nonprofits, including cyber insurance compliance, staff training, and incident response.
---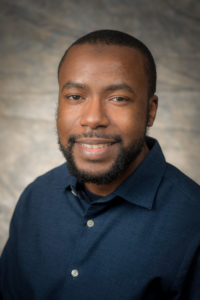 Nura Aboki is a Senior Engineer and IT Business Manager at Community IT Innovators. In that role, he proactively oversees technology infrastructure for clients. Nura started his career at Community IT as a Network Administrator in 2009. In 2012, he was promoted to Network Engineer and assumed a supervisory role in IT service operations.
As an IT Business Manager (ITBM), Nura guides some of our largest clients through complex implementation of effective technology investments and utilizing efficient IT services in direct support of their missions.
The ITBM makes recommendations on IT investments, training programs, maintenance, and licenses. They help the client be forward-looking, and act as a vendor-agnostic, trusted advisor with deep knowledge of the nonprofit IT software and platforms available. Because Community IT works in partnership with clients to manage long-term IT needs, the ITBM relationship with the client makes them a true asset.
Prior to joining Community IT Innovators, Nura served as a member of the technical support team at George Washington University where he provided incident management to over 20,000 end users on computer hardware, software, and networking issues. Nura also held a Network Specialist role at the Economic Community of West African States (ECOWAS) Parliament in Abuja, Nigeria.
Nura holds a Bachelor of Science in Computer Engineering and Master of Science in Electrical Engineering, both from George Washington University. He continues development of his professional competence through continuing studies in Technology Management.
---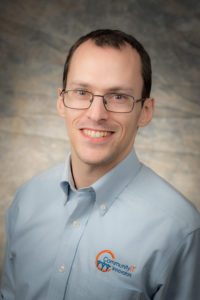 Patrick Sprehe is IT Business Manager Team Lead, managing the team that guides our clients' IT roadmaps and provides help with overcoming nonprofit technology challenges. Patrick brings a deep knowledge of technical support, an interest in new technology uses at nonprofits, and experience implementing and maintaining established platforms and systems for large and mid-sized nonprofit clients.
Patrick joined Community IT in 2010 and has provided technical support to a variety of clients on a variety of issues. His capable approach helps the ITBM team tackle strategic planning with clients with calm expertise.
Patrick graduated from University of Maryland, University College with a B.S. in Information Technology. Patrick is also a certified BRM (Business Relationship Management) Professional.
---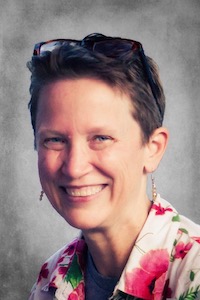 Carolyn Woodard (moderator) is currently head of Marketing at Community IT Innovators. She has served many roles at Community IT, from client to project manager to marketing. With over twenty years of experience in the nonprofit world, including as a nonprofit technology project manager and Director of IT at both large and small organizations, Carolyn knows the frustrations and delights of working with technology professionals, accidental techies, executives, and staff to deliver your organization's mission and keep your IT infrastructure operating. She has a master's degree in Nonprofit Management from Johns Hopkins University and received her undergraduate degree in English Literature from Williams College. She is happy to be moderating this nonprofit IT a look ahead expert panel webinar.
Check back here after the webinar for the transcript, video and podcast in case you miss this webinar on nonprofit IT a look ahead.