Free Ask the Experts Webinar
Wednesday, January 27 2021, from 3-4pm EST
Nonprofit Technology Trends Roundtable 2021
Join four Community IT Innovators executive experts for an "ask the experts" discussion. Hear about nonprofit technology trends we expect to deliver new impact this year.

Community IT Innovators' CTO and cybersecurity expert Matt Eshleman covers emerging threats and the security measures to counter them, and discusses how to determine the real risks to your organization and the return on your nonprofit's investment in security. He will also touch on cybersecurity training for your staff, and emerging security concerns for online collaboration and remote workers. Does your organization need a cybersecurity assessment or cybersecurity insurance? Find out!

Community IT has worked with several clients this past year on implementation of nonprofit tech projects that impacted the entire organization, and required really engaged change management from leadership. Our Chief Operating Officer, Johanny Torrico, will discuss our work with implementation of large multi-stakeholder tech projects, and the tools available to assist in successful tech transitions. Do you have a major tech project coming up?

Cloud computing trends and platforms such as Office365 for nonprofits, Microsoft Teams, and SharePoint will continue to be important in 2021. Our clients are using cloud-based tech to transform their productivity, remote work, and file sharing while lowering costs. Director of IT Consulting Steve Longenecker presents insights from his experience with cloud computing implementations and trouble-shooting. Remote work specifically has put new pressure on cloud solutions to deliver for productivity – is your team utilizing the tools that you have? Do you need to learn about new tools?

We will also address up and coming technologies to watch, innovations to embrace, and technology management basics for any nonprofit operating in 2021.
CEO Johan Hammerstrom will moderate the discussion and draw on his decades of experience in nonprofit technology work.
We know our nonprofit colleagues are going to be asked to go above and beyond for the foreseeable future as we grapple with enormous changes and upheaval. Join us for this webinar on using technology to put your organization in a good place to deliver on your mission.

As with all our webinars, this presentation is appropriate for an audience of varied IT and security experience.
REGISTER HERE
---
Presenters: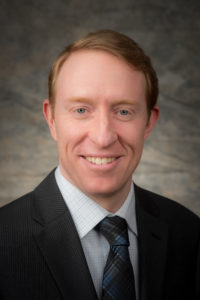 Community IT Innovators CEO Johan Hammerstrom has always been interested in using technology as a force for good that can improve our world.
He pursued a career in Information Technology, with the express goal of improving our communities and our world. He started at Community IT in 1999 as a Network Administrator. Since that time, Johan has been a Network Engineer, a Team Lead, the Director of Services, Vice President of Services, Chief Operating Officer, and beginning July 2015 President and CEO. Working directly with over 200 nonprofit organizations, to help them plan around and use technology to accomplish their missions, has been one of the most positive and rewarding experiences of his life.
Johan has a long experience in the nonprofit technology community and always looks forward to sharing tech tips for staff and leadership at your nonprofit.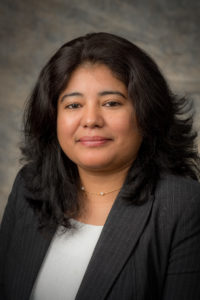 Johanny Torrico is currently Chief Operating Officer, leading the largest team at Community IT. She joined Community IT in December 2006 after serving as Director of Technology for The National Association of People with AIDS (NAPWA) for nearly four years. During her tenure at Community IT, Johanny has mastered every role she took on including network administrator, network engineer, and service manager. She is currently Chief Operating Officer, leading the largest team at Community IT. And she still enjoys providing technical support to our clients, participating in our professional services team, and implementing technical solutions.
Johanny holds a B.S. in Computer Information Systems. She is a VMWare Certified Professional and recently became a Microsoft Certified IT Professional for Office 365. She always enjoys discussing our nonprofit technology trends 2021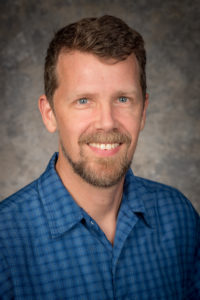 As Director of IT Consulting, Steve Longenecker divides his time at Community IT between project managing client projects and consulting with clients on IT planning. Steve's appreciation for working at Community IT Innovators is rooted in respect for the company's dream and vision, and for the excellent colleagues that the dream and vision attract. Steve is MCSE certified. He has a B.A. in Biology from Earlham College in Richmond, IN and a Masters in the Art of Teaching from Tufts University in Massachusetts.
Sharing expertise in the nonprofit technology trends roundtable 2021 –as every January–is always something he looks forward to.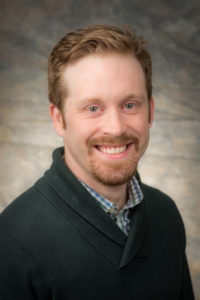 As the Chief Technology Officer at Community IT, Matthew Eshleman is responsible for shaping Community IT's strategy in assessing and recommending technology solutions to clients. With a deep background in network infrastructure technology he fundamentally understands how technology works and interoperates both in the office and in the cloud.
Matt has dual degrees in Computer Science and Computer Information Systems at Eastern Mennonite University and received his MBA from the Carey School of Business at Johns Hopkins University.
Matt is a frequent speaker at NTEN events and has presented at the Inside NGO conference and Non-Profit Risk Management Summit.
---