Free Ask the Experts Webinar
Wednesday, March 17, from 3-4pm Eastern
Slack, Microsoft Teams, Zoom. What Works Best for Nonprofits?
Join Community IT experts and special guests Maya Grigorovich-Barsky and Liz Glaser from America's Promise Alliance for an informative and practical discussion of collaboration tools nonprofits are using such as Slack, Microsoft Teams, and Zoom. Learn how these tools work best.
This webinar will be moderated by CEO Johan Hammerstrom. Community IT COO Johanny Torrico and our guests from Community IT client America's Promise Alliance will have a discussion on best practices and innovations in using remote collaboration tools such as Slack. What is your nonprofit using? Are you using these tools effectively? Join us for a peer-to-peer Q&A and learn practical tips to make your remote meetings even better!
Community IT is proudly vendor agnostic. We have experience integrating these and other platforms into nonprofit IT strategy, and trouble-shooting collaboration tools.
Tune in as nonprofit innovators share their tips and tricks. Now that we've been working remotely for almost a year or more, what works? What could work better? Most nonprofits are using a combination of these tools. Which work best in which circumstance?
We'll also share technical support ideas for integrating and implementing file and data sharing across these platforms. Is your staff struggling to find the document they shared with colleagues? Are you worried about security issues with Slack, Microsoft Teams, or Zoom? Learn how to make it easier and more secure, no matter what platform you're using for meetings and collaboration.
REGISTER HERE
---
Presenters: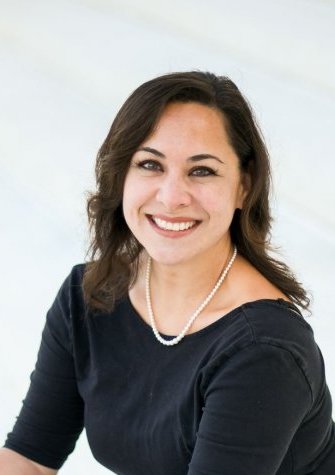 Maya Grigorovich-Barsky joined America's Promise Alliance in 2008 and has served in a number of different positions since. Currently, she serves as the Senior Director of Executive Operations & Events, serving as the focal point for cross-cutting organizational management functions as well as liaising with the organization's Board of Directors. Additionally, she spearheads the planning and execution of all major events of the organization.
Prior to joining America's Promise Alliance, Maya worked in a variety of sectors, including education, hospitality, and veterinarian medicine, and prior to her time in Washington, DC, she resided in Austria, Germany, Italy, and most recently, Japan where much of her family still lives.
Maya has a background in education, organizational management, administration, events and hospitality, and she has earned a master's degree in Special Education from American University, and a bachelor's degree in Psychology from the University of Massachusetts.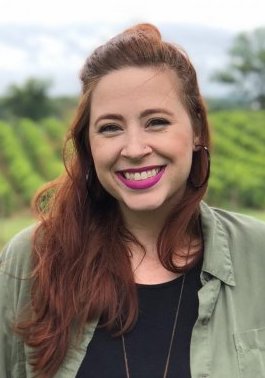 Liz Glaser is a Director on the Strategic Initiatives and Partnerships team at America's Promise Alliance, where she supports the GradNation Campaign, which leads efforts to increase the nationwide graduation rate to 90 percent and ensure that young people can thrive beyond graduation. She collaborates with the communications and research teams to develop reports, youth-centered storytelling, and grant projects that uplift community successes and increased graduation rates.
Before coming to America's Promise, Liz's career began with policy and practice advocacy that would improve college access and attainment for first-generation college students or students from families with low income. She started as a volunteer with AmeriCorps at Upward Bound in Las Vegas, Nevada, and later returned to DC for roles at the National College Attainment Network, the US Department of Education, and the National Association for College Admissions Counseling. She has a BA in Law, Society, and American Studies from American University and a MPA with an education policy focus from the Trachtenberg School at George Washington University.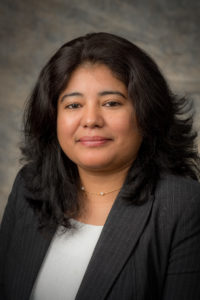 Johanny Torrico is currently Chief Operating Officer, leading the largest team at Community IT. She joined Community IT in December 2006 after serving as Director of Technology for The National Association of People with AIDS (NAPWA) for nearly four years. During her tenure at Community IT, Johanny has mastered every role she took on including network administrator, network engineer, and service manager. She is currently Chief Operating Officer, leading the largest team at Community IT. And she still enjoys providing technical support to our clients, participating in our professional services team, and implementing technical solutions.
Johanny holds a B.S. in Computer Information Systems. She is a VMWare Certified Professional and recently became a Microsoft Certified IT Professional for Office 365. She is looking forward to this conversation with clients and colleagues about innovations using Slack, Microsoft Teams, and Zoom.
Moderator: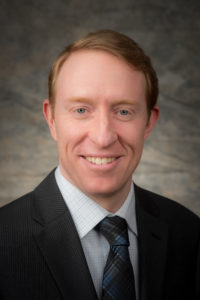 Community IT Innovators CEO Johan Hammerstrom has always been interested in using technology as a force for good that can improve our world.
He pursued a career in Information Technology, with the express goal of improving our communities and our world. He started at Community IT in 1999 as a Network Administrator. Since that time, Johan has been a Network Engineer, a Team Lead, the Director of Services, Vice President of Services, Chief Operating Officer, and beginning July 2015 President and CEO. Working directly with over 200 nonprofit organizations, to help them plan around and use technology to accomplish their missions, has been one of the most positive and rewarding experiences of his life.
Johan has a long experience in the nonprofit technology community and always looks forward to sharing tech tips for staff and leadership at your nonprofit.