Transcript below
View Video
Listen to Podcast
Like podcasts? Find our full archive here or anywhere you listen to podcasts: search Community IT Innovators Nonprofit Technology Topics on Apple, Spotify, Google, Stitcher, Pandora, and more. Or ask your smart speaker.
Slack, Microsoft Teams, Zoom. What Works Best for Nonprofits?
Join Community IT experts and special guests Maya Grigorovich-Barsky and Liz Glaser from America's Promise Alliance for an informative and practical discussion of collaboration tools nonprofits are using such as Slack, Microsoft Teams, and Zoom. Learn how these tools work best.
This webinar was moderated by CEO Johan Hammerstrom. Our guests from Community IT client America's Promise Alliance have a discussion on best practices and innovations in using remote collaboration tools such as Slack. What is your nonprofit using? Are you using these tools effectively? Listen in on peer-to-peer Q&A and learn practical tips to make your remote meetings even better!
Community IT is proudly vendor agnostic. We have experience integrating these and other platforms into nonprofit IT strategy, and trouble-shooting collaboration tools.
Tune in as nonprofit innovators share their tips and tricks. Now that we've been working remotely for almost a year or more, what works? What could work better? Most nonprofits are using a combination of these tools. Which work best in which circumstance?
Liz and Maya also share ideas for integrating and implementing file and data sharing across these platforms. Is your staff struggling to find the document they shared with colleagues? Are you worried about security issues with Slack, Microsoft Teams, or Zoom? Learn how to make it easier and more secure, no matter what platform you're using for meetings and collaboration.
---
Presenters: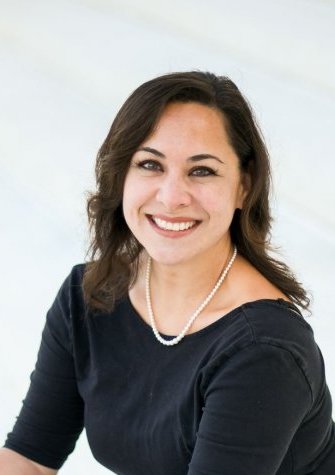 Maya Grigorovich-Barsky joined America's Promise Alliance in 2008 and has served in a number of different positions since. Currently, she serves as the Senior Director of Executive Operations & Events, serving as the focal point for cross-cutting organizational management functions as well as liaising with the organization's Board of Directors. Additionally, she spearheads the planning and execution of all major events of the organization.
Prior to joining America's Promise Alliance, Maya worked in a variety of sectors, including education, hospitality, and veterinarian medicine, and prior to her time in Washington, DC, she resided in Austria, Germany, Italy, and most recently, Japan where much of her family still lives.
Maya has a background in education, organizational management, administration, events and hospitality, and she has earned a master's degree in Special Education from American University, and a bachelor's degree in Psychology from the University of Massachusetts.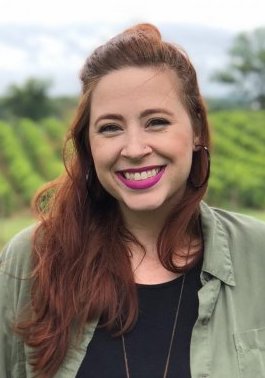 Liz Glaser is a Director on the Strategic Initiatives and Partnerships team at America's Promise Alliance, where she supports the GradNation Campaign, which leads efforts to increase the nationwide graduation rate to 90 percent and ensure that young people can thrive beyond graduation. She collaborates with the communications and research teams to develop reports, youth-centered storytelling, and grant projects that uplift community successes and increased graduation rates.
Before coming to America's Promise, Liz's career began with policy and practice advocacy that would improve college access and attainment for first-generation college students or students from families with low income. She started as a volunteer with AmeriCorps at Upward Bound in Las Vegas, Nevada, and later returned to DC for roles at the National College Attainment Network, the US Department of Education, and the National Association for College Admissions Counseling. She has a BA in Law, Society, and American Studies from American University and a MPA with an education policy focus from the Trachtenberg School at George Washington University.
Moderator: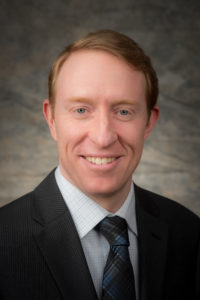 Community IT Innovators CEO Johan Hammerstrom has always been interested in using technology as a force for good that can improve our world.
He pursued a career in Information Technology, with the express goal of improving our communities and our world. He started at Community IT in 1999 as a Network Administrator. Since that time, Johan has been a Network Engineer, a Team Lead, the Director of Services, Vice President of Services, Chief Operating Officer, and beginning July 2015 President and CEO. Working directly with over 200 nonprofit organizations, to help them plan around and use technology to accomplish their missions, has been one of the most positive and rewarding experiences of his life.
Johan has a long experience in the nonprofit technology community and always looks forward to sharing tech tips for staff and leadership at your nonprofit.
Transcript
Hello and welcome to the Community IT Innovators technology topics podcast, where we discuss nonprofit technology, cybersecurity, tech product implementation, strategic planning and nonprofit IT careers. Find us at communityit.com.
Johan Hammerstrom: Welcome to the March 2021 Community IT Innovators webinar. Thank you for joining us for today's webinar on Slack versus Microsoft Teams versus Zoom. Today we're going to discuss the pros and cons of each of these solutions: Slack, Teams and Zoom through the experience of one nonprofit organization, America's Promise Alliance. I'm really looking forward to hearing more from them directly on how they adopted and now use each of these different tools to accomplish their missions.
My name is on the slide, my name is Johan Hammerstrom. I'm the CEO of Community IT and the moderator for this series. The slides and recording for today's webinar will be available on our website and YouTube channel later this week. If you're watching on YouTube, please subscribe to our channel to receive automatic updates when we post new webinar recordings. Please use the chat feature if you're joining us live today to ask questions throughout the webinar and we'll do our best to respond to your questions.
Before we begin, I like to tell you a little bit more about Community IT. Community IT is a 100% employee-owned company. Our team of 38 staff is dedicated to helping nonprofit organizations advance their missions through the effective use of technology. We're technology experts and we've been consistently named a top 501 Managed Services Provider by Channel Futures, and we received that honor again in 2020.
And now it's my pleasure to welcome Maya and Liz, to introduce themselves and tell us a little bit more about their organizations.
Maya Grigorovich-Barsky: Good afternoon, everybody. My name is Maya Grigorovich-Barsky. I am the Senior Director of Executive Operations and Events, which is just a really long winded way of saying that I kind of do a little bit of everything at the organization. I've been with the organization for quite some time, over 10 years. And over those years I have kind of come to know the ins and outs of what it is that we need technology-wise. And because of that I have raised my hand to participate in an advisory group committee for our IT needs and we have been working to figure out what platforms are best for our needs as an organization and how it can move forward.
And Zoom, Slack and Teams just happened to be three of those platforms that we're talking about. So I'm looking forward to talking more with you all about our experiences using these three interfaces. I'll click it over to Liz.
Liz Glaser: Hi, everybody. My name is Liz Glaser. I'm a director on the Strategic Initiatives and Partnerships team here at America's Promise. I've been working at America's Promise for about three and a half years. Predominantly, I'm a content expert on the GradNation Campaign, but I have been spending a lot more time working on organizational kind of advisory groups and specific working groups to improve our functions, one of which is the IT advisory group that I've had which I think Maya mentioned then we'll continue to talk in a little bit. I'm really excited to be here and to tell you about our communications and teamwork skills. And I'm glad you're here.
Johan Hammerstrom: Great, thank you both, thank you for joining us this afternoon. Maya, can you tell us a little bit more about America's Promise Alliance?
Maya Grigorovich-Barsky: Yeah, sure, happy to. America's Promise Alliance has been around since 1997. We were founded at the President's Summit for America's Future in Philadelphia. And since then, we have been morphing into different versions of what the original concept was for the organization. But most recently we have become a movement builder, so as you could see in the slide we are the driving force behind a national movement. All of our work is focused on bettering the lives and improving the lives for our young people.
We bring together hundreds of national nonprofits and businesses, communities and civic leaders, educators, citizens and young people themselves. And by doing so, we do what no single organization can do on its own which is to really catalyze that action on a national scale that reaches millions of young people. So our work is rooted in the belief that every young person deserves the opportunity to succeed. And every adult is responsible for helping them to make that happen.
We have a number of different campaigns and initiatives that are ongoing. And we align with organizations behind a common vision for this better future for our young people. So, that's a little bit about us.
Agenda
Johan Hammerstrom: Great, thank you, Maya. So today's agenda is pretty simple. We're going to be talking about Slack and Microsoft Teams and Zoom. And I'm going to start by just
sharing a little bit about each one of these solutions and
talk a little bit about why we wanted to discuss them.
What's the point of mashing these three solutions together into a single webinar? I won't spend too much time on that. I want to kind of go straight to
how these solutions are being used at America's Promise Alliance.
But Slack, Microsoft Teams and Zoom all do similar things but they're also very different in some ways. And so, we often asked ourselves the question at Community IT and often get asked the question by Nonprofit Organizations: which one of these three should we be using? And there's the cliché consultant's response, "well, it depends," and it really applies with these three solutions.
They each have a unique strength and it's possible an organization could get value from using all three of them and just using them in different ways. So that's really what we're going to talk about today.
Slack
So Slack, we're actually going to spend the most time today probably talking about Slack largely because we figured, it's the solution that most of the attendees may be the least familiar with and give you an opportunity to learn a little bit more about Slack and how it works. But Slack was really built for chatting. That was kind of its main purpose and what it was designed around. And so it does include a chat feature, but you can do real-time collaboration with Slack.
You can actually use Slack for
video calling,
you can use Slack to set reminders for yourself,
you can even use it for collaborating on document editing which we did for the slides for this webinar today.
So there's actually, in many ways Slack is a broader purpose productivity tool and collaboration tool that can be used for a lot of different things beyond just chat and we'll get into the specifics in a little bit.
Teams
Microsoft Teams, obviously, is part of the Microsoft 365 suite of applications. Many of you may be familiar with it, since it comes with the Office desktop suite. If you have Office 365, you have access to Teams.
Microsoft Teams also offers
chat functionality. And in addition to that it offers
video calling functionality and that's perhaps what you're most familiar with when it comes to Teams, its video calling features.
But Teams also has a lot of connection with Office 365, lot of deep integration with Office 365. And it can be used for
file sharing, you can use it to
collaborate with people both inside and outside of your organization on editing and reviewing documents, you can also use it to
set up reminders,
there's a variety of Office 365 web applications, like Planner or Flow that connect to Microsoft Teams.
So in many ways Microsoft Teams is also kind of the front end for Office 365. It's a way of organizing all the different types of information and applications that Microsoft provides in 365 into a single interface that can be used to collaborate and connect with other people.
Zoom
And then, finally, Zoom, who is not familiar with Zoom, right? 2020 was the year of Zoom. Zoom sort of became a verb in the English language. And we all spent a lot of time on Zoom in 2020. So, everyone knows that Zoom is a great solution for video calling.
But you might not know that it can also be used for things like
setting up reminders, for
document editing, Zoom has really started to establish more features that can be used for a variety of
productivity purposes beyond just the video calling.
Note: Zoom offers a discount to nonprofits which you can access through TechSoup.
And you may also be asking yourself, you may have noticed each one of these solutions supports video calling. So why would you need all three, Slack, Teams and Zoom, if they all support video calling? And that's kind of a common way of thinking about technology solutions. Just find the one solution that can provide all the features that an organization needs.
But it actually turns out that, that's actually not as obvious the question as you might think. Just because different solutions provide the same feature, doesn't mean they do it in the same way and doesn't mean it's going to deliver the same type of value to the organizations. And that really gets us into what we want to talk about today which is, how these different tools are all being used by America's Promise Alliance to accomplish its missions.
So we wanted to start by talking a little bit about the context for IT at APA. And I think this is something that everyone who is listening today can also keep in mind as you're thinking about making technology decisions for your organizations.
Really this question of should I use Slack and/or Teams and/or Zoom? In some ways it's almost a strategic technology decision around what solutions you're going to implement, adopt and support at your organization. So as you're thinking about that, not only for these solutions, but for other technology solutions, I think it's important to think about the broader context for IT at your organization.
America's Promise Alliance's IT Background
So that's what we really wanted before we dive into how APA is using these different tools, we thought it will be really helpful to hear a little bit more about IT in general at APA, and specifically the history of IT solutions in use at APA and how that led to the advisory group. So, Maya, I think you're going to provide us with a little more background on that history at APA.
Maya Grigorovich-Barsky: Yes, having been at APA for quite a long time, I'm the one who has that context I guess, so happy to provide that. Yes, America's Promise has evolved, like I said earlier, to a number of different formats, I guess. And with that evolve, with that change came different needs. And we were always struggling with the idea that we needed to adopt whatever platform would answer all of our questions and meet all of our needs at that time.
And, like so many organizations, we fall victim to the shiny object syndrome, right? Whatever is new and cool at the time, we're always like, yeah, let's try that out, let's test it out. And half the time it worked really well, the other half we didn't think about how we migrated all the information over to the new system from the old system. We also had trouble, making sure that everybody on the staff was comfortable using new systems and changing. So, there's a lot of aches and pains with adopting new systems. So I just want to make sure that we level set and show that we understand that there are some growing pains when it comes to this stuff.
But once systems are in place, they make lives so much easier, it's incredible. I mean, now looking back, we are a big user of Slack at our office and looking back to the pre-Slack days, it makes me wonder how we actually got anything done. So there is that to look forward too, also. But I want to say that we hear you, we feel you with the frustrations, they are real and they are very understandable.
To that end, there are multiple solutions, right? There is no one size fits all. Every single organization is different. And every single organization has different needs. Whether it's the size of the organization or whether or not you're living in eight different time zones or the type of work that you're doing to collaborate. Every organization has their own needs and that's why there are so many platforms out there.
The ITAG: IT Advisory Group
At APA, we fell into this trap of having so many different platforms and figuring out what it is that we really, really needed and what it is that we really, really wanted to do. We formed an IT advisory group, we affectionately call it ITAG and we are a small band of staff members . Some of us feel very comfortable with various platforms and some of us less so. And we're able to kind of meet the needs of everybody by including different people's opinions in this advisory group.
I think it's important that we formed this advisory group, because it really does give us the chance to sit down and take a count of all the various platforms we're using, what it is that we're paying for each of them, how they're being used across the organization, which departments use one versus another. And that activity in and of itself has helped us tremendously with figuring out what it is that we need. And that's driven our decision-making process as well.
We as a group have tried out and tested different things, both old things as well as new things, new platforms. And we come back together as a group and say, look, this is how we reacted to this, this is how it worked for us, this is how it didn't work for us, these are the limitations that we're seeing. That's helped us really drive that decision-making process. All said and done, I mean, when we first started the advisory group,
I think we had something like (Liz, correct me if I'm wrong,) but I think we had something like 15 different platforms that we were looking at for various aspects of the work.
And we have managed to whittle that down to I'd say four or five platforms which is a huge, huge streamlining effort that I think has helped us overall as an organization.
And Slack teams and Zoom are all platforms that we are currently using to various degrees. So, we're not quite there where we want to be yet, we're kind of in the middle of the process. But we're far enough along that we feel comfortable to talk about each of the three platforms and what they can offer us.
Johan Hammerstrom: Maya, how many people, how many staff are on the IT advisory group?
Maya Grigorovich-Barsky: We've got, I want to say seven, eight right now.
Johan Hammerstrom: Okay. And is it—
Maya Grigorovich-Barsky: And just for context, we're an organization of 23 people, 22 people, so.
Johan Hammerstrom: Is it a voluntary group? How does the membership of that group get determined?
Maya Grigorovich-Barsky: It is a voluntary group. The leadership team decided that we want to work together with IT to do this and they put out a call to all staff, saying hey, we want to form this group, does anybody want to be a part of it? A lot of people raised their hands for it and some people were asked if they didn't raise their hand, but we knew that they had a specific strength or we knew that they were an expert in a certain platform. We kind of tagged them for their expertise in certain things.
Johan Hammerstrom: And it seems like the group has been very successful, you've gone from, you said, I think 15 solutions down to five. That's a big improvement!
Maya Grigorovich-Barsky: Yeah, it is. And we're not there yet, but we're working on it. I mean, we had solutions from before that we hadn't used in probably 10 years. And so, some of the decisions were pretty easy to make and now we're down to the hard decisions to make.
But as a group it's really nice to have people with different backgrounds and opinions on these things. We're really able to talk through, well, this is what I like about it, this is what I don't like about it and then we hear everybody's input.
Johan Hammerstrom: It's amazing the impact that just being intentional about these decisions can have. It sounds like, coming from prior to the ITAG, there were that many different solutions being used and people were just adapting solutions and not really thinking about it or being intentional about it. And so, this group really brought a level of intentionality to the use of IT at the organization.
Maya Grigorovich-Barsky: Yeah, for sure. I mean, just for project management alone, at one point we had Basecamp, we had Teamwork and Microsoft Teams. And at that point, only one of them was being used; people didn't even know we had the other two. So, it's very helpful to have this group.
Liz Glaser: Just something I think is really important to share is that it's co-managed by our Chief Financial Officer and our IT Support Team that are Community IT.
Having their project management at that level has allowed us to also make changes that then do get implemented across the organization.
There's cross team representation for what we like and what we need and then, there is back up from the senior leadership team to actually implement whatever solution we decide on. That combination has allowed us to make some changes and then actually do the changes instead of just saying like oh, we hope people start to use it, which I think it's a really key serving ingredient to our success.
Maya Grigorovich-Barsky: Absolutely.
Johan Hammerstrom: Yeah, that's a great point. It's not just a conversation. But it's an empowered conversation that has some authority behind it, in terms of decision-making.
Liz Glaser: Yeah.
Norms and Expectations
Johan Hammerstrom: And I think that helps with what we're going to talk about next which is setting Norms and Expectations.
So this is something that I think is really important, especially when you're dealing with solutions that can all do the same thing, especially for someone new to the organization. "What would I use if I want to make a video call?" and I think setting norms and expectations around how different technology solutions get used is an important part of the process. And is that something that the ITAG is also involved in?
Liz Glaser: Yeah. And I would say we're trying to be more involved in that as we move on with different things.
We actually had a whole conversation last week about our file sharing and what norms are there. So we've started already with the collaboration tools and being able to model the norms we want to see. It's our first goal and then we hoped to gather people onto it.
Johan Hammerstrom: What are some of the – just a big picture, what are the basic expectations around how these different solutions get used at the organization?
Liz Glaser: That's a good question. Maya, I'll start and then, if you want to fill in.
The expectation is that you're a manager and your team will decide what your operations will be and through your onboarding process and management style, you'll figure out norms for your team. But then across the organization, we're all expected to have a Zoom account, a Slack and a Teams account and I think one thing we're starting to do is share our preferences for tools.
I want to be totally transparent that probably about 75 to 80 percent of the staff uses Slack, probably lower uses Teams. But 100 percent uses Zoom.
So we also like flexibility for people's comfort level, but we are trying to set norms about telling people what you prefer and working as a team to decide what is needed for this particular thing that we're doing.
And when we get to some of these cases with examples of those things it'll make a little bit more sense right. But the norm for each of them are dictated as you're planning a meeting or planning a conversation about something. You are able to understand if that is the best solution for that particular conversation as well.
Maya Grigorovich-Barsky: Yeah, I think Liz covered it. But the other thing that I wanted to add was look, COVID-19 and working remotely has drastically changed the way we work as an organization and not just us, I think organizations across the world. And that changing of work behavior is difficult.
And so, we always wanted to be very cognizant of giving people the grace and the space, they needed to not just pivot the way they work, but also learn whatever platforms it is that we are introducing to the organization. It does take time; it does take patience. And I think that if our leadership shows that they're willing to put in the time and the effort it requires to adapt these norms and expectations and model the norms and expectations, it helps bring the rest of the organization along much more easily.
Johan Hammerstrom: That's a great point Maya. I like how you put that, "grace and space." Because it is hard to learn new technology solutions, particularly if you're new to an organization or if the organizations going through dramatic changes or if all of society is going through dramatic changes, having the pressure of having to use a new technology solution that you may not fully understand on top of everything else. I think it's part of what makes technology adoption so challenging. So I think that approach, it seems like it's been very successful, along with leading by example, and leading by showing people how they can be more effective.
Because I think at the end of the day, especially at non-profit organizations, people are there because they want to accomplish things, they want to see the organization accomplish its mission. And it's not that people don't want to be effective in doing that. And so, I think having that approach that you've outlined, that you use at APA, is a great way of naturally getting by in some people.
Slack Use Cases
Let's get into it. Let's talk about Slack. If you could go through some of the specific ways that you use Slack at America's Promise?
Liz Glaser: Yeah. So we use it for a lot of ways with a lot of different people and a lot of teams.
But overall it's really used for quick communication. So in the moment I need a decision on X or I can't find this file, can you send it to me or do you have time for a quick call. Also what we call hallway conversation, how is your weekend, how is it going, do you want to chat with someone, it doesn't need to be as formal as an email.
It's used for scheduling meetings like I just shared, asking two to three people if they have time in the next two hours to get on the phone. Sometimes it's just easier to do that over Slack than it is to let the email chain happen.
We use different document collaboration and there's a few different ways we do that. Sometimes we're kind of testing out language through a Slack conversation to then put into a document or we'll put a document itself in the Slack and kind of respond to it and react to it within the Slack and it can also just share a link that we can access things a little bit more easily.
And for announcement sharing. So you'll see it's like a general channel that every Slack is assigned to you and that every single person who has a Slack license is in that channel. And so, any announcements you have from the organization, or just an update like, oh, we're closing early, everyone please sort your timesheets. Any of those can be sent really quickly and easily through Slack and then, you can also set up some notification message to ensure that as many people see it as possible.
Johan Hammerstrom: I bet the hallway conversation use of Slack has been very helpful during the pandemic as everyone's been working remotely.
Liz Glaser: It's been a real savior for a lot of us who aren't used to the lack of personal interaction. So we can at least be pretending to pop over to someone's desk or knock on their door, and it feels a little bit more just normal I would say. The last thing about hallway conversation I would add is that you can also use it as a chance to get to know people you don't know very well. Because it's a chat function, you have more time to think about what you want to ask and what you want to say. Then, you can start your conversation. So I think it's a good way to talk to people that you have varying levels of comfort with.
Johan Hammerstrom: Yeah, and I really liked what you said about it being less formal than email, I hadn't really thought about that before. But there is a formality to email. When you send someone an email, you kind of have to, I don't know, work yourself up to do it. It just feels like a big effort. Whereas with Slack, you can just quickly check in with someone and it doesn't have all that sort of overhead associated with it.
Liz Glaser: Yeah.
Johan Hammerstrom: Also really, I'm intrigued by how you use Slack for document collaboration in terms of working out the specific wording of a part of a document. The review functionality in Word is helpful. But if you have five or six people working on a document and everyone's putting in their edits or adding their comment, it's hard to kind of wade through all of that markup overhead and I hadn't really thought about using Slack in that way. But it sounds like that's a more effective way of working out the wording of a particular text.
Liz Glaser: Yeah, I think that's a great point. I want to spend another minute or two on it.
Also, I want to be clear that we are fully in the Microsoft suite. We, at America's Promise use SharePoint, OneDrive, Outlook for email and all of our documents have their queue. But like you're saying Johan, with track changes and a bunch of different color fonts and editing with five to six people, even that number can feel really overwhelming.
You can also start to identify a certain point where maybe a conversation about editing is a little bit more needed in a messy document and you can take it over to the Slack.
And we actually had a really interesting example of this last week. We launched a survey of high school student experiences and there was a set of questions we needed to reword. But we all needed to work through the wording and it's a little bit easier to do in Slack, because it could present the question and people could react using some of the threading functions, also their emoji reaction!
So you can actually just say like, this one is good, this one is not good and those things. You can add comments bubbles, it's sort of a more streamlined approach as well.
And the last thing, I wanted to share on these cases from my end was, we do a lot of events like this one, webinars and Zoom meetings, and public things and we can use Slack as an event moderation tool to kind of keep an eye on how all the different IT pieces of the conversation are gong. We can be slacking and elevating like, oh, someone needs our help, someone has this question, what can we do?
And that's really useful for in person events where we are able to do that as well because you can keep everybody with an organizer on one channel and have our conversation ongoing.
Johan Hammerstrom: Yes. I'm struck by how flexible a tool Slack is, and for organizations like APA that are using it, there are a lot of ways to use it really creatively. Instead of a rigid, "Here are the features and you have to use it for this purpose," there is almost an open-ended nature to it that allows the organization to use it in creative ways. Maybe Slack itself wasn't necessarily intending as much as here is a tool, now use it in whatever way you see fit to do your work.
Liz Glaser: Yeah.
Slack Advantages
Johan Hammerstrom: That sort of leads into the advantages, if you want to talk Liz, just about some of the other advantages you found with using Slack?
Liz Glaser: Yeah, of course. So one of the things on the slide, is that you get a single Slack identity. And what that really means is that you can have all of your Slack channels or workspaces in one place and you are able to have it in one area and have your use all in one place, which can be a little different from other chat and collaboration functions that I've noticed. So it allows you to be really organized.
The user interface is designed for easy chatting, so it's easy to figure out, it's really easy to understand the different menu options. You can delete a message if you didn't like it, you can edit the message if you didn't like it. You can tag people in things and it's just a lot more user friendly, by combining all the good parts of a text and all the good parts of chat with all the good parts of an email into one area which is very easy to use and to figure it out if you're new to it.
And you can get kind of as advanced as you want or as simple as you want, which is kind of nice. And with that I would say, it also is easy to use on the computer as well as on the phone. So you can have your work on the go. Not just that you should be checking your work Slack all the time! But if you're out for a walk or traveling for work for that kind of thing, you can use Slack the same way you would on the computer, on the phone. It allows you to have a really seamless transition without having to personally text a colleague.
Demo
Johan Hammerstrom: If you don't mind just kind of giving us a demo of Slack, I think it will help make some of these advantages more tangible.
Liz Glaser: Yeah, of course.
Johan Hammerstrom: All right, let me make you the presenter.
Liz Glaser: (video at 33:18 – this link will open in a separate window) And I think for those tuning in part of why we want to show it is because Slack can feel a little bit confusing when you start to hear about it. You're just like, what does this mean, what does it look like? So I'm just going to walk you through for just two minutes to what a Slack channel looks like.
So for contact there is a browser version of Slack and a desktop version of Slack and an app– and I'm on the app. So let me say, there is a single Slack identity that means that I have access to a bunch of different Slack channels, they're called workspaces through my app.
And you could see there is just a little icon and the name of each one and I can easily click in two different ones and you get information very easily to join. So that's kind of what that looks like from the single use thing.
But I wanted to just walk us through what your Slack is going to look like when you are just logging into it every day. So, you have kind of a menu over the top, it tells you what threads are and your direct messages and shows the mentions but everybody will get access to something called the general channel.
In the General, we'll see announcements. We just had a birthday, so we're celebrating a birthday. And then there's other channels that are kind of related to different topics.
And the channels are super helpful to have really specific team oriented conversation. But along with that you get direct messages.
And I'm in a direct message with something called Slackbot, which I kind of view as my homepage. This is the thing that is sending me just updates about how I use Slack. So, when I add people to a new channel, when I need to set a reminder and it gives you data and information about what you do.
You can also do things like setting a reminder. So I put one up here so that it can remind me to drink a glass of water every day at 1:00 p.m. You can use the reminder, you can add other things. And then you can chat with the Slackbot and test out different things.
There is a variety of apps that are integrated into Slack. So let's say I want to get a GIF going on, I can put a smile in, you just do that, and then you get one and it shows up. We're going to send and it sends to the channel, so it's just pretty easy and intuitive to use.
And then you can direct message anyone who is connected with your Slack workspace, so I'll show you what that looks like. Maya and I were talking today, and I asked her how her weekend went, and I asked if we got some major news, and we had a meeting. Then in our meeting I took some notes, so I wanted to link the notes to her, so I shared that.
Then she responded in something called a thread. And a thread allows you to directly engage with one single message and then just respond to that while keeping your main chat really specific.
I asked her if she's available for a quick call, she said she was free, I sent her a Zoom. We were able to talk on the Zoom and this was really helpful for planning.
If you wanted to call someone, you would go up here to the phone just call by using Slack and they would just send you a call, it's pretty easy.
And then the last kind of channel function I want to show you is that you can bring people together from multiple organizations.
So, Johan doesn't work for America's Promise, but we were able to put him in our same channel and we just added people and then we worked on this webinar setup. We sent the PowerPoint back, we had edit, we talked about things. That survey I mentioned earlier also has a channel here. And it's really easy to create.
You just hit a little plus sign when it's time to start messaging folks or you hit a little plus sign when it's time to make a new channel. And when you're new to Slack you'll get reminders from Slackbot; it'll tell you how to start something new or to make a project happen.
And the last thing I think is really important is that the menus are kind of… there's a variety of them. So over here you can set your personal like profile things, update your status: "On a webinar!" and it will clear at the end of the day and then that will show up next to my name and people will see that I'm on a webinar for the day.
You can also pause notifications, setup a profile. And then over here you have your settings for the administration, inviting people, or creating a channel.
So it's all pretty easy to figure out once you've gotten in. This is kind of what one person's Slack looks like, and it's highly customizable. And that's kind of the demo that I had put together but I'm very happy to answer any question that people might have. Please put them in the chat or the question box. That's all I have.
Johan Hammerstrom: Right, thank you, Liz.
Thank you, that was very helpful. I think it's a great tool and it's nice to see it. My guess is it's probably the solution that most people are the least familiar with. So it's good to see it firsthand. And it's great to hear about all the ways that you're using it at APA.
Microsoft Teams
But you're also using Microsoft Teams and I think we're going to talk about that next. I think one of the things that you had mentioned, Liz, that stood out to me as well was that we're Microsoft partner Community IT, and we have been for a very long time.
Fundamentally, I think Microsoft makes good products, but they make a lot of stuff, and not everything that they make is the best solution for a particular need. So even though it may be included as something that you get for free with your Office 365 subscription, it never hurts to look at other solutions and see what else is out there.
Teams includes a chat functionality but it works very differently from the way that Slack works, and it's not nearly as flexible I think as Slack is. But one of the things that Teams does really well is integrate with Office 365, and Maya, you're going to show a little bit more about how you use that aspect of Teams at APA.
Maya Grigorovich-Barsky: Yeah, thanks. And yes, it does in fact integrate with all of the Microsoft products actually really smoothly because it is itself a Microsoft product. One thing that I wanted to flag was that we actually as an organization weren't actively using Teams up until recently, even though we have been based in Microsoft 365. We've used SharePoint, we used OneDrive, we've used Outlook. Teams was one of the things that we knew was there, but nobody really used it in their day-to-day work and we weren't sure why.
We weren't sure if it was because we didn't get buyin from leadership. We weren't sure if it was because the user interface was a little bit clunkier than things like Slack or our other project management software. It could also have been the fact that we had other project management software that we were using including Teamworks, including Basecamp.
So I think people were just hesitant to use yet another project management platform. But all that being said, because of our IT advisory group we purposely decided to look into it. One of the biggest factors that drove us to do so was the fact that it was free, right, it is free. It's part of the Microsoft suite of applications that we get with our Microsoft account and it would behoove us to actually do some research into it.
So we decided to dive into it and see what kind of work it offers, what kind of platform it is. How easy is it to use? And we found out that it's very helpful, especially for the integration piece because we do so much of our work, or all of our work, I should say, on SharePoint and OneDrive, it's so much easier to keep track of everything.
The one thing that I did want to flag was that it doesn't really make it easy for us to share documents and work with people outside of the APA universe, the America's Promise universe. If you don't have an America's Promise email, and you're not part of the Microsoft Office suite within our organization, it is a little bit more difficult to share documents to collaborate with people.
So if you're in an organization that works a lot, say, the majority of your work, you partner with people through contract work, and they're not necessarily assigned an email that fits within your organization's emails, it will be a little bit more difficult to collaborate using this.
If, however, you are a huge organization and you have offices all around the world and the whole organization is based off of Microsoft Office 365, this is a fantastic way and a fantastic tool to use to collaborate because the integration is seamless. You can share documents really easily. The project management piece, Microsoft actually has a specific project management piece incorporated into their suite which is called Planner, and Planner integrates very easily with Microsoft Teams as well as with Outlook, and so that was a huge plus for us. But I do want to make sure that it's clear that this is mostly for internal communication and not external facing.
"and because of that simple thing, that simple difference, people will just gravitate towards whatever is easier."
The interface itself is fairly easy to use. It is very similar to Slack in the sense that over on the left side you have kind of your biggest buckets of work, and then you move over and you go into one of those big buckets of work and that's divided up into teams or channels as well.
A lot of the language actually transfers over to Teams. And so there is that nice parallel that you can draw from. But for whatever reason somehow organically our staff just prefers Slack. I think credit goes to Slack's user interface just being a little bit more user friendly and easier to navigate and because of that simple thing, that simple difference, people will just gravitate towards whatever is easier, no matter how much you say well, integration is actually easier by doing this platform. If it's more difficult to use, they're going to use the other platform, people are going to use whatever is easiest for them.
So that's kind of where we are with Teams right now, like Liz said earlier. I'd say the majority of our staff do not use Teams. I'd say maybe 40 to 50 percent use Teams on certain projects. Those who feel very comfortable with it, use it for everything. And then those who are not so sure about it, generally use a different type of platform.
We as an advisory group are navigating that and figuring out how we can either get everybody to adopt it or we say, okay, then maybe we're not going to use Teams. Maybe we have to set that norm that for project management we use other platforms. But that's kind of where we are with Teams right now. The big bonus obviously is that it is free. So that's a huge factor in our considerations, us being a nonprofit organization. We're always worried about saving money as much as possible in every aspect.
Johan Hammerstrom: I think you made a really good point, Maya, earlier about Teams probably being a much better tool for very large organizations. If you work in an enterprise with 3000 people and you might be on a Team of people from different departments or different regional offices, it probably works very well in those situations.
I think you also made a great point that it doesn't work great for external collaborators. If you're a smaller organization like APA that has a lot of external collaborators, it seems natural to me that staff would just gravitate towards using Slack, which handles external collaboration a lot more seamlessly.
Maya Grigorovich-Barsky: Yeah. It's a little clunkier when it comes to external collaboration and in large part it's clunkier. Consider this a positive or a negative, I'm not sure which, but it's clunkier in large part because of the security. Microsoft is a very secure platform, SharePoint is a very secure platform and if your organization values that security and you really want to keep that control over what information goes out to external sources or not, then Teams is probably the way to go. It does check you and it gives you an extra step to make sure that what it is that you're sharing is indeed for external eyes. So, if security is your top priority, then Teams is probably the better platform for you. [More in Microsoft Teams for Nonprofits]
Johan Hammerstrom: Yeah, that's a good point too, that's a really good point. There are some advantages to Teams that you've found at APA. You've mentioned the security, the integration with 365. I think you'd said that it's an effective way of sharing documents internally.
Maya Grigorovich-Barsky: It is, yeah. I mean, Teams itself really acts as a hub for all of our colleagues, our whole organization. And it acts as a hub that's housed within Office 365. So it's not living in some separate platform somewhere. All the information that's included in all the Teams that are working is housed within that contained space. All the conversations, all of the files that are associated with a project, all of the meetings that are calendared, all of the apps, everything kind of lives together in a single shared workspace. And it can also be taken with you on your mobile device, it translates to a mobile device pretty well. So there's definitely a huge benefit for that centrality aspect of it. And it's a good streamlining.
Johan Hammerstrom: Yeah, I think Microsoft realized at a certain point that they had all of these different sources of information and all these different web applications in 365, and it was very dispersed. And they built Teams as a way of helping organizations to consolidate all of that information into a singleinterface. And I think it works well, if that's a need that the organization has, I think it works well in that regard.
I read, there was an article about an airline that uses Teams and they basically just create a team in Teams for every flight. And all of the members of that flight, the pilots, the flight attendants, the mechanics, they're all added to that Team just for the duration of the flight. And then when the flights over the Team gets deleted.
It was an interesting use case for Teams and I think it's an example of being able to bring in multiple people from throughout a large organization and surface information that's relevant to them that's coming from a lot of different locations. It's very effective in doing that.
Zoom Use Cases
Well, I want to make sure we have time to talk about Zoom, because if you have Slack, which does video calling as you demonstrated Liz, and if you have Teams which also does video calling, why do you need Zoom? So, tell me a little bit about how you use Zoom at APA?
Maya Grigorovich-Barsky: Go ahead, Liz, go ahead.
Liz Glaser: I was just going to say, long story short: it's for staff meetings and external meetings. And now we're using it for phones. And Maya can tell you a little bit more about that.
But we have a staff of 23. Zoom allows you the capability to have a 23 person meeting that is really easy to set up. And also we have a lot of external partners who maybe wouldn't have downloaded certain platforms like Teams or Go To Webinar or something. And so, Zoom is just easier for them to use, they can just click on and join the meeting. And third, we have telephone access. So we're all getting assigned, actually this week, a personal telephone that allows you to call each other the same as an interoffice phone call, but I'm going to kick it over to Maya, to talk more about the uses.
Maya Grigorovich-Barsky: Thanks. Yeah, I was just going to say we pretty much use Zoom for anything and everything that's either a video conference or telephone at this point. We didn't use it before for telephones, we actually had a separate contract for actual hardware telephones that were sitting on each of our desks. But during the pandemic and post COVID life, we realized that hard phones are not really necessary anymore with the way we function. A lot of people prefer to take their calls on their computers or have them forwarded to their cell phones.
And so that's kind of the direction that we went. And we explored even further that with our contract with Zoom, we have a certain number of, what we call pro accounts with Zoom, and then a certain number of accounts that are limited to the 40 minute time limit in each of the videos and we kind of disperse those throughout the organization as needed.
But with the enterprise level agreement that we have with Zoom, Zoom phones come free for us, the service comes for free for us. So we said, well, why don't we just integrate everything instead of paying this separate phone company for the services that they provide, it's basically the same thing.
Frankly, I think it's a little bit easier to make phone calls through Zoom and I personally find that the sound quality is better with Zoom calls as well. So, we easily made and unanimously, made the decision to switch over to Zoom phones. And once the work goes in to set up the infrastructure and assign each person a number and link it to their Zoom account, once all of that backend work is done which basically lived with our IT team, the switchover was seamless. It was easy and I think, I don't think we've heard any complaints from anybody on the use of the phone, Zoom phones going, since we've adopted it. It's pretty new, we don't have a lot to share with it yet, but so far so good.
Johan Hammerstrom: And does the Zoom telephone use the same app as the Zoom meeting?
Maya Grigorovich-Barsky: Yep. Everything is on the same platform. So when you open up your Zoom account and you do have a phone subscription, up at the top in addition to the chat function and the meetings functions, you will have a little phone icon. You can make all of your settings through that.
Johan Hammerstrom: That's great. Yeah, it's been really interesting to watch the evolution of telephony over the last 10 years. And I think you've been front and center with this at APA,
Where 10 years ago, you had a phone system that was in the building and lots of work to keep it running smoothly and lots of problems that went along with it.
And then maybe five years ago, everyone moved to VOIP where you had a cloud hosted system, but it was a separate app, still a fair amount of overhead.
And now, especially for smaller organizations, it seems like everyone is, they really don't need much more than just a phone number. They don't need all of the fancy features that come with fancy telephony systems.
And a lot of smaller organizations are either moving to Zoom phones or Teams also has an app. If you have Teams on your desktop and you open it up, you'll see on the left hand side there's a little telephone there for calls and it does cost money, it's not included as Office 365. So you have to add to it.
But increasingly I think most of our clients are either using Zoom for their phone system or they're using Teams. And it's all in one, it's in the app that they're used to using for making video calls, and if they ever need to make a call to a phone number, it's all there in the same app. So that's been a really interesting development, just over the last year or two.
Also I really appreciated your point about external meetings. Have you found that everybody knows how to use Zoom, if you send the Zoom link out, it's pretty much guaranteed to work?
Liz Glaser: I wouldn't say anything is ever guaranteed to work, but I would say we've had a higher ease of use with Zoom than any of it. We used a few different platforms and I think due to the pandemic, everybody's switching over to Zoom, it's a lot more user friendly now and people are just more comfortable with it. So we've been able to share those meetings a lot easier and not really have the technical issues.
Maya Grigorovich-Barsky: The other thing I wanted to add is that some organizations that we partner with and work with have very high security on their end, large corporations, what have you and a lot of them have very specific platforms that they are greenlit use. And I have noticed that for the most part, because Zoom does not require any downloads on their end or it doesn't require them to add anything to their hardware, their computers, that it's generally approved by external companies' IT security requirements because there's no additional step that needs to be taken, because it's browser based, they tend to be okay. I have noticed moreso than say Go To Meeting or some of the other ones that do require that additional download, BlueJeans that require the additional download.
Johan Hammerstrom: Yeah, that's a great point. And I think it raises a larger overarching theme, I guess of this conversation, which is when you're thinking about your IT systems, it's not just about you, internally as an organization, it's also about who you collaborate with externally, who your partners are. And so, it in some ways complicates the decision making process, because you have these external stakeholders that you need to think about when you're selecting an IT solution. And, yes, so it's an interesting development.
Maya Grigorovich-Barsky: Yeah, the other thing that I wanted to flag for Zoom is that, if you are an organization that has a bit, we're only 23 people, right? We're actually a pretty small organization, all things said and done. But even our all staffs, we have 23 people in those all staffs, and Zoom does handle those larger meetings really, really well. I think a lot better than some of the other platforms I've experienced. And if you are an organization or a company that is thousands of people, I think that the usability of Zoom, it probably would lend itself better to those larger gatherings than other platforms would.
Johan Hammerstrom: Yeah, I think that's true.
Well, we're coming up on 4 o'clock, so I want to quickly mention that we have another webinar next month, as part of our monthly webinar series.
Our chief technology officer Matthew Eshleman is going to be going through our Nonprofit Cybersecurity Playbook. You had mentioned a few times Maya, the security questions. Those are always, in this day and age, essential. And when you're thinking about IT solutions, it's always important to think about the security implications of those solutions.
Matt's going to go into that in much more detail. We're actually going to be releasing our 2021 version of our Nonprofit Cybersecurity Playbook, so that will be released on our website sometime in the next week or two. Then the webinar will include a closer look of all the different tips that we suggest for having good cybersecurity posture. So, go ahead and register for that, for next month.
And then, well, we get to the Q&A, if Maya and Liz if you have time to stay a couple more minutes, we got some questions.
But before we get to them, I just want to thank you both so much for your time this afternoon and for your generosity and sharing the experience as an APA. I've learned a lot going through this process and I know it's something that everyone attending today and listening to this recording have also really appreciated. So thank you both very much for that.
Liz Glaser: You're welcome. I'm happy to stay and answer any questions.
Maya Grigorovich-Barsky: Yeah, very much.
Questions
Johan Hammerstrom: Great. So, let me see here. Start – oh, so,
We talked about free as being one of the advantages of going with Microsoft Teams, what is the cost model or the pricing model for Slack?
Liz Glaser: Actually, I don't know the answer to that question. But it's something I wanted to think about.
There is a free version, for anyone as long as they want. So if you are trying to test out Slack, I think that's always a good thing to note. You can just create a workspace for free.
And then, I think it's paid based on the number of users or the size of your organization. Based on how many people are in your organization. And I don't really know the answer to that.
But it's part of what I think what's an important answer that I forgot to share is that when you have a Slack channel, you're required to have at least one administrator, but you can expand the number of administrators to whatever you feel is right. And the administrators have full control over the Slack, the administrator side of it.
They can't see your conversation, but they'll understand the pricing and they'll be able to find things like that. So, our administrators have been our accounts team, and they have the answer to pricing, but the Slack website has the pricing model that I think it's pretty easy to understand.
Maya Grigorovich-Barsky: I am happy to answer further from an APA standpoint. We have an organizational level account with Slack and it's costing us $1000 a year.
Johan Hammerstrom: Well, that's truly affordable.
Maya Grigorovich-Barsky: Very affordable.
Johan Hammerstrom: Yes, yeah. And do you if that's priced per user license or if it's priced per channel?
Maya Grigorovich-Barsky: That I don't know, I don't think we're limited with the number of users or channels that we can create. I'm not sure how their pricing structure works though, all I know is that, that's what we pay.
Johan Hammerstrom: And then, there was a question about external collaborators on Slack, if they have to have a Slack account, and I know that well, when you invited to me to join the Slack channel, the email came to my work email address and I just went in through there to create the account, and it was very straightforward. So, that was my experience of it, I didn't need to have an account, I did create one for the purposes of just joining that channel. I don't know what's your experience with that, what has that been like with other external collaborators?
Liz Glaser: So, you just need to have whatever email that's used to invite you, needs to be actively working. And then, you'll end up making, "account" for your Slack through that invitation, but you don't need to have your own organizational Slack or organizational account in order to access it.
One thing we've been able to see, with a different group is that their staff has Slack as an organization, so, we could just invite anyone with the email to join our channel. That way we didn't have to individual invitation; they could just share it with anyone that has that organizational email.
So, it does help and one of the things I forgot to share in the demo, I'm a part of a group that has like 600 different individuals in this through learning consortium from all sorts of different organizations and none of us needed to have an account prior and that allowed us to join the Slack.
So there are a few ways of working on it, but the person who owns the Slack workplace, does need to have a Slack account and system set up and everyone else is free to just make on an Ad Hoc basis.
Johan Hammerstrom: And then, in terms of the Zoom phones, how does the dialing in work? So you have a work number, if someone is trying to call you on your work number, does it launch the Zoom app, how does that work?
Maya Grigorovich-Barsky: Basically, what happens is, if you have an incoming call, if you link it to your cell phone, it will ring on your cell phone. You don't have to link to your cell phone though, you can just take all of your calls on your desktop or your computer, your laptop. And the Zoom app will open and it will say incoming call from whatever, either a number or your contact. And you can either hit yes or no, accept or decline on the computer and use the computer speakers and microphone to speak, or you can send it to voicemail. All the controls that you would have on your phone, appear on your computer screen, basically.
Johan Hammerstrom: And then, what about like that main number?
Maya Grigorovich-Barsky: Oh, the – like say the organization's main number like 0600 number?
Actually it's a really good question. My understanding is that our receptionist sees the number. She has a different kind of – I guess she has an additional thing on the interface that allows her to transfer over to other people.
She can either transfer a call by typing in the colleague's name or their extension and it just kind of feeds through it. So it almost works like an actual hardware phone. It's just instead of the phone dialing pad, you do it on your computer screen, but she has those capabilities of transferring over.
We also have the capabilities doing conference calls, where if we – we're on a call with one person and we want to add another person in, we can conference them in, just like on our cell phones.
So, it's pretty much anything you can do on the phone this actual app allows you to do. Obviously, you can set up a voicemail, personalized voicemail, you can actually import your voicemail from your previous phone, if you really like the way your voice sounded and what you said.
You can be assigned multiple lines. I, for example, have multiple lines coming into mine. It's my personal line as well as our CEO's line and our Chair's line. And I'm able to answer each of them, based on which number rings and then, I'm also able to place calls from each of those. If I want to place a call from our CEO's number, I have the capability of doing that.
Johan Hammerstrom: Wow, that's great. And it's all consolidated. So instead of having two or three different apps for these purposes, it's all within the Zoom app?
Maya Grigorovich-Barsky: It's all within Zoom, yeah, it's all within the Zoom app that pops up.
Johan Hammerstrom: Yeah, great. Great, well, thank you again, for your time today. Thanks to everyone for joining us and we look forward to seeing you next month.
Maya Grigorovich-Barsky: It's a pleasure thanks for having us.
Liz Glaser: Thank you so much.
Johan Hammerstrom: All right. Take care.
Thank you so much for attending, Community IT does these free webinars for our community, and we love sharing our knowledge and experience. If you have more questions or are having trouble with your IT at your nonprofit, please get in touch with us on our website www.communityit.com, so we can start a conversation or schedule an assessment.
Downloading any of our free resources there will get you signed up for our webinar remainders. And you could attend our next webinar in real time and ask our experts your own questions. Never miss a new video by subscribing on YouTube.