Community IT CEO Johan Hammerstrom runs through the three highest priorities for nonprofits that want to work remotely and need the IT support to do that.
Listen to Podcast
Does Your Nonprofit Still Need an Office?
Community IT is seeing a huge increase in inquiries from nonprofits looking to downsize entirely and permanently from the expenses of an office that they no longer need.
But without a physical office, do you need different IT support? The answer is yes, and luckily new tools and IT management processes allow entirely remote work force to be supported entirely remotely, nationally, no matter where you are working from. Our colleagues like to call this "flexible" work, because it can happen from home, from a coffee shop, while you are traveling, even back in a hybrid office at a borrowed desk.
Johan walks through three important areas where IT needs are different for fully remote or hybrid organizations. If you are considering going fully remote, or have gone remote but are worried about the implications of that on your IT, this podcast can help you get started assessing your new needs.
Key Takeaways
Presenter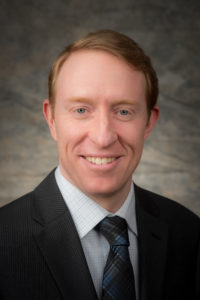 Johan Hammerstrom's focus and expertise are in nonprofit IT leadership, governance practices, and nonprofit IT strategy. In addition to deep experience supporting hundreds of nonprofit clients for over 20 years, Johan has a technical background as a computer engineer and a strong servant-leadership style as the head of an employee-owned small service business. After advising and strategizing with nonprofit clients over the years, he has gained a wealth of insight into the budget and decision-making culture at nonprofits – a culture that enables creative IT management but can place constraints on strategies and implementation.
As CEO, Johan provides high-level direction and leadership in client partnerships. He also guides Community IT's relationship to its Board and ESOP employee-owners. Johan is also instrumental in building a Community IT value of giving back to the sector by sharing resources and knowledge through free website materials, monthly webinars, and external speaking engagements.
Johan has always been interested in using technology as a force to address pressing and immediate problems through the nonprofit sector. Working directly with nonprofit organizations to help them use technology to accomplish their missions has been one of the most positive and rewarding experiences of his life.
Johan started at Community IT as a Network Administrator. Since that time, he has been a Network Engineer, a Team Lead, the Director of Services, Vice President of Services, Chief Operating Officer, President, and beginning in 2020, CEO.
Johan graduated with Honors and a BS in Chemistry from Stanford University and received a master's degree in Biophysics from Johns Hopkins University.
Johan Hammerstrom is a frequent speaker at NTEN events and Community IT's monthly webinar series. He has presented webinars for Your Part Time Controller (YPTC), Nonprofit Hub, and Nonprofit Learning Lab, among other partners. His areas of expertise include nonprofit management, IT budgeting, IT strategic planning for nonprofits, and technology management. He is always thinking does your nonprofit need an office, and if not, how IT can support that.
Transcription coming soon.