Expert Tips on Current Trends: Webinar Nonprofit Tech Round Table
Wednesday, January 17, 2024 at 3pm Eastern, 12 Noon Pacific
Join experts from our senior team for a discussion of …
How is your organization using AI? What policies do you need?
What is the new cybersecurity reality and
what should you be doing now to better face the next threats?
What is the new landscape for nonprofit IT?
Cloud migration and consolidation? Platforms vs Best in Breed?
Post pandemic are you remote/hybrid/in-person?
What tech do you need for your nonprofit's future?
Google Workspace vs Microsoft vs Mac: where to find support?
Join CEO Johan Hammerstrom, CTO Matthew Eshleman, Director of IT Consulting Steve Longenecker, and IT Business Manager Team Lead Norwin Herrera, moderated by Carolyn Woodard from Community IT, in a lively and specific discussion of all things nonprofit tech for 2024 and beyond.
It's like listening in on your smart friends talking about stuff you need to know about but don't know who to ask. We've gathered our senior experts in one place – ask them your questions at registration or live during this webinar nonprofit tech round table.
Kick off the new year with a new understanding of trends and practices that can help your nonprofit succeed. This is one of our most popular webinars and podcasts year after year for a reason. We don't believe a lot of lingo or jargon is necessary to understand what you need to know to manage IT.
As with all our webinars, this presentation is appropriate for an audience of varied IT experience.
Community IT is proudly vendor-agnostic and our webinars cover a range of topics and discussions. Webinars are never a sales pitch, always a way to share our knowledge with our community. In this webinar we will be discussing a popular and common tool used by many nonprofits, and sharing our technical advice and insights based on what we are seeing among our clients and in the community.
Come ask your questions at registration or live at the virtual event and get some expert insight in this webinar nonprofit tech round table.
---
Presenters: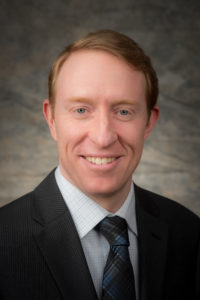 Johan Hammerstrom's focus and expertise are in nonprofit IT leadership, governance practices, and nonprofit IT strategy. In addition to deep experience supporting hundreds of nonprofit clients for over 20 years, Johan has a technical background as a computer engineer and a strong servant-leadership style as the head of an employee-owned small service business. After advising and strategizing with nonprofit clients over the years, he has gained a wealth of insight into the budget and decision-making culture at nonprofits – a culture that enables creative IT management but can place constraints on strategies and implementation.
As CEO, Johan provides high-level direction and leadership in client partnerships. He also guides Community IT's relationship to its Board and ESOP employee-owners. Johan is also instrumental in building a Community IT value of giving back to the sector by sharing resources and knowledge through free website materials, monthly webinars, and external speaking engagements.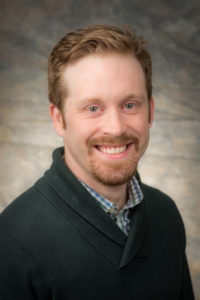 As the Chief Technology Officer at Community IT, Matthew Eshleman leads the team responsible for strategic planning, research, and implementation of the technology platforms used by nonprofit organization clients to be secure and productive. With a deep background in network infrastructure, he fundamentally understands how nonprofit tech works and interoperates both in the office and in the cloud. With extensive experience serving nonprofits, Matt also understands nonprofit culture and constraints, and has a history of implementing cost-effective and secure solutions at the enterprise level.
Matt has over 22 years of expertise in cybersecurity, IT support, team leadership, software selection and research, and client support. Matt is a frequent speaker on cybersecurity topics for nonprofits and has presented at NTEN events, the Inside NGO conference, Nonprofit Risk Management Summit and Credit Builders Alliance Symposium, LGBT MAP Finance Conference, and Tech Forward Conference. He is also the session designer and trainer for TechSoup's Digital Security course, and our resident Cybersecurity expert.
Matt holds dual degrees in Computer Science and Computer Information Systems from Eastern Mennonite University, and an MBA from the Carey School of Business at Johns Hopkins University.
He is available as a speaker on cybersecurity topics affecting nonprofits, including cyber insurance compliance, staff training, and incident response. You can view Matt's free cybersecurity videos from past webinars here.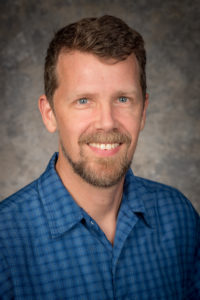 As Director of IT Consulting, Steve Longenecker divides his time at Community IT primarily between managing the company's Projects Team and consulting with clients on IT planning. Steve brings a deep background in IT support and strategic IT management experience to his work with clients. His thoughtful and empathetic demeanor helps non-technical nonprofit leaders manage their IT projects and understand the Community IT partnership approach.
Steve also specializes in Information Architecture and migrations, implementations, file-sharing platforms, collaboration tools, and Google Workspace support. His knowledge of nonprofit budgeting and management styles make him an invaluable partner in technology projects.
Steve is MCSE certified. He has a B.A. in Biology from Earlham College in Richmond, IN and a Masters in the Art of Teaching from Tufts University in Massachusetts.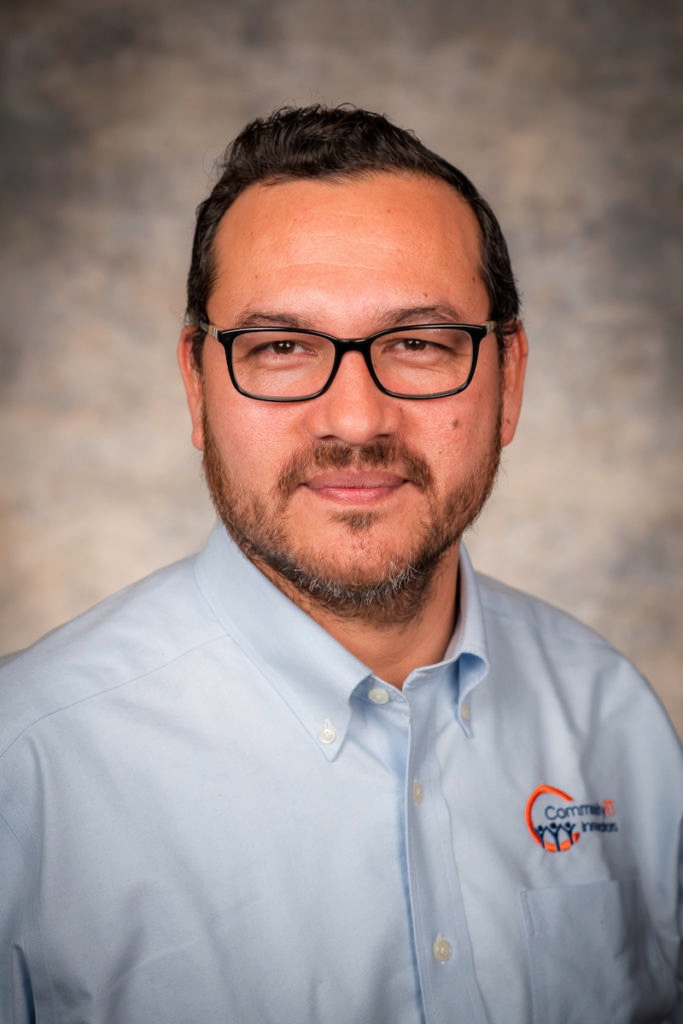 Norwin joined Community IT Innovators in November 2019 as an IT Business Manager. Bringing over 25 years of experience working with technology to his role, Norwin knows how to help clients achieve their organizational missions by managing IT tools wisely.
As Business IT Manager Team Lead, Norwin manages this team of senior technology specialists and ensures clients benefit from well-managed IT.
The Community IT ITBM service provides an outsourced IT manager to clients at a reduced cost to hiring and having an IT manager on staff. These managers are a resource dedicated to matching technology solutions to clients' business needs. To do this well requires an ongoing conversation with the client to continually understand their business needs, and then effective communication with client staff and leadership about the ways specific technology solutions can meet those business needs and how to budget for technology.
The ITBM makes recommendations on IT investments, training programs, maintenance, and licenses. They help the client be forward-looking, and act as a vendor-agnostic, trusted advisor with deep knowledge of the nonprofit IT software and platforms available. Because Community IT works in partnership with clients to manage long-term IT needs, the ITBM relationship with the client makes them a true asset.
Norwin has a strong history of providing direct services in Spanish and English to nonprofit organizations in the Washington DC area. Prior to joining CIT, he worked at Casa de Maryland as a computer teacher and created a technology handbook with popular education techniques. At La Clinica del Pueblo he was Manager of Technology.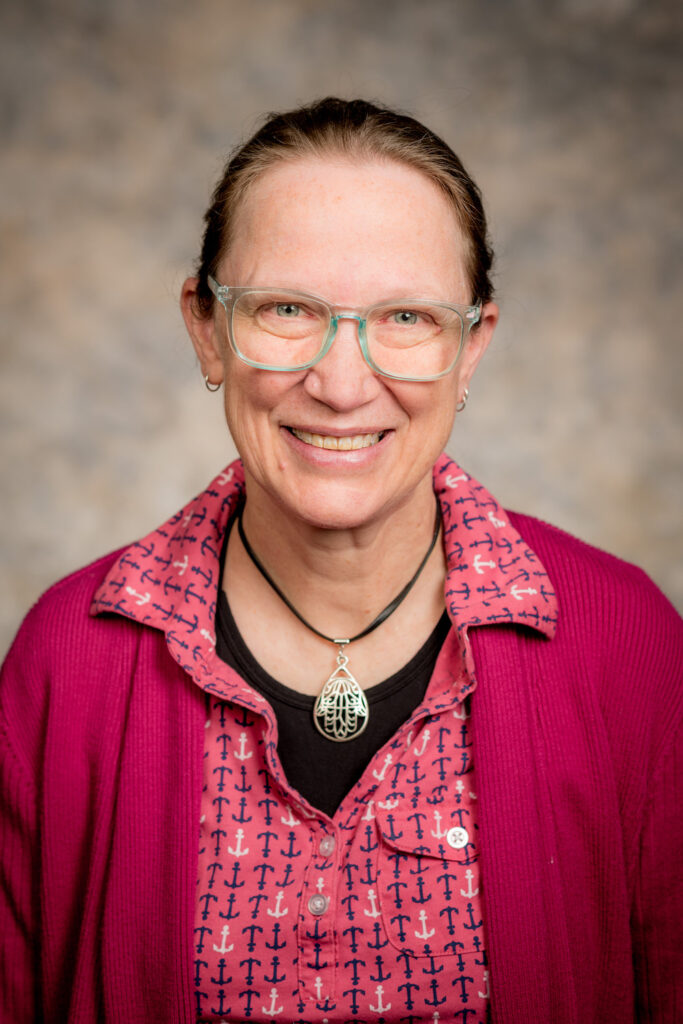 Carolyn Woodard is currently head of Marketing and Outreach at Community IT Innovators. She has served many roles at Community IT, from client to project manager to marketing. With over twenty years of experience in the nonprofit world, including as a nonprofit technology project manager and Director of IT at both large and small organizations, Carolyn knows the frustrations and delights of working with technology professionals, accidental techies, executives, and staff to deliver your organization's mission and keep your IT infrastructure operating. She has a master's degree in Nonprofit Management from Johns Hopkins University and received her undergraduate degree in English Literature from Williams College. She is happy to be moderating this webinar.
Check back here after the webinar for the transcript, video and podcast in case you miss this webinar Nonprofit Tech Round Table.